When it comes to music, there are few things more personal than a playlist. It's a reflection of one's taste, mood, and experiences. And this particular playlist, well, it's like a journey through time and genre.
70 years of influences have created the Human Rhythms Not Algorithms sound. There's a nod to the classic blues, rock, reggae and soul of the 50's & 60's that laid the foundation for so much of the music we love today. The 70's production techniques of disco and dub and the energy of punk and experimental nature of prog rock, jazz funk and fusion. You'll hear the influence of the 80s in the synth-heavy pop and electro tracks, the breaks and beats of hip hop, while the 90s are represented by house beats and the indie rock underground.
Much of the best music of the next three decade's have amalgamated all those styles and genres and made it there own and that's what this playlist is all about, sharing the music that has influenced me over the years. 
"Impeccable selection this – actually my favourite kind of music; funky without being funk, soulful and uplifting. Love it"  Nick Faber artist and label owner of Fabyl Records
"Some amazing tunes on this playlist" Smoove, artist, DJ and  producer (Smoove & Turrell, Wack Records)
More info on the inspiration behind the playlist
Latest Submissions and Selections
Ramrock Red Records are delighted to introduce 77:78 – the project from Aaron Fletcher & Tim Parkin, card carrying members of the musical kaleidoscope that is The Bees. 'Love Said (Let's Go)' was previously released as part of their 2018 'Jellies' LP on the brilliant Heavenly Records to great reviews and accolades in the press. As part of the same project, Ashley Beedle and The Flying Mojito Brothers delivered late 70's inspired sunset saturated remixes. However, the Wallace & Morris Rework flew under the radar and until now, has never seen the light of day. Thanks to the kind generosity of the band, Ramrock Red were granted permission to release this beautifully shimmering, uniquely British psych folk production with bold Balearic touches.
Inspirationally drawing on similar threads and musical approaches to their first band, the deck's been shuffled and a different hand has now been dealt. Parkin's exquisite vocals drive 77:78, whilst the production is from the mysterious Boe Weaver – both delivering tempos, grooves and song writing gives you a constant warm friendly hug that you knowingly need.
Following on from their outstanding 2022 EP release, 'Swan Fendered Mercury', Twelve Caesars aka Andrew Pipe and Stephen Ennever unveil their debut Ramrock Red LP release, 'Scenes from Wild Eyed Dreams'. The inspiration for the LP's title, 'Scenes From Wild Eyed Dreams', is a lyric taken from a song on the album called 'Eleven Ways From Hell' – legend has it that there are 11 hidden portals on Earth through which one can enter the Underworld. The topics covered by the LP's tracks take you on a bit of trek, moving from the US Civil Rights Movement through to Tiananmen Square and the Fall of the Berlin Wall via the war in Vietnam.
Also releases as a single and featured here is the sublime 'California Sleaze'.
Did someone say 'Laurel Canyon'?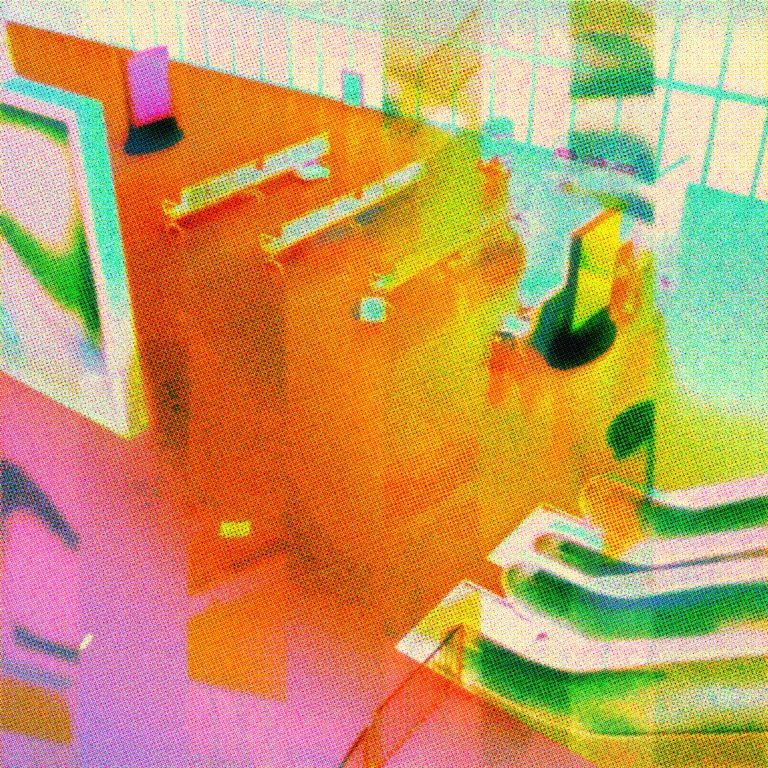 HYG are back with new disco-psych single "Memory of Flight" a musical left-turn bound to get you moving, either to the dance floor or out of the country entirely. HYG's most danceable song to date, their first attempt at a catchy pop song but still laced with their distinct take on psych-rock.
Solid beats from the drums and driving bass riff hold the song together with a steady momentum, and colourful flourishes from guitars and synths pave the way for HYG to expand from their rock influences, embracing elements of classic disco hits with a view forward. The result is full of psych-filled grooves, lush tones, catchy melodies, all combining to deliver your body to movement.
Memory of Flight serves as a meeting of disparate worlds, creating a sense of homeliness that only comes with distance from the familiar. With lyrics inspired by travelling alone, and the sense of emptiness that comes following the feeling that you've got everything you could have ever wanted, the music first originated from bassist Oskar Urbas's demo collection before working its way into the band's live set.
The first collaborative project between HYG and recording engineer/producer Louis Montgomery (Safia, Peking Duk, SlowTurismo), this is the band's most refined music to date, allowing them to explore new sonic avenues.
HYG have been filling out living rooms and band nights across Canberra with their hard hitting, constantly evolving performances. Drawing on krautrock and jazz influences, the band combine structured improvisation with playful rhythmic and textural elements to create their own distinct sound.
The new single from London-based songwriter, Jonathan Jeremiah, is arguably the essence of Jonathan's musical output. His vibrant soulful voice and deep lyrics meet a groovy rhythm section and insanely well-arranged strings that are reminiscent of iconic productions by Lalo Schifrin, Michael Kiwanuka and Terry Callier. The song is from Jonathan's forthcoming fifth album "Horsepower For The Streets", due 9th September 2022.
The album opener might conjure up images of boy racers, revved up emotions. In actual fact, it's a quote from an old acquaintance in Berlin, a rallying cry, a positive vibe. Which arrives just in time after a couple of years which, let's be honest, have been pretty tough going.
Introducing the singer/songwriter of Russian-British heritage, Maxine Scott with her seductively soulful 'Erykah U Bad' EP. Already voted as BBC Radio Kent's 'Fresh Find', you'll understand why when you listen to the original version. Maxine's beautifully evocative composition blends a hybrid of '90s inspired sounds drawing on R&B, soul + Nujazz and the level of maturity in her lyrical content belies her 22 years.*
The Hoof is really digging the North Street West Supreme Hip Hop mix and caught up with Maxine for a chat, I think the words she ended with are actually a great way to begin. "I just want to say to anyone reading this thank you for listening to my music — and whatever you're doing in life just carry on. Life is magic if you make it, experience everything. And share love, always"
The self-titled debut-album from Sweden's Dina Ögon is, at its root, a collaboration between vocalist Anna Ahnlund and multi-instrumentalist Daniel Ögren, featuring all manner of instrumentation to color the music with strings, vibraphone, reeds, and organ. Lovechild of Fleetwood Mac, Khruangbin, some obscure Motown b-side singles and hiphop-duo Eric B & Rakim. A mixture of influences – from psychedelic rock to glittery pop, and onwards to funky soul and dirty are hip-hop injected beats.
Movers International are DJ/production duo Jimmy Jammin' and Gavin Fort, born out of Main Ingredient, an Edinburgh based collective known for throwing warehouse parties, performing live with analogue machines, sharing a stage with Peggy Gou, collaborating on the giant 909 featured at Bestival, working on sound design for computer games, multimedia performances based on the psychoactive properties of mushrooms at the Edinburgh Science Festival, performing as part of Edinburgh's illustrious Easter Road Northern Soul Band and working with fellow musicians and producers such as Digital Liquid, Perrier Jazz Award winner Niki King and most recently with jazz singer Ariane Mamon.
Executive producer of the original version of 'Uptown Bridges', Joseph Malik , took the track from his 'Stranger Things' collaborative LP and handed it over to Gavin and James to rework in their inimitable Movers International style. The result is a beautiful afro futurist remix with wonderful psychedelic dance overtones featuring the brooding vocals of Einstein Madiro, Paulo Riddle's intricate percussion, Steven Christie's keyboards weaving into the composition and the compelling horns of Chris Greive and Colin Steele. As is often the case at Ramrock Records, the infamous yet elusive D.Foe heard the track and said that they'd love to remix the remix, adding their signature dance chaos to the already brilliant track.*

Twelve Caesars came into being when Andrew met Steve, the in-house producer at Parklands Studio where Andrew went to record an EP with his group, 'Candystash' about 8 years ago. But put all that on hold for a brief interlude….previous to hooking up with Andrew, Steve completed numerous tours of America playing Hammond organ, bass, Blues harp and production with Hobe and Denzil. After a stint in the studio concept duo, 'The Julie Band ', Steve returned to the UK and continued to write music that ended up in 'The Shrink Is In', 'Cruel Intentions 2', 'College Road Trip' and 'The In Crowd'. After the initial hook up with Steve, Andrew left the music industry and became a stand-up comedian touring the U.K and being part of the Edinburgh Fringe until the lure of the studio beckoned once more where Steve and Andrew recorded and released their 'While Stars Collide' album in 2021… read more from the Hoof's Q&A with Andrew here.
With his own brand of eclectic retro soul and folk music. Bennett is constantly releasing his own music and collaborations with Czech artists. From the stripped down folk soul of his solo work, to the crossover hip hip sounds of 'The Low Dead' There is a nod to the past but with fresh production ideas and a cutting song writing tone. He says this about 'Pass It On' "Written during the corona lockdown period . An alternative view on the current world situation . Asking the question .. do we deserve to keep society going or is it time to pass it on to the next generation".
'Strong Woman' by Nicole Cassandra Smit was premiered on 6Music, on the Craig Charles Funk & Soul Show by Ashley Beedle during his 'Trunk of Funk' interview and as ever with a new Ramrock release it comes with a remix from the North Street West production crew, Darren Morris, Ashley and of course his wife and label owner Jo Wallace, the North Street West studio is turned into the legendary FAME studios of Muscle Shoals as the remix teases out the Country Soul elements with tight piano, hammond and horns.
The song was submitted as a demo to Ramrock Records by BBC 6Music album of the year winner Joseph Malik and Nicole featured on this album 'Diverse Part 3', on the track 'Looking Right Back at You, Pt 1'
It was originally written in the male perspective about a man getting ready to go out to meet his girl, the song was shown to the Edinburgh based singer/songwriter who rewrote the lyrics to reflect a woman going to meet her man. Produced by Joseph Malik with long time musical partner and arranger David Donnelly.
'Strong Woman' is a positive affirmation of confident womanhood, currently Nicole is working on a solo album 'Third In Line' with Joseph Malik and Chris Greive, it will be recorded in Leith Edinburgh with the best musicians in the city at present and will be released independently in 2022.
The Hoof caught up with Nicole for a chat about future plans, influences, playlists and fans here.
The second remix of Eda Eren's latest track "Hypersensitive" comes from veteran DJ and producer and Fabyl head honcho Nick Faber, who lays the luscious vocal over the top of a heavy bass and breaks groove, accented by soulful electric piano and sparkling synth washes.
Eda Eren's debut EP 'One' is produced and co-written by Chords (collaborator with DJ Jag Skillz and steadfast supplier to Ram Records) and blends drum & bass, electronic soul and Middle Eastern music to provide the perfect backdrop to Eda's distinct and utterly unique vocals.

Based in Leeds, Fold explore the musical nature of language that also carries important messages. Their forthcoming album Aphelion: a tribute to Lorraine Hansberry paints a compelling musical portrait of the visionary black artist-intellectual with powerful resonance in today's world.
James Baldwin once said that as artists "we don't change anything, all we can do is invest people with the morale to change it for themselves." Fold is concerned with amplifying perspectives that aren't heard enough; encouraging understanding and unity among listeners.
Binding together a diverse group of people across time and space, the voices in their music come in the form of MCs, poets, historical speakers and singers. Their musical influences range from jazz-funk through Brazilian psyche, hip hop and downtempo.
The Prize is the second single from the LP Aphelion, it is rather special being the last track we worked on with people in a room together and the first song we have ever made with a main vocal singing a top line throughout.
Together again with Lorraine Hansberry we are essentially encouraging everyone to exercise as much empathy and critical thinking as possible. We'd like to instil a little more hope and determination in listeners to get through these tough times together and build a better future beyond. The line 'keep your eyes on the prize' echoes a phrase used during the Civil Rights Movement that was etched into my own psyche growing up. Affirmations can be powerful at times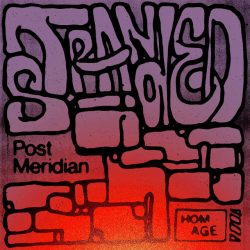 BROOKLYN'S HOMAGE are releasing the new EP from the enigmatic producer Stranded, which is being announced today with the eponymous first single "Post Meridian". The Post Meridian EP sees Stranded bringing together disparate influences from 80s post-punk sounds like PIL, Bauhaus, FAC Records, and 4AD, Stranded also takes inspiration from NYC left-field disco and Midwest electronic music. The first single, with it's bone rattling bass and skittering disco-house beats, is an immediately compelling first taste from the Atlanta-based producer's new release. The themes tackled on Post Meridian are ones of devotion and dissolution, both in the personal and professional life. Stranded's love of film equally inspired these topics. The works and subject of filmmakers Alain Resnais, Ingmar Bergman, and others made significant impacts on the musical process.
Serious low slung murky funk soaked bass line business from Disco-infused house specialist from south of France Gaël De L'Ivresse from 2019's Trash The Wax 7 EP on Paper Recordings, also featuring Hoof Shake a Hoof favourites, Girls of the Internet, Yam Who and Bill Brewster. Paper has been pushing the creative envelope since 1994. It has released over 2000 tracks from across the world by over 600 artists, producers and remixers that range from deep house and disco to Balearic and leftfield.
Since their debut single 'When U Go' on Classic in 2017, Girls of the Internet have been on a unstoppable trajectory, constantly building momentum with their own brand of future facing house & soul music. Drawing inspiration from the past 40 years of dance music, Girls' music joins the dots between disco, house, garage, techno and dub – creating music that glances back into dance music's history, whilst keeping it's eyes firmly on the future. Girls Of The Internet is a collective rather than a band, but mainly writer and producer Tom Kerridge and whoever he happens to be working with for each project. The singles and LP artwork featuring Drag-inspired paintings from Tom.
Jack Tyson Charles is a hugely dynamic musical force, born and bred in the heart ofLondon, he has been cultivating his brand of Epic Soul for the past few years.Collaborating with veteran producer & multi-instrumentalist Danny Kane, the pair have fine tuned Jack's music to bring realism to a fresh and unique blend of vintage sounds, infused with his influences and own inimitable style.
Here he talks about the creation of Planets "The hours spent recording this song were the most memorable of the whole album process. We felt like we were summoning something from the deep within the heavens , there were moments where you just knew everything was clicking , I learned an awful lot about vocal control on this one session so I have to thank Danny especially for riding this particular wave with me . Moments like these are why I wanted to become a recording artist . The idea for Planets has been developed over the last 13 years since a vision I had leaving Glastonbury in 2007 . I wrote the lyrics trudging through the mud after another extremely special year , had a quick glance back up the hill and they just came to me. We've been waiting to share this one with for quite a while now . Hope you enjoy it as much as we do"
LUXXURY makes dance music for adults. Raw, funky bass-lines plucked with grown-man finesse. A mastery of space disco native only to those who lived through the late '70s/early '80s. Dust in the glitter that vibrates in the space between string stabs, bongo slaps, and guitar jabs-while the steady pulse and astral effects feel beamed in from a more cybernetic future Los Angeles. That's where the nu-disco wizard born Blake Robin dwells when he isn't on the road opening for Giorgio Moroder or the Juan MacLean
Set Me Free, the title track from Los Angeles disco/funk lover LUXXURY's new EP, is pure disco: a walking bassline, a melancholy chord progression, and a simple, pleading vocal mantra. The parenthetical in the title ("Song for a Person Walking Away) evokes the image of someone – or perhaps all of us, in these weirdo times – optimistic strutting into the distance, away from ones troubles, toward a better future. The EP's five slices of dreamy 80's disco and funk influenced bedroom pop first got on the radar of in the know indie dance fans after repeated airplay on LA tastemaker station KCRW . But the grooves, rubbery bass lines and shimmering synths barely mask the anxiety in the vocals, as LUXXURY (Blake Robin) sings as if he were peering into the future from the world we've all just – and so, very recently – left behind. 
Four life-long friends, Ricky Nunn (vocals), Mitch Ayling (drums) Luke Ayling (bass) and Dan Le Gresley (guitar) formed their first band when they were still at school in Essex, playing countless working men's clubs, and finally became The Milk.
Having held back on their own political colours on record at least, the recent rise of populism, as well as growing divisions and prejudice in society have caused the Milk to nail theirs to the mast somewhat with a single that's ultimately about unity. "Close your eyes, have a listen and remember we are all the same when the lights are off", clarifies Dan.
"All colours will agree in the dark" is a sentiment that touched on shared feelings of disquiet the band had been experiencing outside the studio walls. Having shaped and polished this premise into the lyrics and melody of the track, this attitude was carried into the production and recording process, where the track demanded the right atmosphere to catch the perfect performance. 
Active Ingredients a.k.a the prodigious Antipodean beatsmith, Inkswel and his partner in rhymes, the formidable Atlanta emcee, Stan Smith. The original version has Stan bouncing his flow over the beats, giving the track Sugarhill vibes mixed in with that classic NY hip hop sound from back in the day with a sprinkling of Atlanta Funk and an incessant rhythm. The North Street West Crew's production nods towards a Philadelphia groove, with a smattering of inspiration from Pete Rock, Cold Crush Brothers and the Jungle Brothers as well as your very own label mistress Jo, aka Lady Kaos, elbowing her way onto backing vocals.
Inkswel is an eclectic DJ, producer and tastemaker with a long and extensive history of blending the boundaries of genre with a strong B-Boy foundation and forever evolving outlook.*
A folk-pop hook tying together a jolly, jangly vibe full of chirruping keys – on any other occasion 'Jane' would serve as a jukebox jive, as cued up by the gentleman of leisure Jadell on production: here, it gets hauled back down to earth as another cautionary tale from Bronx Slang. Featuring Douglas 'SA' Martinez of Nebraskan rockers 311 and instilling their usual street level snap and crackle, Beeks and Miggs tell the tale of our heroine 'Jane', found wandering into familiar minefields just past the wrong side of tracks and under a deceptively dark cloud of ifs, buts and maybes.

The Bay Area's DonCat releases the extra groovy "Automatic Teller" featuring producer Bobby Renz! DonCat is the dreamy psych-pop project of Duncan Neilson, who previously toured and played with fellow Bay Area groover Geographer.   Nielsen has sported the moniker 'DONCAT' since 2013. Since then he's lived in a vista-abundant neighborhood in San Francisco, CA, just south of Haight-Ashbury perched on a hill. From almost anywhere in his house the eye can reach the eastern edge of the city, as well as downtown. On most days, just on the shoulders of the hill behind his house, fingers of heavy fog quietly creep in. He spends a lot of time just sitting in what he calls the Princess Room – a small, light, airy box of windows – staring out at the panoramic view.
"Sometimes I have a guitar in my hands but I'm not even playing. Like, I forget to play cause I'm just lost in my head and simultaneously staring at the view. I do get things done though, lots of demoing and writing up there."
A curious and fresh combination of grit and humor, Josh Morningstar is knocking down stereotypes with his worn boots and unforgettable raspy voice. He is a small-town boy that originally hails from Funkstown, Maryland, and he carries those roots in a suitcase with him everywhere he goes. His small-town charm is evident in the way he greets people, and in the conversational way that he weaves the stories of his life into his music. Sanitarium Lovesick Blues is a funky, up-tempo track with Dylan-esque lyrics that take listeners for a ride from start to finish. Josh is managed by the same agency that represents The Black Pumas.
"Over the course of discovering my true identity, the intention of my writing, my music and my art is to reduce the gap between my indigenous culture and colonialists to make a more patient, loving community." – Tom Wilson aka Lee Harvey Osmond
In his 50s, Wilson learned that the parents who raised him were not his birth parents; that, in fact, he was adopted and that his biological mother and father were Mohawk from the Kahnawake reserve, just outside of Montreal. Grappling with this newfound sense of himself plunged Wilson into a quest for his heritage and his truth, and led to the writing of his bestselling autobiography, Beautiful Scars (Doubleday Canada). The book is a colourful and truthful tale of this quest, and his life's tribulations and successes along the path.
"It is a story of finding your way home," he says. "It's a story of adoption, of growing up thinking you're a big, sweaty, Irish guy, and finding out at the age of 53 that you're a Mohawk."
The discovery of his true heritage and the culture that it carries now informs all of his art. 
On one of his mid 90s record digs in the United States, producer Nick Faber saw his latest breakbeat scavenger hunt across southern Florida interrupted by a weathered, brow-beaten musician in his late fifties playing guitar in the street. Transfixed by the powerful and eerie blues coming from a steel guitar played with brass slide and dextrous fingers, Faber came across the life-experienced wanderer again the next day and the next. Sounding like something straight out of an Alan Lomax recording, the bluesman – who referred to himself as Bison on account of the lucky nickel he wore around his neck – said he moved from town to town playing his guitar for food and whiskey. Using a minidisc player to make field recordings of the player's acoustic and electric slide guitar, Faber vowed to take them back to the UK and tell everyone about this unassuming guitar hero….only for his mirage-like muse to have hit the road the next day, presumably on the next leg of his drifter's existence.
Faber returned to the UK and the recordings gathered dust, almost lost to fading memory. Until twenty years later, when he stumbled across a young singer busking on London's rainy pavements, playing harmonica blues and pining for sunnier climes. Faber made the missing link between the performers old and new, and began to record and mould his newfound subject as was his original intention decades earlier.
Now the tracks are ready for the world to hear, as Nick Faber, with Dan Lish on visuals, presents his own versions of these Lost Highway Tapes, released on Nick's own record label Fabyl.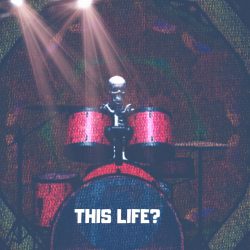 It's been a little while since Matti Roots released his critically acclaimed debut album BeatRoot back in 2011. Since then, Matti has gained a reputation as a worthy songwriter and producer, with a uniquely soulful sound. Over the last 6 years, Matti has mostly been in producer mode , working with stellar names such as Dua Lipa, Kojey Radical, Sampha, Mugun, Bento BDA and newcomer Rebecca James (signed to Janet Jackson's imprint) and countless others. In that time, however , Matti has been constantly writing material for himself and is now set to release some of these tracks. Late last year, Matti released 'Loving That' , a soulful electro vibe , heralding a detour from his more live sounding debut.  2020 brings a fresh new body of material that he's excited to share.
Fort Frances frontman David McMillin on the song "Fantasy of Youth is an ode to my 16-year-old self. That guy was great. He strummed amateur rhythm guitar in a cover band called Trial and Error and cruised a maroon Buick Century with a cassette deck and a Discman adapter. Playing in that band felt like being a member of The Rolling Stones, and driving that car felt like owning a Rolls Royce.
Reclaiming that time is an impossibility. But I still think it's good to try to peer through that unspoiled lens of non-adulthood — the one that frames the promise of the whole world at your front door and puts a smile on your face because you don't need to bother looking at the news, waiting for emails or thinking about how to divvy up your next paycheck. 
When you listen to this song, I hope it helps you erase whatever you're thinking about — your bank account balance or your shitty boss or your concerns about whether the world is going to be able to make it through the wild waves of the modern age —and puts you back in the driver's seat of your life. And I hope it feels as comfortable as the upholstery on the bench seat of that Buick"
Jordan Mackampa's 'Magic' is the love-drunk sing and dance along moment that we've all been searching for. As with all the songs from Mackampa's forthcoming album, 'Magic' embraces musical styles beyond his former singer-songwriter repertoire. And so, 'Magic' is an instant lift thanks to those moreish swathes of boss nova and samba rhythms, as well as the Congolese-British artist's well-rounded soul vocals. This is a song for celebration; this is a song for love. Produced by Dani Castelar (Paolo Nutini).  Speaking about the track, Jordan quotes: "This is a bossa nova/samba/ infused feel good kinda track about when you can't get someone off your mind. You've had one taste and you want more!"
more info on the playlist
Human Rhythms Not Algorithms
yeah a weird name for a playlist, it is simply music that is influenced by those styles of music that I've listened to since I can very first remember, so let's start there.
For someone who likes to reminisce a lot, I'm not very good at it, my memory is terrible, so I'll try to piece it together best I can, right then, early 80's in a youth club disco in a village hall, head banging to Black Knight by Deep Purple, flashing images of playing Thin Lizzy and Iron Maiden records, could have been mine, probably my older brothers, good start, well not really as I also remember dancing to Shakin' Stevens (US readers he was our poor mans Elvis) he liked hiding behind green doors in his old house, so yeah I was no metal head. I like many kid's in the U.K. I grew up with 'Top of the pops' and the first record I recall owning was the the 'Now that's what I call music 1' compilation, nothing to be proud of I know, but it did introduce me to Hip Hop in a way with the inclusion of Double Dutch and Rock Steady crew and of course 80's pop, Duran Duran, Spandau Ballet, Tears for Fears, The Police, Howard Jones, to name a few, oh and Adam and the Ants, I have a vivid memory of painting the white stripe across my face, not wanting to wash it off for school the next day.
Moving swiftly forward, my older brothers passion for northern soul, in its second incarnation in the 80's and my parents Motown collection got my into soul music, from that it was an easy jump to hip hop with all the soul and funk samples, like many the path was back to the original records, then branching out to disco and jazz funk, then the new acid jazz sound, but the first true sound of my youth, you know the music that was your's and not another generations, which could be said for all those mentioned so far was electro and that led also to hip hop and then house, but that's a much bigger box of memory's to unpack.
In the same vein the first rock or pop sound I felt belonged to me was the baggy sound of Manchester, the flirtation with a more guitar based sound had began, Brit pop (hate the name but loved the bands) Oasis v Blur nonsense, preferred Pulp (think it's cool to say that) Grunge, Nirvana (especially live at MTV) Pearl Jam, Soundgarden, Smashing Pumpkins, then all manner of indie rock sounds, 'Cannonball' by Breeders, 'She Dont Use Jelly' by Flaming Lips were two favourites, on to Radiohead…
Actually no I'll stop here and I won't just name every band of the 90's, so what else has influenced my particular taste, well I hate to feel I've missed something and always like to musical time travel, so back to the 60's with The Who, Stones, Beatles, Beach Boys, Byrds, Small Faces, Doors, sorry I'm of again, with my passion for digital digging I searched through '1001 Albums to listen to' book, scrolling through every album, finding them gems I might have missed, obsessive isn't a strong enough word.
The playlist is a carefully curated selection of personal favorites, newly discovered tracks, and classic album cuts. It's a journey through time and sound that will take you from the 60s to the present day, exposing you to music that you may have never heard before but will undoubtedly grow to love. It's a reminder that music is more than just a collection of sounds, some songs have the power to transport us back to a specific time and place, the playlist is my personal journey but can also take you to unexpected places and evoke your own memories and emotions.