About this Playlist
Shake a hoof is a slang term, it means to dance and the hoof loves to rock a dancefloor, these are some of the sounds currently booming out of Hoof's stable. 
It's all the way to Brazil for this month's treat from Bruce Leroys and the legendary Jazz Funk band Azymuth. Diogo of BL explains how the 'Melo da Cuíca' – Aureum Remix' came together.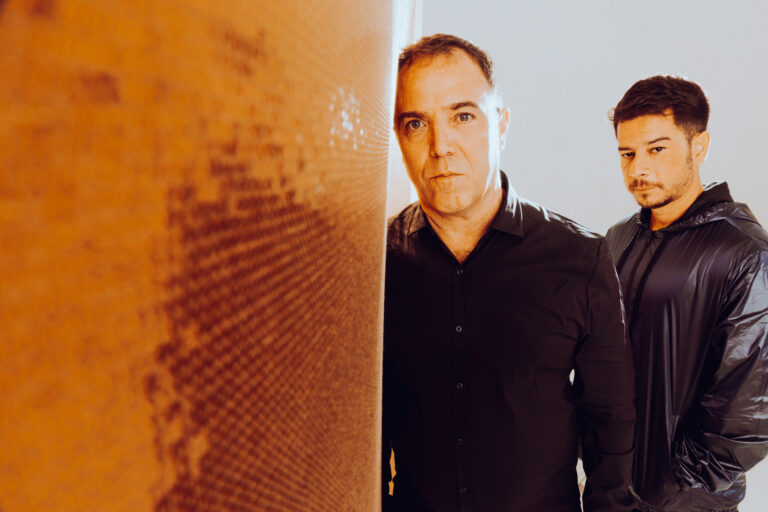 "I believe that our story never begins far from our hometown. That said, our fellow countryman Alex Malheiros, bassist and founding member of the iconic group Azymuth, has always been an influence. We had a plan, initially utopian, to have him join us in some way. In 2017, our utopia came true. Under the pretext of re-recording one of the most important tracks in Azymuth's history, "Melo da Cuíca" from 1975, and with the help of the beloved Carlos Machado and the owner of the also iconic Castelo studio, Fabio Motta, we had the honor of producing not only our countryman, but the entire Azymuth group!
In "Melo da Cuíca" (Aureum Remix), the percussion elements, drum turns, cuícas, whistles, layers of double bass, Hammond, Rhodes and synthesizers are all original recordings produced by us and performed by the official members of Azymuth: Alex Malheiros (double bass), Ivan Conti "Mamão" (whistles, drums, percussion) and Kiko Continentino (Rhodes, Hammond and Synths) in 2017 at Castelo Studio, the same studio where the last Azymuth albums were recorded.
Our remix was approved by the founding members in early 2023 and is the collaboration that consolidates our current artistic phase, where we seek to fuse Brazilian jazz with a certain dance music, dance music that has a strong influence from Azymuth itself. We hope this track warms the hearts of all fans friends and family of our dear "Mamão" and that it lives up to the expectations created by the Azymuth band." *
When we talk about House Music, one DJ / Producer at the forefront and pivotal to this movement is NYC DJ Lenny Fontana. He has been part of this scene from the very beginning, spinning at the top clubs in New York such as Studio 54, The Underground, Wildpitch, as well as being the first American Dj to step on the Ibiza Island to play Pacha in its early days. With all the dance club anthems he has produced and remixed his sound is unforgettable and still continues to this day.
His latest release 'Hell Yeah' – with singer/ song writer Vangela Crowe released back in May, with its heavy recognizable bass lick you are immediately drawn in and can't help to groove to this phenomenal dance floor shaker that is causing A HUGE STIR in the Disco / House scene worldwide.
David Morales dropped Hell Yeah on his Sunday Mass show on Twitch and created a huge stirring reaction from his followers. 'True House Stories Takes over your Weekend' further cemented the power of this disco house smash. Catch Lenny's informative interview series 'True House Stories' here, where he catches up with the DJ's,  producers and influential people from the past and present of the dance music scene, including guests Carl Cox, Mousee T, Louie Vega, Norman Jay, Cerrone, Graham Park, Marshall Jefferson and David Morales.
After reaching out to Lenny to remix the track, David Morales brings his magical golden touch to the remix, with its classic piano driving bass and swinging drums that David is known for makes this song a real winning combination. Morales is considered to be one of the first so-called superstar DJs. A globally revered American DJ, a Grammy award-winning record producer, songwriter, and businessman. He has produced and remixed over 500 records for an all-star roster of multi-platinum artists. *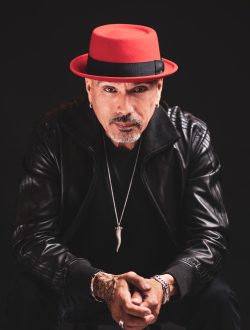 Saturday Love is the musical lovechild of veteran Boston producer Kon, fresh off The Vision's instant classic album on Defected and 5-million-streaming anthem "Heaven," and NYC's rising house star Fiorious ("I'm Not Defeated" / "Music Saved My Life").
A project born of their shared love for reimagining a dirty sexy disco utopia, the first single is the soul purifying jam "2 B Free," a sweaty slice of disco ecstasy, something Larry Levan would have smashed in his sets 30 years ago, but still strikingly fresh and modern.
Fresh of the success of the original "2 B Free" is back with NYC's nu-disco man-of-the-moment Baltra giving it a fierce 90s house treatment just in time for Pride season. The original mix has also just been tapped as the theme of Absolut's mulit-year global ad campaign celebrating individuality and inclusivity. The project uniting veteran Boston DJ-producer Kon with rising NYC house star Fiorious has garnered huge support from Dimitri From Paris, Danny Krivit, Natasha Diggs and The Blessed Madonna calling it "one of the records of the year." *
Eye of the Sun" / "Elevate" is the debut double-A-side release from Eye of the High an international collective of sought after musicians who make up the house band of the newly formed all-things-funky label, Higher Grade.
A melodic fusion of soul, funk & jazz that is evocative of an era when quality meant something and was derived as much from the character of the musicians, as their musicianship. And when funk was a by-product of passion, experience and a need to feel good.
Eye of the High displays clear influences from R&B to Disco to Jazz hermetically sealed in a contemporary, stylistically-identifiable individual wrapper. Simply put…It's music for music lovers.
Assembled and produced by Femi Williams, international DJ, producer, radio presenter club night promoter, but best known as member of 90s iconic Talkin' Loud band Young Disciples (whose credits include Loose Ends, Des'ree, Mary J Blige and Cool World Ensemble, with I.G. Culture); and award winning producer & musician Glen Scott (whose credits include Craig David, Beverley Knight, Mary J Blige and Luis Fonsi), you can rely on the band to take you on a journey of heart-warming musical discoveries.
Stream the sublime 'Eye of the Sun' on Music to Shake a Hoof playlist and the Latin rhythms of 'Elevate' on another one of the Hoof's playlists dedicated to Jazz, Funk and Leftfield Dance music here, instrumentals now available on new EP on bandcamp. *
Inaya describes "Feelin' Feelin'" as "an invitation to love and giving it permission to reign," with her iconic voice soaring as she sings seductive lyrics like "Trust me love / I'm right here love / Come close to love." She says "Releasing the record now seems timely. We've come out of this pandemic with a new lease and outlook on life." She adds, "As Sting International always says, 'Everything in its time.'
Recorded over 12 years ago, the song is in every way an homage to Inaya and Sting International's shared Brooklyn musical roots; it's as powerful at a late night club as it is during a summer street party. "Feelin' Feelin'" is a bass and keyboard driven track with a killer melody that ebbs and flows, ascending and descending, vocals whispering and then commanding, all textured against the backdrop of piano, percussion, and organ.
For Sting International, that long awaited time is now. His dj residencies at legendary NYC venues like Club Shelter and The Underground gave him a forum to test records and get direct feedback from dancers. They overwhelmingly responded to this song, as did his industry peers. "You always have to create from the heart," he says. "Anyone can make music for the moment, the key to longevity is the energy and vibe. That's what makes music timeless." *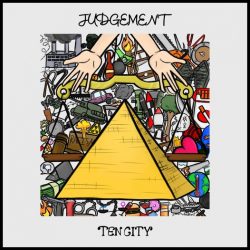 In 1989 Ten City unleashed their own brand of House music, soulful vocals and a more orchestral sound, full of positivity and love, now almost 25 years later it's time again for those positive lyrics, having revived the iconic group, earlier in the year they released a new single, 'Be Free', showing a new generation of house heads what the original sound was all about.
Then original member and producer Marshall Jefferson remixed one of their biggest hits, 'Devotion'. also taken from their forthcoming album, 'Judgement' set for release this summer.
Now it's time for the classic 'That's The Way Love Is' the bands biggest song reaching #8 in the UK's official top 40 and #1 in the USA's Dance Club Play chart, the new version receives a full rewrite from Jefferson and original vocalist Byron Stingily, a new string intro has been added, additional layers of piano and funky guitar licks.
"Many people over the years have said to us, how the message in "That's The Way Love Is" helped them through a difficult breakup or relationship. It provided hope of the resilience of the Heart!" Byron Stingily.
With an remix by Grammy Winning Dance Music Producer, half of Masters At Work, and all-around legend Mr. Louie Vega, you'll be guaranteed to keep the floor deep in the groove for quite some time. *
With nearly 30 years in the game, New York's Lenny Fontana continues to pioneer and push house music at its highest level. To close 2020 he revisits his '99 classic 'Spread Love' giving it the remix treatment alongside revered nu-disco producer and remixer Dr Packer. Kicking off proceedings is Packer's mix, dripping with old school flavour and a real funk and groove to the production, which perfect compliments the vocal throughout. Then there's Lenny Fontana and True House Stories mix, which pays a great homage to Lenny's own original mix while adding a modern, fresh take. A great remix package with a sound that can cater to all ears.
Lenny Fontana been in the music business as label owner, producer, remixer and DJ for over 30 years, learning his craft from radio personality DJ Frankie Crocker, the program director of WBLS 107.5 In NYC. Inspired by DJ Larry Levan, Fontana went on to play at Studio 54 in the late 80's and other NYC Clubs and one of the first US Dj's to play Ibiza in the 90's. In 1999 he has his first UK Top 10 hit under his pseudonym Powerhouse ft.Duane Harden "What You Need". Soon after he had another hit with chart success on the song "Chocolate Sensation" on FFRR. In 2011 Lenny produced alongside Eddie Gordon the ex-manager of Pete Tong & Judge Jules the BBC Radio 6 documentation BBC Legends Of The Dancefloor – A Tribute To Larry Levan Paradise Garage. *
SeeMeNot's 'Chez Renee EP' is the second release from the hotly-tipped Jamaican-Canadian artist and musician, and features remixes from Joe Goddard The 'Chez Renee EP', including Goddard's full length and dub mixes. Early DJ support for the EP comes from Roger Sanchez, Ferreck Dawn, Benny Benassi, Paco Osuna, Peter Kruder, S Auntie Flo, Severino / Horse Meat Disco, tipped by Mixmag, DJ Mag, Beatportal, i-D, and more, SeeMeNot brings both purpose and protest back to house music.
SeeMeNot seeks to carve out new spaces for what is marketable and achievable within an industry that relies so heavily on the consumption of Blackness. A highly successful model from her early teens, in 2009, she suddenly found it hard to find work as a model in New York after appearing in the documentary The Colour of Beauty, a short exposé bringing to light the pervasive structural racism in the fashion industry during a time that it was not such a palatable conversation.
Glenn Davis returns to F*CLR for his 3rd EP on the label and all I can say is that this EP is an absolute killer. It's been almost impossible to keep the lid on this house track of epic proportions for the last 12 months. Simple, effective and deadly, Ashley Beedle dropped the original on dubplate at one of the now legendary 'Heavy Disco' parties at the beginning of 2020 and the crowd lost their minds. Shazam went into meltdown and nobody could find the answer!
Glenn's original harks back to the halcyon days of classic New York house – think Masters at Work, think Kerri Chandler, think Tony Humphries, think 'category is taking it to church'.
This is what ballroom beats are all about – attitude, realness and taking no prisoners. It really is a thing of beauty and has already gone into the realms of 'classic' with all the heads who have had the dubplate. It is the distillation of everything good about true house music – it remains faithful to the early pioneers' vision of what they hoped house music would become.
Once again, the 'North Street' crew, Ashley Beedle Darren Morris and Jo Wallace flip the script on their 'North Street West' remix of 'Special' and inject a late 80's toughness into the groove while bringing it bang up to date with chopped beats, nasty piano and a jacking tempo that 'werks' Glenn's original track. *
This music was an encounter of three artists. Aline and DJ Meme from Brazil and Inaya Day from United States. Meme is a well known producer from Brazil and Aline approached him through Instagram, where they started a beautiful friendship. Before accepting creating music with Aline, Meme talked to The Shapeshifters, who asked him to help Aline and the result is this uplifting track 'Satisfy'. *
Dave Lee – Power Of The Mind ft Billy Valentine
Dave Lee's new single 'Power Of The Mind' (feat. Billy Valentine) is available to stream and download from 9 October 2020. The eagerly anticipated cut, featuring a vintage soul vocal from Billy Valentine, also happens to be Z Records 300th release, a phenomenal milestone for an independent label.
Dave Lee said "2020 is a landmark year for Z Records. It's 30 years since the label began and we're about to release our 300th single. Rather than an EP containing remixes of ZR favourites, to celebrate the occasion we decided to make a brand new, original song. 'Power of the Mind' features vocals from the Valentine Brothers, and the song contains a very pertinent lyric about thinking for yourself and not being fooled by fake news."
Dave Lee personifies that type of superfan turned musical guide to multiple genres, eras, and artists. Above all he's someone who loves underground dance music, and that's been the hallmark of his career as a DJ, music artist, label owner, and promoter. Lee has almost 1200 production and writing credits to his name, and along the way he's released hundreds of singles, enjoyed chart hits (having never gone looking for one), scores of albums, over 170 remixes and many now-legendary compilations. A hugely respected imprint with a global fanbase, in addition to reaching 300 releases, Z Records celebrated its 30th anniversary in 2019.
A champion of Black music and Black artists for over 30 years, Dave Lee fka Joey Negro (Latin American pronunciation), recently decided to discontinue the latter pseudonym. Although it had unwittingly became one of his most popular monikers, Lee originally chose the name for a record he released on New York label Nu Groove in 1990, so it would fit alongside the American DJs and producers who were releasing the music he loved. On 21st July 2020, Dave announced he would no longer release new music or projects under the name Joey Negro, and explained the background to the name's origins, and his decision to stop using it, via a statement on Facebook. *
With all the bullshit going on in the world right now from the politics of hate in both the UK and US, to the covid pandemic affecting everybody's day to day lives, we ask ourselves, how can we keep moving forward, how do rise up from the dark moods this negative time is thrusting on us, for me it's with music, my one constant, always there to brighten the mood and lift my spirits and of course there's no what better way to share that positivity than with a Happy Song.
The first single from forthcoming album 'Break The Wall', by MF Robots, this represents a new benchmark for the band, reflecting on the project coalescing and maturing while fine tuning their material on the road and in the studio.
Meeting in 2013 while recording and performing with one of the UK's most commercially successful Acid Jazz bands, The Brand New Heavies, legendary UK drummer and founder of the latter Jan Kincaid and vocalist Dawn Joseph discovered immediate musical chemistry and began writing songs together right away. They soon left the band to concentrate on their own work, starting MF Robots (Music For Robots) and releasing an eponymous debut in 2018. The album was so well received that the duo soon morphed into a band as they found themselves in-demand at venues and festivals all over Europe.
We needed to get some happiness straight out into the world so the original version of the song, with Dawn's soulful powerhouse vocals and Jan's vibrant rhythm section, jazz tinged rhodes chords and ultra-tight horns was added to the 'Music to shake a hoof' playlist, there's a sneak peak at Kenny in action in the studio below, but you don't have to wait any longer as the remix from Kenny Dope is now streaming on the playlist. .
It's only right that Kenny Dope should be the first producer to remix Jan Kincaid and Dawn Joseph's new MF Robots project, considering the trio's shared musical history. Kenny Dope began reworking Jan's 'Brand New Heavies' material back in the early 90's as one half of Masters At Work, helping the band reach club-land over and over again with a series of iconic remixes, recorded during the golden era of MAW's output. It's no surprise then that there's more than a hint of that special, Latin sunshine-infused mid-90's House sound in Kenny's rework of Happy Song, which showcases Dawn's impeccable vocals over an infectious rhythm track and ultra-funky horn stabs.
An instrumental version of Kenny's mix is also included for the House purists, as well as the full, extended original version of Happy Song, packed with tight musicianship and more than its fair share of great grooves.
Pioneers of the UK Broken Beat movement and contributors to its most emblematic group, Bugz In The Attic, it seems almost inconceivable that Kaidi Tatham & Daz-I-Kue have never actually worked on a remix together before. As strange as it may sound, it's true, and their powerhouse rework of Happy Song Song is most definitely worth the wait. *
It's been a great year so far for the Reflex revisions with two classic tracks from Instant Funk – I Got My Mind Made Up and Double Exposure – My Love Is Free, finally getting an official release on the legendary label Salsoul and his funky take on a 'Mandrill' track from their last album 'Back in Town' Apes Back in Town – Funky Monkey Dub', released back in March on Mousse T's label Peppermint Records…
Over the last few years, French native and London based Nicolas Laugier, better known as the Reflex has caught the attention of a who's who of the music industry from Nile Rodgers, Giorgio Moroder, Bootsy Collins and most notable of late Noel Gallagher which led to his remixes of a number of tracks from the High Flying Birds, Black Star Dancing was and still is featured on the Shake a Hoof playlist.
Supported and respect from tastemakers such as Gilles Peterson and Bill Brewster, DJs from right across the dance music spectrum from DJ Harvey to Jazzy Jeff and no doubt his own personal musical inspirations in producers like François K, Patrick Adams, and Jimmy Jam, no wonder he is on Barack Obama's iPod or received the ultimate thumbs up from the legendary 'Thriller' and 'Rock With You' songwriter Rod Temperton before his passing.
So what is a Reflex Revision, well as the man says himself, "it's more than an edit", it's not a remix its a full reconstruction using the original stems or multi-track elements of a song, building it from the bottom up, adding limited or no extra elements to create a new vision for each song.
His personal story is one of determination, drive and ambition. Hailing from a humble working-class background and after many years of hardship, Nicolas gambled all his little savings on a professional music career nine years ago at the age of 36, with no plan B, who needs one when plan A is filled with such vision.
With 50+ official remixes, the most played remixer on BBC6 Music courtesy of long time supporter Craig Charles, which is I think where I first heard his version of MJ's Thriller over six years ago and have been a fan ever since.
Over on Bandcamp popular features such as the Million sellers packages, bundles of downloadable classic reflex action from the likes of 'Idris Muhammad and Lou Rawls, now on edition 7.
His 'Mastertapes' mix series is broadcast monthly on Rinse FM and number 7 is now available with original revisons of none other than Barry Manilow, The Jacksons, Fat Larrys Band, Heatwave and 'My Love is Free by Double Exposure, go to the link below to purchase. *
* edited version of PR