The musicto community's favorite tracks for Halloween vampires
It's October and Halloween is on the horizon, but we don't want any old All Hallows' Eve playlist. After all, we're the musicto community. We're going all out vampire!
The idea of a vampire playlist has been kicking around our musicto social network discussions for a while. We finally sent out the invitations, and initially received 13 great songs for your Vampire Ball. Lucky? You bet! At least until the 14th and then 15th vampire song was sent. Then we were even luckier. A nice, plump number for any blood-soaked vampire gathering.
So, if you're throwing a ball for creatures of the night this Halloween, these 15 tracks are sure to give your vampire party some bite!
---
15 great songs for your vampire ball from the music to community
Anything and everything goes on our monthly creator community playlisticles. Last month we had a bit of poetry, and this month's begins and ends with vampire flash fiction pieces. Nestled in between, there's a bit of history, nostalgia, creepy vibes, and something that's scarier than vampires!
Vampire flash fiction for starters
Fiend Club – Misfits
The party was in full-swing when a cacophonous rumbling from the castle next door incited perturbation amongst the guests.
As the host, it was only right that Vlad took the responsibility for inquiring into exactly what was causing such a disturbance to such a (so far rather surprisingly) refined affair.
Vlad threw open the window, and then a hand to his face. These guys.
'I cannot for the death of me fathom why you insist on bringing your shenanigans to my threshold.'
From amongst the graves, a sunken face smiled up in the moonlight. 'Hey Vlad. Was my party disturbing your slumber?'
Vlad bristled. 'I was trying to hold a gathering of my own.'
'Oh really? You know the deal, Count. We are the Fiend Club. Not you.'
'That doesn't even… how could I be a club…? It doesn't matter! Would it kill you again to maybe drop the volume a notch?'
'Sorry pal. You know the motto: "Evil All The Time". Being neighbourly goes against the policy.'
'I know the policy.'
'Ha! Of course you do. Bet you never thought that'd come back to bite you in the neck did you?'
'I did not.'
The sunken man shrugged. 'Not a lot I can do I'm afraid. I'd suggest you come and join us, but you have your own thing going on and… well you kinda suck the fun out of everything. Maybe take a long look in the… ah, sorry. Forgot.'
Vlad slammed the window shut, though it didn't do much to mask the sound of laughter that erupted from below. Turning to the band, he threw his arms wide with a tortured smile.
'Right then. If they're not going to respect the peace, we shouldn't either. Let's show them what a real party sounds like!'
---
The Birthday Party – Release the Bats
Before Nick Cave and Mick Harvey joined Blixa Bargeld to form the Bad Seeds, they were the loud, irreverent and violent creative force behind post-punk band The Birthday Party. One of their most influential tracks, practically defining the sound of the then-emerging gothic rock genre, was this completely bonkers, foaming-at-the-mouth campy, industrial horror. Over four decades later, "Release the Bats" is still an absolute banger for any vampire ball.
---
The Blue Öyster Cult – Nosferatu
I was debating on this or another track, but after closely listening to this and reading the lyrics, it was just no question. This had to be it. The whole storyline of the song gives that spooky and fear-filled vibe, kinda like Nosferatu is actually watching you from afar. Creepy, but definitely in theme, which makes it perfect for the vampire ball!
---
Bauhaus – Bela Legosi's Dead
My track has got to be 'Bela Lugosi's Dead' by Bauhaus. Although I'm sure most of Bauhaus would go down very well, for obvious reasons I feel any Vampire Ball would be incomplete without this track. Spooky vocals, Dracula references and a fantastic bass line, what more could you possibly need!
---
Fear and loathing about Transylvania
The Cure – A Forest
I have been thinking about this and I think that the winner is "A Forest" by the Cure. "A Forest" is a perfect song for a vampire ball because it is a song that can be danced to, but has at the same time this darkness that embraces you like a vampire seducing his victim, especially in the intro of the song. Then the rest of the song has this gloomy and spooky ambient together with Robert Smith's creepy vocals that make you feel that you are in Transylvania at the vampire's castle, before being attacked by him.
---
Heddwen – Thin Man
Vampires scare the shit out of me — always have. While my prepubescent insomnia was fueled by schlocky Bram Stoker-derived imagery, my adult self is more concerned with the meta aspect of the typical bloodsucker. Vampires walk amongst us — in the light, eating garlic and wearing crucifixes. Their fangs make requests rather than puncture wounds, time and energy is stolen in lieu of blood and yet, the effect is still the same: our souls are depleted and theirs are nourished. Heddwen knows what I'm talking about: beware the thin man; to him, you're nothing but food.
---
Sting – Moon Over Bourbon Street
I thought about going with the easy choice ("Bela Lugosi's Dead" by Bauhaus), until I remembered the beautiful subtlety of this track. Sting was inspired by "Interview With A Vampire" by Anne Rice, but his interpretation is even more conflicted and introspective than Louis. He's well aware of who (and what) he is, and doesn't know whether to revel in it or feel cursed by it.
---
The Midnight – Vampires
I have chosen 'Vampires' by the synthwave group The Midnight. The song itself is amazingly composed and honestly you can never get tired listening to it (well at least for me, lol).
It may not have the creepy, disturbing undertones of the other songs in the playlist, but it makes up for it with some interesting and eerie lyrics. It is a feel good song, that just elevates you to a different state of mind. Inspired by 80s city pop, it truly matches up to the aesthetic of that era.
---
Castlevania Sound Team – The Sinking Old Sanctuary/Akumajo Dracula Circle of the Moon
I grew up with a very intense need for medieval stuff; I would spend my time either playing a video game that involved swords or looking at different history books (but only the images, I didn't care about reading most of it).
My dad caught up to that and fed me a lot of different cultures, so at a very young age I was geeky about armors, swords, castles, and of course fantasy stuff.
It was around the time that Santa Claus brought me this game, Castlevania: Circle of the Moon, that I was reading about werewolves and vampires and demons and such; I loved that stuff, and could still consume a lot of it.
It was perfect timing for me to play as a Vampire-Killer and this track in particular, out of every other and from the future Castlevania games I'd play, resonated a LOT with me (and still does).
It sends me back to a time where my imagination was extremely wild in the best of ways.
EU SUNT DRACUL!
---
Fun song for your Vampire Ball
Dominic Fike – Vampire
Coming from his What Could Possibly Go Wrong album, Dominic Fike's track "Vampire" is a great song to listen to around Halloween time. I choose this track because It's so fun to listen to as the season starts to change and fall is just right around the corner. In his spooky track he repeatedly sings "everyone in this party is a vampire" and "This ain't red wine, We're all food for the bloodsuckers." The artist even takes you through his song visually in his music video where you can find Dominic rocking out in a cemetery, exploring a costume shop, and sporting the vampire look himself.
---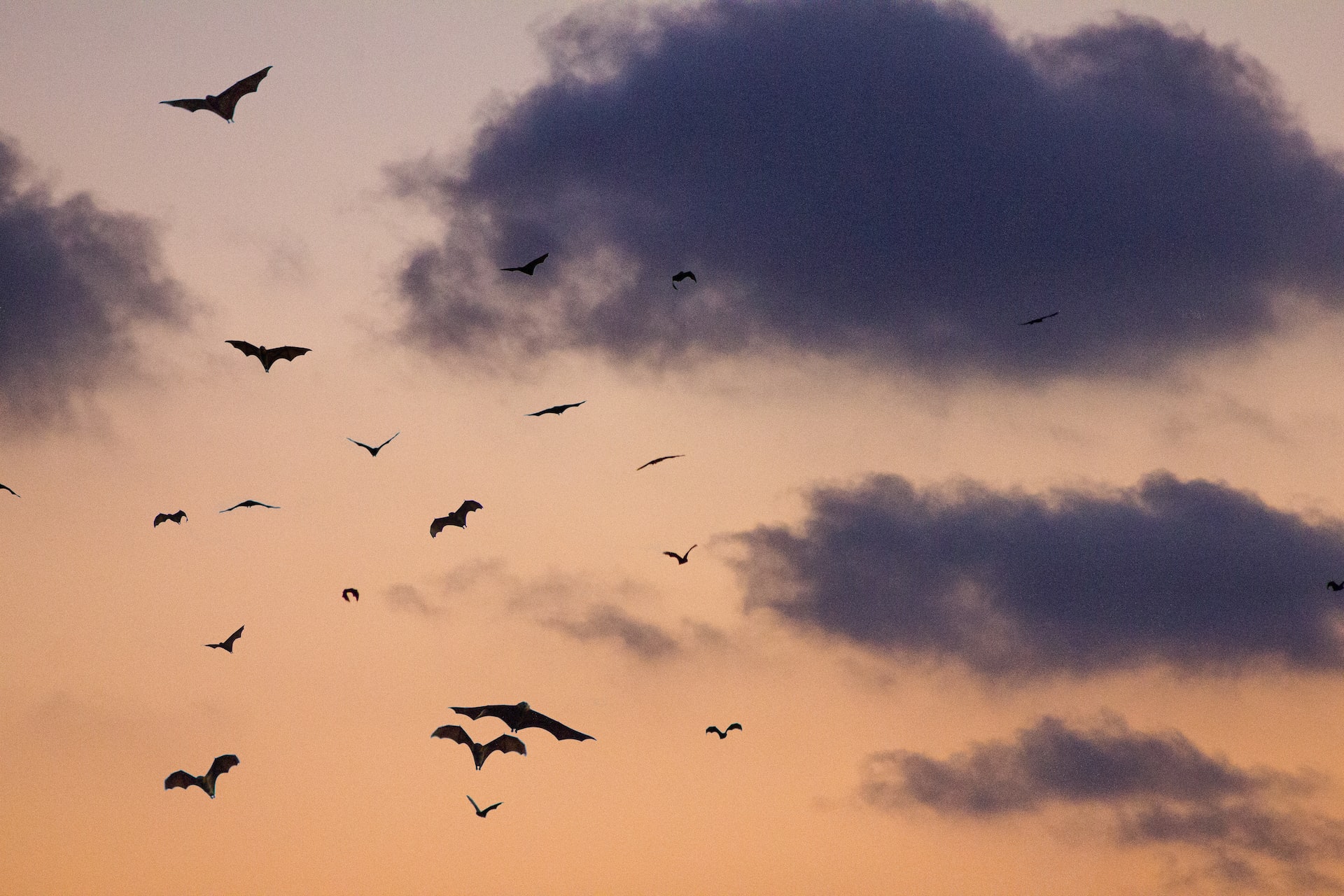 Marilyn Manson – If I Was Your Vampire
Marilyn Manson is about as scary as it gets for me in the music world and he may very well be a vampire, for all I know! I love this track because while it is super creepy, it is also a love song. Nothing like bloodstained sheets in the shape of your heart!
---
Apocalyptic song for your vampire ball
Monster Magnet – Goliath and the Vampires
Emerging from the same apocalyptic playground sandbox as John Carpenter and Clive Barker, Monster Magnet's Dave Wyndorf is a black leather heavy metal punk rocker with a penchant for horror and excess that takes him anywhere from the depths of hell to the moons of Jupiter. Although MM don't practice the theatricality of Alice Cooper, the Grand Guignol is nevertheless there in the lyrics, which always skirt around the edges of gothic decadence, wickedness and egomania, conjuring devilish tall tales of debauchery and bacchanalia. The instrumental 'Goliath and the Vampires', the penultimate track from their hit 1998 album Powertrip, is a deliciously portentous concoction of circling drums, bombastic chords, blood-curdling screams and spine-tingling howls and growls, ending as abruptly as the plummeting blade of a guillotine.
---
Screaming Tribesmen – Date with a Vampyre
This track has always been my go-to vampire number.
The Screaming Tribesman emerged in Brisbane, Australia in '81 from the indy rock scene with the likes of Celibate Rifles, The Saints, Exploding White Mice to name just a few. The Tribesman had a rich skater following and appeared on The Skate Hard compilation in the late eighties.
Available only on record or cassette, this compilation opened up a whole new world of music and genres outside of the mainstream radio plays.
---
Atmosphere – Vampires
You know what's scary? Sends chills down the spine?
Checking your bank account. Not knowing if you hit reply all after sending your work buddy an NSFW meme. Pregnancy tests.
In other words, the unknown. Darkness of the mind. This track is from Atmosphere, backpack-era underground legends. "Vampires" is a deep cut off their classic LP God Loves Ugly and it speaks to how life sucks the…well, life out of us:
But all I want is a little more security
A little more safety, a lot less uncertainty
Recognize the urgency, uncover your eyes
When I turn on the lights, she vanishes, hides
This world is a vampire, she eats her kids
Let's hide the bodies under the bridge
You can't escape what you can't see. Life will eat you up when you least expect it. Vampires are jerks like that.
We're no safer being scared, so make moves until you can't. Now grab some garlic and check your bank account balance.
---
More vampire flash fiction before sunrise
Lord Huron – The World Ender
I bit my boyfriend at 3:33 in the morning. He demanded an ambulance. All I wanted was a toothpick.
"What the fuck!" he shrieked in pain. Not a typical response to early morning lovebites. I confess, it was a little too early and I did get carried away. One too many nips from my Dewer flask, no doubt.
I flinched back, almost tumbling off the bed to the floor. Frankly, I was startled. Obviously he was too — probably more so, but I thought he'd be in a hypnotic state of ecstasy. I mean, that's usually how it goes.
He ripped the case off his pillow and held the white linen against his neck and shoulder, staring at me. His eyes were blazing black — with anger or terror, I couldn't say — but his heart raced well over 100 BPM. He was definitely in shock.
Not surprising. He could see the blood. I could feel it, every cell moving like lava pillows over my lips, escaping down my chin, and a piece of scalene muscle lodged in my teeth. I was going for his carotid artery. I was never great at navigating in the dark.
I know, I know. You're probably thinking there's a full moon and I'm a werewolf, or maybe something sexier like a cat lady, um, woman, people — oh you know that movie, the one with the David Bowie song. I can live for a thousand years… yada yada. But no. Depending on where you're from and who you ask, I'm strix, betal, revenant, motetz dam, blood sucker. Vampire.
All of these are folklore, by the way. Only myths of the Egyptian Goddess Sekhmet come close, and even that's a tale taller than the truth.
Anyway…
"What the fuck!" he shrieked in pain. "Call a fucking ambulance!"
I didn't move, looking him dead in the eye before half considering doing it. But rule number one when you accidentally bite someone: damage control. The AB negative in my flask had been so potent, though, that I was struggling to control anything at all.
An ambulance was out of the question. The cops. The headlines. Jesus, can you imagine the headlines? Bartender Undone by Bloody Mary. Or worse, the internet memes about sparkly vampires, which I am definitely not. Well, not usually. I can't help that glitter was thrown at me yesterday night. That shit has a serious half-life.
"You'll be fine," I assured. He wouldn't be.
I licked my lips. A hint of black pepper and cherry radiated across my tongue. Not good, because as soon as you start to savor, you get lost in the moment. I grabbed the shoulder of my oversized t-shirt and wiped my mouth. That didn't diminish the aroma permeating the bedroom. Imagine juicy Wagyu beef, perfectly rare, with a rich, slightly spicy Bordeaux jus and—
Turn him. Drain him. Those were the only options. I didn't take that decision lightly.
I looked into his dark eyes. He did have depth. On our first date date, because we're not talking about the initial three-night stand or anything, he took me to a Tamara de Lempicka retrospective. I just loved hearing about her life, seeing her work from a new perspective. I didn't have the heart to tell him that we'd met in Paris, snorted copious amounts of cocaine together, and then made love — or at least tried to — on the most uncomfortable René Herbst lounge chair in existence.
He was refreshing, pretty to look at, great to party with, and even better to fuck.
"Bitch, call an ambulance!" he shrieked again.
On second thought, I'd only known him for a month and I'm already late to the ball.
---
This playlist is part of our 13 Playlists: The Best Halloween Music For Your Halloween Party compilation.
Love strange, macabre and slightly offbeat playlists? Check out: 11 Great Tracks for Zombie Fest '23, Exit Songs For Your Funeral, Music to Question Existence, Music to a Strange Night, Liminal Space, Music to Scry To,
Want more musicto playlisticles like 15 Great Songs for your Vampire Ball? Check out our previous playlisticles: 11 Great Tracks for Zombie Fest '23, Exit Songs For Your Funeral,  Songs About Hating Your Job, Groove in Green, 16 Top Cover Songs, 10 Songs to Stargaze, 6 Songs for the Future, Sounds like David Bowie, 7 Misheard Songs, Censored, 11 Powerful Songs in Flim, 7 Top Cowbell Songs,