About this playlist
What the Fuck is Going On? – Elliott Murphy, Oliver Durand
It's scary going into a collaborative list with The Hoof – he's a beast and his listening habit is prodigious! Having agreed from the onset that there was to be no theme and that the only thing guiding the flow was how each track related to each other – I knew I wanted to start with energy! What I love about this track – aside from the compelling lyric, or the fact that it's one of the most well executed live tracks I've heard – is the groove! By the time you get into that second verse the band is locked so tight that you feel like you're on an unstoppable train and even while the message is horribly relatable and not exactly uplifting – the music does all the heavy lifting and I find myself grinning like a maniac
Walking Away from Love – Steve Mason
Not knowing where Andrew was going to start with this list my first thought mirrored the title of the lead track, WTF! how do I follow that, best stick with the lyrics and that anti establishment vibe. I remembered a track from Steve Mason called 'Fight Them Back' but it didn't quite have the right sound required. I wanted something more vocal and guitar driven that still had a bit of a blues sound, but with an upbeat groove.
Evolver – Brownout
I'd never heard the Steve Mason track but was blown away – that consistent underlying clapping groove – tight band – harmonies and those killer keys on the top end – damn – my work was cut out – groove was the word running through my head and I knew Brownout's mixture of Latin funk and Rock would work nicely while at the same time possibly moving the genre along – we'd have to see…
Somebody Needs You – Lo Fidelity Allstars (feat. Gregg Duli)
Loved that Brownout track, new one to me, instantly I knew Andrew had also locked into the groove, it's funky and soulful but driven and powerful, so wanted to keep that sound going and like Andrew's initial search below looked to the 90's for inspiration. It was a great time for creative music with many bands soaking up influences from hip hop and dance, bands like Unkle and Lo-Fi Allstars merged these more uptempo sounds into many great vocal driven tracks, leaning more to funk than rock and keeping that groove locked once again.
Superstition – Live (1995) – Stevie Wonder
Oh man – I fell down a hole after the Lo Fidelity Allstars track – I spent a morning listening to LCD Soundsystem, Inspiral Carpets and ended up on Black Grape – and while that's never a wasted morning – it wasn't jibing – my mind kept going back to the Clav at the beginning of the previous track and before I knew it I was listening to Superstition! Opting for the live version from '95 because of the higher energy and immediacy into the track – I was feeling pretty good
Soon You'll Be Mine – The Lost Highway Tapes
At this point I thought Andrew, knowing I'm a big soul music fan was trying to lead me into sharing a straight soul track, a fair conclusion with the inclusion of one of soul music's biggest and most important artist, I was having none of it, I'm sticking to the groove, but trying to find it in unusual places and a great example with this track, part country, part rock, part big beat with those big drums and modern production techniques.
Ain't a Road Too Long – Brent Cobb
I confess to wondering where the Hoof was going to go with that long extended fade out of the crowd from Superstition – but as ever it was inspired – immediately taking the energy back up with that opening guitar lick – harmonicas and a country drawl – oh yes – we can definitely go in this direction – I'd been grooving on Brent Cobb for a while and I just adore how this track has a foot in both the Country and Rock world – all tied together with that deep underlying groove and Pink Floyd esque backing vocals
Hitchcock Railway – Joe Cocker
Following another track and artist Andrew has introduced me to, and loving the way the musical styles can be very different but at the same flow together so sweet, for the next track I wanted to keep a strong vocal and spent a day searching country songs but not finding that energy went for this track, it's full of energy, soul and funk but is neither as genres go.
A Little Less Conversation – Elvis Presley
Another track I'd never heard of – but the piano – the tempo – the uniqueness of Joe's voice and we're back on the groove train – literally! This was another one where I was initially lost for the follow on track – spent an evening listening to it on loop – I had The Big Chill soundtrack open and while The Rascals and Three Dog Night almost made it – the tempo was too down – I found myself going back to Joe's vocal delivery and an inkling of idea came in – the opening drum groove and the guitar lick – made all the more famous by the Ocean's Movie series – and Elvis made it onto the list.
Dirty Old Man – 2007 Remaster – Lulu
Didn't see that one coming, but boy it works and if you're bringing in the big guns, I'm launching my secret weapon, Lulu, yeah Lulu, singing about dirty old men and those drums and the brass, so uplifting, just be careful singing it out loud around the kids.
Hush – Kula Shaker
The Lulu track is possibly my favorite track on the list – who knew she had such gravel in her voice when she wanted it? The Hoof did! 🙂 That outro!!! The track set up so many ways to take the list forward but all my initial associations were with tracks from the 60's and 70's and I wanted to bring the list forward – and while Hush was written in '67 and covered by Deep Purple in '68 – this '96 version by Kula Shaker has all the energy and groove that I'm looking for – oh and the organ – the organ!!
The Changeling – The Doors
Andrew nailed it with this follow on, as he says so many ways you could follow Lulu but with Kula Shaker! Only Andrews' listening habits and influences would take him there and that's what makes these collaborative playlists unique. How do you follow an organ driven track? I didn't even have to think for a second, the Doors of course, quick flick through a few LP's and as soon as I heard that groove, yes that again, I knew it was the one.
Borderline – Sister Sparrow
I remember grinning when I saw the Doors track – for some reason I'd been hunting around their catalog earlier in the week – it's possibly the best transition on the list – Ray Manzarek was a genius. But again I found myself wanting to bring in something more modern and I'd recently come across Sister Sparrow – I dig her vocal and the blues rock feel but what got me about this track was the fat horns and that slinky little B3 in the background
Spanish Moon – Little Feat
Loving the introductions to all these new artists, never in a million years would I come across Sister Sparrow with my listening habits, but Andrew again hits the spot, funky and with them big powerful soulful lyrics, all kinds of genres perfectly crafted together and so I wanted to keep that blues sound and remembered a track I have on another playlist, don't even know how I came across it and knew nothing about the artist, but it perfectly captures that mash up of styles and the live feel of the track gives it a bit of more of an edge.
Consequences – The Robert Cray Band, The Memphis Horns
Another track I'd never heard and while I knew of Little Feat I'd never spent a lot of time with them – but straight away it's the groove that grabbed me – almost swampy and of course live – funnily enough I knew exactly where I was going within the first minute – the tone of the guitar – which I'd bet my left leg is a Fender Stratocaster (just checked and I can keep my leg!) had me reaching for Mr. Robert Cray – this time backed by the Memphis Horns – a gig that I saw in London in '91 – fat guitar, fat horns, fat groove
Do It Again – Steely Dan
My first thought for this transition was Huey Lewis and News 'Power of Love' and tried it out a few times but there was something that kept telling me to try Steely Dan, it's a classic – I play it often and is there a better track that locks in a groove and sticks with it, so much so that you'll still be humming it long after you've stopped listening.
Hanging Around – 1996 Remaster – The Stranglers
So where do you go when you are thrown a stone cold classic? This for me was all about the transition – while Walter Becker's guitar and Donald Fagen's keyboards dance around each other and fade out – it seemed only right that Dave Greenfield's keyboards and Hugh Cornwall's guitar should bring us back. This is one of my favorite tracks and indeed, I did play keyboards on it in the school band when I was 14!
Johnny the Fox Meets Jimmy the Weed – Thin Lizzy
The Stranglers track is one I had myself lined up to add at some point, as well as some other quality and probably unexpected songs by the likes of Status Quo, Rod Stewart, Leo Sayer and Thin Lizzy, those will have to wait for another list, as it was Phil Lynott's time to shine, I was a fan for a six month period in the 80's but this track is all about the break and dare I say it one more time, yeah loud and proud THE GROOVE
Jungleland – Bruce Springsteen
I have a playlist that I'm building myself called "Storytime" – tracks where the story is the star – I love it when a writer conjures up a whole world and takes us into it, complete with accompanying hooks and grooves – I once again knew where I was going within a couple of listens – while I worried about the transition and could have pulled any number of tracks – I reckon Johnny the Fox and Jimmy the Weed would be – if not mates – definitely familiar with the Magic Rat.
After Midnight – J.J. Cale
Sacrilege I know but never been a Spingsteen fan, but did enjoy this song, it made me think of classic artists you go back to time after time, for me that is J.J Cale, my brother introduced him to me by the way of a left at home record collection, along with Frank Zappa. Many of Cale's songs have that low slung funk groove, with its mix of blues, country and soul, so it was fitting for this list to reach its near conclusion to have him featured.
I Heard it through the Grapevine – Credence Clearwater Revival
While Eric Clapton's version was faster and funkier – you can't deny the deep underlying groove of J.J.Cale's original – which is what got me thinking about covers – and of all the covers that I know – this 11 minute monstrosity by CCR should be on more people's radar – you'd think it was a live track but no – it's just the band grooving to a classic and not really caring where it goes – which is kinda how I feel about this playlist – it's been a pleasure – thank you the Hoof!
Black moon Rising – Black Pumas
Wanted to finish on something new but sounds old or at least a classic feel to it and this track from a brilliant album has it all, a fitting way to finish such an enjoyable experience, thanks Andrew, until the next one.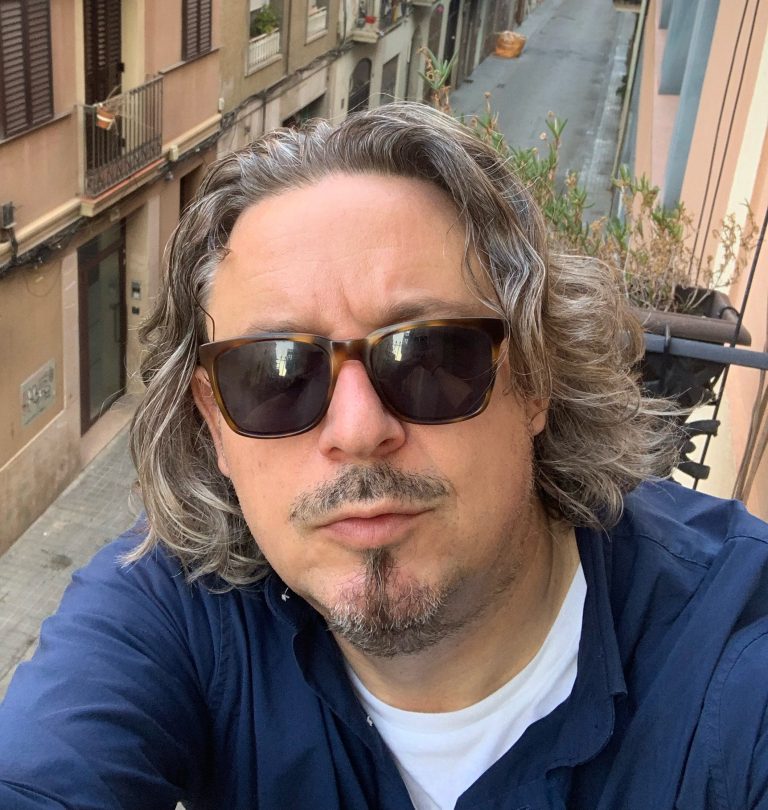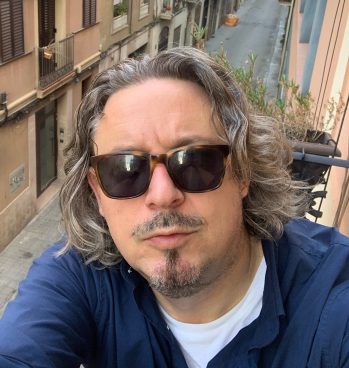 Mastodon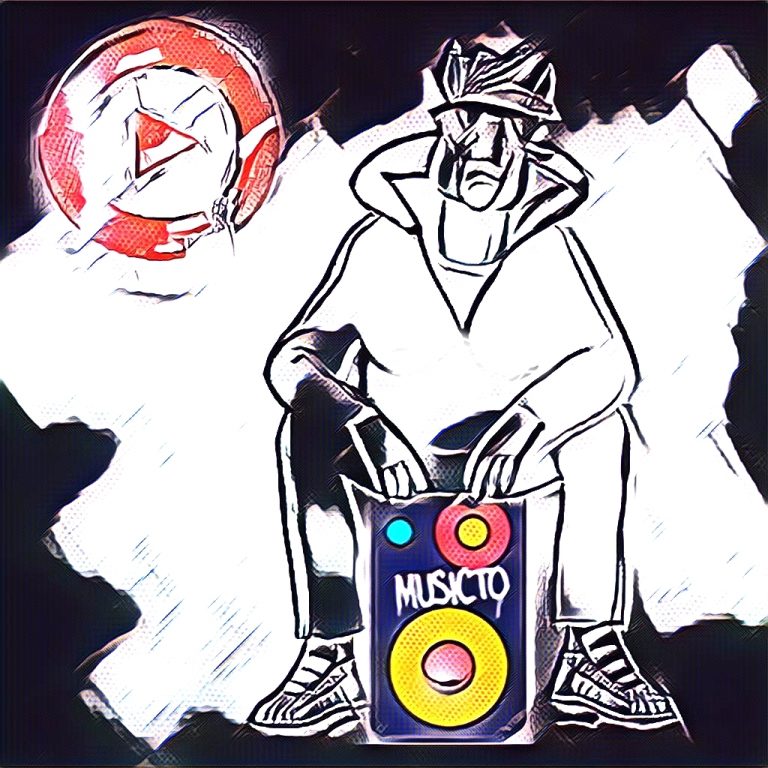 The Hoof has created a pedigree stable of soulful and funky thoroughbred playlists, from the stallion that is shake a hoof to 100's of young foals representing every breed of dance music.
Sharing news, reviews and interviews straight from the horses mouth.