Andrew Writes:
At the end of the day it's all about transitions – I mean, literally – the day ends with the transition from light to dark, from awake to sleep, from conscious thought to dreams – life is time in transit – never ending.
Transition can be hard – sudden movement from emotional states can be devastating, likewise an unexpected transition from standing to falling over can be rather jarring, yet transition can also be delightful – settling into a hot tub, hearing the opening note of your favorite band on stage or perhaps even better, opening the envelope or checking the website to find out you passed.
Achievement in education is typically marked with a certificate – a piece of paper to mark the transition from one state to the next – from under-graduate to graduate, from postgraduate to Master or Doctor, going all the way back to high school.
And while there's something great about getting your paper on the "normal" timeline – there's something compelling about those who go back in time to get their qualification – even more so if that person is going back to get their High School Diploma. To choose as an adult to go back to what you were "supposed" to learn as a child is an incredible and inspiring decision, one that typically has a huge impact on a person's life.
This playlist reflects on and applauds those who take the journey – from the discordant and discombobulated beginning through acknowledgment of the shortness of life to the energy required to break the inertia and subsequent triumph – it's a true hero's journey and of course – as it's from Matt and Me – the transitions are awesome!
Matt Writes:
The concept for this volume was fairly straightforward. We wanted to depict the transition from hopeless to hopeful. Our protagonist starts in a place of darkness, hits rock bottom, and then rises up again, filled with renewed vigor.
It's the classic Hero's Journey, and it's something everyone can relate to in some way or another.
There's just one problem with it.
It tells the tale of just one adversary (usually a bloody massive one, like Sauron), and leaves with the implication: "solve this and you're done for life."
Growing up (at least in the west) on a diet of fairy tales and Disney films, there's a subtle moral that there's only really one obstacle to overcome in life. Conquer that, and you're sorted. Problem-free life for you!
Of course, the reality is far more like a modern Marvel creation. The same enemies resurface and are re-cast over and over again, and you have to find new and imaginative ways to overcome what are essentially lazy reboots of a tale that's been done to death (Uncle Ben has got to be questioning whether adopting young Pete was worth the hassle at this point).
I find this happens a lot with me, at least. Transitions to me feel cyclical and resonant, similar to electron shells in an atom. It's often the same underlying concern rhyming with something that was previously resolved, although (and here's where my atomic allegory breaks down, or maybe not – either way I'll be revealing how much physics I've forgotten) the further from the nucleus we get, the weaker the pull. The hope is that as enough time passes, the electrons will break from the atom altogether, and the problem will have truly been resolved. Of course now we have a bunch of free radicals out in the wild, but that seems like a problem to tackle if and when we get to it.
I guess what I'm saying is that transitions are rarely linear. We don't go from A to B to OK just once. We solve what ails us, review the new self, and then find new bullshit to keep us awake at night.
The spectrum of anxieties I've experienced just in 2022 is enough to fill a small novel. And the breakthroughs that have accompanied these anxieties are epics in themselves. I anticipate there will be just as much to worry through in 2023, and 2024, and years to come afterward. The hope of course remains that each time, we get further from the nucleus, the atomic pull gets weaker, and eventually, we break away completely. At least that's what the work looks like to me.
So don't buy into the toxic idea that you should only have one major adversary to conquer in life, and that any more means that someone you're the problem or you'll never be happy. We don't just win once and then put our feet up, we don't just transition once. We have to keep working, growing, developing. Having a willingness to go outside of what feels comfortable in order for that comfort to keep its meaning. Difficult conversations, grueling physical challenges, complex and unpleasant internal dialogue. It's all the shadow cast by the light of a life that's rich and dynamic, that's filled with highs and lows. The job is to keep transitioning, keep striving to be less affected by the lows and more appreciative of the highs, to keep evolving as a person.
Because there's no blueprint for life. No one has THE answer, we all just have our best guess at figuring out what the question was.
To paraphrase a great philosopher:
Carry on my wayward pal; there'll be peace when you are done (at least until the next transition)
You should listen to Transitions Vol. 1 here
Track Listing
I Do Not Want This – Nine Inch Nails
Ashes to Ashes – 2017 Remaster – David Bowie
EYE TO EYE – While She Sleeps
Comfortably Numb – Pink Floyd
Zeit – Rammstein
Time – Morosity
Monomyth – Animals As Leaders
Childhood's End? – 2017 Remaster – Marillion
Hunting The Night – Neon Boulevard
Crockett's Theme – Jan Hammer
Schwarzenegger – Quixotic
Go – The Chemical Brothers
The Longest Road – deadmau5 Remix Edit – Morgan Page
Kill Your Television – Ned's Atomic Dustbin
Wash Off – Foals
Don't Lose Sight – Lawrence
Feel Alright – Poolside
Everything Has Changed – Best Coast
Sounds Like Balloons – Biffy Clyro
I'm Gonna Be (500 Miles) – The Proclaimers
Chelsea Dagger – The Fratellis
Nailed It – Infinite Pizza
Playlist Image by Marek Piwnicki on Unsplash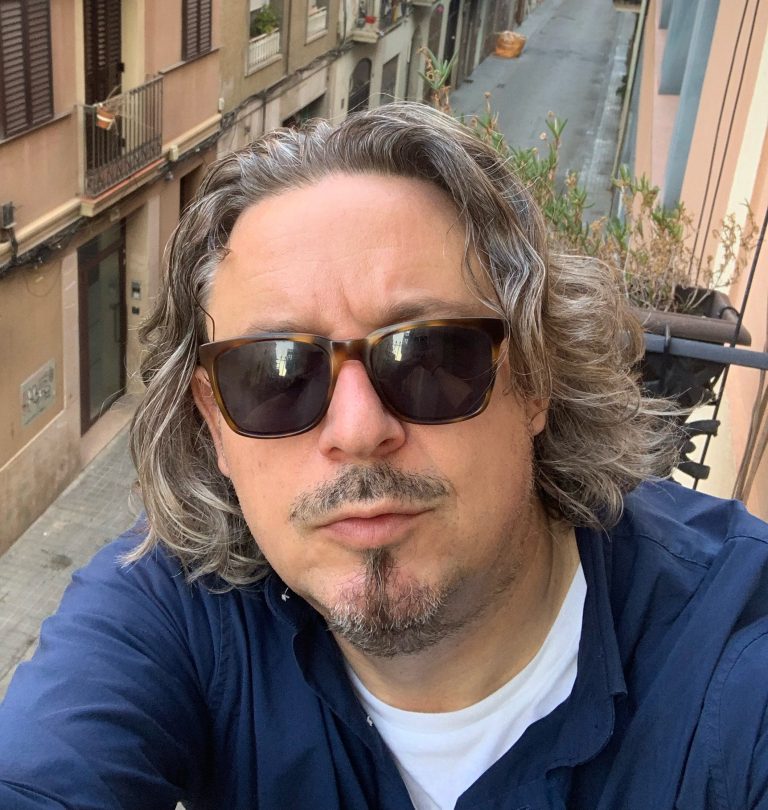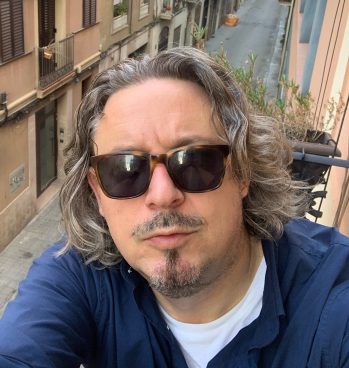 Mastodon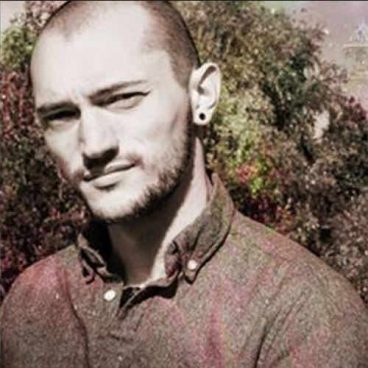 Hi my name is Matt, but my friends call me Matt. I'm on the wrong side of 29 (damn I hate it every time I have to update that number), definitely feeling my age, but never felt happier and more content than I do at this point in my life. I've been through some rocky patches (who hasn't) and lived to tell the tale, and boy do I gots some stories. When I'm not giving opinions absolutely nobody asked for, I'm doing a worldbuilding with my passion project,
vivaellipsis
. If you like offbeat nonsense delivered through immersive escapism, then go and get involved. Or don't, I'm not telling you what to do. I'm not yer boss. I'm a simple man with simple interests. I like Yorkshire tea, the sound of rain on the window, and a bloody good story.