About this playlist
Waiting – IHF
Starting this playlist off was quite the step to take. We had no idea what direction we were going in with it, so I decided to play it safe and go with a track that could have worked on both Escape Reality or Essay Writing. A smart move, no? Little did I know just how much this list would evolve and mutate
One thing I did know though was that each transition would have to work on a 12s crossfade. I know it says 5, but I always work to 12 seconds and this time was no different!
I'm Only Sleeping – The Beatles
When we started the list there was no preset theme or framing – we were going to bounce from track to track and see where it went – the only thing we agreed on was a 5 second crossfade. IHF's Waiting was released this year, in 2021, and immediately set the tone for a razor sharp up to date playlist with the latest trends and technologies. Hah! I've heard that reverse vocal effect before – maybe not on the vocal patch but certainly on a guitar – check The Beatles 1966 album Revolver and I'm Only Sleeping where the world got to hear such an effect for the first time – cutting edge technology indeed! Oh – and the transition into the track was pretty sweet too.
Acid Turkish Bath – Kasbian
Revolver was clearly such a huge inspiration to Kasabian, especially on West Ryder and Velociraptor!, so I knew the minute I saw Andrew had added what track three was going to be. Given recent changes to Kasabian's line up I had to be careful to go with a Serge track, but I reckon this one did the job wonderfully. But where would we go from here…?
Steady – The Staves
Oh My God – that Kasabian track – what an Opera! Coming beautifully out George Harrison's reversed guitars into more guitars and an Eastern tinged string section and then the entire journey across different grooves, different sections – the track's almost a playlist in itself. There were a billion ways to go but I found myself focused on the outro and what would fit beautifully onto that plucked guitar and haunting female vocal – aaah yes – The Staves
Glass & Stone – Tor
The outro to Steady had me stumped for about a day. But there was this tiny motif flickering in the background of the track that caught my ear and the minute it did I was like 'it's gotta be Tor!' I had a spell in July of listening almost exclusively to Tor because the minute you hear his music, you get just a wee bit addicted to it. The way Glass & Stone melts out of Steady is perhaps one of my finest moments as a curator; G&S isn't a particularly hard track to fade into another given how the reverse cymbal rise gives you lots of space for pairing, but to make the connection to Steady did take quite a bit of creative thinking, so pats on the back to Matty. It's also one of many of Tor's tracks that remind me of the Witcher, exploring the ravaged battlegrounds of Velen, and I'm always happy to sip from that particular cup of nostalgia. Now, for a round of gwent…
Bad Girls – M.I.A
Straight off the bat I'm hearing the same Eastern feel to the Tor track – it's as if Matt had spent the last few months touring Northern Africa and the Middle East – which initially had me reaching for a Peter Gabriel soundtrack but I wanted to keep the energy up – I'd always loved the video for Bad Girls and the transition around the bells was perfect.
±ªþ³§ (feat. Yonaka) – Bring Me the Horizon
I gotta agree with Andrew about the way Glass & Stone fades into Bad Girls, it's virtually seamless. Given that synchronicity, at first the BMTH/YONAKA track might seem like a bit of a cop-out — it literally starts with a shaker, you could drape that over anything. But when you give it a listen, there are plenty of similarities with the previous track that makes them perfect list mates. ±ªþ³§ (which says 'tapes', if you can just about make out if you squint (or google it)) has a progressive energy that spins through all kinds of ideas, and I knew I was either setting Andrew up for a head scratcher, or he'd get it right away. There would be no in between.
Tessellate – Alt J
So now I'm beginning to feel what this playlist is about – Transitions – the idea that you can take a listener to a completely different space – as long as the transition makes sense. I knew of Matt's deep affection for Bring Me The Horizon (link to album review!) – this was another epic piece coming in at over 7 minutes – but it was the beat that kept nagging at me (aha! So it was the head scratcher then — Matt) – the intricate percussion – add to that the vocal "And I try my best to stick around, but when you're broken like me.." – there was something kinda brutal in how Tesselate's opening chords quietly but effectively drowned them out and took us in a different direction
Himalayan – il:lo Remix – Emancipator, il:lo
I didn't even have to think about this next transition — I heard Himalayan in that outro virtually instantly. The obvious play might have been to go with the Emanc original, given that it matches the Alt-J track a little more in terms of feel and groove, but I've been addicted to the il:lo remix since I first heard it. Il:lo make some of the most colourful tracks in electronic music, it's always such a joy to see them crop up on me release radar. Listen to this and try not to dance. I guarantee you you cannot.
aphelion – vivaellipsis; bayard brasko
Hah! I remember listening to the Emancipator track (urm, I think you mean il:lo PAL — Matt) on earbuds out walking – and not having looked at the artist or the track title, I quickly knew exactly what to put next – vivaellipsis' Himalaya – I literally laughed when I saw the name of the track – and then nearly cried when I realized that Himalaya was being remastered so wasn't available for the list. No worries – vivaellipsis has a particular groove and the way the Emancipator track faded to nothing I wanted something that would gently bring you back and then bring the energy back up – hello aphelion!
Perfect – CloZee
I gotta be honest, this one actually was a cop out — the minute I saw Andrew had gone with aphelion I knew what was coming after. This is largely due to the fact I'd already made this particular pairing on Escape Reality, so I knew they were going to play nicely together right away.
Só sei dançar com você – Tulipa Ruiz, Zé Pi
Had never heard of CloZee but I'm loving the vocal positioning and the lush feel of the strings – it feels right at home with the last few tracks – time to change the groove – the outro with it's stereo spanning synths and breathy loops was set up beautifully to introduce a shift – guitar in one ear – vocal slap back in the center – the rest of the instruments falling around you – what a groove!
Shinrin-Yoku – Enter Shikari
In the spirit of curveballs, I felt like I had to sling one of my own. I realised I'd been defaulting to my bread and butter, but there was space with this list to explore a much broader palette. My default 'let's shake things up then' artist is always Enter Shikari, because they embody the very spirit of sonic diversity. They can go from crushingly, violently heavy to softer than a mouse in slippers in a heartbeat, so there's always something from the repertoire. In the end I went with Shinrin-Yoku, mainly because it sounds like a garden. You know what I mean don't you. This is one of the coolest transitions on the list, the way the leaf rustle comes in from Shinrin-Yoku as the vocals melt out of Só sei dançar com você, I actually find it quite hard to tell where one starts and the other ends. And then the way it twists into Phobia in this grinding, cacophonous gnarl of sound that's punctuated beautifully with the 808 kick? It's brilliant
Phobia – Wuh Oh Remix – Nothing But Thieves, Wuh Oh
Damn I'm in love with the Enter Shikari track – I remember listening to it on repeat for a day – the authenticity of the lyric and the clear and compelling hooks – had me almost going down a Kate Tempest but the energy wasn't right – how do you follow that huge ending: "We are dust on the stained glass windows, trying to comprehend the cathedral" with crashing guitars and drums? A drum machine – that's how! But of course one that changes course pretty quickly…
Looking For Tracy Tzu – Carpenter Brut
I don't know what it was about Phobia but it had me thinking it would be followed by Carpenter Brut even before I'd finished listening to it. The outro to Phobia has this real dystopian city feel to it, and it blends perfectly with the rolling arp at the start of Looking For Tracy Tzu. I guess it's hard to think dystopian and not also think of Carpenter, and what better track to go exploring a cyberpunk nightmare than the soaring darkness that is Looking For Tract Tzu?
The Underdog – Spoon
Oh man – it took me days to find the next track after the Carpenter Brut track – here's what I finally write to Matt when I go it:
"Finally – that Carpenter Brut track was doing my head in – obvs I loved it but I had three spearate tracks it was triggering in my head – the synth hook was reminiscent of so many tracks – I spent two days hunting and couldn't find them – finally I went down a rabbit hole driven by the electronic aspect of the track through LCD Soundsystem and somehow ended up on Spoon and remembered their album Ga Ga Ga Ga Ga album – which I loved – and remembered the intro – and now… everything is groovy"
Slow Hands – Interpol
Alright, I got thrown for a loop here — that intro was hard to roll out of. But after listening to that tremolo outro a good few times, the intro to Slow Hands just started to play in my head. I threw it and voila! They played together perfectly. Something about the way the drums from The Underdog tumble out, this perfectly imperfect overlay to the straight arrow percussion of Slow Hand, just felt very special.
It's The End of the World As We Know It – R.E.M.
I spent a morning playing with different tracks from The Killers and none of them seemed to work – it's the slight opening on the high hat and the underlying energy of the outro with its abrupt ending that was proving challenging. I knew that I wanted to keep the energy up and was thinking of a snare driven opening – The Clash's Tommy Gun almost made it but the cross fade blew out the opening guitars – so R.E.M. it was
Carnivorous – Band of Skulls
Oh man, I'm so glad you didn't throw Tommy Gun at me — flashbacks to 2006 in a practice room when our manager at the time wanted us to be a Clash covers band. I couldn't get the rapid fire fill right at the start and it was STRESS. And don't get me started on Police and Thieves… Anyway! Another tricky one to line up on a 12s fade, but the organs at the start of Carnivorous had this darkness that actually felt like the beginning of the end of the world. So, more of a conceptual transition than a sonic one, but we never said the transitions were sonic did so keep your twitter comments to yerself 😉 Carnivorous is a piledriver of a song and I tend to add a Band of Skulls song to most collab playlists so indeed Andrew, I do know the feeling 😀
Temptation – New Order
You know that feeling when you're making a playlist with someone else and they add a track from one of your favorite bands? I do – thank you Matt – I love Band of Skulls and they're scattered across loads of my playlists – the tricky thing here again is the abrupt ending of Carnivorous with the full 5 seconds of silence that kills the crossfade – so I was looking for a fade in Intro – Blue Monday was a bit in your face so Temptation it was.
Lost In Yesterday – Tame Impala
Y'know it's weird but the inspiration for this transition came from this image I had in my head of Temptation being played at like a prom or a wedding disco, and if you've seen the video for Lost In Yesterday you'll see why I made this connection. If you haven't, it's here:
Mute it and play Temptation over the top. Tell me it doesn't work.
Higher Ground – Stevie Wonder
(You know, it's so weird — I was thinking the day before you added this just how much Lost In Yesterday reminded me of Stevie. It's that guitar lick, it really reminds me 'Isn't She Lovely', but Higher Ground works equally! – Matt)
Having gone through weeks of agony, wrestling with intros and outros, it was lovely to arrive at the end of the list and know exactly what the last track was going to be. Kevin Parker's funky bass line and underlying groove seem to be paying tribute to Stevie's Clav playing and so – hang on – just checking the transition – perfect!!!
You should listen to Transitions Vol. 2 here
Playlist image by Vino Li on Unsplash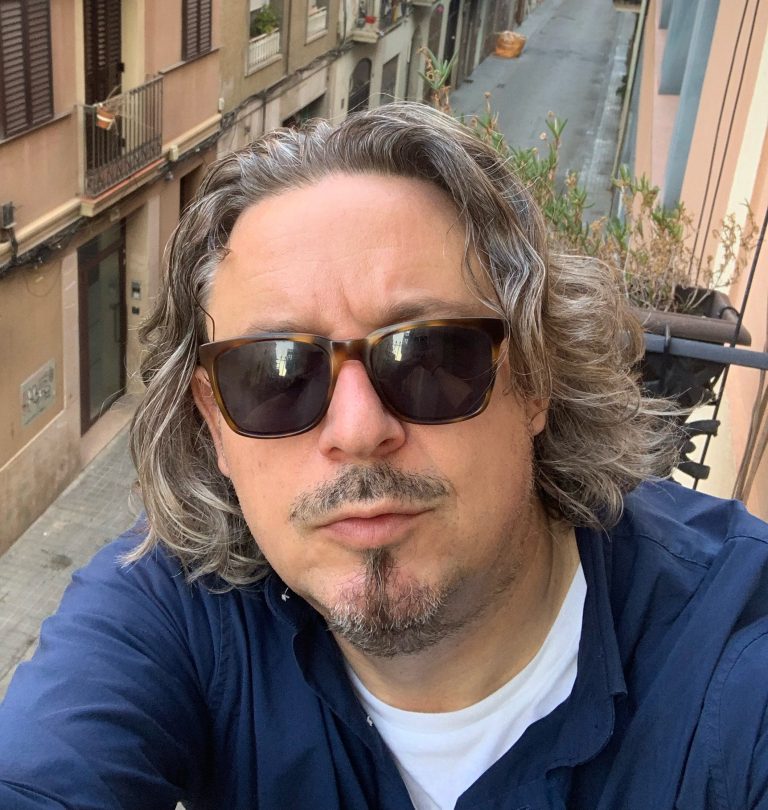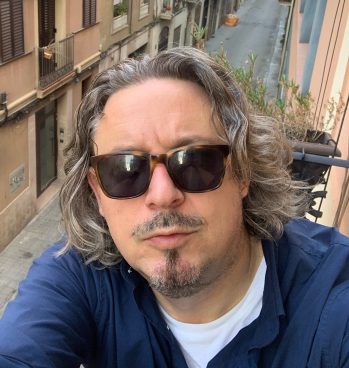 Mastodon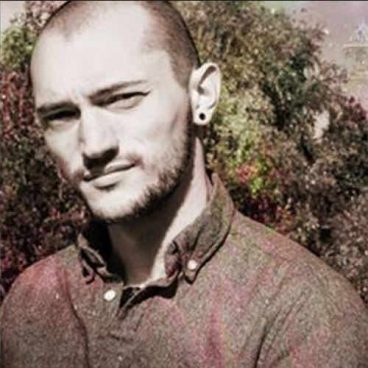 Hi my name is Matt, but my friends call me Matt. I'm on the wrong side of 29 (damn I hate it every time I have to update that number), definitely feeling my age, but never felt happier and more content than I do at this point in my life. I've been through some rocky patches (who hasn't) and lived to tell the tale, and boy do I gots some stories. When I'm not giving opinions absolutely nobody asked for, I'm doing a worldbuilding with my passion project,
vivaellipsis
. If you like offbeat nonsense delivered through immersive escapism, then go and get involved. Or don't, I'm not telling you what to do. I'm not yer boss. I'm a simple man with simple interests. I like Yorkshire tea, the sound of rain on the window, and a bloody good story.