Chris writes:
Before mobile phones, internet and speed dating – there was a space in time called The 80's .The Rubik's Cube, Atari and bad fashion were all the rage – but fuck life was simple! I recall watching Countdown hosted by Molly Meldrum in about 81′ back to back with The Muppets – it was a Saturday night ritual LOL. Music at the time was new and exciting – and probably when I began to shape my own musical preferences.
My peers' older siblings also played a huge role in my discovery – steering me away from the radio plays and top 10 culture.
Commercial music was moving away from the rock and punk scene – and new wave, synth and electronica was taking the world by storm. Disco had also fallen from grace years before making way for a decade of new experimental genres and subgenres – which made the 80's such an influential decade in music.
This list is made up with some of the most iconic artists of the decade – their bsides – and some unforgettable tracks of an era.
Andrew writes:
It's taken me a long time to appreciate the eighties and I'm super grateful for Chris for the opportunity to go back and revisit the music because – well, I'm a piano player, and the eighties was not a good decade for piano players. And sure – there was plenty of piano driven music (hello Elton, Billy and Joe) but the 80's was about technology and when it came to piano that meant keyboards. And I just didn't get it – I didn't get the synthesizers; I didn't get the tech – I didn't get the tones and desire to code.
And yeah – there are classic sounds from Vangelis' Blade Runner to Van Halen's Jump but for me personally – I just didn't like the sounds of most of the synths – and of course – 'cos it was new – everyone was using them and it all just seemed so lame.
Add to that – c'mon – it was the 80's! A decade of flash, of excess, of drugs that took you up not down (well – in the short term!) – it was the time of big hair – and not just on women in the South – but on dudes on the Sunset Strip. Metal bands wore makeup and looked ridiculous – at least to me – of course what did I know – I was a geeky teenager in England – they didn't care how crazy they looked – it was working for them and I'd find out later that long hair (if not necessarily big) is a definite asset when it comes to playing in a rock band.
But it all felt so fake to me – like some big confection, whipped up out of nothing – it was pop in the most popular transient ephemeral use of the word. I knew it was all gonna change and it just didn't seem real – it didn't seem worth investing in and so I had a mental neg against 80's music – which is of course kinda lame of me – 'cos there's never a time when new music isn't being made.
So – thank you Chris for pointing me in this direction – as I now dismantle my distaste for the decade, stop being an elitist prick and start listening – oh hell yeah – there's some awesomeness in here. 
Enjoy!
Playlist image by Camila Damásio on Unsplash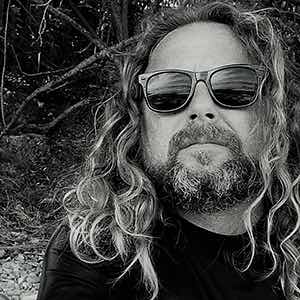 Drawn to music from an early age, Chris' first album was The Beach Boys - Good Vibrations, a record he'd spent weeks saving up his pocket money for. Now after many years of second hand vinyl markets and countless concerts and festivals, Chris a painter and decorator by day, continues to chase the dragon for that next cool music discovery. Raised in Brisbane and now operating out of Noosa on Australia's sunshine coast, you can learn more about Chris at
https://www.noosadecorating.com/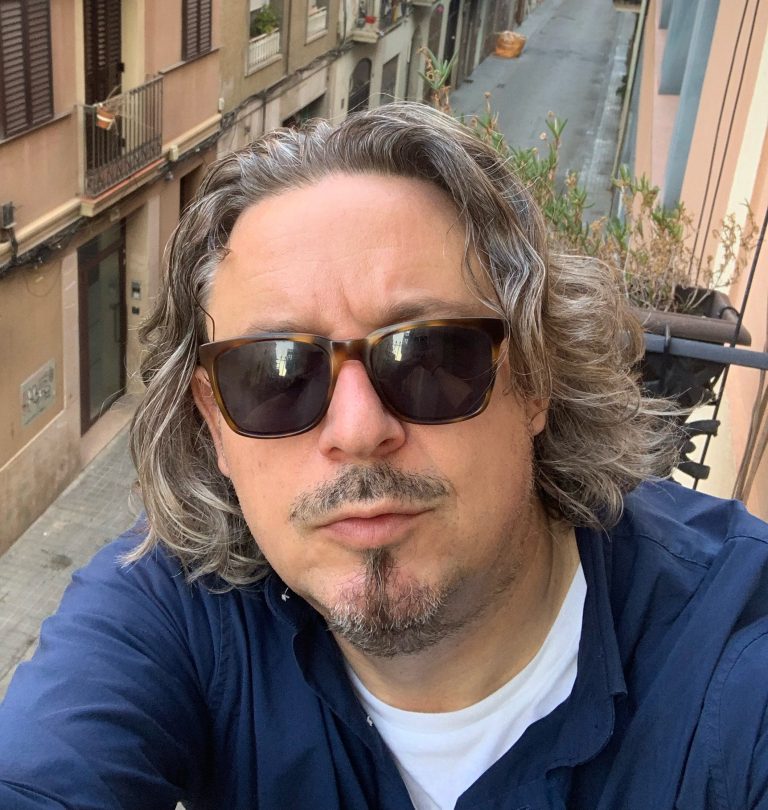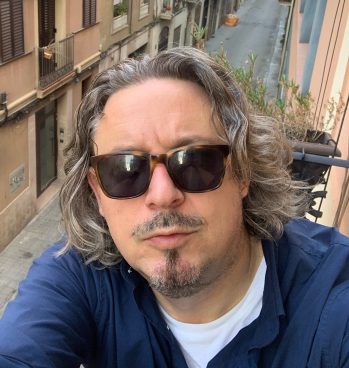 Mastodon