About this Playlist
The latest tunes sent straight to the hoof's stables (well e-mail) to feed his healthy appetite of tasty top quality music, sent from the artists themselves, DJ's, producers, managers, record labels and publicists.
The best in soul, disco, soulful pop, funk, soul-jazz, the music might be nu, retro, indie, classic sounding or experimental, it's just got to be soulful.
The song is taken out for a run on the gallops to test it's endurance, with only the most hoof shaking sounds making it onto the playlist.
The Latest Hoof Shaking Tunes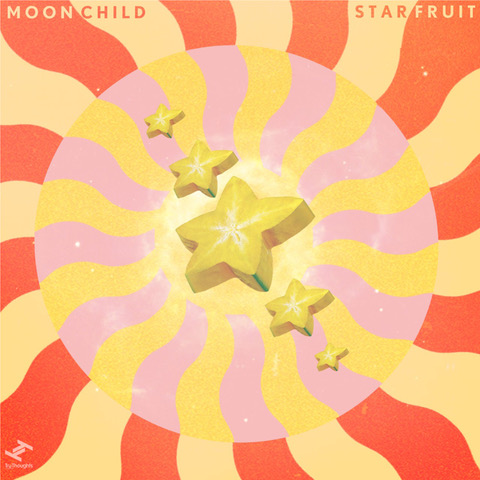 Moonchild are a LA-based multi-instrumentalists Amber Navran, Max Bryk, and Andris Mattson. In the short space of three years, Moonchild have released two acclaimed albums, and collaborated or played live with many notable names in the soul-jazz scene including Stevie Wonder, Jill Scott, India.Arie, Leela James, The Internet, Kamasi Washington and more.
'Starfruit' is the bands fifth album, the result of ten years spent working and growing together, 'Starfruit' showcases the respect, musical understanding, and love the trio have, both for each other and for the noteworthy list of collaborators featured on the album. Bringing a host of beautiful melodies and personal lyrics, 'Starfruit' beholds offerings from Lalah Hathaway, Alex Isley, Rapsody, Ill Camille, Mumu Fresh, Chantae Cann, Josh Johnson and featured on the Hoof's playlist here Tank and The Bangas. "This is our 5th album, which felt like a big milestone to us. They all added their magic touch to the songs and really brought the music to a new and special place," Amber muses.
Alongside the LP's extensive list of featured artists, the release sees Moonchild experimenting with new synths and sounds. While still rooted in their trademark tones, these textures and sound palettes elevate 'Starfruit' to new and impressive Moonchild musical territory. "Max has this arpeggiator synth patch that makes me so happy every time I hear it, Amber incorporated this super cool octave pedal patch on her vocals and I made a keyboard patch I'm obsessed with," Andris remarks.
Their first release featuring collaborations, Moonchild take the opportunity on 'Starfruit' to work with a number of acclaimed Black female musicians. "I was so overjoyed that they were down and I'm obsessed with everything they did!" Amber enthuses. "All too often Black women don't get the recognition and credit they deserve for their incredible talent and contributions to the music industry, and in every industry, scene and space. Each one of these women has been a huge inspiration to us and we were so honored to get the opportunity to make music with them". Each providing their own 'goosebump' moment to 'Starfruit', the eclectic mix of vocals and lyrics set to the backdrop of Moonchild's musical synergy and understanding makes for something spellbinding. "My favorite moments are always evolving," Andris adds. "Beat drops, verses, bridges, outros, breakdowns, clarinets… every song on the album has moments that still give me chills".*
From the latest series of reworkings of tracks taken from Brooklyn-based multi-instrumentalist, composer, arranger and producer Sly5thAve's critically acclaimed album 'What It Is'. On "C-Side", Denitia entices the listener with a tale based around the battle for human connection in the age of technology; "she has always been one of my favourite songwriters" Sly5thAve muses. 22-year-old Birmingham-born multi-instrumentalist/producer and Tru Thoughts labelmate Hemai creates a sonic fusion of Jazz and sleek synths around the vocal offerings of the original track.
The remix follows the release of Hemai's debut album 'Strange Beauty' "It instantly stood out to me as a stand-alone track", Louis Hemus AKA Hemai enthuses. "Sly's already magical production with Denitia's smooth but powerful vocal… It was so much fun to rework".
Sly5thAve is the project of multi-instrumentalist, composer, arranger and producer Sylvester Uzoma Onyejiaka II, whose sophisticated compositions are shaped by his faith in hip hop, and deep understanding of soul and jazz. Sly5thAve's projects and accomplishments over the last few years include; the inception of the first orchestral concert dedicated to Dr Dre, playing saxophone with Prince, leading the ClubCassa Chamber Orchestra, and his revered co-reworking of Herbie Hancock's classic 'Headhunters LP' which was debuted on Tru Thoughts in 2015.
Lady Wray – Through It All
Lady Wray releases another instant classic from her forthcoming Piece Of Me album with the in-your-face, head-nodding, show-stopping, 'Through It All.' A tune that rips out of the speaker from the first crack of the snare followed by Nicole's pitched up and infectious chorus. The tried-and-true chemistry of Lady Wray and producer Leon Michels is on full display here as they push the envelope of current R&B and Soul, setting them apart from their peers. Nicole sings a song about dedication through the ups and downs on a track that has so much energy it is sure to move crowds around the globe.

Gizelle Smith – Better Remember (They're Controlling You)
Gizelle Smith returns with a dramatic double A-side that fulfils two huge artistic objectives: to document and express the emotion and events of society from whence it came, whilst pushing musical boundaries.
It is the second single from her upcoming album 'Revealing', due for release in May. But without change, there is no progression, and being stagnant has never been an option for Gizelle Smith.
On her third album, 'Revealing', the singer has mostly abandoned the usual referencing of her own experiences and instead hits hard with powerfully observational narratives. The music too, has evolved from the customary funk/soul instrumentation and reveals to her listeners, new depth and sonic complexities.
This departure from emotional musings is a common thread that ties the tracks on 'Revealing' together, born from the sudden numbness that overcame Smith after learning about the death of her father during one of her recording sessions. She admits it made for a very different album to the one she had initially had plans for as she embraced a new-found creative vernacular, born from her loss. In her own words "I had an album worth of songs, which I could no longer access from an emotional point of view, so they had to be rewritten".
'Better Remember' and 'Miss World' open an aggressive socio-cultural dialogue, inviting the listener to evaluate their stance on global and societal issues, and are wrapped in two very strong, yet widely differing soundscapes. Part serious, part tongue-in-cheek, 'Miss World' is a stormy, dramatic, theatrical opus, whilst 'Better Remember' features electronic sparseness with house-style drops.
Both are narrated from the point of view of our beloved planet Earth, to which Gizelle states "these are topics which, regardless of whether you agree with them or not, are currently some of the most topical talking points.
They're important discussions for our future, fun to deliberate and easy to venture deep into, as they invoke a lot of passion. But it's important for the listener to know I personally am not finger pointing or shaming: the Earth rightly does that job and the Earth will always win the argument. Over the years, I feel like my lyrics especially have become more meaningful and they are particularly important on this album".
And so she presents them, utilizing a range of vocal colours which are testament to Gizelle Smith's ever-expanding creative pallette and proving she is a true artist. So brace yourselves: unavoidably thorny questions aplenty!*
Joseph Malik ft Niki King – Claro
Joseph Malik's Diverse Part 3 is the final instalment of a critically acclaimed trilogy he began in 2002. But this boldly uncompromising and musically accomplished album is also about the state of the world in 2021. The artist did not use any filters.
An emotional honesty lies at the centre of this deeply affecting audio-diary that references milestones in black music on both sides of the Atlantic, from Marvin Gaye's What's Going On to Massive Attack's Unfinished Sympathy to Young Disciple's Road To Freedom. As is the case with these landmarks, Diverse Part 3, is unflinchingly personal and was born against the backdrop of the Black Lives Matter protests that took place in Edinburgh, where Malik has lived since the early '90s.
"It's a document of our times," explains Joseph. "All I was really doing was looking at our times and saying this is happening right here and right now! I was writing down what was happening around me, and saying this is what I'm feeling."
"In these troubled times, my fave Scottish voice called Joseph Malik wrote and sang an emotional unique masterpiece from start to finish with a clear message. The production is great, and he covers the full range of my preferred styles, being it Jazz, Soul or Funk. I really missed such authentic, original music in a long while. Well-done brother!" Rainer Truby
"Such a relevant record, the album carries a poignant message to a generation waiting to hear words, voices and music from artist like Joseph. Opening with "Cry When I'm On My Own" sets the listener up to drop their guard. Drop your guard and be prepared to go on this journey. A sonically dope recording and spot on production allows Joseph's vocals to sail and weave through the textures. I hear Curtis, Al Green, Sly and Smokey but most of all I hear Joseph and how his life story makes this record so unique.
The album sounds like Joseph has put his cards on the table, invited us into his world and shared his life experiences with us. Destined to be a classic." Marc Mac (4hero)
If diversity is a central story of Britain today, then 'Diverse Part 3' is the brave, uplifting soundtrack to accompany that story.*
Every track is strong and the story's are woven together with great care on the album, as a concept and for each tracks individual quality the LP deserves a listen from start to finish, the Hoof has shared two tracks on his playlists 'Claro' ft Niki King above and 'Battle Cry' ft Kameelah Waheed and Antoine Green on his hip hop playlist.
Joe Ventura ft Sulene Fleming – Shame (Doug Gomez Remix)
'Shame' is the most old skool yet from Mr old skool himself Joe Ventura. It's sounds like it's been transported from the dancefloor circa 1993 straight into the future with a bang in typical JV style. Brand New Heavies queen and certified UK soul sister Sulene Fleming joins forces with Joe once again and comes correct with a sublime vocal performance to match. Anthem Alert!
NYC's Doug Gomez supplies two sublime flips of Joe Ventura's summer anthem 'Shame' featuring Brand New Heavies Sulene Fleming. Doug comes correct with his signature a mix of organic, soulful and afro latin rhythms and brings 2 new classic reworks to the table. More summer goodness from the BIG Speaker Music camp!
Eye of the High – Eye of the Sun
Eye of the Sun" / "Elevate" is the debut double-A-side release from Eye of the High an international collective of sought after musicians who make up the house band of the newly formed all-things-funky label, Higher Grade.
A melodic fusion of soul, funk & jazz that is evocative of an era when quality meant something and was derived as much from the character of the musicians, as their musicianship. And when funk was a by-product of passion, experience and a need to feel good.
Eye of the High displays clear influences from R&B to Disco to Jazz hermetically sealed in a contemporary, stylistically-identifiable individual wrapper. Simply put…It's music for music lovers.
Assembled and produced by Femi Williams, international DJ, producer, radio presenter club night promoter, but best known as member of 90s iconic Talkin' Loud band Young Disciples (whose credits include Loose Ends, Des'ree, Mary J Blige and Cool World Ensemble, with I.G. Culture); and award winning producer & musician Glen Scott (whose credits include Craig David, Beverley Knight, Mary J Blige and Luis Fonsi), you can rely on the band to take you on a journey of heart-warming musical discoveries.
Stream the sublime 'Eye of the Sun' on Music to Shake a Hoof playlist and the Latin rhythms of 'Elevate' on another one of the Hoof's playlists dedicated to Jazz, Funk and Leftfield Dance music here, instrumentals now available on new EP on bandcamp (link below)
The Nextmen ft Eva Lazarus – Afterglow Dub
Long time exponents of bridging the gap between hip-hop, soul and dub, The Nextmen get summertime underway with two reggae rubs expertly crafting the essential elements of horns, bass, sirens, soundsystem vibes and all the necessaries to get your carnival float motoring.
Reunited with Eva Lazarus, who contributed vocals on the 'Pound for Pound' album where The Nextmen went head to head with Gentlemen's Dub Club, the keys-heavy 'Afterglow Dub' (featured on the Hoof's playlist) mellows out the dance, a sweet soul flip of Wilkinson's 2013 drum & bass runner with Becky Hill – originally co-produced by The Nextmen's Brad Baloo. 'Rudegyal' turns on the burners as a fresh take on the 'Pound for Pound' cut 'Rudeboy', witnessing the fitness of Lazarus, who in a kind of answer record/remix style, "got the hot sauce spitting from my sick tongue".
As The Nextmen Brad Baloo and Dom Search's long career has produced numerous high calibre style and sound clashes. The Nextmen have remixed London Posse, Public Enemy, Blackalicious, Morcheeba and Groove Armada, collaborated with Plan B, Ms Dynamite, Alice Russell, Ty, Fat Freddy's Drop and honorary Nextman Dynamite MC, and toured the globe as festival favourites, curating exclusive sets for everything from MTV to Cannes.
Ghetto Priest – Hercules (North Street West 'HOLYVOODOU' vocal remix)
The Hoof loves a bit of rare groove and none better than Aaron Neville's iconic 1973 classic Hercules this version recorded at 'The House of IMIZWA' studios, reggae artist and Asian Dub Foundation frontman Ghetto Priest teams up with Carlton 'Bubbler' Ogilvie to produce and unleash his fresh reggae take on one of the staples of any serious record collector.
Mr Ogilvie on keyboards, Ital Horns on brass duties Greg Blackman on backing vocals and Crucial Tony on guitar, Ghetto's beautifully executed, deft vocals ride over a rock solid riddim – the original version taken from Ghetto's forthcoming Big People Music LP.
You'll hear this blasting out of low rider windows rolled down in the summer heat and radios across the globe in 2021 and beyond.
Ashley Beedle and Darren Morris take the North Street West 'HOLYVOODOU' remix on a musical detour through hidden Louisiana backwaters to visit a 'vaudou' priestess to collect some gris gris and onward to New Orleans to meet Doctor John at the Mardi Gras.
Leaning heavily towards the Meters school of phrasing, the North Street West version is infused with layers of eloquent keyboards, righteous handclapping, chicken bones and a generous helping of Bayou Funk, making a connection to the Aaron Neville original.
Reflex Revisions / Instant Funk – I Got My Mind Made Up
It's been a great year so far for the Reflex revisions with two classic tracks from Instant Funk – I Got My Mind Made Up and Double Exposure – My Love Is Free, finally getting an official release on the legendary label Salsoul and his funky take on a 'Mandrill' track from their last album 'Back in Town' Apes Back in Town – Funky Monkey Dub', released back in March on Mousse T's label Peppermint Records…
Over the last few years, French native and London based Nicolas Laugier, better known as the Reflex has caught the attention of a who's who of the music industry from Nile Rodgers, Giorgio Moroder, Bootsy Collins and most notable of late Noel Gallagher which led to his remixes of a number of tracks from the High Flying Birds, Black Star Dancing was and still is featured on the Shake a Hoof playlist.
Supported and respect from tastemakers such as Gilles Peterson and Bill Brewster, DJs from right across the dance music spectrum from DJ Harvey to Jazzy Jeff and no doubt his own personal musical inspirations in producers like François K, Patrick Adams, and Jimmy Jam, no wonder he is on Barack Obama's iPod or received the ultimate thumbs up from the legendary 'Thriller' and 'Rock With You' songwriter Rod Temperton before his passing.
So what is a Reflex Revision, well as the man says himself, "it's more than an edit", it's not a remix its a full reconstruction using the original stems or multi-track elements of a song, building it from the bottom up, adding limited or no extra elements to create a new vision for each song.
His personal story is one of determination, drive and ambition. Hailing from a humble working-class background and after many years of hardship, Nicolas gambled all his little savings on a professional music career nine years ago at the age of 36, with no plan B, who needs one when plan A is filled with such vision.
With 50+ official remixes, the most played remixer on BBC6 Music courtesy of long time supporter Craig Charles, which is I think where I first heard his version of MJ's Thriller over six years ago and have been a fan ever since.
So was pretty excited when I discovered the latest release in my submit hub inbox last week, I always share the latest releases of my favourite artists every week on the grooves and beats playlists and get great joy from that but something else when your blog is chosen to feature them same artists.
Why not check out the Revisions on the Youtube channel below, in my view every song is great, some are pure brilliance and a select few will become if not already dance music classics, I'm not saying which ones they are, make your own mind up, from the revisons of legendary artists like Queen, The Clash, David Bowie, Talking Heads, Marvin Gaye, James Brown, to Salsoul classics, like those featured on my Spotify playlist from Instant Funk and Double Exposure.
Over on Bandcamp popular features such as the Million sellers packages, bundles of downloadable classic reflex action from the likes of 'Idris Muhammad and Lou Rawls, now on edition 7.
His 'Mastertapes' mix series is broadcast monthly on Rinse FM and number 7 is now available with original revisons of none other than Barry Manilow, The Jacksons, Fat Larrys Band, Heatwave and 'My Love is Free by Double Exposure, go to the link below to purchase all on bandcamp.
Yuksek ft Confidence Man – Gorgeous (Extended Disco Mix)
Popular French DJ, Yuksek delivers with the hip "Gorgeous". This cool funky forward-thinking disco track captivates with the catchy hook and hypnotic vocals of Australian band, Confidence Man
Yuksek (Pierre-Alexandre Busson) is a composer and producer who emerged from the French electronic scene, early in the 2000s, 'Away from the Sea' (2009) and 'Living on the Edge of Time' (2011). laid the foundations of a sound that uncompromisingly combined pop, disco and electro. 2013, saw him set up his own label: Partyfine, 2017 saw the release of .third album 'Nous Horizon' with assorted guests like Greek singer Monika and Roman Rappak and a remix version followed with featuring fellow countryman Dimitri From Paris, Jacques Renault and many more.
A series of singles across 2018 and 2019 have led the way to his finest recording yet 'NOSSO RITMO' with tracks like 'Gorgeous' as featured here and G.F.Y with Queen Rose dropping some truth for the dancefloor creeps, of course a remix package followed, highlights for me the JKriv remix of 'The Only Reason' and the Kraak & Smaak remix of 'Rollercoaster', both versions of the album showcased Yuksek's love of Brazilian, disco, house and the deviant groove.
Young Pulse – Love Will Bring It (feat Natalie Nova) Opolopo remix
Parisian DJ, producer, mixing engineer and all-round crate junkie Young Pulse drops his first EP "Love Will Bring It", the result of his true dedication to the disco, boogie and classic house sound.
Known for his reworks of classic and underground disco/boogie tunes from the late 70's – early 80's, the 'Paris Edits Vol5' on G.A.M.M and self released 'The Disco Sound of Motown', successful remixes of his native french pop legends like Veronique Sanson, Françoise Hardy, Sheila.
Mixing Soul and Funk with his family record collection at the age of 15, led to a love of Hip Hop and eventually his own productions, going onto produce for US rappers which led to a project with Jazz pianist Marcus Johnson, mixing the electronic sounds and DJ skills with a full jazz band in recorded and live performances, it's this that led him to dig deeper into the sounds of the past, disco, soul and funk it's these influences and the background of that experience that has shaped the sound of his various edits and reworks over the years, but now it about time to release his own material !
The single "Love Will Bring It" is an original disco track involving the powerful South African singer Natalie Nova. "There's Never Been (No One Like You)" is a cover of the underground disco-boogie favorite, and the third track is a garage spin of the classic "Keep The Fire Burning" with the warm vocals of UK house singer Natasha Watts.
Love Will Bring It is an uplifting EP, crafted for today's dancefloors, produced with love, passion, admiration and respect for the beautiful era of dance music, featuring on shake a hoof is the remix from Swedish producer Opolopo.
Jack Tyson Charles – Love is Pain
Dripping in modern soul and paying homage to his funk forbearers, Jack Tyson Charles, son of actor and DJ Craig Charles, delivers his first self released single to date, 'Love Is Pain' taking its inspiration from late 70′ soul but with modern production qualities.
Produced by the inimitable Danny Kane, and with generous groove the bass wanders purposefully, whilst the pristine percussion provide a perfect backdrop to his beguiling lyrics. An instantly amiable heartbreak anthem, that is sure to get the party started.
Jack Tyson Charles is a hugely dynamic musical force, born and bred in the heart of London, he has been cultivating his brand of Epic Soul for the past few years..Collaborating with veteran producer & multi-instrumentalist Danny Kane, the pair have fine tuned Jack's music to bring realism to a fresh and unique blend of vintage sounds, infused with his influences and own inimitable style.No stranger to the stage, Jack has given explosive performances across the London Circuits along with a notable performance at Glastonbury Festival; armed with an impressive soul outfit, he's ready to release new music and get back out on the road.
Eric Boss – Bad Luck
DJ, producer, singer-songwriter, one-half of world-touring soul duo Myron & E (Stones Throw), founder of boogie outfit The Pendletons (Bastard Jazz) part of electro-funk duo Lucid Paradise, and an endless string of collabos.
Over 2 decades in the game means multi-faceted artist Eric Boss knows his way around music. Having been there, done that, gotten the t-shirt and watched the fat lady sing, it's finally time for E to take center stage and deliver his finest effort yet with solo record "A Modern Love", an effervescent collection of raw funk, sweet soul, west coast vibes and classic hip hop, produced by Björn Wagner and Steffen Wagner (The Mighty Mocambos / Bacao Rhythm & Steel Band).
"A Modern Love" has all the ingredients of a future classic:
High-profile guests? ✔ Blackalicious and Gizelle Smith
Dancefloor action? ✔
Something for lovers? ✔
Best known as one-half of soul duo Myron & E, Newark native Eric 'E' Cooke aka Eric Boss or E Da Boss is the definition of a multifaceted artist. It began with DJing and a love of hip-hop, which eventually turned into producing, and ultimately brought him to singing and songwriting both alongside Myron and on his own.
Eric got his first taste of music by playing records during family card games and fish frys. As a teen, he began collecting records of his own and DJing, hanging out at the Music Factory and Rock and Soul in New York City. After relocating to southwest Virginia, he graduated high school and began DJing parties, which allowed him to invest in an Ensoniq ASR-10 keyboard, two Technics turntables and an eight-track recorder. He later moved to San Francisco where he met Myron Glasper while on the road with the Bay Area's Blackalicious, and shortly after Eric released an independent record as a producer under the name E da Boss.
While touring in Finland for his solo project, Eric connected with producer Didier Selin of The Soul Investigators, whose work with singer Nicole Willis helped define them as one of Europe's foremost retro-soul bands. Back in the U.S., Eric recruited Myron as a singing and songwriting partner, and with the production of Didier behind them Myron & E was born. Together they released a string of successful 45 singles on The Investigators' label Timmion Records, went on to release their debut album "Broadway" on renowned label Stones Throw in 2013, collaborated on a 45 with Russian funk band The Soul Surfers on Ubiquity Records, and toured the world.
In the meantime Eric continued to spread the jam of his talent far and wide; he contributed vocals to a track for UK sensation The Gene Dudley Group's sophomore album on Wah Wah 45s, released material under the bandname Lucid Paradise alongside Ishtar , founded and is one half of electro-boogie duo The Pendletons, duetted with Gizelle Smith on two tracks from her solo album Ruthless Day on Jalapeno and, more recently, began a prolific collaboration with Bjoern Wagner of The Mighty Mocambos.
It is indeed with German heavyweight funk label Mocambo Records that Eric gave us the first taste of his solo effort, in the form of limited edition 45 single "The Turning Point feat. Ishtar", a dramatic slice of deep soul that came out in 2016. It was however with his second Mocambo 45 "Closer To The Spirit" from 2017 that E definitively dropped his one-letter moniker to became Eric Boss. It is fitting then that the sold-out single would become the first track on his debut solo album, "A Modern Love" and sure to confirm this artist is a force to be reckoned with.
Izo Fitzroy – Pushing Buttons
Today see's the release of the second album by Izo Fitzroy How The Mighty Fall working with producers such as the Mercury award nominated Colin Elliot (Richard Hawley, Jarvis Cocker, Paul Weller), the multi talented Shawn Lee (Young Gun Silver Fox) and the inimitable disco don – Dimitri From Paris.
Utilising this crack team of collaborators Izo really explores her beautiful compositions on a grander scale than ever before. Completing the wealth of talent on the new record are one of the finest soul brass sections in the business – The Haggis Horns as well as Izo's very own Soul Sanctuary Gospel Choir who add a touch of grandeur and extra power to these wonderful arrangements.
Raw, dynamic performances and honest song writing. That's what it's all about with the Jalapeno Records blues songstress – Izo FitzRoy. Uplifting harmonies delivered via her powerful lead vocal and jazz tinged keys work, set her apart from contemporaries and have won her play on BBC 6Music, BBC London, JazzFM, a FIP Selection award, the 'Heavy Rotation' feature on NPR in the US and strong support from the likes of Clash Magazine, Indie Shuffle, Mixmag, Eton Messy and La Belle Musique to name a few…
Her songs are built for performance, sincere and compelling lyrics delivered over tight and melodic grooves. She effortlessly transitions from the recorded versions to the live stage with her band's unique line-up. Shunning typical soul instrumental combinations to instead feature up to 9 gospel backing vocalists, this vocal arsenal provides the perfect foil of uplifting harmonies to her powerful lead vocal and jazz tinged keys work, making for truly special live shows. After years of directing gospel choirs her recording career took off in earnest after writing and recording the bulk of her debut album – 'Skyline' while she was living in New Orleans for the best part of a year.
Production duties came courtesy of industry heavyweight – Dr Rubberfunk This creative partnership flourished and quickly grew into a whole albums worth of material, producing a record that channelled her gutsy gospel style and colourful bluesy keys through vintage funk grooves.
After the success of her debut Izo was in demand and toured across Europe tirelessly, all the while writing her next record and lending her talents to others, including features on tracks by Kraak & Smaak, Smoove & Turrell, Flevans, and Dr Rubberfunk until the end of 2018 when disaster struck and she lost the ability to sing. The only option to save her career was surgery on her vocal chords which ruled her out of using her voice for 3 months followed by a long period of vocal rehabilitation. However by summer 2019 she was back with an even greater range and her collaboration with Dimitri from Paris and Cotonete – I Want Magic made her as big in the clubs as she was on the airwaves – dancefloor bible Mixmag making it their Tune of the Month.
2019 was also the year the music industry really stood up and took notice of her exploits as she was invited to several songwriter camps by BPI and was funded by the PRS who recognised her song writing potential.
The album also contains uptempo and downtempo songs, still dripping with soul and thoughtful lyrics, it's no wonder she is UK magazine Blues and Soul latest cover star, check out live version of 'Red Line' below.
Martha High & The Italian Royal Family – A Little Spark
A singer who has "soul" can be said to have sensitivity and heart and the ability to emotionally move the listener. This feeling cannot be created with gimmicks or special effects in a recording studio. Nor can it be taught, it is an inbuilt quality one is born with.
Martha's voice touches you right down to your "soul", she never takes any of the songs presented to her for granted, creating her own unique interpretation of each song on this new album 'Nothing's Going Wrong', backed by her band 'The Italian Royal Family'. This is her second album recorded for Blind Faith Records and produced by Luca Sapio.
The album mixes funky blues and roots combining lush horn arrangements, that evokes the golden era of the Italian movie soundtracks (inspired by Piero Piccioni, Ennio Morricone and Louic Bacalov), and best of all it is all recorded in Luca's studio in Rome, in analogue.
First single from the new album 'A Little Spark' is an uplifting song aimed at encouraging people to stick together in a climate of fear.
Martha's career started out as part of the James Brown Revue band, she was the longest staying member of any of his backing singers, and sung with The Godfather of Soul at some of his most prolific concerts.
She appears on his celebrated 1968 live performance of 'There Was a Time' and sings the unforgettable soprano note at the beginning of the 1974 US R'n'B 'The Payback' and his 1976 UK hit 'Body Heat' to names just a couple and remained by his side for over thirty years, singing at some of his most significant concerts.
She was with him and the JB's at the famous Boston Garden gig in 1968, the night after Martin Luther King's assassination, she was also right by his side when James flew through the dangerous Vietnam sky to entertain the US troops. Not to mention with The Godfather of Soul in Zaire, celebrating and performing at the legendary 'Rumble in The Jungle' event, attended by over 60,000 people.
Martha was a true friend of The Godfather of Soul, she even graduated to his personal hair stylist an immensely important job given to his most trusted confidant, but she was just too young and shy at the time to overtake the other soul divas and take centre stage.
Fast forward five decades Martha has certainly earnt her nickname of the "hardest working woman in show business" and has been gracing stages around the world, from playing intimate jazz clubs, to playing venues such as the Boston Garden to adoring audiences*
Maria Sanchez And The Soul Tune Allstars- Dynamite
Maria Sanchez, also known as Groovy MS, is from Riverside, CA and brings "That Soulful Love Type of Music" its a quality slice of uptempo, retro, sax driven crossover soul with a mix of her favorite genres: Oldies, Soul, and Funk.
Through her covers and opportunities taken, such as the "Now it's your turn" competition hosted by Big Crown Records, she was able to create a partnership with labels, like Stockholm based label Soul Tune Records to begin releasing her own original work.
Soul Tune Records was founded in 2018 by musician, producer and vinyl junkie Niclas Wretelid. Niclas started the label with a clear goal, to work with both new and established singers who have a voice that captures your soul.

The "House band" is called Soul Tune Allstars, a bunch of badass musicians!
After being discovered doing fantastic covers on Instagram, this is Maria´s first 45 single on her own! Uptempo, feel good Funky Soul music at its best! *
Polyrhythmics & Lucky Brown – I Believe In Love
Polyrhythmics had an active 2020 despite the pandemic. They released their fifth full-length studio album Man from the Future as well as its chilled-out, follow-up counterpart EP Fondue Party.
In 2016, the band joined forces with their good friend and well-known Seattle musician Lucky Brown to produce a 45 of a limited pressing of a new track called "I Believe in Love." While Polyrhytmics are known for their instrumental psychedelic funk and global rhythms, this track presented a whole new layer with Brown joining the band on vocals. Today, the track is released digitally for the first time.
American composer Joel Ricci joins forces with Polyrhythmics to deliver this timeless and universal message, "I Believe In Love", via Ricci's muse and alter-ego "Lucky Brown" and pressed to limited-edition hand-numbered 45RPM vinyl on his own independent Westsound label. Produced in tandem with studio mastermind (and featured bass player) Jason Gray, this single profoundly delivers an urgent message to the world, filtered through the überfunk sensibilities of friends and often recording brethren Polyrhythmics crew, and championed and spread with dignity and respect by the Color Red movement*
Casbah 73 – To Be Free
Last year Casbah 73 gave us a tribute the the heyday of 70's disco with the briliant 'Love Saves The Day' (it was by far my favourite track of the year) that quote referenced the legendary loft parties by David Mancuso, some say the birthplace of modern dance culture.
Continuing the theme with new release 'To Be Free' influences of the birthplace of disco, the philly soul sound, all strings, piano solos, funky bass and a sublime lead vocal from Angie Gooden.
On the second track 'Doing Our Own Thing' moving forward in time, only a bit mind, to the late 70's – early 80s UK jazz funk sound of Atmosfear and Light of the World with nine minutes of percussion led, horn filled pure joy.
Oli Stewart who is Casbah 73 has assembled a very talented bunch of musicians on both tracks recording live in the studio, all through the nineties, revered digger/vinyl dealer Oli Stewart aka Casbah 73 trawled across America leaving no warehouse standing in his quest for the rare and the downright elusive. His knack for discovering, or bringing to light many an unknown classic, meant his reputation with DJs and producers around the globe.
Momo Said – Sunny Side Of The Street
Born in Morocco but raised in Cesena, Italy, singer, songwriter, guitar-player and arranger Momo Said draws from a rich musical palette comprising funk, soul, latin, rnb, jazz and disco. Having established himself as a name to look out for in the Italian music scene with his debut album "Spirit", 2019 sees Momo break out towards broader pastures with sophomore full-length "Break The Rules", anticipated by first single "Sunny Side Of The Street", out now via digital download.
Touted by Craig Charles (BBC 6) as "one of the biggest tracks of 2019", "Sunny Side Of The Street" is an explosive cocktail of soul, funk, latin and disco. Energetic, uplifting, carefree and utterly contagious, the track draws from masters of the genre such as Earth, Wind & Fire, Mandrill and James Brown, while keeping things fresh and contemporary through tight arrangements and Momo's mellifluous vocals.
If there's one thing music ignores, it's borders, in fact it is through cross-pollination, hybridization and the meeting of different styles and genres that some of the most exciting musical endeavors are made, and Momo Said is another fine example.
Momo Said's story is one of emigration, integration and the universal language of music. The son of Moroccan migrants who established themselves in Italy, Said was born in Casablanca in 1982 but was raised in the Italian region of Marche. Ever since childhood his interest was piqued by the records and tapes that his trader father has been selling in local markets for over 35 years. Thus began his exploration of various sounds and musical styles, from Latin choir music in the church of Santa Maria in Ostra Vetere at 12, to playing drums in the town band and learning how to read music during his adolescence, to discovering the great names of rhythm n blues, soul, jazz and funk.
By his college years Said had refined not only his musical palette, studying and practicing Spirituals and Gospels, but also his knowledge of languages; becoming proficient in Italian, Arabic, English, French and Spanish. It is this same multi-cultural and hybrid approach that also characterizes Momo Said's musical development. Drawing from a variety of sources and inspirations, this self-taught musician evolved into a versatile, multi-faceted and passionate artist; a singer, songwriter, guitar-player and arranger.
In 2013 Momo Said releases his debut album "Spirit" on CD and Digital via Italian label Tam Tam Recordings, soon followed by singles "My Woman" in 2015, "Be Wise" in 2016 and "Soul Food" in 2017. These releases establish Said as a name to look out for in Italy, but it was only a matter of time before his music would reach much broader horizons. Momo Said's second full-length "Break The Rules", out digitally in April 2019 but scheduled for release as a deluxe gatefold vinyl this summer, is already being whispered about in industry circuits, and we're ready to bet it will put him firmly on the map of the international music scene.
You heard it here first: Momo Said is not just breaking the rules, he's breaking borders, and his contemporary take on funk, soul, disco & RnB speaks of a future where there's no place for strict definitions, boundaries, or restrictions. Stay tuned folks, there's much more to come.
The Bamboos – Ride On Time
Bandleader Lance Ferguson and his nine piece Melbourne outfit The Bamboos have come a long way since forming in 2001. Initially inspired by the instrumental raw funk of the late '60s and early '70s, they made waves internationally and were quickly labelled as one of the greatest funk and soul bands of our time. But while many would be happy to simply soak up the praise and keep on keeping on.
The Bamboos have proven that they are more than meets the eye; over 8 acclaimed albums their evolution in sound and style has consistently confounded and exceeded expectations, pulling the rug from under the feet of those who like to pigeonhole.
With news of the release of their upcoming album Hard Up the first single "Ride On Time", a cover of Black Box's italo-house hit from 1989.
More a reinvention than cover version (as the band have accomplished on numerous occasions in the past with songs by everyone from James Blake, Kings Of Leon to London Grammar) where the tight, uptempo drums lift the three piece horn section, which carries the song's hook. Bamboos stellar vocalist Kylie Auldist does justice to Loleatta Holloway's vocal as it was sampled in the original, in one of pop music's most famous misquotations. The track has already built a buzz with a seven inch vinyl release selling out in a week in December, making this a certified DJ weapon, wherever the party finds itself to be right now.
"We locked ourselves up in this country house to record the new album" recalls Bamboos guitarist, leader and main songwriter Lance Ferguson. "We were hanging out in a barn that we had designated as our late night "Rec Room", listening to some '90s music as we often do, when "Ride On Time" came on. I'm pretty sure it was our bass player, Yuri Pavlinov, who mooted the idea – and then we literally ran back into the house/studio and started to work it out. It was really just some early-hours-of-the-morning fun, and now there are press releases and a video clip. Who knew!?"
Much of the album was recorded communally over a week just prior to the pandemic at a sprawling country house just outside the (coincidentally named) town of Lancefield, north of Melbourne. The approach of making an album outside the recording studio, steeped in such legendary tales as the 'Stones at Villa Nellcôte or Radiohead's 'O.K Computer' St Catherine's Court sessions has made it the groups most collaborative yet, solidifying even more their seemingly telepathic musical interplay.
"We had always talked about getting out of town and locking ourselves up in an old house somewhere to make a record" Ferguson adds. "And it just seemed to be the right time to do it. Something different happens musically when everyone is together in the same place and in no hurry to go anywhere else…there's a real focus. We were recording takes at 3am in the morning, experimenting with whole different approaches to songs, the horn section took over an empty barn to come up with their parts…all of the things you can imagine" *
Joseph Malik – I Quit My 9-5 (North Street West Vocal Mix)
As usual Jo from Ramrock Records, PR is better than anything to come out of this horse's mouth, so I'll let her tell you why you should quit your 9-5, or at least finish early so you can listen to Joesph Malik's latest song, if you've followed what has come out of the Hoof's fine stable of music lately, you know he can always pick a winner when the remix team from North Street are involved, that's taking nothing away from Joseph's original as it's already getting some serious airplay on Craig Charles Funk and Soul Show and Vic Galloway on Radio Scotland, anyway over to Jo..
During lockdown, Joseph Malik kept himself busy by producing his 1st single from his forthcoming album, 'Diverse Part 3' with the Easter Road Northern Soul Band and his label sisters including special guest and long-time friend and powerhouse vocalist, Niki King.
Joseph's battle plan was simple – 'let's just go and write a song that reflects how everyone feels right' – and 'I Quit My 9 to 5' is Joseph's response to folks being furloughed or paid off – not just the music industry but all the chefs, taxi drivers, bar staff, teachers – the ordinary person in the street. The lyrics came to Joseph late one night at 2 am:
I quit my 9 to 5, I'm staying home, just to stay alive, what am I gonna do?
After gathering an Allstar cast of Scottish musicians, the track was recorded over 3 studios so everyone could respect the Covid rules. Joseph and Niki laid down a raw, uncompromising track with funk fuelled keys from the Proclaimers keyboard player, Stevie Christie and wicked horn action from Chris Greive.
Once the original LP version was in place, Joseph presented the track to the North Street West collective and Ashley Beedle, Darren Morris and Jo Wallace took 'I Quit' to the hottest joint in town and dressed it in a large fedora, camel coat and a fine cane + jewels – people nodded knowingly as it went past. It's the guest of honour on 'Soul Train' and even Don Cornelius hustled down the 'line'.*
Speedometer – We Gave Up To Soon
Over a career spanning 20 years, premier UK funk band Speedometer has worked with a host of US funk legends including Joe Quarterman, Eddie Bo, Marva Whitney, Martha High, Sharon Jones, James Bell (Highlighters), Lee Fields, Billy Wooten and Robert Moore.
All were blown away by Speedometer's authenticity and dedication to faithfully creating an original soul-funk sound.
New single "We Gave Up To Soon" is a luscious slice of funky sister soul with the impassioned vocals of singer Vanessa Jamie imploring her significant other to start again.
The track anticpates the band's upcoming new album "Our Kind of Movement" which will be Speedometer's 5th full-length release for Freestyle Records
After 20 years of making funky music, this LP brings their experiences all together on one record whilst keeping the funk groove at it's heart. This is Speedometer in fine form and ready for 20 more years!*
The Mighty Mocambos – Find My Way
Find My Way is a soulful song with a smooth but drifting groove, percussions, horns and a fuzzy psychedelic guitar in an Isaac Hayes style lead by the wonderful voice of Nichola Richards.
The Mighty Mocambos and their many incarnations have released dozens of 45s and several albums on their own imprint Mocambo Records and many more influential labels.
They have collaborated with artits as diverse as hip hop pioneer Afrika Bambaataa, soul star Lee Fields, German composer Peter Thomas or master producer Kenny Dope, put new talent like Gizelle Smith and Caroline Lacaze on the map, brought Caribbean steel drums to funk clubs with their alter ego Bacao Rhythm & Steel Band, and have toured through all civilized parts of the continent and beyond for the better part of the last years.
If their debut album This Is Gizelle Smith & The Mighty Mocambos from 2009 presented them as the backing band of soul siren Gizelle Smith, follow-up The Future Is Here in 2011 put them firmly on the map as their own distinct and self-sustained entity, exploring new collaborations with guest vocalists and providing the blueprint for what would become their modus operandi. By third album Showdown from 2015 The Mighty Mocambos had cemented their standing and reputation as one of the recognizable and exciting funk bands out there.
Fourth album 2066 was released in October 2019 and sets yet another cornerstone in their prolific career as a globally active instrumental funk outfit. While maintaining their organic approach of recording real musicians live on tape, the group has refined their trademark sound with a dramatic edge, a hard hitting production and ventures into less obvious musical territories, with a diverse list of special guests ranging from German film composer icon Peter Thomas to hip hop pioneer Ice-T, up and coming MC JSwiss and the golden girl of funk Gizelle Smith.
Their unique style and trademark sound are loved by peers, fans and critics alike and distinguishes them from mere retro-copycat-acts as well as overproduced plastic soul. The Mighty Mocambos continue to deliver their brand of funk with blazing horns, soulful guitars, driving drums and basslines combined with an extra bit of quirkiness. When not producing records for one of their many incarnations and collaborations, the band is touring steadily, witnesses of their concerts will tell you about the musicality, passion, energy, humor and joy that the band loves to bring to the stage and people.*
Jo Ann Hamilton and The Kevin Fingier Collective – I love Without A Love
'I love Without A Love' is a killer R&B, obscure, exotic and very Funky. Jo Ann Hamilton's voice suited perfect with the music and sound that we're accustomed to receive from The Kevin Fingier Collective
"I produced it as an R&B track but I added to it a funky groove so it's funkier than the early 60's R&B but without loosing that obscure popcorn feel that I love so much" says Kevin Fingier.
Jo Ann Hamilton, from Georgia – USA, was born and raised around Soul and R&B music, Motown Records was the soundtrack of her childhood. Inspired by Diana Ross & The Supremes, she started to sing at the age of 7 and became part of the Gospel Choir from the 'Melton Chappel' church. In the mid 70s Mrs Hamilton became part of the Disco scene and almost 50 years later, the universe joined her and Kevin Fingier together.
The Collective is part of a brand new Acid Jazz Records subsidiary label Fingier Records, dedicated exclusively to the Soul, R&B, Boogaloo and Raw Funk productions from the Argentinean producer. *
Lexsoul Dancemachine – Entertainment
Lexsoul Dancemachine has set stages ablaze since 2013, so they know a thing or two about "Entertainment". On the 2nd single from upcoming "Lexplosion II" LP, LD reveals their soulful side, though. The slow-burner is a medidation on their past as well as the showbiz in general.
After 7 years of putting on lexplosive shows it feels as though the dionysian party gods took time to contemplate. Reflective like the litres of sweat poured during LD's live gigs, this one will be a staple in the silky smooth soul playlists.
The accompanying video is cut together by Moonika Põdersalu who got handed a huge bunch of archive footage. She went through the clips from the band's UK tour, début album presentation show and festivals like Funky Elephant, Imagina Funk and Intsikurmu.
Take the journey with the band that has yet to leave a crowd standing still – and make sure to visit their show when they can start gigging again in this nu reality.
Based in Tallinn, Estonia, Lexsoul Dancemachine is a 6-headed, smoking-hot funk beast known for tearing venues apart with its energetic performances on stage. Active since 2013, the aim of this machine is to hypnotize feel-good music lovers with thumping bass lines, syncopated rhythms, irresistible grooves and soulful vocals. It's the kind of music you can breakdance to, although in between those hard-hitting sounds you'll find some more tender moments.*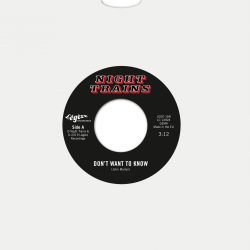 Night Trains – Don't Want To Know
"These are two songs from the very polarities of musical genres and style, but still sharing a similar universal message and sentiment. 'Do Anything You Wanna Do' made me want to 'break out of the city" many years ago and be in a band (which is exactly what I did!). 'Don't Want To Know' made me question as a young man what is really important in life (which I still do). But it was only very recently that I felt any sort of fool hearted confidence to even possibly attempt my own very different musical spin on both- So it is with great relief that Eddie & The Hot Rods have just given their official thumbs up for our version of their timeless classic 'Do Anything You Wanna Do'. John Martyn sadly is no longer with us, so I can only but hope that somewhere out there beyond the 'Solid Air' he is digging our heartfelt, humble tribute to his fantastic song."
HUGH BROOKER (NIGHT TRAINS)
Night Trains were formed in 1987 by bassist, producer and DJ Hugh Brooker and along with Galliano became part of the first wave of acts to sign to Acid Jazz Records. Giles Peterson and Baz Fe Jazz released Night Trains' critically acclaimed debut album "Checkmate" on their B.G.P [Beat Goes Public] label in 1990.
Returning to Acid Jazz Records in the early 90s, the band released two new albums "Loaded" and "Sleazeball" along with several singles and EPs. Night Trains played live extensively across Europe and Japan to promote these records supporting and touring with artists as diverse as Fatboy Slim, Jamiroquai, Gil Scott Heron and Afrika Bambaataa. Brooker currently DJs globally and has been co-writing with and remixing and producing for artists as diverse as Sophie Ellis-Bextor and Earth Wind and Fire.
Summer 2012 saw the return of Night Trains to Acid Jazz Records with the 7inch vinyl release of "No More Heroes", a stomping northern soul reinterpretation of The Stranglers' 70s New Wave classic. A teaming with Tim Walkers Back Burna records in 2015 resulted in the uplifting soulful 7inch "Black Whip" and summer 2017 sees the band turning full circle and reuniting, for the first time in 27 years, with sublime vocalist Jennie Bellestar Matthias (Belle Stars) on "Do Anything You Wanna Do", co-produced by James Johnstone [Pigbag) and the magnificent Najwa on the Night Trains version of the John Martyn classic Don't Want To Know. *
Emma Noble – Table Dancers (Smoove 7″ Remix)
British singer/songwriter and DJ Emma Noble debuted in the lockdown summer of 2020 with her first single No Turning Back a story of a young woman's journey, about growing up, breaking with your past and moving on. This track was an up-tempo and soul-infused catchy pop gem that was quickly embraced by several high-profile British radio DJs.
For her second single, Noble made a bold move, taking on a rare Marvin Gaye track Woman of The World because of its relevant and important lyrical theme about female empowerment.
This single was also enthusiastically embraced by the British soul scene and gained even more attention and radio support, with many well-respected DJs and stations commenting on how Noble had really 'made it her own' with this version. Both of these first two singles were subsequently released as a 7" vinyl single, which sold out within two weeks of going on sale. It is already being regarded as a 'collectable' and is now fetching prices many times over the original price.
Among her early supporters are well-known radio personalities such as Craig Charles, Lauren Lavern, Tony Blackburn, Norman Jay MBE, Gary Crowley, Robert Elms, Eddie Piller, Gordon Mac and Ronnie Herel.
Emma's third single was released in early November (which was premiered on BBC6 Music) with another original composition entitled "Table Dancers", and the lyrics centres on one of Emma's favourite hobbies; dancing on tables, she shouldn't be dancing on.
"I think each single have their own unique qualities, 'No Turning Back' was intended to be the feel good spirited song, 'Woman Of the World' was the melodic female empowerment song, both with quite important messages, and 'Table Dancers' is a beat driven fast paced track written solely to make you dance and let loose… (preferably on tables), Emma says, It's all about encouraging people to embrace their inner rascal. I suppose all the songs on this EP are ultimately about empowerment in their own unique way."
All three singles will be included on her forthcoming self-titled debut EP. The 'Emma Noble' EP will feature five tracks altogether as it includes two remixes by Smoove (of Smoove & Turrell)*
Gizelle Smith – Jonny
When Gizelle Smith stormed from relative obscurity onto the funk scene in 2008 as the front woman of Hamburg-based band The Mighty Mocambos, critics and music lovers alike immediately hailed her as "the golden girl of funk". Mention the name Gizelle Smith in funk-knowing circles and ears will immediately prick up with curiosity and tangible excitement, eagerly ready to hear more.
Born and raised in Manchester, the love child of a Seychellois mother and an Afro-American father who was a band member of legendary Motown group The Four Tops, Gizelle has a multicultural upbringing steeped in soulful music. Gizelle's first single "Working Woman" with The Mighty Mocambos became an overnight smash and a prime-time club favorite of funk & soul DJs worldwide, leading legendary producer and Grammy nominee Kenny Dope (Masters at Work / Bucketheads) to remix the song for his own Kay Dee Records. The album that followed, "This is Gizelle Smith and the Mighty Mocambos" on Mocambo, Légère and Soulbeats was released in 2009 and sold nearly 10,000 copies in spite of the ongoing music industry crisis. Follow-up solo singles "June" released on Record Kicks in 2009 and "Johnny" on Mocambo in 2012 sold-out in record time and are now both highly collectible 45s.
For the first time 'Jonny' gets a digital release, it's a banging soul smasher with funky guitars and horns over a driving drumbreak including top notch percussions and the perky voice of Gizelle Smith. '
Ruthless Day followed in 2018, many tracks from that LP previously featured on the Shake a Hoof playlist and one of the best Soul/Funk tracks from 2019 back with the Mighty Mocambos on Take on the World from the LP '2066'*
Palafico Honey – Bigger Dreaming (Funk District Remix)
Written on a hot summer day in a small, sweaty attic two years ago, Bigger Dreaming is finally being released on Editorial Records with remixes from Ed Wizard & Disco Double Dee and Hoof favourite The Funk District
Palafico Honey return to their nu-disco and funky roots as a four piece live-band/dj set-up. Tight drum loops drive a bouncing house beat over funk guitar stabs and a swinging bassline, while vocal melodies soar, weaving the track together, House, Disco, Soul, and everything else under the sun, with traditional instrumentation leaning on classic pop & disco blended with modern vibes.
Based in Edinburgh, Londoners Tom Capaldi and Dan Steward (aka Cappa & Daniel-San) Tom's formative years as a DJ favouring Garage and Drum and Bass, notably supporting DJ EZ and DJ Marky, combined with Dan's love of classic pop and soul (with Disco acting as the common denominator between the two).
Having recently signed an EP deal with Midnight Riot Records on the strength of their first two singles, the trio hope their particular brand of genre-straddling disco can reach the same heights as label mates and personal heroes like Late Nite Tuff Guy, Amp Fiddler and Dr Packer and reinvent disco musicianship for a new generation.*
Busty And The Bass – Out Of Love ft Macy Gray
Canadian-American 8-piece soul-jazz collective, Busty and the Bass, have released "Out of Love," featuring R&B and soul legend Macy Gray. The saccharine lyrics outline the raw end of a relationship, in which Gray's vocals shine alongside the ensemble.
The collaboration was years in the making as the octet rose to international acclaim for their 2016 cover of Macy Gray's hit I Try
The single is taken from the band's sophomore album, 'Eddie', which was produced by Grammy-winner Neal H Pogue (OutKast, Tyler The Creator, Anderson Paak), and executive produced by Earth, Wind, and Fire's Verdine White
The octet of Nick Ferraro [vocals, alto sax], Evan Crofton a.k.a. Alistair Blu [vocals, keys, synths], Scott Bevins [trumpet], Chris Vincent [trombone], Louis Stein [guitar], Milo Johnson [bass], Eric Haynes [keys, piano], and Julian Trivers [drums] met during their first week as students in the jazz program at McGill University back in 2011.
They went on to drop a pair of EPs—GLAM [2015] and LIFT [2016]—before unveiling 2017's full-length debut, Uncommon Good and in the time since have amassed over 25 MILLION streams worldwide. In addition to packing houses on headline tours, including recent SOLD OUT shows at NYC's Bowery Ballroom and LA's Troubadour, they graced the stages of international festivals such as Made in America, Osheaga, Pinkpop, Montreal International Jazz Festival, The Great Escape, Ottawa Bluesfest, and Rifflandia, playing alongside the likes of Radiohead, Anderson .Paak, and Lana Del Rey.*
Carlton Jumel Smith – Woman You Made Me
Prolific soul man Carlton Jumel Smith made a fresh opening into deep vintage soul sounds and this continues with new release 'Woman You Made Me' a proper dancefloor groover with that oh so classic soul sound that Carlton brings right across his new LP.
We also recently featured "This Is What Love Looks Like", think of classic funky soul with a little bit of Chicago, some Tighten Up guitar and blaring horn melodies, and you get an idea, where this energizing groove is headed. Carlton gets going with his soulful testimony, while the A-list of Finnish soul and jazz players from Tuomo Prättälä and Jimi Tenor to Jukka Eskola strengthen the Cold Diamond & Mink band to new heights. Dripping with heartaches and bitterness, this one is a monumental sonic heart emoji instead, seasoned with sweet sunshine. Even though Carlton can play any part the lyric casts him in, the conveyor of positivity suits him well. In real life it's not rare to see the man smiling, and when performing he oozes with peace, love and soul, turning the audience inside out. Here he's laid down one for the dancers!
* edited versions of text provided by labels/publicists