Because I'm Awesome – The Dollyrots
I can't remember who put this track on the playlist – could've been me – but only 'cos Jon hipped me to the track earlier – man I love this song – everyone I share it with loves it too – even their kids!
It's ridiculous and yet brilliant – the execution – flawless – authentically believable and relatable.
"It's 'cos I'm naturally deodorized…"
Possibly my all time "go to" track if I want to feel good…
Feeling Ok – Best Coast
A lot of these "optimistic / feel good" playlists deal solely with the positive side of the equation – they're all peppy and upbeat and – to my ears – totally unrealistic. You can't really grasp the benefit of the upside if you don't address the down.
It exists – wishing it away isn't going to help you – crap shoved under the carpet doesn't magically dissolve – it collects and grows and eventually trips you up.
Beth Cosentino knows this and doesn't sugar coat it.
Know your enemy – that's what I say – look it in the eye – recognize it for what it is – and choose something different.
The Best Thing – Slunt
Definition of confidence No.2 for me is the f***-about-and-find-out kind, where you're cock of the walk and you know it and you're willing to take on all comers.You are bold and confrontational and you feel indestructible. This largely forgotten track by Slunt is 90% bravado and 10% riffs as good as any US female glam punk rock song you've ever heard. If you want to rescue it from obscurity, act soon, because at time of writing Slunt, their records and personnel are all currently marked for deletion from Wikipedia because they "may not meet Wikipedia's notability guideline for music".
Popular – Nada Surf
Confidence is usually a virtue, but there's such a thing as misplaced confidence and Nada Surf's 'Popular', from their 1996 debut album High/Low, is a brilliant satire of arrogant certainty. Frontman Matthew Caws works himself into a frenzy reciting lines from real-life Sixties etiquette manual Penny's Guide to Teen-Age Charm and Popularity. "Being attractive is the most important thing there is" is arguably the most striking line here, a bold opinion stated as incontrovertible fact, trying to impose a layer of logic and structure onto something as indefinable as young love and betraying a complete absence of insight which no amount of confident swagger can hide.
Lower Worlds – Rainer Maria
From the beginnings of musicto – the Berlin music scene – a Rolling Stone writer and her ear on the ground – I wonder what she's doing now – climbing mountains probably 🙂
There's such an assuredness to the groove – a control – a kinetic drive that you need if you're going to survive in this world. Confidence is a combination of many things – disposition is significant but tenacity is everything.
:-p
The Greatest Man That Ever Lived (Variations On A Shaker Hymn) – Weezer
A rhapsody that makes even Queen's seem a bit restrained, segueing variously through classic rock, rap, spoken word, punk, power pop, choral a capella and military march. But through it all is one constant: a mantra of self-belief. Look yourself in the mirror and say it with Rivers Cuomo: "I can't help myself because I was born to shine. And if you don't like it, you can shove it. But you don't like it, you love it."
GMF – John Grant
I don't know why I love this track so much – could be the bass player – the video's pretty good, and I just love John Grant and what he stands for – but I think it's this lyric:
"I'm usually only waiting for you to stop talking so that I can
Concerning two-way streets, I have to say that I am not a fan"
Satire is hard in 2022 – this still slaps
Miscellaneous – David Devant and His Spirit Wife
Nothing embodies confidence like a rock'n'roll frontman. And The Vessel, bewigged alter ego of artist Dr Mikey Georgeson, is a loving pastiche of the rock'n'roll greats, from Elvis Presley's quiff to Little Richard's pencil moustache, by way of the peculiarly English theatricality of Anthony Newley and the surrealism of Vic Reeves. The sleeve of DD&HSW's debut album Work, Lovelife, Miscellaneous shows The Vessel blurrily star-jumping in a gold lamé suit, guitar in hand. But he's not on stage with the rest of the band; instead, he's clearly at home, the place where literally every music fan ever has imagined themselves entertaining thousands of adoring fans.
Gold In Them Hills – Ron Sexsmith
Unashamedly admitting that this came to me from the movie "About Time" – which I resonate deeply with – unapologetically.
What to say about this track?
How about the rawness of the recording – the dodgy pedaling of the introduction – the perfection from imperfection – the sheer optimism of the lyric – the underlying confidence…
Regular World – Record Heat
We're told we're special – that we can be anything – that if we just worked hard enough – we'd realize our wildest dreams – and while that's true to some extent – to some incredibly rare extent, it's not the experience of the vast majority of people.
I was reading how there's a correlation between anxiety in society and the introduction of the idea that "you can be anything!"
We've gotta stop the idea that you have to be "exceptional" to be cool.
This is not an anti-elitist argument – knowledge and the expansion of it is awesome and essential – but "knowing more" shouldn't transfer behavioral rights.
So yeah – long way to say that – being regular – being "ordinary" is cool – is fine – is OK – is normal – we're all regular people – when you look at every facet of our lives.
There She Goes, My Beautiful World – Nick Cave & The Bad Seeds
What a Song!!!
Love.
Love for the world.
Love for the people – the ideas – the everything.
It's so freakin' up – the backing vocals – the "size" of the piece – and of course he references Phillip Larkin – my Dad's favorite poet – who didn't f*** me up too much.
Heh!
(I'm Not Your) Steppin' Stone – Single Version – The Monkees
Written by the bubblegum pop specialists Tommy Boyce and Bobby Hart, who also wrote the brilliant '(Theme From) The Monkees' and 'Last Train to Clarksville', this is strutting song of defiance, a stinging, snarling break-up song that gives the finger to the ex who is now "walking round like you're front-page news". 'Steppin' Stone' is the song for when you want to have the last word in a relationship, walking away with head held high.
Only Songs – The Wild Reeds
This song is the essence of what we do.
Songs.
Pieces of music that we all agree on
I adore this track – it's my truth – every word – that coda…
Put You In Your Place – The Sunshine Underground
"You can't stand to see that smile on my face," bellowed lead singer Craig Wellington on The Sunshine Underground's debut single, mixing rock and dance music to give a verbal smack in the face to the haters with a screaming yet melodic vocal, incessant guitar riff and stomping dance beat that says step the f*** out of my way right now because you are making a very big mistake.
I Touch Myself – Divinyls
One of the sexiest songs ever written.
I remember it coming out in 1991 and just being blown away by the sheer audacity of it – aside from The Vapors' Turning Japanese – who writes a song about masturbation? Then of course there was the video, a sultry and sexy,particularly notable for the lass who was bent over with her head inbetween her legs looking as if she just might touch herself with her tongue – that's pretty fucking confident!
Ponytail – PINS
There was a mocking irony to 'Ponytail' when album Hot Slick emerged in May 2020. The lyrics "There's a disco where we all go / Everybody knows who we are" reminded us of the social life we were all missing due to the worldwide coronavirus pandemic. "Yes I will be out tonight," promised singer Faith Vern with strutting joie de vivre. But at the time, none of us were out. And now that we can return to the disco where we all go, this is precisely the tune to get us in the mood.
It's the opener on "Soccer Mom"
Do It Anyway – Ben Folds Five
With a highly entertaining video reviving the puppets of Fraggle Rock, Ben Folds's infectious, rolling piano riff accompanies a lyric that dares you to follow your heart and your gut even when sometimes your motives might be less than pure: "Deep down you know it's downright wrong but you're invincible tonight". As Folds says in his autobiography, A Dream About Lightning Bugs: "Moments of self-honesty are often laced with selfishness. I'm not proud of my selfishness, but we've all seen how acts of honest selfishness can often unblock the way and liberate others to live their lives."
Me Myself I – Joan Armatrading
You want confidence?
Want to emulate an entity?
1970's
Female
Black
Queer
Successful
We called her "Joan Armourplating" – lot's of amazing songs.
This Year – The Mountain Goats
When I'm thinking about playlists that can engender a sense of confidence, I'm typically looking for an energetic upbeat soundtrack with positive upbeat lyrics – and while this track delivers on the energy level – the story could be interpreted as pretty depressing, and yet – I can't help but see it as encouraging.
There's something powerful about a teenager disregarding the rules – stealing his step father's car and driving out to hang out with friends – there's a defiance to it – a confidence that only comes from the naivety of youth – but it's confidence all the same. And while – as the story unfolds: "…it ends badly as you might expect, in a cavalcade of anger and fear" – I still find myself turning to it when I'm looking for that initial bolt of inspiration to get me moving.
Take It Up a Notch – Lack Of Afro
The Hoof's legend is growing within the Dance community – driven by an unstoppable appetite for not just dance music, but pretty much all the music on the planet. I remember comparing annual listening minutes on the Spotify app (they release their numbers at the end of the year,) and being stunned to see that he had listened to logarithmically more music than I did – the horse is a machine!
Of course the cool thing is that hanging out in the stables you get exposed to some absolute gems – this is one of them and is on pretty much every party list I make.
One Way Or Another – Remastered Blondie
Back in the 70's, Jon and I lived together in a really old house – it was a pretty strange and anachronistic arrangement but it worked well enough for us. It was around that time that I first became aware of how music can be used to separate and divide people.
Captured by The Who in their '73 album Quadrophenia and turned into a film in '79 – the idea of warring factions – mods and rockers – separated not just by clothes and vehicles but by music – seemed so strange – and yet there we were – less than ten years old – already dividing ourselves into cliques where group identity was confirmed by how we looked and sounded. I didn't have the resources for maroon sta-prest trousers or heavy leather jackets – I don't think Jon did either, and while I probably leaned towards the rock crowd neither of us fell neatly into one group or the other.
And then Parallel Lines came out (a year earlier than the movie,) and to my ears it blended the best of both worlds – hard edged guitars with a pop sensibility and Debbie Harry, every prepubescent boy's wet dream! This track is burned into my brain – due to my tender ears I wasn't really thinking about the lyrics as targeting another human – I've always used it as a goal centering track – where one way or another I'm going to succeed or win at something. It was only later, reexamining the lyric that – well – kinda makes The Police's Every Breath You Take look like the love song it actually isn't – at least Sting's lyrics don't end up with death by rat poison!
Waiting for the Great Leap Forwards – Billy Bragg
Jon was the first curator who independently looked at musicto and thought "…alright – this looks interesting, I'll give it a whirl!" That was back in February 2017, long before we had an idea of what the hell we were – when I was paying people in Berlin to curate playlists so I could work out publishing processes and burning through cash like the KLF.
It still seems like a miracle to me that – after turning off the cash flow and those early curators fell away – people like Jon and Chris and soon a whole host of new people would find meaning and fun in creating and growing their playlists. Jon's music to Fight Evil is an outstanding piece of work, and it's not just me that thinks so – Google sees Jon's list as the authority in the space, and not just with imagery and webpages, it presents the tracks he's selected as well.
In those early years I would publish every track on the website – I listened to and read everything that went up and as a result got schooled, not just in music but in the perspectives of the different curators. The music and lyrical content that Jon curated for Fight Evil was astonishing – his write ups were researched and well written, often including interviews with the artists and links out to corroborating articles – it was a pleasure to experience every week and I'm hoping that one day he'll pick it back up – certainly the world hasn't got any less evil – I'd say it's gotten worse.
As for this track – you could say Jon's a pretty big fan of Billy Bragg – me too – as memory fades over time it's hard to say whether I knew it before or whether Jon hipped me to it (as he has to so many tracks) – but to me it encapsulates everything that musicto could be: honest and authentic, aware of the struggle and not naive to the realities of the world, but hopeful, and aligned and full of potential and possibility that music can indeed make the world a better place.
Thank You Jon – it's been a pleasure to know you over the years and a blessing to get to work with you as you've stepped in to help the community. What should the next playlist be? 🙂
Photo by pxfuel
After graduating from the University of Keele in England with a degree in Politics and American Studies, Jon worked as editor of a music and entertainment magazine before spending several years as a freelance writer and, with the advent of the internet,
a website designer
, developer and consultant. He lives in Reading, home to one of the world's most famous and long-running music festivals, which, prior to the COVID-19 pandemic, he had attended every year since 1992.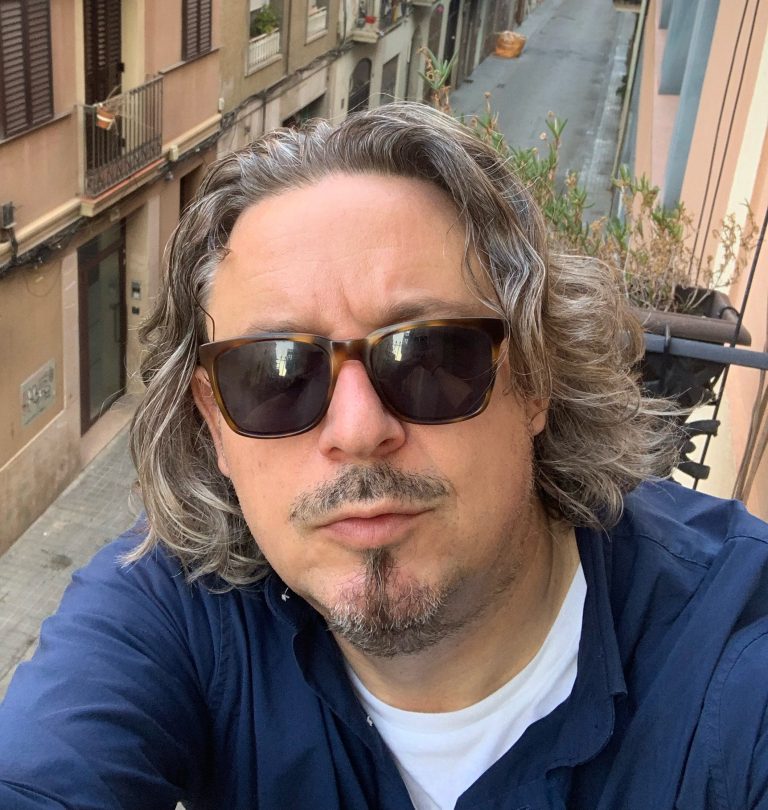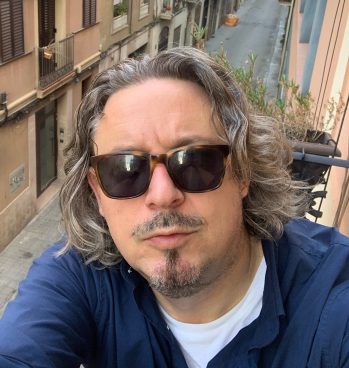 Mastodon