So, you're looking for some tunes that'll help you kick back, unwind, and just let the stress melt away? Look no further, because today we're diving deep into the soothing soundscape of chill music. You know, that genre that's all about creating a relaxed, laid-back atmosphere that's perfect for when you just need to chill out. Whether you're lounging on the couch, taking a bubble bath, smoking a fat ass spliff, or simply need a soundtrack for your zen yoga session, chill music has got your back.
Chill music's a pretty broad genre that encompasses a whole range of styles like ambient, jazz, and downtempo. Picture this: you're in a swanky club, surrounded by people busting a move on the dance floor. But sometimes you need a break from the high-energy beats, right? That's where chill music comes in, with its mellow vibes that give you a chance to catch your breath. The DJs in those chill rooms knew what was up—they'd spin some ambient tracks to create a chill oasis amidst all the wild dancing.
Now, let's break down the characteristics that make chill music, well, chill. First off, we've got the tempo. Unlike genres that are all about pumping up the energy with fast beats, chill music takes things down a notch. It's like a musical massage for your soul, with slower tempos that let you sink into the music and feel every note wash over you.
And speaking of notes, chill music is all about blending acoustic and electronic instruments. You've got those sleek synthesizers and electronic beats that give the genre a modern twist. But don't worry, there's still room for that warm, cozy feeling with instruments like guitars and pianos. It's like a sonic hug that wraps you up in pure bliss.
Now, let's talk vocals. In chill music, the vocals are often soft and soothing, adding to that overall relaxing vibe. They're like a gentle breeze on a lazy summer day, lulling you into a state of tranquility. But here's the thing, not every chill track needs vocals. Some let the instruments take the spotlight and speak for themselves. It's all about creating that perfect balance between melody and voice.
Okay, enough chit-chat—let's get down to some chill business. Pulling at random from the playlist – let's break down a few tracks and check out their "chillmess"
First up, we've got "Stay High" by the one and only Brittany Howard.
This song is like a sonic bubble bath—it's got Howard's soulful vocals gliding effortlessly over a laid-back instrumental and those ridiculous glockenspiel tones just dancing around the top of the track! Seriously, just close your eyes, press play, and feel the stress melt away. The slow tempo and soft instrumentation make it the perfect companion for those moments when you just wanna kick back and let the world drift away.
Next on the chill menu, we've got "So Well" by Dawes.
This track takes the chill vibe and mixes it up with a dash of folk and rock. The lyrics are a devastating insight into loneliness but it's the harmonies that pick you up and drop you in that place where you just end up feeling all warm and fuzzy inside. Dawes proves that chill music doesn't have to be one-dimensional—it can have depth and complexity while still keeping that laid-back charm intact.
Finally, let's talk about why "Floated By" by Peter Cat Recording Co.
The track is the epitome of chill. This song is like a sonic getaway to a tropical paradise, where time slows down and worries fade away. With its dreamy melodies, ethereal trumpets and horn section and laid-back grooves, "Floated By" creates a serene atmosphere that transports you to a state of pure relaxation. The smooth vocals glide effortlessly over the hypnotic instrumentation, inviting you to surrender to the gentle sway of the music. It's the kind of track that makes you want to kick back, close your eyes, and let the soothing waves of sound wash over you. Whether you're lounging by the beach or simply need an escape from the chaos of everyday life, "Floated By" is your passport to a tranquil sonic paradise.
Track Listing
Someday – triple j Like A Version – Julia Jacklin
Stay High – Brittany Howard
Floated By – Peter Cat Recording Co.
You Know I'm No Good – Amy Winehouse
For Now – Lojal
Colors – Amos Lee
Kilby Girl – The Backseat Lovers
Animal Nitrate – The London Suede
Right Before My Eyes – Unpeeled – Cage The Elephant
Kooks – 2015 Remaster – David Bowie
Oh! Sweet Nuthin' – 2015 Remaster – The Velvet Underground
So Well – Dawes
Marsha – Demo – Current Swell
Wild West End – Dire Straits
Ooh La La – Faces
The Weight – Remastered – The Band
You Really Got Me – The Kinks
Paralysed – The Staves
Tonight You Belong To Me – Eddie Vedder
C'est si bon – Thomas Dutronc
Sweet City Woman – Stampeders
Mandolin Rain – Bruce Hornsby
---
Playlist Image generated in MidJourney
Text generated by various AI prompts with significant editing as damn does that thing "hallucinate" I had asked it to generate a paragraph on For Now by Lojal – here's the track:
A beautiful acoustic track – really sweetly delivered vocal, backed by a harmony and a simple guitar accompaniment – but check out what ChatGPT thought of it:
"But wait, there's more! Let's wrap things up with "For Now" by the talented Lojal. This track is a testament to the electronic side of chill music. Picture yourself in a dimly lit room, the downtempo beat guiding you through a journey of atmospheric synths. It's like you're floating on a cloud, far away from"
Errr yeah – :-p. Just shows – you gotta be careful with this AI stuff !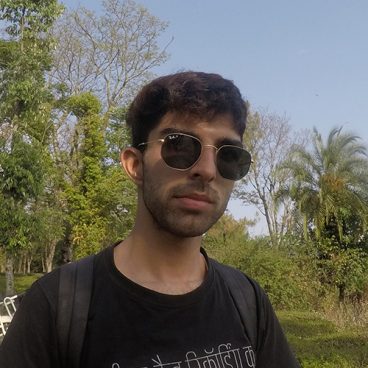 Vasu is a Software Developer turned Film-maker with a passion for Trekking, Paragliding, and all things Adventure!
Music drives every day of his existence, and he never fails to find a song for every mood he is in.
Vibing and avidly collecting & curating music is what he's striving to do!

Follow his work here: https://www.instagram.com/elevenmmfilms/
(You're bound to listen to some good music here)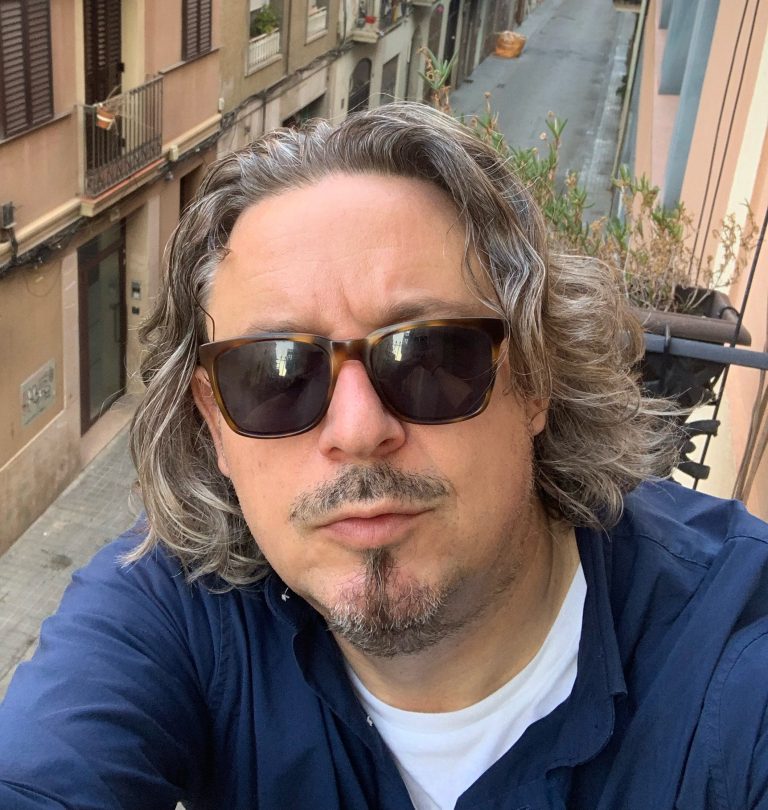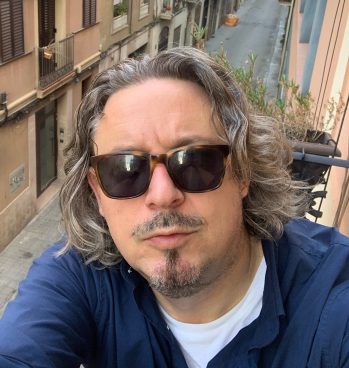 Mastodon