About this playlist
People make the World Go Round – The Stylistics
If you're going to give your playlist a title like All Power To The People, then you damn well better have a strong opener to live up to the title.
Hence The Stylistics.
The falsetto is one of the more difficult registers in singing. It requires a male vocalist to be vulnerable and strong all in the same delivery. It is a narrow path to walk. Russell Thompkins Jr. never failed to make it look almost effortless. The sweet, angelic purity of his voice counters the stark, brutal lyrics of life in 1970's America. Hell, it might as well be now, as the lyrics are still relevant in our day-to-day struggles.
But that's what makes the world go round
The ups and downs, a carousel
Changing people's heads around
Go underground, young man
People make the world go round
Humanity, beautifully summed up in a five line chorus. Musical alchemy doesn't get any better than this.
Shout Out Loud – Amos Lee
Otis sets the stage for the list with this timeless Stylistics track (that's aged so much better than the love songs!) – and I'm up for it. If humanity is going to survive, we have to get the people involved and what better way than using music to get to know each other! But if people make the world go round, then who are they and how do we reach them?
Amos Lee is the kind of musician to ask that question – staring up at strangers, wondering what they're doing and shouting down the status quo.
Across This Antheap – XTC
Andrew's selection of Amos Lee left me in a bit of a quandary as to how would I follow such a lyrically strong track. I decided to match it with the witty wordplay of Andy Partridge.
My love of XTC was instilled in me by the pot-smoking music snobs at my college radio station, who literally forced me to pick a record to play next on their show. I grabbed a copy of Oranges and Lemons and pointed to the track Across This Antheap.
My selection was met with unanimous approval.
Like most cynics, secretly I am a hopeless optimist and romantic, and I think this song reflects my contempt with modern society, as well as my hope for better, even against all odds. They do such a great job conveying both sentiments. Film composer and trumpeter Mark Isham doesn't play as much as he emotes, and drummer Pat Mastellotto doesn't so much as follow a conventional beat, but a sort of clanking, shuffling, crashing cacophony, with a rumbly bass, a slight dusting of Latin jazz, and all the while Andy Partridge sounds like he's occasionally shouting down a mineshaft about soldiers, workers, slaves and farmers…
Handlebars – Flobots
You know you're working with a cat when you get a curveball like Across This Antheap, but it's what I live for (I'm now off listening to Oranges & Lemons!) While I'm not going to mourn the lack of Nigel – I am going to reflect on the dystopian nature of the track – 'cos yeah – at times it does look bloody bleak – are we even worth saving – are we so inherently selfish that we'll doom our children to a society that's so fucked up the Great Filter will just look at us and laugh?!
If you haven't seen the beautifully hand drawn video for Flobots' Handlebars – check it out here – https://youtu.be/HLUX0y4EptA – it's a stunning indictment of human ego and greed – and yet it starts off so beautifully – ain't that the truth…
Five Years – David Bowie
David Bowie is at the top of my musical pantheon. He is one of the artists that shaped my musical philosophy and tastes, and one of the few artists whose releases I obsessively tracked from start to finish. Handlebars by Flobots is such a lighthearted and animated track, so I wanted to juxtapose it with something sparse and a bit darker in tone to complement Andrew's selection, to give the playlist textures and a bit of tension, much like how in songwriting a composer follows a major progression with a minor chord.
Five Years, from The Rise And Fall Of Ziggy Stardust and The Spiders From Mars, is, in my humble opinion, one of Bowie's most underrated songs.
If you were sensing a trend with me, let me confirm your suspicions. I have a tendency to go for songs with a sort of timelessness about them. It could have been written forty years ago, but the message is still relevant. It's a bit sad that it is still relevant, as near apocalyptic climate change is staring us in the face, and we choose to do little to nothing about it. I can at least find solace in the beautiful lyrics heralding the end of Earth and the arrival of Ziggy, so…yay, I guess?
Common People – Pulp
You gotta respect Bowie's ability to cut through the bullshit and take the dystopian future to its inevitable end – especially as he does it with such a subtly underlying groove! But a mass extinction event out of our control seems almost preferable to the insidious nature of humanity's ability to destroy itself.
I'm a Jarvis Cocker fan (Further Complications is a dope album & I wish I could get Sorted For E's & Wizz on a playlist but the intro is so damn long it would have to start the playlist – hmmm – anyway – back to the track) – 'cos he writes so authentically about the human condition. There's something so terribly fucking wrong about people choosing to live like poor people while retaining their economic ability to get out whenever they want because they think that poor is cool – it's the ultimate cultural appropriation – poverty (while not equitably distributed) is indeed blind. But the privileged had better be careful, for as Jarvis sings:
"Like a dog lying in a corner
They will bite you and never warn you
Look out, they'll tear your insides out
'Cause everybody hates a tourist
Especially one who thinks it's all such a laugh"
Don't say he didn't warn you…
Higher Ground – Stevie Wonder
Funny Story: If Andrew hadn't picked Pulp, I would have, as it was sitting in my digital 'pick crate' as a possible for this playlist. It's fun curating with someone whose musical taste are almost identical to yours.
My father had EVERY Stevie Wonder album, so Innervisions and Talking Book were part of my childhood growing up. The song speaks to a better version of self, a persona to evolve into.
And to think Berry Gordy tried to talk him out of making five of the greatest albums of all time. The mind boggles…
A Little Bit Of Everything – Dawes
Oh thank god – thank you Otis – that was a fucking dark opening – and hell yeah it's time for a little lifting up! And while Higher Ground isn't all daisies and ponies – finally we've got a way forward and perhaps a little light – and the grooviest clav in the world!
I was ready with a number of Dawes tracks, some more melancholic than others and while I couldn't go full on optimistic just yet, this track seemed to match Stevie's in its transition from despair to joy. One of my favorite bands for their lyrical and live excellence, there's an authenticity and talent in storytelling that – with this track in particular – has occasionally had me standing in public, earbuds in and unashamedly shedding tears of joy while listening to the third chorus.
Everybody Hurts – R.E.M.
That was my first time ever hearing Dawes. Thanks to Andrew, It won't be my last time…
This song hits on several levels for me. I lost more than a few people in my life to suicide. Plus, I was going through a particularly dark period of my life at the time. I had very few people I could turn to or talk to, so I would turn inward and be alone with my music. REM are still one of my favourite bands to this day because of this track.I cried for hours listening to it, because for someone to write something like this literally saved lives, including mine.
14 Steps to Harlem – Garland Jeffreys
Everybody Hurts – heavy – possibly one of the best tracks ever written when it comes to addressing the human condition and its susceptibility for suicide. How do you follow that? Hello Garland Jeffreys 🙂
When I think what "All Power to the People" means to me – it comes down to the fact that – the vast majority of the time – we do actually have power – the thing is – it's so fucking hard to wield. I think there's a belief that once you have power you don't have to work – that you'll be able to sit back, eat bon bons and everything'll be easy – I think that's bullshit. Garland Jeffreys is under no illusion that power requires work and work is often hard – is often unavailable. So gird your loins, hitch up your pants – while there's plenty of people who will give you a hand – if you want change – for yourself, your family, your planet – you're gonna have to work!
Every Kinda People – Robert Palmer
The fact that Andrew kept picking tracks from artists I love is both unnerving and cool. Garland Jeffreys is a musical hero for me. For a Black kid growing up in Bermuda, hearing Black rock musicians was manna from heaven.
Robert Palmer has always been a musical mainstay, just because he just exudes effortless cool. You can just picture him in the Bahamas, rum in one hand, cigarette in the other. He puts the sentiment of this song over with such passion and conviction, yet makes it sound so effortlessly soulful that it must violate some law of physics. Plus, it truly is such a positive, beautifully written tune.
Let's Just Have Supper – Nora Jane Struthers, Korby Lenker,
Four decades before Garland Jeffreys sang about it and just before the 80's came and swept him up – 70's Robert Palmer knew the truth: "Holding down a job, trying to show he can't be bought" – make your own dough – be beholden to no-one and you can be your own man – your own person. And once there you share a kinship with everybody else on the planet – the people who followed the same path – connected through ethics and behavior rather than race or nation state.
And yet – once again we fuck it up – the temptation to put our way over others inevitably prevails – we insist on our beliefs being best, in having it our own way – and yet even worse – in the last decade or so – we insist that if you don't share my beliefs then not only are you wrong, but you're stupid, and even worse, evil. We're never going to connect, to learn about each other if we can't be in the same room – surely we're smart enough to be able to agree to disagree – Let's Just Have Some Optimism.
I've Seen All Good People – Yes
Yes (pun intended), I have hippie tendencies. Like a lot. Like a lot, a lot. Let's Just Have Supper is a message of choosing to embrace our commonality and bridge gaps between each other, so I kinda felt like keeping the vibe going.
I love the chess metaphor to describe relationships between people. Part strategy, part instinct and always in a state of (hopefully) learning from your mistakes.
High Note – Mavis Staples
Aaaah Yes – the ultimate relationship song – which is wonderfully apt after my earlier despair that we're never going to get to know each other unless we interact in a civil manner – and isn't this the most epic way to learn how to connect with each other and the cosmic all.
And that's really what Mavis Staples is saying too – if we can stop worrying about what other people have – if we can cancel covetous – if we can live in the moment and enjoy what we have – then it's amazing how quickly we start to feel better and how that feeling is in itself contagious – thanks Steve!
Beautiful World – Devo
Annnd there's me showing my cynical side again…
Who knew all those years ago how right Devo would be? Like, alarmingly right. Eerily dead on.
And I had the audacity to follow-up Andrew's beautiful choice of the regal and spectacular Mavis Staples with a group of cynical nerds cosplaying as the house band for the impending apocalypse…
This song appeals to my inky black sense of humour…Living in Scotland, the fatalism does rub off on you, but in the best of ways. There is also a flinty stoicism that comes from liking Devo (as well as living in Scotland). The strength to endure through adversity, come what may.
There She Goes, My Beautiful World – Nick Cave & The Bad Seeds
Sometimes you have to be reminded that it's an amazing thing to be alive! The very essence of life is the ability to create new life and with Love as the catalyst – damn does it feel good. But it's not just the romantic love that Devo sings of – it's the peculiar love of oneself of how one manifests in the world that can also be truly amazing.
Nick Cave can be as dystopian as a drunken depressive on downers and could well have been found further up the list but this track just plasters a huge grin across my face – for while the lyric will appeal to and connect with any creative out there – it's the sheer heart swelling cadence of the music that carries me into ecstasy and sends me whirling around the room like a Dervish.
Damn it's good to be alive!
Ship of Fools – World Party, Anthony Thistlewaite
I did not know that Andrew was a fan of World Party, or that this was his fave tune by them. I am a huge Waterboys fan, and Karl Wallinger spent time as part of the Waterboys for a minute, then broke away to form World Party, and we are all better for it.
This is some first class songwriting, and the only thing I could think of to complement a Nick Cave track.
I liked that we weren't afraid to stray into darker human emotions and explore all avenues of human existence with this playlist. We had a theme, and we followed it to see where it took us.
Baja Funk – tulengua, dj redlite
How stoked was I that one of my all time favorite tracks made it onto the list and it wasn't put there by me! Musically brilliant – those keys – those horns – but it's the Hieronymus Bosch like lyric that reminds of the dangers of too much earthly indulgence.
But with those warnings behind us we can get back to the joy of being alive – and as tulengua – an all star band spanning the Mexican USA border will tell us – "doesn't it feel nice?!" And hell yes it does – when the groove is like this – a message of universal love – no nations, no races, where "my people are my people and color is only a pigment" – this is where I want to live – this is how it should be – could be – and yet…they're still warning us of walls – of separation…
Everybody Is a Star – Sly & The Family Stone
Andrew's choice of Baja Funk indicated to me that we sailed through the storm, and it was time to bring it home.
Sly & The Family Stone's Everybody Is A Star isn't the obvious choice. Really, I should have gone for Everyday People.
But going for the obvious seemed…well, obvious.
I liked the more understated, sentimental tone of Everybody Is A Star. Similar message, but slowed down and more intimate.
Iron Sky – Paolo Nutini
And while you can't deny the lyric – it's the "Ba pa-pa-pa ba pa-pa ba ba ba pa-pa ba pa-pa ba pa-pa ba ba ba, Ba-pa ba-pa ba ba, ooh, ooh, ooh, ooh, ooh" that leaps in and grabs your soul. I'm listening to this – grinning and making connections to a million different tracks – and while the music is pointing me in one direction and the music in another – there's a common thread and it's tantalizing – and I do indeed want it….
If you haven't seen / listened to the live version recorded at Abbey Road – stop what you're doing and check it out now – https://youtu.be/ELKbtFljucQ (sidebar on live versions of tracks – most are not better than the record, but some like Iron Sky, this version of Caledonia and this version of Make It Holy are rare examples of where lightning is indeed captured in a bottle – but I particularly like this Iron Sky video as the Keyboard player made exactly the same mistake I once did when shooting a video – sunglasses dude – sunglasses!) – what I love about this track is how fucking inspirational it is – what balls do you have to have (let alone licensing muscle,) to bring in the anti fascist denouement of the Great Dictator – and finish on a truly Scottish expression of freedom (complete with rain!)
That's Entertainment – The Jam
Mannnn…
Paolo Nutini sends me. Iron Sky is that track. You know what I mean.
Andrew and I did that a lot on this playlist. Each of us picked tracks that the other would have picked or loved. It's the musical equivalent of finishing someone else's sentences.
The Jam was the part of my college musical education when I was introduced to punk. I've always loved this song especially. The scale and scope of humanity in a small section of London through one man's eyes. It is simultaneously a wide lens view and an intimate lingering closeup.
Heroes – David Bowie
I mean he's right isn't he – Paul Weller – if you're not looking at life and loving it – what the hell are you doing? For the people who think it'll be better when they have power to those who self destruct by shutting down input – the answer is it's now! It's right fucking now – this moment that you're experiencing with all five senses – if you can find joy in the moment then you're going to be a happy human.
Talking of happy humans – that's what we're here for – I can't speak for Otis but I'm willing to bet (certainly after listening to his picks for this list) that like me, the only reason we're making these playlists, writing these words, is to create connection – create the opportunity for connection.
I believe – deep, deep down in the depths of my soul that if we just got to know each other, we could indeed be heroes – and not in how we manifest, but in how we feel – 'cos there is one thing I know – it feels pretty fucking amazing to be a hero.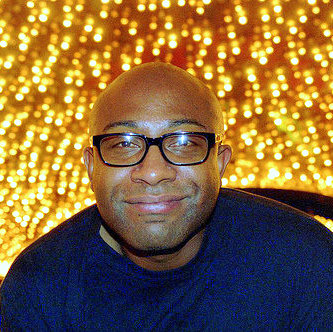 I've had many jobs in my life. I've only had one true calling: Music.
The running joke throughout my life is I don't have time to develop an addiction. All that time was occupied with music. I made my first curated mixtape courtesy of a Sony portable twin tape deck. I recorded songs I heard on WBLS FM in New York City in the summer of 1979. And I've been chasing that feeling ever since.
I curate playlists with what I call the 'beautiful melancholy.' It is feeling absolute joy about life, yet feeling a sadness you cannot put into words. It often leaves you looking out of a window at the rain, longing for a place you've never been to, and you're not even sure it exists. Somehow, you know in your heart that someday, you will find it.
It is that sentiment that powers every playlist I curate. Every expression, every thought and every sentiment.
I've found that an appreciation for other disciplines and artistic channels has given me a greater understanding of my own medium. Learning about concepts such as texture, tone, hue, shade, shape, definition, outline, sketch, framing give you a wider range of tools and context to use.
I find that the more you learn, the more you realize how little you know. With that comes a greater hunger for knowledge.
That should be the force that guides you to achieve and evolve going forward. Not only in music, but as you travel your own path.
Embrace every aspect of yourself. Learn to love and know yourself. Check your ego, keep your chin up and step forward with purpose always.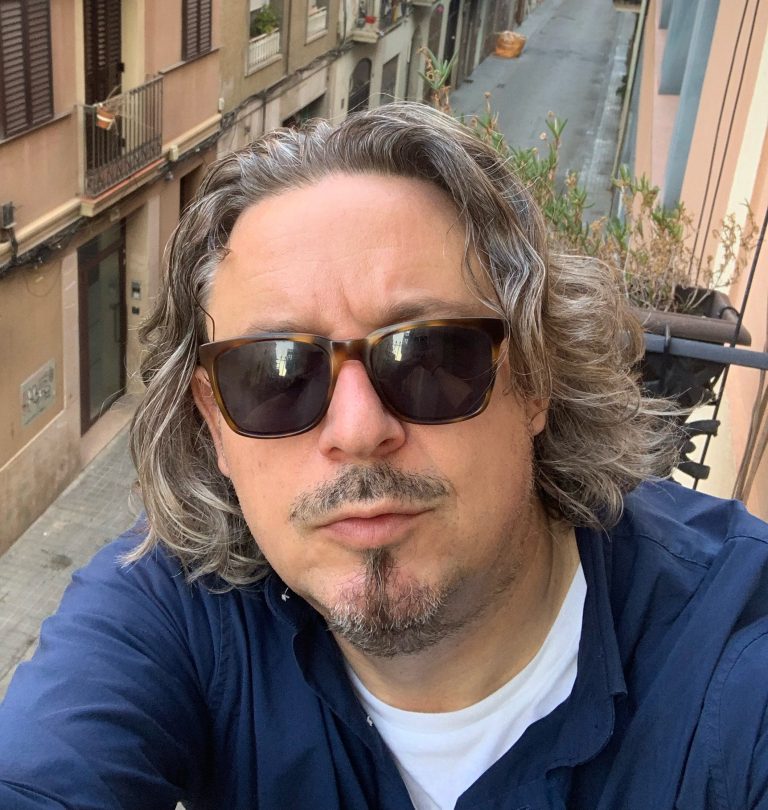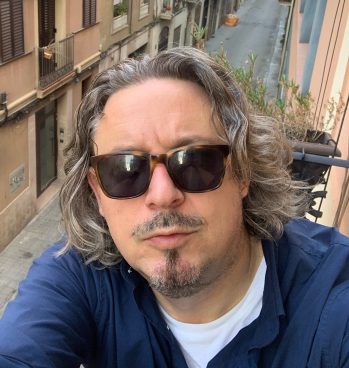 Mastodon