About this Playlist
The latest tunes sent straight to the hoof's stables to feed his healthy appetite of tasty top quality music, the best in new jazz influenced music, from the amazing instrumentation and experimental sounds of the new British jazz scene, to the deeper sounds of electronic music like broken beat, the worldwide sounds afrobeat and Latin influences of South America, the music just needs to have strong rhythms and deep grooves but still able to destroy a dancefloor.
The music is taken out for a run on the gallops to test it's endurance, with only the most hoof shaking sounds making it onto the playlist.
the latest hoof shaking tunes
"More Love" is the new collab from producer, DJ and bruk revivalist WheelUP aka West London's Danny Wheeler and legendary talent, broken beat pioneer and the "UK's Herbie Hancock" Kaidi Tatham. The track also features a WheelUP regular, Alabamian rapper Brint Story on vocals who lays down his nuanced, positive and political lyrics on the beat.
"More Love" is an intergenerational collaboration between two waves of the broken beat scene, the track blends electronic and bruk with funk, neo-soul, and the edge of hip-hop. The song itself is a beacon of positivity and self-love in an epoch age of negativity, "It's about having belief in yourself, trying to be reliable and righteous, and the need for more love in the world" Danny explains.
WheelUP and Kaidi Tatham befriended each other back in the formative 'Bugz in the Attic' years (a broken beat supergroup that Kaidi was a founding member of) as studio neighbours, alongside another bruk icon IG Culture. "To me, Kaidi is the walking personification of broken beat, without Kaidi the broken beat/bruk scene wouldn't have developed like it did. He's a keyboard virtuoso. I also feel like he is the godfather of the modern day London Jazz scene. The man is a force of nature." Danny adds, paying homage to the elders.
As an artist, producer and DJ of dual Zimbabwean and British heritage, growing up in the epicentre of bruk that is West London, it was only natural that Danny would gravitate towards the 'West London Sound'; as WheelUP puts it: "It's in my musical DNA". Originating from the drum and bass world as Danny Wheeler, WheelUP follows the footsteps and lineage of 4hero, evolving from jungle/D&B to broken beat/bruk and was knighted an "honorary Bugz" by the original dons of broken beat, Bugz in the Attic, due to WheelUP's work in pushing the bruk sound to new audiences.
Kaidi Tatham is a legendary multi-instrumentalist born in the Midlands of England and now based in Belfast, Northern Ireland. Once dubbed "the UK's Herbie Hancock" by BBC Radio 1 DJ Benji B, he's a virtuoso on the keys and a true innovator in sound production as one of the original creators of the broken beat movement.
A hugely prolific artist, he has built an accomplished body of work that falls within the cracks of jazz and dance music, exemplifying modern British black brilliance; uncompromising, innovative, groundbreaking, intricately sophisticated and deeply funky. His fanbase expands on every release and it's no surprise that that fanbase includes a diverse set of peers such as Madlib ("ahead of his time"), Gilles Peterson ("a key part of an entire movement"), K15 ("a limitless source of inspiration") and Kyle Hall: "one of the UK's most formidable and inspiring talents."
France-via-Brussels duo Nikitch & Kuna Maze aka Nicolas Morant & Edouard Gilbert share "Sauce Brazil", an intense polyrhythmic palette of Brazilian jazz-funk percussion, dovetailed with a superlative jazz sax solo from Pierre Spataro (Commander Spoon). Talking about the formation of "Sauce Brazil", Nicolas says: "We created the intense/chaotic mood of the track from a bunch of loops we moulded together. We are both heavily influenced by Brazilian music, especially jazz-funk from the country. It was clear once we had the structure of the track that it felt it could naturally be escalated to another level, so we dug even deeper into the palette of percussion."
Bastien Keb shares the first single "Pasadena" from the LP "Organ Recital". Laid out over busted late night electro-soul, the track recalls fading memories of intimate encounters. Weaving an imaginative melange of psychedelic-chamber-funk, warped anti-ballads and cinematic instrumentals. Conceived as a fantasy world to escape self-doubt and loneliness, fragments from everyday life continue to bleed through the cracks of reality – the harmony from a distant car alarm, someone's headphones on the night bus, rain on leaky roof, a decaying siren – to produce a dreamlike journey pieced together from half-imagined memories and late night inner-voice conversations.
Tel Aviv's top trumpeter Sefi Zisling evokes the sound of 70s jazz-funk on new release 'Welcome Sunset'. Sonic echoes of legends from the iconic era such as Roy Ayres, Gene Harris, Bobby Humphrey and Idris Muhammed can be heard, woven with the swagger instrumentation of Kool and the Gang. Welcome Sunset is a love letter to the crossroads between funk, soul and jazz. This summer, Sefi Zisling will be touring around Israel and Europe, with a highlight show at Zorlum PSM x EFG Jazz Festival in Istanbul.
Binker and Moses – After the Sun Settles
Made up of saxophonist and jazz stalwart Binker Golding, and Mercury-shortlisted drummer and composer Moses Boyd, Binker and Moses are amongst the frontrunners of a loose yet interconnected group of London-based jazz musicians that are influenced by the music that surrounds them including hip-hop, electronic, Caribbean rhythms, free improvisation as well as, of course, the jazz tradition.
What began as experimental jams during soundcheck as part of Zara McFarlane's touring band has evolved into 2 studio albums, 2 live albums, multiple awards, a performance on Later… with Jools Holland, critically-acclaimed live shows, and an unquenched thirst to continue pushing musical boundaries to the limit.
The latest album 'Feeding the Machine' was recorded at Peter Gabriel's Real World Studios by legendary, Grammy-winning producer Hugh Padgham, the new single features honorary third member Max Luthert on tape loops and electronics, moving their sound into an entirely new dimension that crosses into ambient, minimalism and experimental electronic territories, whilst also nodding to the duo's roots in riff-heavy free jazz.
Max Luthert has played live with Binker and Moses in various ensembles around the UK over the last 10 years, and also collaborated with the pair in Zara MacFarlane's band which saw them tour around the world together.
"After The Machine Settles" perfectly exemplifies the new dynamic that Luthert brings to the duo's sound. Binker Golding's saxophone is looped and distorted to create a meditative soundbed before being broken by Moses Boyd's frenetic drumming, which manages to groove with and experiment over the atmospheric manipulated sax, propelling the track to the outer limits.
Emmaculate – Cosmic Funk – Casbah 73 remix
Madrid stalwart Casbah 73 comes through again with an even more discofied remix of Emmaculate's summer hit "Cosmic Funk". Sparing no effort is search of the perfect groove, Casbah 73 hooked up with a live drummer and a great conga player for this remix, taking the track deep into Jazzfunk/Disco territory with disco claps and police-whistles. A must for all disco-heads and dancers.
Emmaculate is a play on words because of his immaculate attention to detail & quality. He developed his DJ'ing & production skills in House Music & Hip Hop, and became one of the go to producers and sound engineers in Chicago. He has worked as a producer and mix engineer for many top Urban Music artists in the US, as well as DJ'd countless events. Over the years, Emmaculate forged relationships with some of the Chicago legends of House Music, giving him an invaluable education and mentorship.*
Scrimshire – Love is Living – ft Omar (Photay remix)
Photay has been consistently delivering truly inspiring and original sounds to the world for the best part of a decade now. Constantly innovative and with a clear joy in sound making and songwriting. That love and joy is so clear in the new remix for Scrimshire, songwriter, producer, DJ and label owner at Wah Wah 45s and Alberts Favourites.
The drum cuts and respectful reworking of the vocals in themselves create a new excitement from the original. Add to that an entirely new horn section provided by long-time Photay collaborator Jaedon Alvira, and we have something really beautiful to dance to, lifting our hearts and minds.
The original was on the latest album 'Believers Vol1' one of the best albums of 2020, receiving many five star reviews and honours, Love is Living also features Xana and Faye Houston and vocals by UK soul legend Omar, hope for peace, unity, understanding in the face of the pain and oppression of racism worldwide.
Adam's thoughts on the album, "Believers Vol.1' represents warmth and hope. Everyone I worked with early in lockdown, seemed to want to express those longings for physical and emotional connection too. The whole album reaches out, I think it's full of long embraces. But it is also, for me personally a love letter to black music and the black artists that shaped everything I care about sonically, from my very first memories of music until now. It draws from sounds I grew up around in the early to mid eighties, classic records from the seventies that I've never tired of, but important dance records from the late nineties and early 2000s that celebrated and subverted those ideas too." *
Harald Björk – Ny Dag (Prins Thomas Diskomiks)
From the second full length album from Swede Harald Björk 'Håll om mig' out now via the Norwegian label Internasjonal run by Prins Thomas and Kai Fraeger, founder of Wordandsound and its the Prins Thomas Diskomiks remix of Ny Dag that has us shaking a hoof to that sweet acid bassline.
Harald Björk's music is a naive and emotional form of melodic minimal techno with a melancholic Scandinavian touch. His hardware live set hooks a host of machines up to the mixer in preparation for a journey…
Harald Björk was born and raised in a suburb of Stockholm, surrounded by nature, although the basements of the houses told a different story, harbouring a typically Swedish wealth of budding producers and bands. He first began to make a production name for himself with early releases on Traum Schallplatten, Apparillo Music and Deep Focus, before taking the brave decision to go it alone by founding his own Kranglan Broadcast label in 2009.
His music is a naive and emotional form of melodic minimal techno with a melancholic Scandinavian touch. His hardware-only live set hooks a host of machines up to the mixer in preparation for a journey through melancholic melodics, exploding breaks and motoric beats, with harald as jockey at the helm. His parallel DJ career meanwhile was first embarked upon as a teenager, flirting with hip hop in the days before techno stardom beckoned, eventually evolving towards the modern variant of music-for-dancing-to that we see today.
After releases on his Kranglan and Studio Barnhus dominating his work, in 2020 Harald Björk released two albums and a bunch of collabs in different genres on internationally acclaimed labels. Lush techno output Shiftings was released by Sven Väth's techno gigant Cocoon and the more playful lo-fi dance mix Håll om mig was released by Norwegian Internasjonal. The two critically acclaimed albums alongside remixes for Extrawelt on Traum Schallplatten and a guest mix for John Digweed made 2020 a well deserved carrieer highlight.*
Scrimshire – Tanto Tiempo ft Penya (Village Cuts remix)
The Hoof was a big fan of the original track, it appeared as an album track late in November 2020. It was written as a collaboration between South London artists Scrimshire and Penya.
Penya with their huge collection of percussion and the powerful sound of Lilli Elina's vocals, bounced around the original piano instrumental by Scrimshire, then returning it for live drums and additional bass from Viva Msimang. On release people like Gilles Peterson and Stuart Maconie at BBC Radio 6 Music as well as DJs worldwide kept picking up on this album deep cut. So now it is revisited with an even more up-front, dance floor sound by the exceptional Village Cuts duo. Village Cuts added more beats and rhythm as well as all new horns, which bring huge house energy to what was once a latin jazz dance piece.
Before lockdown put a temporary end to parties, Village Cuts were behind one of the fastest growing parties in London. Focused on dance music from further afield, the Village Cuts duo easily blend Rhumba, Cumbia, Highlife, Afrobeat and beyond with the unmistakable sounds of the UK underground. And a fast-developing catalogue of exceptional remixes is now supporting that.
Scrimshire is a songwriter, producer, DJ and label owner, in 2007 he signed to London's long standing Wah Wah 45s imprint, and released debut album Along Came the Devil One Night…
The Hollow (2011) his second album, was a BBC 6 Music Album of the Week, with Gilles Peterson calling it "A late contender for album of the year" and in 2013 the follow up Bight ("An eclectic range of influences ranging from disco to fusion to more contemporary electronic styles" XLR8R) completed his Wah Wah trilogy having been widely recognised and praised by Peterson, Huey Morgan, Nemone, and Don Letts.
In 2019 he finally followed up these releases with the album Listeners on his own Albert's Favourites label. A culmination of learning and growing personally and in the studio in the six years since Bight, Listeners was featured as Album of the Day on BBC Radio 6 Music, and led to interviews and support from Jamie Cullum on BBC Radio 2. Collaborations with Georgia Anne Muldrow, Emma-Jean Thackray, Madison McFerrin and more, were played on radio worldwide.
After a few side projects including three EPs as Modified Man with label co-founder Dave Koor a.k.a. Deoke, plus two EPs and an album as Aeshim, in 2020 Scrimshire released Believers Vol. 1. The album which featured in several "album of the year" lists, included songs written with Omar, K.O.G., Penya, and Tamar Collocutor. Tracks have been playlisted on France's Radio Nova plus more support from BBC Radio 6 Music.
Scrimshire has continued to gain more radio and DJ support for his successful "Scrimshire Edits" series, now three volumes strong, and has produced and mixed records for artists including Stac, Daudi Matsiko, Bastien Keb, Rōnin Arkestra, Jonny Drop, Huw Marc Bennett and Bev Lee Harling. He has also continued to develop the Wah Wah 45s label, where he is now a co-owner and director.*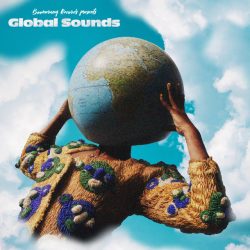 Mark de Clive-Lowe – Sunrays ft André Espeut
Legendary Japanese-New Zealand electronic producer / DJ / musician Mark de Clive-Lowe & UK soul / jazz singer-songwriter André Espeut, on a brand new broken beat, jazz meets electronica summer track 'Sunrays', lifted from the forthcoming jazz-house compilation 'Global Sounds' out this August through Boomerang Records.
Mark reflects on the recording "'We made this pretty early on in lockdown – the world had suddenly completely changed, without any indication of for how long. Making 'Sunrays' was an escape from that unknown and a chance to imagne an alternate world through the music. It was Andre's and my first time collaborating together, creating from our own spaces either side of the Atlantic while the 2020 craziness was all going on. I think it's an escape somewhere for both of us, and everyone's invited along for the ride".
André Espeut adds: "You are coming out from an Underworld of sinister people, escaping that environment to find out there are other ways to get on and progress. Shaking the shackles of your former self and embracing the Sunrays of a new future with insight and a revived capability to be guided by a positive force, powered by truth."
Boomerang Records began their journey as a record label in 2019, following a run of successful and sell-out nights in London and Leeds. They struck first with a jazz and funk-infused, experimental drum and bass, and acid breakbeat compilation album, titled 'A Jazzual Experiment'. They followed this with two genre- twisting EP's, including 'Doppia Personalità' by the Paris-based Stabfinger. This continued their itch to experiment and drew together an eclectic mix of acid, breakbeat, jungle, funk, jazz and glitch. The title track channelled the IDM and acid-inflected sound of vintage Squarepusher, and was described as 'hectic cut-up jungle at it's weirdest and most-wonderful'.
Boomerang Records is crafting a reputation that sees them put diversity first, ensuring their growing catalogue has a taste to fit every palette. This is something that they continue into their next release. 'Global Sounds' connects artists from around the world and from different scenes to create an unusual and unique collection of tracks. With collaboration, experimentation and mixing tempos all being at the heart of the albums idea, the result is a multi-genre, collaboration packed compilation LP; spanning jazz, broken beat and electronic.
The compilation is an intriguing step for Boomerang, as the label introduces some very exciting artists such as the MOBO award nominated Yazmin Lacey, the multi-award winning, king of jazz, Sir Cleveland Watkiss (MBE), Steam Down and Rudimental affiliated vocalist Afronaut Zu, broken beat pioneers Mark de Clive-Lowe and Steve Spacek, Wah Wah 45s & Albert Favourites head honcho Scrimshire, Afriquoi's lead singer André Espeut, and a remix of London Afrobeat Collectives 'Power to the Women' from Gottwood / Houghton residents Krywald & Farrer. As well up and coming artists Bryony Jarman-Pinto, Footshooter, Duke Hugh, Burland & K.O.G.*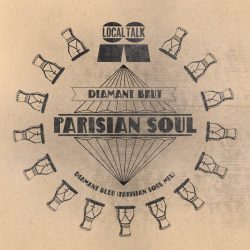 Parisian Soul – Diamant Blue (Parisian Soul mix)
Parisian Souls debut on Mad Mats & Tooli's Swedish label 'Local Talk', always a purveyor of top quality house music, Diamant Blue is no exception, intelligent, warm, jazzy, peak time house music. Frenchman David Hachour started out as a hip hop DJ in the 80's, in the 90's created the band 'Oscar' with his friend Florent Sabaton, going on to release 3 albums on their own label Denote Records and still working together with highly praised and Grammy award nominated (Nothing But The Beat – David Guetta) mastering studios 'colorsoundsound'.
In 2016 work started on Nu Disco project 'Parisian Soul' with his friends Alexandre Destrez and Edmundo Carneiro, with a live sampler concept on stage to remix their Maxi-vinyl in real time.*
Hector Plimmer – Step (Daz I Kue remix)
The Hoof loves all kinds of dance music and if we're talking about the UK broken beat scene, then Daz I Kue is a name that remains constant throughout its history, creating some of the finest examples of the genre, both originals and remixes. He is a hefty influence on the new generation of broken-beat makers and electronic producers.
His remix of Plimmer's "Step" from the critically acclaimed 2019 album Next To Nothing, is a demonstration of why he's so important. Heavy broken rhythms, latin-influenced percussion, massive bass and epic runs of strings make us all the more desperate to be back in darkened rooms listening to banging sound systems. But even until then, this one runs through enough drama and energy to lift our spirits in our own homes too.
Born and raised in South London, Hector Plimmer is a multi-faceted producer, composer and DJ who's debut full-length record, Sunshine was met with rapturous acclaim. Album Of The Week for Gilles Peterson on BBC Radio 6 Music, the record also received love from Lauren Lavern and Tom Ravenscroft (BBC 6 Music Recommends), as well as Jamie Cullum on BBC Radio 2. And its success on the airwaves transcended to streaming with the inclusion in the top 50 viral US chart on Spotify and a constant presence in Jazz and electronica playlists across many platforms.
As a DJ Hector has a monthly slot on NTS radio. He has played alongside the likes of Gilles Peterson, Kutmah, Alexander Nut, MNDSGN, Onra, Dego, Kaidi, Max Graef & Glenn Astro; Hector finds himself in the good company of those talented selectors who play genres across the spectrum of Hip-hop, Beats, Funk, Soul, Disco, Afro-beat, House and Jazz.
Last year saw the launch of his live performances. Flanked by Dave Koor and Tim Doyle on keys and percussion, with Vocalist And Is Phi heading up the quartet.
Recent performances have included supporting Nightmares on Wax, Amp Fiddler, Yussef Dayes and Flako. Key festival performances include Glastonbury, The Great Escape and Brainchild.*
Irakere – Baila Mi Ritmo (Funky French League Edit)
Funky French League proudly present the first release on their own imprint 'Discoconuts Vol 1'
After the critically acclaimed series of remixes of french superstars from the Warner Music back catalog (Francoise Hardy, Sheila, Veronique Sanson…), the Funky French League is back with a batch of new reworks exploring Latin American disco, all three tracks released in 1980.
The track featured on the Hoofs playlist is "Baila Mi Ritmo" by Irakere, from Cuba written and composed by the legend Chucho Valdes comes out in 3 versions (extended mix / radio edit / dub). Dance, Dance, Dance by Orquesta Novel by Latino American from New York. La Cotorra by Perucho Conde from Venezuela whose rhythm is inspired by Sugar Hill Gang's Rappers Delight is allegedly one of the first ever raps in Spanish and provides socially conscious lyrics. "La Cotorra" comes out also with a bonus beat version specially crafted for DJs.
Funky French League is a crew of multi-generational DJ / producers/musicians such as Young Pulse (Gamm rec.), Dabeull (Roche Musique), Chaps (Sun Is Coming), Woody Braun (Malka Family), Monsieur Willy (Générations FM & FG), DJ Asko (Nova & Générations FM, Hypnotic DJ), gathered by Uncle T (Groove Deluxe). They promote the whole Funk spectrum by making parties, mixes, remixes, re-edits, radio shows… More than a musical style, they promote a state of mind, partying with a good taste mixing people and genre.*
The Haggis Horns – Haggis Express
UK funk/soul kings The Haggis Horns are back after three years with a new single taken from their forthcoming 5th studio album "Stand Up For Love". This first single is a full-on instrumental funk banger called "Haggis Express".
This is pure dirty funk at it's best, deep in-the-pocket drums and bass groove, scratchy funk guitar, a fiery hammond organ solo, latin fire congas and a horn section so sharp you could shave with their riffs. Dancefloor gold for sure whether you're a funk brother, soul sister or head spinning, windmilling b-boy/b-girl.
Featuring some of the finest brass and rhythm section players in the UK, Haggis Horns musicians have played live and recorded with a host of major music artists
including Mark Ronson, Corinne Bailey Rae, Lou Donaldson, Amy Winehouse, Lily Allen, Martha Reeves, Jamiroquai, John Legend & The Roots, The Cinematic Orchestra, Morcheeba, Roots Manuva, Finley Quaye and Nightmares On Wax.
Two decades on, numerous releases, hundreds of gigs worldwide, The Haggis Horns are still kings of the hill when it comes to UK funk and soul, read the full story below.
The Haggis Horns are a 7 piece live funk extravaganza; a brass heavy funk powerhouse that has been rocking clubs up and down the UK for years, combining breakbeat funk, soul, hip-hop and afrobeat with the virtuosity of trained jazz musicians.
Leeds-based instrumental funk outfit The Haggis Horns have done extensive work with Mark Ronson, lending their lungs to perform live what was the Dap Kings' studio role, and performing with Mark on countless live dates and TV appearances. Members of the band have performed and recorded with many top artists including Amy Winehouse, John Legend, Jamiroquai, Nightmares on Wax, Martha Reeves, Corinne Bailey-Rae, Adele, Robbie Williams, Roots Manuva, Estelle, Duran Duran, Snowboy, Lou Donaldson, Lily Allen, and The Cinematic Orchestra.
The Horns also feature on legendary deep funk album Keb Darge presents the New Mastersounds Debut 7″ "Hot Damn!" was released in November 2006, followed by 12″ "The Traveller p. 1 & 2″ , which won the band even more widespread acclaim. Two more funk-fueled bombs followed for the summer and after the success of these debut singles the boys were super-busy touring with Mark Ronson, but they found time to hit the studio. "Got To Lose Your Way" is a ridiculously funky vocal cut featuring the dulcet tones of John McCallum, while the flip rocks to their brilliant take on Kool & The Gang's classic "Who's Gonna Take The Weight", making the two sides a heavy combination indeed.
After three sell-out singles and a decade of gigging across the globe The Haggis Horns released their long awaited debut album "Hot Damn!", which sums up everything about them: at it's core, hard-hitting dancefloor funk, but also exploring reggae influences, loose-limbed instrumental hip hop and slamming afrobeat. Add in a couple of cover versions that have been popular additions to the band's legendary live shows, and you have the funkiest sound this side of The JBs from a band at the top of their game!
Following the tragic loss of founding member Jason Rae in 2008, the band hit the studio and recorded their follow up full-length, "Keep On Movin'", which delivered more heavy funk and afrobeat-inspired instant dance floor classics. Guest vocalist this time was Nia Saw (aka Lucinda Slim) who has performed around the world with the likes of Zap Mama and is also a funk aficionado, DJing alongside Keb Darge at their long established Deep Funk night at Madame Jojo's in London's Soho.
Third album, "What Comes To Mind" was released in 2015 on the band's newly-founded label Haggis Records, and once again saw The Haggis Horns feature their favorite guest vocalists Lucinda Slim and John McCallum as well as Geordie singer John Turrell from Smoove & Turrell. The album is packed full of feel-good funk, soul and boogie that pays homage to the band's musical heroes of the 1970s – Kool & The Gang, Donald Byrd, The Blackbyrds, The Mizell Brothers, Earth Wind & Fire and of course, the Average White Band.
2017 saw The Haggis Horns release their much-anticipated fourth album "One Of These Days", as per usual providing a heavy dose of funk/jazz-funk dancefloor bangers but also adding a nice mix of disco/boogie and sweet laid back 70s style soul. This album again saw the band calling on the vocal chops of Lucinda Slim and John Turrell on two tracks each, but the band also teamed up with talented rapper Doc Brown on another two tunes, "What's It All About" and first single "Take It Back", a block party jam that immediately garnered praise and worldwide radioplay.
3 years later, and having spent much time in the studio to get things just right, the time is ripe for the release of the band's much-anticipated fifth album proving once again why The Haggis Horns are still on top after more than two decades! *
Holy Hand Grenade – The Chase
The Chase is a dance floor heater that really makes you want to move. It's packed with tightly woven interactive grooves, explosive horns, and luscious (at times even psychedelic) sonic landscapes.
A perfect jam for the summertime, a great party song, and an all- around make-you-feel-good banger. Inspired by our love of afrobeat, jazz, world music & funk, with an urban flavor & fierce energy throughout. It features a crushing keys solo, an all female horn section and a female bandleader/composer.
Holy Hand Grenade took on its name in a moment of spontaneity. The band, like it's name, is a spontaneous, fun and mischievous convergence of afrobeat, funk, and jazz. The band's seven members, Lynn Ligammari, Jackie Coleman, Dave Palazola, Timothy James, Chris Doyle, Ronnie Lanzilotta and Marcus Farrar, all hail from various parts of the Eastern United States, but draw on sounds spanning generations, continents and genres, with influences ranging from Mulatu Astake and Fela Kuti, to Eddie Harris and El Michels Affair.
Members of the band split their time recording and touring with acts like Antibalas, Conor Oberst, Red Baraat, Durand Jones & The Indications, Evolfo, Pronoun, Rodes Rollins, Armo, Touki Delphine, and The Sway Machinery. The Brooklyn ensemble has been kicking around the city's groove music scene, playing venues such as Brooklyn Bowl, Nublu, Bembe, Apotheke, and more.
Combining luscious rhythmic landscapes with powerful saxophone-driven melodies, HHG brings a sound that is tribal, danceable and fresh.*
* edited versions of text provided by labels/publicists