About this Playlist
The latest tunes sent straight to the hoof's stables to feed his healthy appetite of tasty top quality music. The best in house and dance, from soulful house and disco, to acid and techno, deep or chilled, full on rave to a more jazz influenced sound, the music might be underground, commercial or experimental. The song is taken out for a run on the gallops to test it's endurance, with only the most hoof shaking sounds making it onto the playlist.
the latest hoof shaking tunes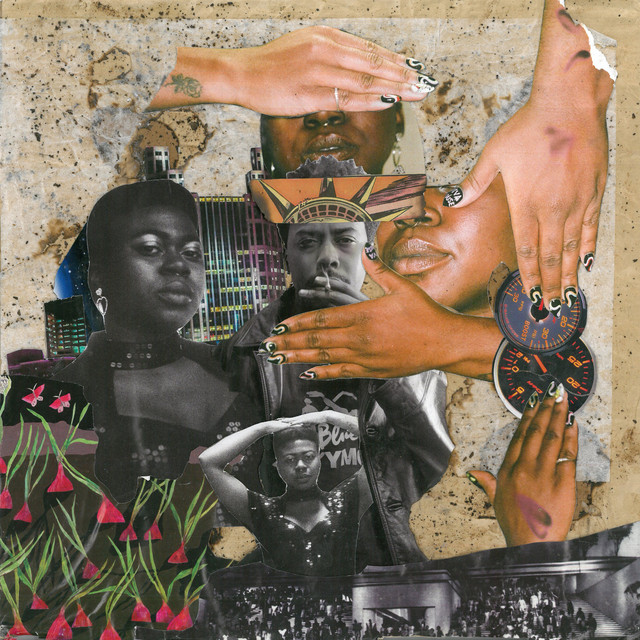 Dee Diggs teams up with Joey Mercedes and Brandon Markell Holmes for 'It Goes On (At the Afterparty)' on toucan sounds.
Following the recently released 'Jump For Joy, Pause For Peace' on toucan sounds, Joey Mercedes and Brandon Markell Holmes return to the label, teaming up with Brooklyn phenomenon Dee Diggs. Digg's debut production and first appearance on the label arrives around a slew of much-anticipated gigs and appearances at Dekmantel Festival, Boiler Room, and many more.
'It Goes On (At the Afterparty)' brings lush pianos and synths together with skipping drums under gorgeous vocal performance from Brandon Markell Holmes.
Anthony Nicholson teams up with Brandon Markell Holmes for another track on the playlist 'Found'. Chicago's Anthony Nicholson has a storied history in dance music. For decades he has been crafting some of the best house music around on labels such as his own Circular Motion and Infinite Audio, as well as on legendary imprints Prescription and Clairaudience, adopting a host of aliases along the way. Now landing on Brooklyn staple toucan sounds for his latest release, the DJ/producer links up with Brandon Markell Holmes for 'Found.' Leading the release, the original mix of title track 'Found' sees Nicholson's lush production peppered with Markell Holmes' emotive singing, making for a dreamy vocal house cut.
Robert PM is the solo project of producer, composer, and performer, Robert Perlick-Molinari. This is his first work as a solo artist, being one half of indie dance darlings French Horn Rebellion. In Robert PM, he moves away from disco pop, and into the realm of organic house with underground electronic music elements. He has described his solo work as 'deeply personal', a place where he can explore his inner space and create a truly intimate expression.
His second single, and releases, is 'Faces,' a track which features star-studded guest performances by Portuguese producer Moullinex, and Houston, TX – based rapper Fat Tony. With organic horns holding down an undeniable groove layered with electronic production via arpeggiators and bass synthesizers this powerhouse collaboration injects energy and confidence into a dancefloor gem.
Brooklyn-based DJ/producer Lucas Feigenbaum AkA Slug Father teams up with the Vancouver-based indie dance duo tourdefrance on their latest double single release "Feeling Right" out now on Casablanca Sunset Records. The dance-centric release, features two songs "Feeling Right" and "Tell Me." Both of which are club influenced dance tracks that feature sun-soaked synths, groovy bass lines and uptempo house rhythms. The songs were a collaborative effort created over the course of a couple years with all three artists involved on the project working in different cities; tourdefrance split between Vancouver and the UK, while Slug Father was situated in New York.
"Feeling Right" also marks the first release from tourdefrance on the Casablanca Sunset label imprint. tourdefrance is a project between Luke Fantom and Carson Tworow who met in Vancouver, Canada in 2018. Their sound is rooted in lo-fi house, disco, and afro-house taking inspiration from hip-hop and electronic music producers such as Kaytranada, Folamour and Knxwledge.*
Welcome to Shifting Gears, the new moniker from Tokyo-based producer, Hoshina Anniversary. Hoshina Anniversary has risen to particular prominence in recent years with his self-titled brand of 'Watechno,' a stylistic fusion of traditional Japanese instrumentation with Chicago and Detroit sensibilities. This artistic work has found homes on ESP Institute, Young Marco's Safe Trip and Amsterdam-based MUSAR Recordings, among others. His new project, Shifting Gears is named after the 1975 'Gears' LP of jazz and hard bop organist, Johnny Hammond. This new moniker focuses heavily on principles of jazz and raw musicianship, with a continued exploration of machine-reared club sounds. How the two can take shape as one.
Hoshina Anniversary fuses traditional Japanese instrumentation with House & Techno sensibilities across his productions. Arriving now on Brooklyn's toucan sounds label under his Shifting Gears moniker, the DJ/producer turns in two Jazz and Hard Bop inspired club-not-club tracks on 'Drum Nation'.
Leading the release, title cut 'Drum Nation' sees loose drums and jazz scales meet crunchy production, delivering a deeply musical and punchy house track. 'Average Hoshina Sound' sees more delightfully lo-fi production as wonky stabs and glistening pads culminate in an energetic mid-point build-up, making for a high energy dancefloor-focused accompaniment to the title track.*
The Southern-California born and Hainan-based musicians, Matt Waters and Matthew Busch aka Intro to Music Theory have been on an eclectic musical journey and a plethora of experience in a multitude of genres- first in the classical, jazz, and freelance world in the United States, and later as electronic artists and producers in China. Back in 2020, they released their debut EP, Toot the Bad Horn, an eclectic mix of house and instrumental-fusion. These tracks are what propelled them into the NFT and Crypto space with incredible success, partnering with Charged Particles and NFTYthings to sell the 15th most expensive t-shirt of all time. The latest release 'It's An Attitude' is a homage to the history of house. Rooted in jazz, funk, and disco, this house track features the signature trumpet and trombone of Intro to Music Theory and showcases their signature live-horn layering.*
Smoove and Turrell – It Ain't Working – Ashley Beedle's NSW Vocal
Smoove & Turrell's sixth studio album Stratos Bleu has proven to be a revelation since it's release in June 2020. A 6 Music Album of the Day award and a #1 album in the Official UK Dance Charts have ensured both critics and fans declared it an unprecedented success for the band.
The electro disco tinged track 'It Ain't Working' was a key single, racking up double figure spins on BBC 6Music, Radio 2 and beyond. And now as the album gets the remix treatment, so too does this track with two great producers stepping up to the remix plate.
A producer who is already familiar to anyone with even a passing interest in house music, Ashley Beedle is the first to get his mitts on the record… he has long been a fan of the band and recruited John Turrell to his MAVIS project a few years back. Ashley was given free rein to choose which track he wanted to remix but he knew straight away this was the one he could do the most damage on. His distinct and refined funky bassline over a grooving four-to-the-floor kick provides a perfect backbone for analogue synth-lines to spiral around the frequency spectrum and for string sections to move your soul. Smoothly intertwining John Turrell's distinctive soulful and uplifting tones, it's a combination so effortless, so natural but oh, so good..
And if that's not enough, a dance floor-ready dub and instrumental version are thrown in for good measure. Mr Beedle is backed up by a rising star of house music, Sorley born into a musical family, his old man being in the seminal break and bleep outfit Unique 3, their track The Theme inspired many early UK dance producers and Sorley takes inspiration from those early years of dance music as he throws in some infectious melodies and tantalising bass riffs that keep you riding through his club focused mix. Defected, Repopulate Mars and Nothing Else Matters have all released Sorley tunes, and this mix goes to show why he has become so highly regarded within the UK dance scene, notching up notable support from BBC Radio 1's Danny Howard and a host of big name DJs already despite his early career stage.
Just released in May is also a dub version of Stratos Bleu all remixed or you might say reconstructed by the man Smoove himself.*
Duo-Tone Productions – Time and Time Again ft. Sense of Sound Singers (Natasha Kitty Katt Remix)
Duo-Tune first gave us a Liverpool club night and then a record label with an eclectic mix of House, Nu Disco and Electronic releases from KOVA and Josh Hunter and in 2018 went into production, featuring vocalists Tori Cross on Sunrise, Gazelle on Keep on Moving, Anaisa on Recife and on the latest production its the turn of the incredible voices of the Sense of Sound Singers delivering the choir's first original single. Professional backing singers for artists including Damon Albarn, Paloma Faith, Take That, Seal and Nile Rodgers, they can also be heard belting out club classics with the Cream Classical concerts celebrating Liverpool's finest nightclub from the heydays of UK Superclubs.
The track has received remixes from long time collaborator Lazy Legs, K Klass and featured on the Shake a Hoof playlist it's the Natasha Kitty Katt Kitty Katt remix, sprinkling some of her disco dust on the track, Edinburgh native and fan of Soul, Boogie and Disco from a young age, she has taken these influences into her DJ sets and musical productions, with references like being a resident at the legendary Southport Weekender and worldwide Glitterbox events you can see why 'Time and Time Again' she's the go to DJ for a soulful remix.*
Junior Sanchez – All This Love
Legendary house icon, Junior Sanchez drops a huge new single 'All This Love' on 25th September in his debut on Kevin McKay's long running and taste-making label, Glasgow Underground It's a fantastically fresh version of Debarge's 'All This Love' and has been remade from the ground up with no samples and all original instrumentation. 'All This Love' is a wonderfully warm and uplifting house track, which very much taps into the growing trend in dance music for full songs, live instruments and classic production. Extra panache comes to the release with vocals delivered by Felly The Voice.
The beautiful 'All This Love' comes with huge, 80s-style R&B soul vocals and a serious groove straight out of New York City. It's already proved popular with house heroes, Mousse T, Mat.Joe, Quentin Harris, Hector Romero, Riva Starr, Vanilla Ace, Paco Osuna and many more. The silky drums roll down low while heart swelling vocals soar into affections up top. Add in the warm, glowing chords, classy strings and a bassline that ties it all together, and the result is a truly timeless new tune from Sanchez that shows rare and real musicality.
New Jersey heavyweight Junior Sanchez has been closely tied to the evolution of house music since the nineties. He has released on the most celebrated labels from Strictly Rhythm to Nervous, Circus to Defected, all having started out aged just 17 as an A&R for Rufftraxx. He has worked with a real 'who's who' of the scene including artists like DJ Sneak and Roger Sanchez, Armand Van Helden and Todd Terry, and his remixography is equally impressive, having retouched A-listers like Daft Punk, Madonna, Gorillaz, Jamiroquai, Azealia Banks, Cassius and Ariana Grande.
Long and storied career aside, Sanchez remains as current today as ever. The stalwart is clocking over 620,000 monthly listeners on Spotify alone and he recently delivered back to back house cuts to lockdown clubbers via Beatport's Reconnect: Global Livestream. Sanchez's latest project is KULTUR launched together with jackin' house producer, Demuir. The brand represents music and people of all colour, sexes and social backgrounds, and aims to put the history of dance music and the artists who made it, at the forefront. KULTUR has kicked off in stylish fashion with releases so far from DJ Sneak, Amine Edge & DANCE and Carlo Lio.
Championing house music in its purist forms for over 20 years, Glasgow Underground is the perfect home for this new release. Through careful A&R by GU founder, Kevin McKay, it became a cult, deep house imprint during the late 90s and 00s with fans including Andy Weatherall, Deep Dish, Farley & Heller, and Danny Tenaglia. With regular spots on the BBC Radio 1 shows of Annie Mac, Pete Tong and Danny Howard, Glasgow Underground is now one of the most prominent house imprints on the planet. In the last three years, the label has enjoyed Beatport and Traxsource #1s and regular store top 10 hits, as well as tracks from the likes of Andrew Meller, CASSIMM, Mike Vale, Moreno Pezzolato, Lee Cabrera and Kevin McKay all streaming over 1 million times.*
Most Precious Love – Blaze presents UDAUFL ft Barbara Tucker ( Sebastian Creeps & Julian Back remix)
King Street Sounds returns to the iconic and best-selling single "Most Precious Love" from Blaze presents UDAUFL and Barbara Tucker with brand new remixes ready and willing to rock international dance floors! French DJ/producer Sebastian Creeps joins forces with Swiss DJ/ producer Julian Back for their funky and fresh disco-infused remix of "Most Precious Love."
King Street Sounds, was created in 1993 by Hisa Ishioka and is a division of Hi's Productions USA. The label name was inspired by the actual location of legendary New York City night club Paradise Garage and is also heavily inspired by its resident DJ. the late Larry Levan.
Most Precious Love is one of the labels biggest records, first recorded in 2004 and featuring two House music legends Blaze and the vocal talents of Barbara Tucker you could say the Queen of House music, also UDAUFL or Underground Dance Artists United For Life is a collective made up by Blaze and many of the scenes biggest artists, linked to the collective are Arnold Jarvis, Barbara Tucker, Byron Stingily, Charlotte Small, Darryl D'Bonneau, Dawn Tallman, Emory Manson, Giam Thide, Joe L. Adams, Joi Cardwell, Josh Milan, Keith Thompson, Kenny Bobien, Kevin Hedge, Michelle Weeks, Sabrynaah Pope and Ultra Naté.*
Ash Reynolds – Everytime (Siente remix)
Following a significant amount of requests for downloads after hearing the infectious grooves of 'Everytime' in DJ mixes, the track will be dropping exclusively on Spotify today. The production has been on and off for several years and the radio edit is the 6th version & initial release, which was be followed by an extended version in July, the Hoof is featuring the Siente remix.
The sound of Ash Reynolds has a huge influence from the late 70's and early 80's R&B, Soul & Disco. Ash has developed his style of Disco House from the early signing of Dobora Records back in 2013 to the point where has now worked with the world famous dance label Nervous Records alongside Mark Lower and has remixed the likes of Kraak & Smaak. He currently continues to release tracks under his own label Slightly Transformed which pushes House, Disco & Funk influenced music.*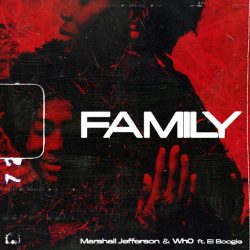 Marshall Jefferson & wh0 ft El Boogie – Family
The father of house music, Marshall Jefferson, and rising stars, Wh0, have joined forces for new single 'Family'. Featuring the gospel-tinged vocals of El Boogie, this uplifting track evokes memories of early house classics and the message of family and togetherness which house music spread around the world. Marshall Jefferson needs little introduction. Since he released the first ever piano house track, 'Move Your Body', on TRAX Records in Chicago back in 1986 he has remained a pivotal figure in the story of house music, both as a solo producer and as part of the influential act, Ten City, among others.
Marshall Jefferson remains as relevant now as he has ever been. The enduring quality of 'Move Your Body' as covered here by the hoof, saw the track rule the airwaves once again last year with a newly revamped version produced in collaboration with Manchester house heroes, Solardo, Marshall's influence on house music cannot be overstated!
Since forming in 2018, Wh0 have kept their identity hidden and focused on their music, delivering massive dance tracks which have seen them pick up over 25 million streams, certified hits on Radio 1, including the 'Dance Anthem' title, and releases on key labels such as Ultra Music, Positiva and Toolroom.
This mysterious duo Wh0 just keep getting better. With a Nile Rodgers collaboration already under their belt and others with Idris Elba and Laidback Luke forthcoming, 'Family' will only add further to their reputation as purveyors of the highest quality house music
LA-based vocalist, El Boogie, brings a vocal reminiscent of some of the great names in house music, lifting 'Family' into the realms of instant classic, the song takes you back to the halcyon days of house with soaring harmonies and sing-along vocals from El Boogie – proving why he is also a much-in-demand vocal coach – riding above a signature Marshall Jefferson piano groove, shuffling house beats and irresistible bassline. The production is contemporary and top quality, as you would expect where these names are involved, but has an unmistakeable classic house vibe, with all the elements coming together in sublime fashion to deliver a feelgood summer anthem.*
Das Funk – Noden
Hailing from East London, Ollie Harvey and Dave O'Leary started their music journey when asked to play records in the local boozer, progressing to production in 2019 with self released track The Proper Knocka then in 2020 with on LIFTIN records, a three track EP titled Skinner 2021 should be a busy year for the duo with lots of new music ready to be unleashed onto the dancefloor (this of course might just be your kitchen floor for a few months yet) and a first release on YAM WHO's label Midnight Riot the UK's premier source of Nu Disco and House, with the wonderful Das Funk EP swirling heady disco pumper filled to the brim with string and brass sections guaranteed to bring the party to whatever floor may be appropriate.*
Art of Tones – Cameo Maceo
Passionate about electronic music and its French ways, inhabited by the energy of the dancefloor and motivated by the desire to produce artists with a rare sense of groove and a signature sound Frappé records brings take us on a Roller Coaster ride of French electronic music.
After the first release on vinyl and digital formats that has been noticed and hailed by media and DJs alike – The Blessed Madonna, Ten Snake, 5 Magazine Chicago, Music is 4 Lovers, Greenroom, among others have supported it – Frappé label is back with a new jazzy and funky house EP, one that is also strongly rooted in the past and current French electronic scene. With this new release, Frappé is tilting towards the historical influences at the very roots of House music: jazz, piano and funk.
On this latest release Ludovic Llorca better known as Art Of Tones opens the EP with an ode to Maceo Parker, big brass stabs, funky 70's guitar licks and a driving hypnotic bass line.
The EP also features 'The Realm' from Robby & Stupid Flash, all about the synths on this one , 'Downed' by Georges, a track each from label owners Basile de Suresnes 'Jazz after Sex' and Ten Fingerz, 'Stereojazz' as the name suggests a cool jazz workout with a quirky voice over stitching it together.*
Starting Points – Flevans
The hoof is a big fan of the multi-talented instrumentalist, DJ and producer Flevans' his musical career took off when he signed the to the renowned Tru Thoughts imprint for a string of EPs on the label.
Flevans' early work showcased a love of classic funk and soul, contemporary beats and an ear for sunny, uplifting samples – Collecting the standout tracks of these EPs into one glorious studio album, his first LP 'Make New Friends' debuted on the Brighton imprint to critical acclaim.
Following up with a studio album 'Unfabulous' (Jack To Phono) saw him experimenting with a blend of his signature samples and live instrumentation. This naturally led to his third studio album '27 Devils' being his first totally sample-free LP (he played keys, bass, guitars, percussion and even lent a few vocal snippets) and also his first work collaborating with vocalists Sarah Scott and Shona Foster
2016's LP 'A Distant View' released on LOA Records (Lack of Afro) saw a return to his roots showcasing an array of instrumental funk, soul and downtempo tracks, which displayed his compositional and multi-instrumental confidence. One of the key tracks from the album, 'Reach Out' featured on the Craig Charles Funk & Soul compilation and had music sites such as 'Rock With This' saying "'Reach Out' is funk at its finest. Think Galactic, The Meters, Sly & The Family Stone, Funkadelic… The energy on this one is palpable…."
Long considered a member of the extended family, 2018 saw Flevans arrive at his spiritual home of Jalapeno Records. Signing his 5th LP 'Part-Time Millionaire' the release saw him furthering his trajectory of song-led compositions, including more collaborations than ever with the talented Elliott Cole, Laura Vane, Sarah Scott, and Izo FitzRoy all lending their vocals to the record.
It turned out to be a watershed moment for him as the album racked up over 25 BBC Radio spins from a varied band of supporters including Zoe Ball, Don Letts, Craig Charles, and Trevor Nelson.
Flevans' incredible ability to create more music saw him swiftly return to the studio to strike while the iron was hot and after dedicating months to writing and recording he delivered the follow up 'Accumulate' which was released in 2020. The title was born of Flevans' tendencies to amalgamate a wide spanning collection of influences altogether, fusing funk, soul, disco, pop and electronica yet still stamping it with his own unique sonic signature.
Building on his previous successes he boasted no less than eight vocal tracks on the new record, with features from his ever present music partner Laura Vane, northern soul man John Turrell, and the mysterious talent that is Scooby Jones…
There's simply no stopping him though, currently in the planning stage for his next album, Flevans is focusing on producing more dancefloor dedicated feel good grooves to make the world a better place, starting with those found on the quality EP 'I'm Over Here' and the forthcoming 'Starting Points EP'.
Title track 'Starting Points' is a killer combination of disco and funk, a heady combination of vintage sounds and modern production – chopped vocal samples, driving basslines and 4 to the floor drums are all tied together with Flevans' trademark live instrumentation.
'Biznizz' grabs your attention from the word go with growly vocal samples, driving drums and huge synth stabs. It's a deep and heavy groove that builds relentlessly and demands to be dropped to a full dance floor, sometime soon, for now check it out on the hoof's playlist below.
Following this new direction with 'I Wanted You To Stay' with deep house grooves, mind-blowing synths and hookalicious vocal samples whilst all building to a huge orchestral finale and ending this three release package with the floor-filling.
'Starting Points' it's a killer combination of disco and funk, a heady combination of vintage sounds and modern production – chopped vocal samples, driving basslines and 4 to the floor drums are all tied together with Flevans' trademark live instrumentation.*
Lief Feat. Sasja Antheunis – Always (Ralf GUM Deep GOGO Music Mix)
Highly respected deep house legend Ralf GUM brings his timeless classic soulful jazz perfection and a funky groove to this stylish Remix of "Always", collaborating with this truly worldly bunch spanning Berlin / Melbourne duo Lief, featuring vocals from sensational Tokyo-based Sasja Antheunis. Always is track from Lief's forthcoming album set for release early 2021.
Lief is the collaboration between two Australian composer producers ,Michael Edwards and Adrian Watkins. Their diverse musical backgrounds range from Michael's jazz piano education and extensive music works in film, advertising and television to Adrian's music composition education and love of dance and electronic music including solo album releases and live electronic sets at clubs and festivals. As multi-instrumentalists boasting Honours degrees in music composition they formed a production partnership to compose soundtracks for high-profile films, games and TV advertising campaigns.
Michael and Adrian relocated to London in 2002 for two years during which time where they developed their 'Lief' sound; which fuses elements of pop, electro and acoustic sounds with seductive vocals. The formation of a band with Sasja Antheunis allowed them to road-test their ideas live. Other artists soon embraced their sound with Lief's remix work appearing on Moloko 's last ever single release 'Cannot Contain This' and the Hed Kandi club hit StoneBridge – 'Put 'Em High' which reached the top 10 in the UK Singles Chart. Lief's debut album Photogenic released in 2017 on Native Music features guest vocals from Sasja Anthuenis, Ruth Rogers-Wright and Kate Hollingsworth. New Lief material with further collaborations including "So Shy" (Featuring pop soul R&B sensation Daniel Merriweather ) was released late 2019, and a second album is on the way in 2021.*
Feel Great – Drop Out Orchestra & Monsieur Van Pratt ft Shareef Keyes
Taking cues from disco pioneers such as MFSB and DFA, Sweden's Drop Out Orchestra rose to prominence in 2008 with a seemingly endless arsenal of bootlegs, re-edits, and covers.
Way back in 2012, the Hoof remembers Greg Wilson sharing a great re-work of The O Jay's 'Backstabbers' and they're still doing their thing, check out this version of a classic house track from back in the day.
Now teaming up with Mexican DJ sensation and Super Spicy Records boss Monsieur Van Pratt for their first collaboration, they have crafted a four-track EP of undeniably funky disco-house excursions, highlighting a shared passion for golden age disco, funk, and soul, showcasing their genuine appreciation of these influences.
Monsieur Van Pratt is the pseudonym of Jesús Rodríguez, musician, DJ, and producer based in Mexico City. His musical style is strongly influenced by 70's disco, 80's funk, and jazz. His DJ sets and productions combine these genres resulting in a hot mix made to dance. Sharing scenarios with many big names of the international scene such as Boston, Bun, Thris Tian (Boiler Room), Thieves Like Us, James Richardson (MGMT) Jupiter Hotmood, Voyage Funktastique, Shiro Schwarz, and many more.
He is the mind behind Waves TV, a production house focused on making music events and concerts, having presented several international artists since its foundation in 2017 until March 2020, before the COVID19 pandemic outbreak. In February 2020, he participated in Carnaval Bahidorá, one of the most important music festivals in Mexico, at the Disco Pepsi – Silent Party stage. In that same month, his own record label, Super Spicy Records, is launched worldwide, focused on publishing Funk, Disco, House and Jazzy music. Its catalog includes several of the most influential producers of that scene such as The Funk District who is a regular here at Shake a Hoof and even has a dedicated playlist and Rayko, Hotmood, Robert Ouimet, Igor Gonya, C. Da Afro, among many others. After a few months, Super Spicy Records becomes the first Mexican contemporary label of Disco, Funk and House, in imprinting vinyl records.*
Guydee – Pacifique
After a brief hiatus due the pandemic, Russian label Minor Notes Recordings returns for their 7th release. During the first 6 releases they have gained a reputation as one of Russia's finest exports of house music to the world, introducing many us to the likes of Scruscru, Baltimore Chop and Lowres.
However, after nurturing his own artists it's the turn of Moscow based label owner Guydee himself to shine and make a much-deserved debut on his own imprint.
Over the last year Guy has taken some time out of releasing to rebuild his own sound and sharpen his production skills, now fresh out the studio he and has a full stack of new music to share with the world.
First up is 'В стол EP' (hidden in Russian) where Guydee presents 3 super deep compositions which include collages of organic sounds and original instruments by the man himself. Malta's deep house don Melchior Sultana is also drafted in on remix duty and provides a sub-aquatic flip of the lead track 'Svet'.*
The Hoof shares the dreamy house sound of Pacifique, a perfect mood setter to begin your night out or chilljng watching a sunset somewhere across the Pacific.*
That Kid Chris – The Situation
Chris Staropoli aka That Kid Chris (Strictly Rhythm, Henry Street, Nervous) comes correct with his 2nd original release on US Based Jo Ventura's label BIG Speaker music 'The Situation' is a funky disco house groover in classic TKC.
After a visit to the the legendary Queens NY Funhouse Disco based in his local neighbourhood that influenced his future in dance music and releasing 'Keep On Pressin' a track big in the UK dance scene, it was picked up by Sasha and Digweed for their seminal release Renaissance The Mix Collection which went on to become the highest selling dance music compilations of all time.*
* edited versions of text provided by labels/publicists