Marija: I Feel Free – Cream
Alright, so my first track choice is one that was my most played song last year that I still can't get enough of, so I thought it was a good start. I love Cream, and I can't believe this track came out 54 years ago and works so well still today. As do many songs from the 60s, such a crazy good decade for rock n roll. Curious about what you put next 🙂
Andrew: Shelter Song Temples
I Feel Free came out the year before I was born and you're right – it works just as well today as it did back then (I wish I could say the same about me! :-p) – there was so much amazing music coming out of the pure musicianship of the players – the idea of a supergroup where you matched three immense talents (with accompanying egos) hasn't always worked but with Cream it really did seem like lightning in a bottle.
Obvs i'm reaching back to the era for similar grooves but I'd recently come across Temples on another recent collaboration and even though the album was released in 2012 you could be forgiven for thinking that John Lennon wrote the initial lick!
Tugboat – Galaxie 500
What a cool band Temples, love the track you put! Such a great find for me, love how they also have a 60s vibe to them.
I toned down the vibe a little bit with Tugboat, but I do love Galaxie 500, think they are such an underrated band, and thought they would fit well
Animal Nitrate – The London Suede
Tugboat has me immediately dialing in on the guitars – there's that retro tonal feel – looking at the release date I can see why – that 80's indie / alt sound is right in my "wheelhouse" hah! I immediately thought of Suede – the perfect marriage of Brett Anderson's vocals and Bernard Butler's guitar – keeping the same intensity but dragging forward a bit into the early nineties!
My Dreams – The Gun Club
Suede goes so well with Tugboat, I only know a few songs from them, mainly hits, so this was a great listen to find some more cool tracks. I highly recommend you have a listen to Don't let our youth go to waste from Galaxie 500. It's a brilliant track, one that I sent to Matt as a feeling to be transformed from the planet, when I first applied to Musicto 🙂
Gun Club are such a diverse and amazing band. Miami is a fantastic, post-punk and alt-rock album, and Lucky Jim is equally fantastic, but more blues. Worth a listen 🙂
I find very little joy in today's rock, indie, or alt-rock, so listening to the oldies (:P) is really more up my game.
2cv – Lloyd Cole and the Commotions
With the Gun Club – you're literally playing me my teenage years and early twenties – and I'm so up for it! 🙂 There's the quality to the vocal that is so reminiscent of the time – you could hear Morrisey singing this and it wouldn't feel out of place. With that said – the snare drum had me reaching further back in the decade to Adam and the Ants' 1980 release Antmusic – all percussion driven – edgy guitars and that same angsty vocal, buuuuuut – i thought why not change the groove – keep the same angsty vocal – the forward guitars but – slow this right down… ;-p
Needle In The Hay – Elliott Smith
With the 2cv track, I liked that you slowed down the vibe a bit, I wanted to do the same thing myself. I like how the song brings out a gentle longing for something or someone, but also it's just a nice easy-going listen. It's one of those tracks I think where lyrics do play a part, but even if you're not in that kind of state of mind, it's such a chill mood.
I had a couple of different songs in mind, and in the end, decided on the Elliott Smith track. He's such an underrated guitarist, and the song is actually about drug addiction, but I still wanted to go for it. His voice is so soothing and relaxing, the chord progression feels like you're on a slow journey or walking alongside him as he's playing. That's the nice thing about this song, it's really left open for people to hear it and feel it how they want to.
Thirteen – Big Star
Elliott Smith 🙂 I knew where I was probably going without even hearing the track – but I'm glad I did. He's got such a beautiful voice – double tracked and whimsical and reflective and just perfect for spaces like this. I knew him from his tracks on the Good Will Hunting soundtrack and his cover of Big Star's Thirteen. Dead at 34 – with two stab wounds in his chest – fuck! I couldn't resist going back to Alex Chilton's original version on #1 Record – guitars and vocals – hell yes!
This Is the Day – The The
Didn't even know Elliot s covered them, so that was such a nice listen 🙂
I had the original repeat on my discover weekly a few times, and have been skipping it lately haha but, I do love how his gentle, tender and almost heart-aching performance goes well with Elliots
So, I had ideas to go with kind of the same vibe and mood, with two songs in mind, but since some exciting changes happened in the past few days, I went with This is the day.
I had my birthday, my ankle twisted and an exciting new job offer happen in a few days. Been pretty wild but so great as well!
So this positive but at the same time nostalgic tune, with amazing lyrics felt like the perfect choice. and isn't that accordion just the best?
Ship of Fools – World Party
I know there's probably a 20+ year gap between us but – are you sure we didn't go to school together? :-p I'm loving this list – definitely my home turf – The The was the ultimate hipster band in my teens – I was almost cool enough to dig them – but World Party – they never got the visibility they deserved – particularly after producing this amazing track – that I found on a weird Greenpeace compilation that my Sister brought back from Russia (go figure!) – but the groove is undeniable –
You're up!
We Could Send Letters – Aztec Camera
Haha, oh I wish sometimes I went to high school in those times, just to experience the music of the age first hand.
The groove from World Party is sooo good! On the first listen, the instrumentals, melody, and rhythm reminded me so much of The Waterboys, and to my surprise and delight, the guy was part of the band! So cool, how the song flows and moves effortlessly and seamlessly, and at the same time feels like a wave sweeping and pushing you in. So much going on musically!
The Aztec Camera song felt like the next best choice.
For me, the song feels like it belongs on the soundtrack for a quirky, summery, coming-of-age indie comedy. Something like Juno, or more recently Licorice Pizza. Always wanted to make playlists as soundtracks for films, and I feel like a few songs on our playlist would fit into my imaginary indie comedy.
Tell Her This – Del Amitri
Heh! I need to see Licorice Pizza – people are totally split on whether it's great or absolutely crap – but it's shot in the San Fernando where I live and where Wendi (my wife) grew up – I love the track – classic Aztec Camera groove :-p. so was thinking – it's the middle of the list – for sure we need a nice transition but – maybe mellow the groove a little 🙂
Song of the Highest Tower – Cut Worms
The film has super cute and funny moments, and a great soundtrack, so I would definitely recommend it!
I am always up for changing the groove, and I really like the sound for Del Amitri. I love a good rock ballad, and a country-rock ballad is not something I usually go for.
So I wanted to continue in a similar matter, just not so much ballad type, but still a storytelling tune. I read that Cut Worms is described as Cowboy pop, and I think that is a perfect description. The song is such a little gem, well, the whole EP is a gem worth listening to.
Venice Bitch Lana – Del Rey
I'm grinning 🙂
You're up
Heh!
I Need Somebody To Love Tonight – Sylvester
haha I did not expect a 10-minute Lana del Rey song. But I like it 😀 I've always liked Lana, haven't listened to her in a while.
Some dark disco to follow her I think is very fitting
Andrew:
Dude!!! I am in LOVE with the Sylvester track – how amazingly cool is that! Perfect track out of Venice Bitch! No idea what I'm gonna follow up with – need to listen a few more time.
Heh! I'm loving this 🙂
Marija
ah maaan, so happy to hear that! Yeah, the track is crazy good, perfect for all kinds of moods, just great all the way.
🕺🕺💗
Righteously – Anna Ash
Took my time over this one – so many places to go (did go down a Daft Punk hole for a day!) but it was the groove that kept coming back at me – that consistent drive – I opted for a groove track – which I just happen to love :-p
You Can Have It All – Yo La Tengo
I really like the song you chose, such a sweet, mellow, and gentle groove, so lovely! Her voice reminded me of Lana del Rey, but still in her own unique way, super sweet. Definitely putting her in my Sunday Summer Chill playlist, because that's what mood the song and her vocals bring out to me
I wanted to put You Can Have It All for a while in my playlist collabs, and now seemed like the perfect time. Continuing in that sweet and mellow groove, with gentle and tender vocals. I love Yo la Tengo, I love the original version of the song from George McCrae, and I think they did a wonderful job covering his song.
Waitin' for a Superman – The Flaming Lips
I really love what our playlist is turning out to be, there is no song that I don't enjoy listening to ✨
I'm grinning a lot :-p.
Did You See Me? – Ween
after one alternative, goofy and crazy rock band- comes another that's even more goofy and crazy, brilliantly weird and amazing. Ween was just a perfect band to follow. I struggled to choose a song, but in the end, went with a favorite from back in the day. haven't actually listened to them in sooo long. such a cool band!
Locomotive Breath – Jethro Tull
Ween are an incredible band – so much amazing music in there – I'd been aware of them but it was only in the last year that I started to listen due to people putting tracks on playlists we were making. Did You See Me? is so many tracks in one – so many potential paths – I obvs went for the one with the rock flute!
Inside Looking Out – Grand Funk Railroad
The rock flute kicks ass!! Perfect track for putting you in the mood for some more hard rock tunes.
That's why as my last song, I wanted to go all out with some pure rock n roll/blues sounds. An incredible track, so much happening, so much moving and grooving with a wicked bass line and 9 minutes of it is still not enough
Heat Above – Greta Van Fleet
Oh hell yeah – that's a genius track to end this list with – pure rock n roll indeed – 1969 and sounds as fresh now as it was back then – the year of my birth! So – had to follow it with something equally as epic – couldn't resist the opportunity to blend 60's / 70's with something that came out last year – I'm in love with the vocal and the oh so simple structure of the song but again – it's all about the delivery – feels classic – kinda like this list 🙂
Photo by Harry Shelton on Unsplash
Born in Croatia and for the past few years living and loving life in The Netherlands. From a very young age, I was drawn to music and introduced to many different genres and styles. Today it would be impossible for me to pick a favorite genre, song, or artist, but my favorite tracks usually tend to be in the Rock n Roll spectrum with many of its different genres. Then at the same time, pop music especially from the 70s and 80s is a form of a bible for me, so this is where my indecisiveness comes to light.
Rock for the soul, and cheesy pop for the heart. Now that's a good description.
As my taste for music goes far and wide so does for film and TV. I came across so many different songs and artists just from watching The Leftovers, Fargo, Breaking Bad and many other amazing shows.
Last year when I started curating playlists on Spotify, I realized I really enjoy making mood playlists. Happy and feel-good, melancholy and nostalgic, there is a song out there for pretty much any mood, and that's the beauty of music. Whatever you are going through in life, music is here for that moment or feeling, to make it better or to enhance it.
The two best feelings in the world for me are finding a song that you can't get enough of for days on end, and sharing the same love and joy for a song with someone else. Music is meant to be shared and heard and so are the feelings for music. That's why I am here in this wonderful community, finding minds and tastes that share the same values.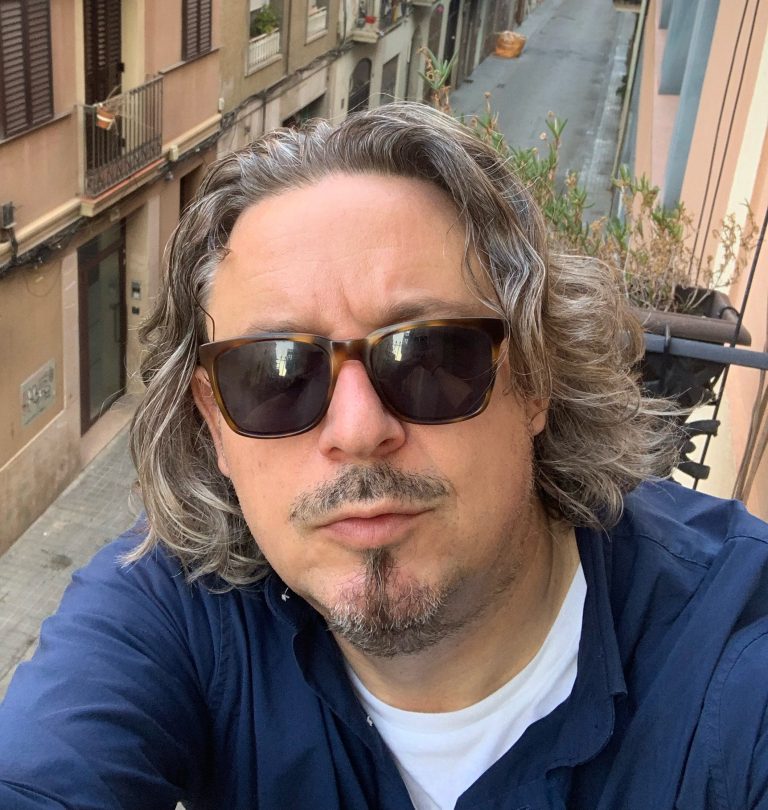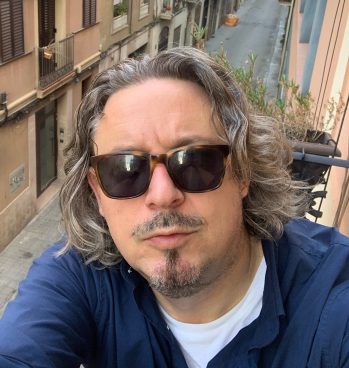 Mastodon