Pretty much every song on this list you'd find being played in a pub somewhere or other. When Abadallah added 'California Uber Alles', that took me right back to my teen days playing drums in a punk band. This was one of the songs we used to cover, which took me right onto Stepping Stone – the very first song I ever played on a live stage in front of people. Mad how time passes ey!
This list is such a potent mixture of all kinds of sounds and styles – stuff that's inspired us recently, tunes we grew up with, and everything in the middle. It's high energy, high velocity and high pressure. Perfect for adding a little extra spice to yer day!
Bringing Brazilian Music to The World. What is Brazilian Guitar, or "Violão Brasileiro" (in Portuguese)? What about Choro or Seresta? What about Samba? Whether it's São Paulo or Mexico, Dallas or Dubai, Hanoi or Nairobi, Munich or Helsinki, Abdallah Harati uses his guitar to create an insight to the soul of Brazil.
Musician, producer and business strategist, Abdallah Harati is originally from São Paulo, Brazil, grew up in São José dos Campos and since 2015 has been established in Munich, Germany. Prior to that, Abdallah has lived in Guatemala City, Mexico City , San Juan, Dallas, Stockholm, Dubai, Hanoi and Nairobi.
Since the pandemic started, early 2020, Abdallah has released several singles and 1 EP independently in the most popular digital music platforms. His songs were featured in famous blogs like All About Jazz (https://www.allaboutjazz.com), added to the "Relaxing Spanish Guitar" and "Violão Brasileiro" Spotify Editorial Playlist. Abdallah is reaching approximately 2500 streams per day. Additionally, Abdallah is also producing other independent musicians and artists, under the Harati Media label. Several collaboration videos, with remote musicians in different parts of the world, were created by him and generated lots of traction in the virtual environment.
In his childhood, Abdallah grew up in a musical environment not only with his mother but also with his grandparents playing traditional Brazilian music. Uncles and cousins, some amateurs, other professional musicians, music quality was always a must.
He started learning music with flute, piano and finally the classical guitar. However, the home influence of Choro, Seresta and Samba was very strong. Graduated as Electronic Engineer, at the College in Bauru (countryside of São Paulo, Brazil), he had several programs to his credit at the Radio UNESP and performed several concerts. He had the pleasure to appear as the opening acts for famous artists such as Oswaldo Montenegro and Tom Zé. Awarded as best guitar solo performer at the USP Music Festival in 1994 and 1995, he was already part of the Choro Club in São José dos Campos. He was part one of the most important Choro initiatives (Escola Portátil de Música), led by Luciana Rabello, Maurício Carrilho, Pedro Amorim, Álvaro Carrilho and Celsinho Silva. He has travelled all over the world and spent time at Berklee College of Music in Boston and Granada, Spain, at the Carmen de Las Cuevas.
Spotify | Apple Music | Tidal
Instagram | Facebook | YouTube | Twitter | Pinterest

SoundCloud | BandCamp

Discord | Twitch | TikTok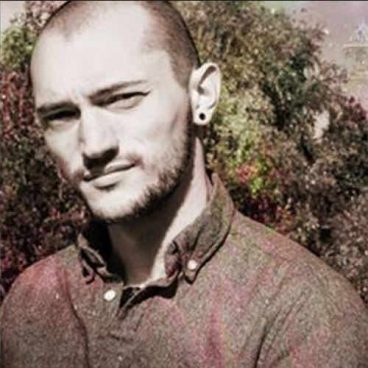 Hi my name is Matt, but my friends call me Matt. I'm on the wrong side of 29 (damn I hate it every time I have to update that number), definitely feeling my age, but never felt happier and more content than I do at this point in my life. I've been through some rocky patches (who hasn't) and lived to tell the tale, and boy do I gots some stories. When I'm not giving opinions absolutely nobody asked for, I'm doing a worldbuilding with my passion project,
vivaellipsis
. If you like offbeat nonsense delivered through immersive escapism, then go and get involved. Or don't, I'm not telling you what to do. I'm not yer boss. I'm a simple man with simple interests. I like Yorkshire tea, the sound of rain on the window, and a bloody good story.