Beg – Crooked Teeth
Lena Writes:
When Andrew asked me to make a playlist together we didn't really have a theme set yet, so I just started with a song I had repeatedly listened to at that time and what would go best to show Andrew the kind of music I listen to – who would have thought it would start a two part playlist?
Make It Stop – The Valla
Andrew Writes:
Chugging guitars – classic 90's indie feel – hello Lena – oh yeah – I can do this. Beg is one of those tracks that if you haven't heard before you instantly recognize – I couldn't for sure say I knew it before Lena started the list but I sure as hell do now – let's do this.
There's a few decades between Lena and me but if she's leading with bands I reckon this is going to be fun. I've been playing in bands since I was 12 – I love the exchange between musicians working in analog space and learning how to gel. The Valla's drummer is the son of one of my favorite singers – it's crazy to think that he's doing what we dreamed of 35 years ago! The Valla certainly have their chops together and they seemed a natural fit after the classic feel of Beg.
Bad Day – Charlotte Sands
Loved the message and the beat that came with Make It Stop. I totally recognized myself in the lyrics.
I wanted to keep up with the honest angsty vibe we already created with the first 2 songs – and who would be better for this than one upcoming artist from the Pop Punk-Scene? I mean sometimes you just have to rant about your day, or life in general for that matter.
Because I'm Awesome – The Dollyrots
I had the hook from Bad Day living in my head for weeks – thanks Lena! ;-p. There's just something about angst that works brilliantly with guitars and ass kicking snares – you can feel this track being sung "at" you – and yet – that's the thing about discontent being applied to rock music – it just feels so bloody good.
Which had me pulling one of my favorite up tempo, hard hitting, in your face tracks that matches the energy of Bad Day and yet – totally spins it in a more positive direction. I'm never not going to grin over the line "I always tell you how good you smell, it's 'cos I'm naturally deodorized, you're stronger, faster and can spell..!" Damn right I'm awesome!
LIKE YOU – Ryan Oakes
Listening to Because I'm Awesome put a big smile on my face and a big boost of confidence in me.
Carrying this boost on in one of my favorite "I can do what I want with my life" songs. As a member of generation z I feel we all have that one goal in life: not to end up like our parents! Since we were leaving the "everything's kinda shit" vibe with Andrew's last song I wanted to add a song that still deals with the theme of figuring life out as being a tough task but reassures that it's okay at the same time.
You Can Count On Me – Trophy Eyes
As a member of Gen X I'm looking at life and wondering how the hell it all got so fucked up. The Boomers came in – rode the backs of the war generation – took all the drugs, the housing, jobs and money and are still there today – ruling the planet, hoarding their resources, believing they deserved it and not considering the fucking winning lottery ticket that was being born in the 50's. I love the Ryan Oakes song – it rings so true to what must be an infuriating experience of growing up when you feel like the entire deck is stacked against you. Life is weird – particularly when there aren't that many realistic role models – but sometimes – knowing what you don't want to be – well – that can be pretty powerful too!
One thing that I've never wanted to be is fake – is to pretend to be something I'm not – to put on the airs and graces and accoutrements of status just to be accepted. It's why I love this kind of music – there's plenty of people on the planet who aspire to be seen as successful, with the fancy trinkets, lifestyle and social jostling and constant comparison – but I just want things to be real. I love the honesty of this track. It helps me to believe that – if the shit did go down – then yeah – I probably could count on him.
Friendly Reminder – Against The Current
I instantly recognised the hook from You Can Count On Me, and what a great song for this Playlist!! Because yes, sad songs don't always have to make you cry, there are people out there who use them to not feel alone in this complex world – especially if it's a banger like this one!
And the same goes for Friendly Reminder. The song always makes me dance and remember "hey this bad feeling isn't gonna last forever!" It feels like a good friend coming around and helping you get back up on your feet.
Stupid Girl – Remastered 2015 – Garbage
Ok – so we've got a groove change – nicely done out of the fading guitars – the electronic beat brings a freshness and yet we're still in the same place – I'm clearly thinking of Avril but she doesn't make an appearance until the second list ;-p But I'm loving the internal message – unlike the often saccharine "you can do this" bubblegum bullshit – this track addresses reality head on – yes it can be shit – yes the experience was awful but – there's something about being on the other side of a painful decision that means at the very least you're no longer stuck – and the pain does only last for a while.
I'm looking back on the transition into Stupid Girl – I was trying to match the energy of the track – the snare driven beat of Friendly Reminder that in turn is picked up by Butch Vig's High Hat – and I'm grinning ;-p Of course lyrically it slides us back a bit – If Against The Current was waving the flag for those who managed to get out of the Toxic Relationship- Shirley Manson is standing high over those who are convinced they still need to stay in. Sure back in the day, like early last century – there were cases to be made for faking it, but even in the 90's and sure as hell now – why would you want to fake it? Stupid girl indeed.
This Is the Day – The The
The musical vibe change Andrew brought with Stupid Girl surprised me – in a good way! Listening to the lyrics it still fit right in with the atmosphere we already created: dancy music but a serious theme overall.
Going with the flow and diving into "oldie" music (okay 1995 isn't that long ago but I wasn't even alive back then :D) I stumbled across This Is the Day while watching one of my favorite Netflix Shows, I knew I had to add it here. It goes great with the sound of Stupid Girl but I also loved the lyrics, cherishing life but also getting the feeling of the singer looking at you and pushing you towards trusting the process that if you really believe in it "your life will surely change!"
Ship of Fools – World Party
You should have seen the grin on my face when The The's arpeggiated synth intro to This Is The Day appeared in my ears ;-p I'm taken back to teenage years – a new school – not knowing what was cool and what wasn't but – also knowing that (along with Lloyd Cole,) all the cool girls dug Matt Johnson so yeah – even if the casio beat did initially bug me – Soul Mining became a repeat listen.
And while I could most definitely have gone with a Lloyd Cole and The Commotions track – there's something about the dystopian groove of Ship of Fools that seemed to offset the positive message that Lena was putting out. I mean yeah – there are times when we think we've got the upper hand – when it seems like the bullshit's behind us but come man – this humaning shit is hard!
Homesick at Space Camp – Fall Out Boy
With Ship of Fools really giving me the feeling of being on a ship going through a storm (I really don't know how else to explain the feeling I got while hearing it) it builds up a great contrast to the positivity and safety we had created in the songs before.
Since Fall Out Boy were about to release their new Album, I wanted to add them in this playlist. What really got me to add especially this song was more or less the line "tonight the headphones will deliver you the words that I can't say" cause that's what this playlist felt like it was doing for me!
Death Of Communication – Company of Thieves
Ok – halfway through the list and we're kicking up the energy again. What better way to lift your spirits than a walk down memory lane – with Fall Out Boy's first album in 4 years coming out this year – it makes sense to go back 20 years and select a "balls to the wall" expression of thanks to their fans. I'm definitely here for that!
It's kinda tough to match that super high tempo and energy but my mind had already connected Patrick Stump with Company of Thieves due to them both appearing on early sessions of Live at Daryl's House – I fell in love with Genevieve's vocals and this performance of Pressure had me out buying all their albums, I always felt that Death of Communication was a veiled reference to Mr. Hall – I'd love to ask them – but yeah – who the hell wants to sell out – not this band!
One Last Song – As December Falls
Death of Communication had me shaking my head to its upbeat tempo, but as soon as I understood what is was about I was … impressed? I can totally understand that Andrew got all their Albums haha!
Carrying on with powerful female voices, I recently came across As December Falls. What made me pick this song for our Playlist was the line "Always in the wrong lane, tell me something new / How about you there, I'm proud of you" because, hey come on, we're all doing our best trying to figure this life out don't we?
Shut Up (You Miss Me) – Doll Skin
After Company of Thieves' bleak but powerful defiance in the face of moral compromise – I need something to pick me up. When I'm choosing to recommit – to participate again – I need something to pump me full of energy and sprinkle on a bit of self belief. It's tracks like One Last Song that I'll have blaring as loud as I can – believing the force of the decibels can actually push the message through my skin and make me strong!
Talking of strong – there's nothing more affirming than being the recipient of someone's desires (well most of the time! ;-p) – particularly if they're an ex. There's nothing quite like the power that comes with knowing that they want you and you no longer need them – even more so if they're self absorbed ego junkies who've yet to realize they lost.
cherry cigarettes – 44phantom
Something in me just wanted to send Shut Up to all of my Ex's tbh – I didn't of course, but I listened to that banger on repeat. There's something very liberating about leaving someone you thought was the biggest star, just to find out it was you all along and them realizing it when it's too late.
But to continue the message I chose 44phantom's cherry cigarettes, for the "other side of a breakup" when your ex can't stop talking about you behind your back, but hey you know what, I don't care!
Hang Tight – Hold Close
I love the defiance in cherry cigarettes – you can hear the snarl in his voice as he counts in that first chorus. Aside from the typical "you don't love me and you think I'm a freak" narrative, there's another story that speaks to how drugs can contribute to fucking up a relationship. While there's magic in the beginning, it can be a very dangerous road to go down together, as ultimately, drugs only have one partner – the self.
The lyric had me reaching for Hold Case's Hold Tight – it speaks to everything I know about self medicating to shut the shit out. While it's so exciting and fun at the front end, it always turns into a shit show in the end: I once asked my partner if she could remember the last time we weren't high – she couldn't and neither could I. It scared the shit out of us and we got off it pretty quick. But that's drugs for you – they feel so good going in you don't realize how quickly and seamlessly they start to fuck everything up. The problem is – as Irvine Walsh so beautifully put it: "…but what they forget is the pleasure of it. Otherwise we wouldn't do it. After all, we're not fucking stupid…" unfortunately, sometimes we are.
Home – Makeout
Hang Tight gives me the reminder that change is okay, even needed in our lifes! But it's not always as easy as it seems.
So I wanted to keep up with the uplifting sound that came with Hang tight: Home always paints this picture of a (teenage) romance story in my head and how fast that can come to an end. And I think everyone once had that love they wanted to last forever, but it just didn't work. Let your anger out and sing along to Makeout's hit here!
Ideas Bleed – Shannon Moore
You never know whether its the drugs that are fucking with your partner or if they were always dicks in the first place. There's nothing like going into a relationship with your heart open and expecting reciprocity only to be met by indifference – and whether that's for whatever reason – getting out with your sanity intact is essential.
Life is so fucking frustrating at times – and I'm not saying that anybody's journey is harder than anyone else's, but the creative life sure brings frustration to the forefront. Shannon Moore is a beautiful person with an amazing story, yet the sheer pain of creating for a living is writ large in the anguish of that opening lick and heartfelt chorus. When life hurts this bad – you just wanna give it away.
Fever Dream – Hurtwave
The simple sound of Shannon Moore was just the right fit after the upbeat tempo of Home. But still, her voice is very powerful and present.
The Playlist is near the end and we had already listed a lot of feelings in it, but what about a song that makes you sit back for a couple of minutes and just listen. I had that feeling with Fever Dream the first time I heard it – and it still catches me everytime I listen to it.
Beam Me Up – P!nk
Ah, a game changer – we've been all angst and guitars and now we're coming to the end of the list and Lena looks to take us deeper into the pain. While the pain of losing a relationship is real, it's not the same as the pain that accompanies the death of a loved one.
I've written about P!nk's Beam Me Up on this on the site before – suffice it to say, I adore the track. It takes the pain from Fever Dream and translates it to beauty. And sure, the pain doesn't go, it just transmutes over time. While humaning sure as hell is hard, it does come with an almost infinite amount of love.
Climb – 24kGoldn
Wow – I wouldn't have imagined finding P!nk is this playlist, but what a beautiful fit after Fever Dream. Like a friend offering you a hand to get back up on your feet!
For the last addition from my side I had to bring in my favorite song when it comes to "songs about how shit being human can be" – I mean I even have "Life get's boring when you're not driving me crazy" tattooed on my leg (hehe sorry mum!) but that song helped me through tough times and since we already came up with the idea for a second part, I was like: "okay what songs makes you want more?"
DIE OUT HERE (FEAT. POORSTACY) – DE'WAYNE
And so after two songs that deal with the ultimate ending, Lena pulls back with a last plea to hope. There's no doubt that life is better with another, as all the previous tracks are happy to tell you, relationships are hard, striving to create something magical isn't easy, but damn if it isn't worth it. Whatever the message you take from climb is – I take that it's worth going for it.
So I'm finishing the list by taking a steer from Lena and keeping the energy high – but this humaning shit is still hard and I'm not ready to turn the page to the next list just yet. This track is my story except I went five and half thousand miles to his thirteen hundred ;-p Move to LA and make it – that's the dream – for me the most resonant lyric "The voices in my head, They don't pay the rent" no shit they don't! It's an insane thing to do and yet – here I am 25 years on and while I didn't achieve the initial goal I did achieve so many other things that at the time I couldn't have imagined that – no – I wouldn't change a thing.
And so we've wrapped part 1 – this humaning shit is hard – yep – you can't deny that, but for all the shit, for all the stresses and hassles and reality checks, you can't deny that it's also an amazing experience filled with fabulous adventures and opportunities for joy – none more so than when you choose to partner with another.   I can't wait to see what part 2 will bring us.
Talking of Part 2 – Check Out Humaning Is Hard – Part 2 here.
Playlist image by Lena using MidJourney:
Prompt: "Create a photorealistic square format playlist cover that captures the delicate balance between vulnerability and strength in the face of life's challenges."
Description: Envision a visually stunning composition that portrays the duality of vulnerability and strength. Focus on a central subject that symbolizes the human experience, surrounded by elements that represent the trials and triumphs we encounter along the way. Strive for a harmonious balance between chaos and tranquility, reflecting the complexity of navigating life's difficulties.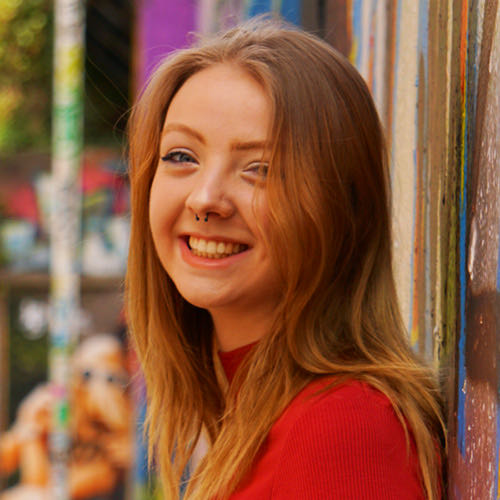 Music has been there for me my entire life and I absolutely love sharing new music I find by deep diving spotify multiple hours a day. Since all of my friends kinda do the same my music taste grew into this huge mix of all kinds of genres, bands and artists. I think music is the greatest tool to express your feelings to the world and creating playlists to give your daily life some kind of a soundtrack helps to deal or highlight with whatever is going on.
On my Instagram https://www.instagram.com/musikstreber/ I share basically everything music related in my life, like concert-posts or new songs I found shared in my story!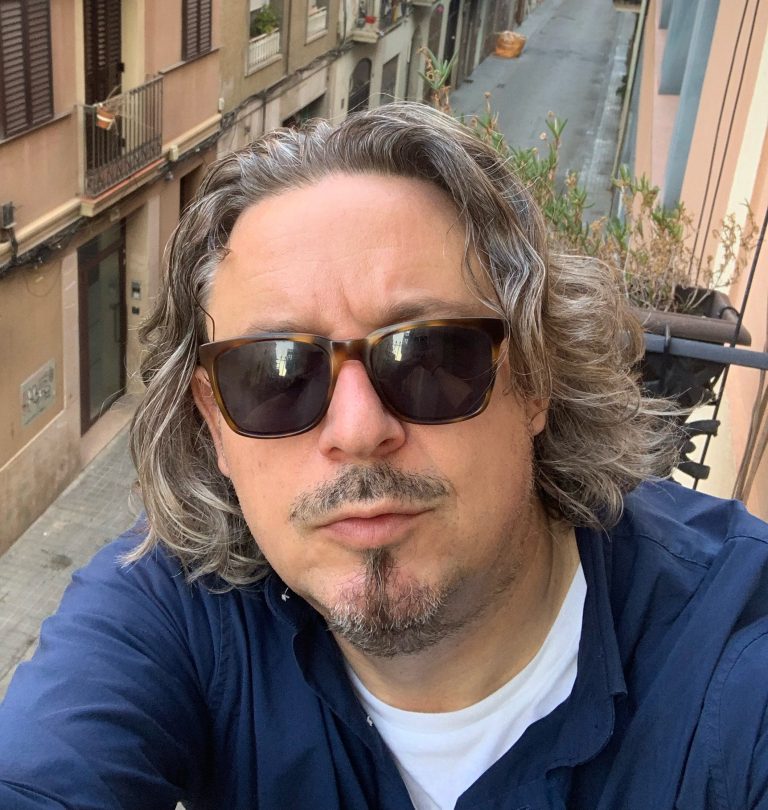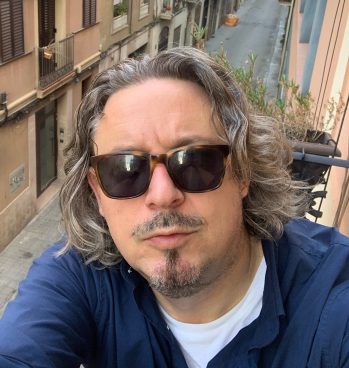 Mastodon