Fucked Up – Shannon Moore
Andrew Writes:
If the first part of this list was the angst driven reality that being alive can sometimes be – authentic and unflinching in its honesty – then part 2 should – hopefully – give us a route out and instill the hope and belief that the future not only can be, but will be better.
With that said we've still gotta be real and there's nothing more real than a Shannon Moore lyric. Shannon's track "Ideas Bleed" made it onto Part 1 and this track is off the same album – Ltd – which won the best Independent Rock Album of the year in 2000 (our band won it a year later!) – she got a lot of stick for this track as everybody thought it was a hit but only if she changed the lyric – but she stood her ground – kept it as fucked up – maybe lost a major hit but kept her authenticity. I wonder looking back now whether she'd change that decision – Shannon if you're reading this hit me up ;-p – but still – I can't help think that – while success and fame come and go – your honesty and sense of who you are and your values pretty much stay with you – if there's a message from either of these two lists its that – if you don't stay true to who you are – life's gonna get a whole lot more challenging!
She Said – Starcrawler
Lena Writes:
"Fucked Up" was the perfect start for this second part. Keeping it real in the lyrics and with Andrew's background knowledge on the song it's sending out the message everyone should live by: Be yourself!
When a friend showed me Starcrawler I had the feeling they should find a place here too. With "She Said" dealing with anxiety and not wanting to be alone – even if it's with the wrong person – is a feeling most can relate to I think.
Formidable Cool – Wolf Alice
It's early in the list so we're still gonna be dealing with the fuckedupidness of life and relationships and angst and how stupid it all is at times. What do you do when you can't be in any state – all options are bad – ask for help?
Like Starcrawler's need to be with someone even if they don't like them – Wolf Alice throws shade on another type of toxic setup. Similar to John Lennon's disdain on She Said She Said for people who are so full of shit that they "know what it's like to be dead" – poseurs have been around forever and the gullible will always fall for it. Lyrically aside – I love this track – this live version from 2018 is one of my favorite festival tracks – just how cool is she?!
A Place for Me – NEFFEX
Wolf Alice's raw sound on that track and the topic on toxic "relationships" give this playlist the angsty vibe from the previous part – absolutely riding with it!
But with this next song I wanted to go in a bit different direction and send out the message that there is also hope. Sure, the parts are still dealing with feeling like you're in the wrong place and everything is not going your way, but when the chorus starts it brings together the noisiness the previous songs in this playlist gave us and I mean, what is better then screaming "there's a place for me" at the top off your lungs? It really makes you believe that it's true!
Human – Civil Twilight
A Place for Me shifts the focus from external to internal – knowing that you're going to be OK is probably the first step in dealing with a reality that throws doubt on the idea. I'm with Lena – to the idea of "fake it before you make it" – screaming this might just get you there.
I'd been hipped to this Civil Twilight track on a list with Joshua – it hit me super hard – the whole concept of – how do you deal with all the "everything" – that comes with being alive. From part 1 of this list to the angsty opening above – it's so tempting to just become a victim of the input. And yet – it's artists like NEFFEX and indeed Civil Twilight who are promoting the truth that – it doesn't have to be bad – that it can – that it could – actually, be ok.
Strahlen von Gold / Sohn – Prinz Pi
Okay, so we left the punk genre and are dealing with simple piano music and the whole concept of what it means to be human. I'm here for it.
The calmness of Human made me think of one of my favorite German songs that's dealing with a similar topic. Tbh, it took me (a native speaker) some time to fully understand what he's singing about – long story short: he's describing a normal morning (waking up, getting ready, drinking coffee, driving to work) in the most complex way, but it paints a beautiful picture the way he's doing it. He also wrote this song for his (at that time unborn) son, saying he can't save him – so again, we're dealing with the topic of existential angst.
Coming Back Home – DE'WAYNE
It's what I love about the global aspect of the musicto community – you get exposed to tracks you'd never normally hear – and while I can order breakfast or an ambulance in German – I'm probably not going to translate this on the fly. The cool thing is – I don't need to – neither do you – while Lena's kindly given us the tldr; the track tells you all you need to know – the yearning and intensity in the delivery says it all.
I immediately had DE'WAYNE in mind – a slightly more melodic delivery but similar in overall message. While Prinz Pi projects a challenging future, DE'WAYNE's present is informed by a challenging past. yet – when I listen to this track – I always get a creeping sense of optimism – while for sure things are shit – you get the feeling that DE'WAYNE's got this!
Back Together – The Summer Set
With the DE'WAYNE track bringing us back to the "dealing with life and trying to understand it" mode in terms of family and where we're coming from feels like making the listener sit back and really think about it all.
Found this The Summer Set song one night while browsing through their discography and especially the first part fit perfectly with the previous "Coming Back Home". But then we're picking up some energy again and I can't help but smile everytime I hear this song. We're only humans, making mistakes is part of this life – what's important is that you don't forget that you're not alone – so pick up the phone and call your friends, plan a concert, whatever makes you happy – Life really is too short!
In Therapy – We Three
I'm loving the structure of this track – it's such a classic development and I'm here for it. Lena once again subtly shifts direction – yes life is often hard – yes we get that (and we'll probably revisit it,) but once you wrap your head around the idea – what do you do? Do you freeze – stuck in place overwhelmed by the options – or – do you use the idea as fuel for action? Life is short – recognizing what makes you feel good and doing more of it (smack aside!) is not a bad strategy.
And while doing more of what feels good is definitely a strong strategy, working out the bits that sabotage you along the way is probably worth doing too. There used to be such a stigma around therapy – mercifully this seems to have receded. If life can indeed be hard – having someone to help you work through shit (and someone who has no agenda (sorry friends and family)) – then why wouldn't we do it?
Tomorrow – yourboyPHEN
Everything about "In Therapy" made me fall in love with it. I love the self reflection in the lyrics and the musical red thread we've already created with the previous songs.
But sometimes, even being in therapy can't save your relationship. Especially when your partner is abusive and you have to change who you are in hope to be good enough for them. Yes, breakups are hard, but it's so much better to get out of it and look forward. Tomorrow it's going to be better, I promise.
Stay Positive – The Hold Steady
I think it's an incredibly powerful thing to leave a relationship – to build up the strength of will to overcome the inertia of short term comfort and actually break out. Having been the one doing the leaving and being left it's been my experience that neither side is a terribly "lovely" experience at the time – yet – if you're the one that decided – that worked out you had to be out – then you typically heal a lot faster.
That's when you need a bit of The Hold Steady – there's energy to being free – to being out of the old and the abuse and the just "wrong." It's also challenging 'cos our minds trick ourselves to remember the good things – when we're down the itch to pick up the phone and trip back into disaster is compelling – so you need to stay up – to stay positive – to keep moving forward 'cos it really is better out there than back there!
Tell Me I'm Alive – All Time Low
Picking up the energy again with "Stay Positive" but listening to the lyrics is a strange feeling altogether. But hey – I guess that's the whole point of making a playlist dealing with the ups and downs of being human right?
Speaking of ups and downs, who doesn't have a story from a night out that escalated a bit. Well All Time Low sure do, and honestly those mess ups are what makes your story worth telling am I right? I find it also pretty fitting that the song is called "Tell Me I'm Alive" even though it's built around messing up and all the things that sound not that great. But I guess "It's good to feel something" rather than nothing…
Say It (To My Face) – Meet Me @ The Altar
Divorced at 29 after 2 years of marriage was not in my life plan but thank fuck it happened. With that said – the fallout was messy indeed. There's such a punch to the psyche when your supposed life partner rejects you and breaks the bond and you descend into humiliation and shame. My behavior wasn't terribly admirable for a while (or before to be fair!) but I was totally subscribing to Lena's point that – there are times when it's good to feel something rather than nothing.
But of course – as with the person who leaves first – the one left behind has a choice – either stay the same – repeating the same mistakes – or change. Leaving and becoming something different – something successful – well – that's quite a transition and oftentime something that's not acceptable to the ones left behind. There's such a power to this track – the acknowledgement of the digital bullshit, fueled by boys in basements, eager to bring someone back down to their level. And you know they'd never have the balls to behave like that irl. If your past wants to bring you down then time to leave it behind.
Certified Depressant – Taylor Acorn
With the internet being present in everydays life nowadays people think they can say what they want and feel very big typing from behind a keyboard. What a wonderful way of Meet Me @ The Altar to react to that kind of hate spreading.
But another downside of constant internet use and especially social media is comparing your own life to everyone else's, thinking "why is everyone more happy than me??" Taylor Acorn's song is dealing with what it means to be a "certified depressant" constantly questioning your state of mind and your presentation towards others – online and in real life.
Naked – Avril Lavigne
I grew up in the 1970's and 80's – no cellphone – few tv channels – the digital world was miles away – the closest thing we got to FOMO was a fanzine or a heavily edited magazine and envy of the friends who could afford to look like them. We lived outside – played in groups – cycled everywhere and weren't afraid of walking home alone – latchkey kids and while it wasn't all flowers and sunshine, I don't remember feeling overly anxious or depressed. And for sure – we all had our own issues – what we didn't have was the overwhelming amount of input that kids of the new millenia have.
I knew that Avril was going to make it onto one of these lists – I remember when Let Go came out and I pretty much burned the grooves off the CD ;-p I could have subbed Sk8er Boi for Meet Me @ The Altar but the transition out of Tell Me I'm Alive wasn't grooving for me. Yet the direction we've taken – where there's so much pressure to be "OK" – to have your shit together and fit in with all the "best selves" that populate the digital streams – has me reaching for universal truths. Because, yes – the digital world has certainly amplified the amount of input – but when we're young – we're still working shit out – and that can be true all your life. The pressure to be a "cool" human feeds on you – and while hopefully you learn to not give it anything – early on – it can be terrifying. One of the best solutions – as Avril so righteously reminds us – is love!
I Love You, Bitch – FLETCHER
I was so happy that Andrew decided to include Avril in this playlist! I guess a lot of people know the feeling of having to pretend in your daily life. But when you find that one person you can show your true self to – oh what a wonderful feeling that is.
But not everyone is that lucky to find or to keep that person, but who will never leave your side is yourself. Not to sound like a deep tumblr quote, but it's true: we all should tell ourselves "I love you" from time to time, it definitely has an impact on how you see yourself, at least for me it did. Very grateful for this song!
America's Sweetheart – Elle King
It's crazy how much the external validation determines how we feel. Even Avril's track is based on the response to her bravery in being vulnerable. And while I'm not as hip to people calling themselves bitch – I get the context ;-p – and yeah – as the late Whitney Houston sang – it's the greatest love of all.
And so the journey continues – from doubt – self doubt – external, internal – and it all comes down to being OK with who you are. When you fully accept yourself – warts and all – fully acknowledge that maybe you aren't going to look as perfect as the people who get all the validation – then life becomes just soooooo much easier! I love Elle King's attitude – the song is such a powerhouse of self ownership and unapologetic acceptance of who she is – and yet – as she sings – I can't help but love her anyway!
The Middle – Jimmy Eat World
I just loved the genre change Andrew brought with the Ellen King song. Such an energy boost and the lyrics – say it louder for the people in the back: Who cares if you're too loud, too crazy, overall not the stereotype of "perfect girl" people want you to be. As long as you're yourself there will be people who love you anyway!
I was doing some research for my thesis recently when I came across a whole chapter about "The Middle" by Jimmy Eat World. I loved this song for a long time already but never actually took the time to watch the video of it but when I read about it (and watched it afterwards of course) it seemed pretty fitting as my next addition for this playlist – long story short: As an adolescent life can feel pretty overwhelming, especially when you haven't found your place yet. But you're just "in the middle of the ride / Everything'll be just fine". But just as the protagonist in the video, don't try to be someone you're not just to fit in with the rest, your people might be just around the corner!
Everything Has Changed – Best Coast
It's such an awesome track – the Middle – and I'm kinda stunned that I'd never seen the video before! But yeah – hell yeah – this is totally what I'm here for – music that speaks truth and yet is un-cloyingly uplifting at the same time. Humaning is hard and there's no map – you can try to follow other people's paths but you'll never make it 'til you find your own – and if you're lucky – you'll find another's path right next to it – one that – over time – might even blend into yours.
I was feeling the energy of the track and couldn't resist bringing in Beth Cosantino's epic ode to being on the other side. It's funny looking back at bad behaviors – the booze – the late nights – the lack of control or at least – lack of impulse control. It's scary to remember how terrifying a reasonable life looked back then and yet – here we are – sipping on coffee – cooking for two – and yeah – hell yeah – I like it this way too!
Beauty in The Bad Things (feat. Charlotte Sands) – John Harvie
Change is the most powerful source humans have I think. So it just seems right to be scared of it right? Or – let's say – not being able to imagine what a reasonable life looks like. And with being 23 I feel like being right in the middle of this change, it's a wild ride but I'm starting to see what may be at the end of it and boy, I think it's not that bad at all!
What a ride those two playlists have been! Now that we've nearly reached the end I wanted to recap on it and connect the bad and good aspects we already mentioned. With Beauty in The Bad Things we also have Charlotte Sands – who was featured in Part 1 already – again and I guess her part is what I love most about this song: The visual she creates of meeting her younger self and reassuring that the down parts of life also contain beauty in them. It might feel bad for some time but in the end "there's beauty in the bad things" and that song reminds me of it every time.
Landslide – Oh Wonder
So here we are – 43 tracks later and I feel as if we've given this whole humaning thing a thorough examination. The fact that there's so much music that speaks to the conundrum of being alive, just indicates that there are no easy answers and every generation needs its own voices to take them through. And it doesn't matter if you have your shit together – if you've attained Zen mastery and are at one with the universe – a bird can come along and crap on your head – space junk could pop out of the sky and Donnie Darko you – or indeed the San Andreas fault could shift a little and completely bugger up your sunny LA afternoon! Life is going to throw you curveballs – if you can wrap your head around that and accept that it's just part of the whole thing – then yes – there's beauty in the bad things too.
I took Lena's steer and brought the energy back down for one final reflection. For while I know everyone's story is different – of all the common threads we recognize – the one I resonate most with is that of love – of support – of having another human to help with the humaning. I wasn't ready to help the human in my first marriage – and rightly so – she got out – changed her life and now looks to be happily married with a family and a couple of kids – and how beautiful is that?! I'm so happy for her. And here I am – 25 years later, also happily married for 22 years – with a human and a family I love and who love me – and for who – no matter what, will be there for me as I will be there for them. Yes – humaning is hard but when you have humans who love you – and who you love in return – well – humaning can be fucking brilliant!
What a Time To Be Alive – Fall Out Boy
The calmness of Landslide was just perfect after Beauty in The Bad Things. The two songs work so well together bringing down the wild ride this playlist has been, reassuring that you – the listener – are not alone, even… or let's say especially when life gets hard on you.

In my opinion, being alive should be celebrated. And now that we've entered the post-covid time this topic is more present than ever. Fall Out Boy already made an appearance in Part 1 of this Playlist with one of their earlier songs but when So much (for) Stardust was released back in March 2023 I just had to add one of the songs here too. I think What a Time To Be Alive is the perfect ending: The instrumental makes me want to dance and celebrate, while listening to the lyrics … well it's chaotic. But so is being human.
---
Enjoying this playlist? Listen to Humaning is Hard – Part 1 here.
Playlist image by Andrew using MidJourney:
Prompt: "Create a photorealistic square format playlist cover that captures the delicate balance between vulnerability and strength in the face of life's challenges."
Description: Envision a visually stunning composition that portrays the duality of vulnerability and strength. Focus on a central subject that symbolizes the human experience, surrounded by elements that represent the trials and triumphs we encounter along the way. Strive for a harmonious balance between chaos and tranquility, reflecting the complexity of navigating life's difficulties.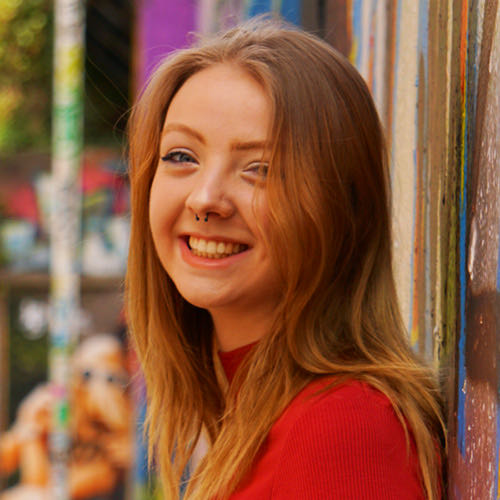 Music has been there for me my entire life and I absolutely love sharing new music I find by deep diving spotify multiple hours a day. Since all of my friends kinda do the same my music taste grew into this huge mix of all kinds of genres, bands and artists. I think music is the greatest tool to express your feelings to the world and creating playlists to give your daily life some kind of a soundtrack helps to deal or highlight with whatever is going on.
On my Instagram https://www.instagram.com/musikstreber/ I share basically everything music related in my life, like concert-posts or new songs I found shared in my story!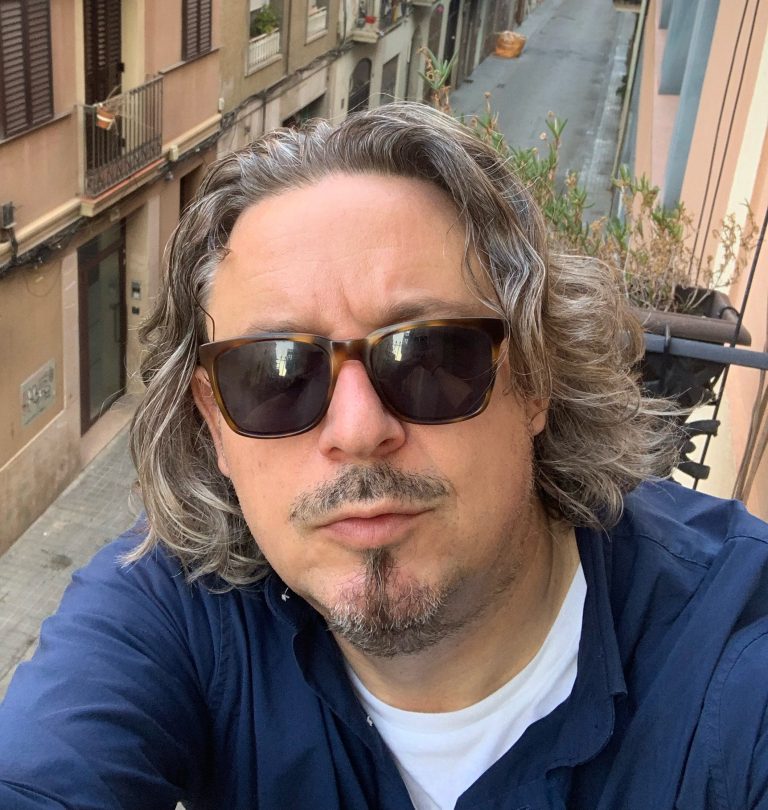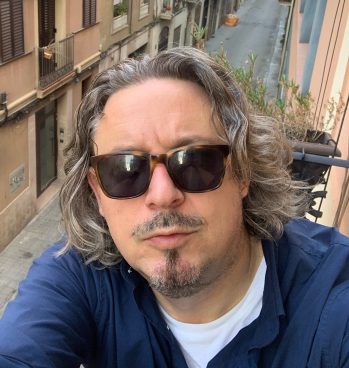 Mastodon