Andrew: Only Songs –
The Wild Reeds
Is it hubris to make a list like this?  Are we truly defying the Gods in attempting to mitigate life's miseries with music?  I don't think so, and neither do the Wild Reeds.  People need help to get through the hard times – solutions like religion, chemicals, extreme behaviors etc., always seem to come with a catch – a compromise or downside that often outweighs the promised benefits.  But music's not like that – music's like ecstasy without the serotonin depletion – if you're here for your twisted mind, your heartache or all your mistakes – sit back and let the list save you…
Jane: Goose Snow Cone –
Aimee Mann
The first song that pops to mind after reading the last sentence of Andrew's introduction is Aimee Mann's "Save Me" from the movie Magnolia (Paul Thomas Anderson, 1999). I love this track! I love the movie! I love Aimee Mann! But not even my enthusiasm can transform the song into a cheerful ditty. I end up cruising through her entire collection anyway and suddenly find myself on YouTube, lost in an interview she gave with Kim Gordon. Sucked (the intended effect, I'm sure) into the swirling rabbit hole that is YouTube, I discover more interviews, music videos, even snippets of guest appearances in TV shows. Who knew? Not me. I finally land on a live performance of "Goose Snow Cone," which was shot at The Ark in Ann Arbor, Michigan, in April 2017.
The footage begins with friendly banter as Aimee tunes her guitar, and then progresses into some groan-worthy yet fun music jokes, along with a light ribbing of the drummer. I wouldn't say that I'd lost hope of finding an optimistic track by this time, because I wasn't entirely convinced of finding one from the get go. Afterall, Aimee Mann isn't exactly famous for her bubbly vocals and peppy girl group sound. I'm just enjoying the ride wherever it takes me. 
"I was on tour in Ireland," Aimee begins to explain the inspiration for the song. "It was very snowy, and I was depressed and tired," she continues and then drops a surprising insight: "So to cheer myself up I was looking on Instagram at pictures of cats…" 
Perfect. 
I realize that "Goose Snow Cone" is, even in Aimee's words, about loneliness and homesickness. It's not the most upbeat track, unless you weigh it against the singer-songwriter's entire body of work, where I think it could fit snugly somewhere in the top tier of such a list. However, it goes to show that even when you feel hopeless, Instagram cat videos are an instant mood changer! 
Okay, not exactly the message. 
I have followed Aimee's career since her 'Til Tuesday days. I know that she has struggled with PTSD, anxiety and depression, as so many do. I've chosen this song, not because the track itself is optimistic, but because the inspiration for it is. 
Andrew: Irene –
Courtney Marie Andrews
If you're here looking for the boppy up beat "You Got This" musical equivalent of Nike's "Just Do It!" this isn't that kind of list, but you should definitely stick around.  While I'm not totally against such saccharine lists, the problem is, like saccharin, they're overly sweet, leave a bad taste in your mouth and if you listen to them too much they give you cancer*
Reality bites – you can't wish away a broken windshield or a cancer diagnosis, no matter what "The Secret ™" tells you.  
While it's nice to think we live in a Unicorn paradise, the reality is that – sometimes – life is shit.  Upbeat playlists tend to ignore that fact – ignoring reality never works out in the long run.  The songs on this list reflect reality, they see the shit and recognize it for what it is but then – and here's where the magic kicks in – they choose to be optimistic and point to a future that could be, can be, better.  It's daring to make that choice that leads to the opportunity to help yourself.
Irene's real – she's not some utopian cover up with all inconsistencies and flaws shoveled under the carpet – she's you, she's me, she's everyone and I love her for it.
*OK so this isn't strictly true when it comes to the sugar substitute but for a while there in the 80's it was banned for fear of possible carcinogens – science man – who can trust it!
Jane: One Fine Day –
The Chiffons
Reality does bite sometimes (unless it's a Ben Stiller movie), but music does have the power to ease the pain. This has rung true at certain points in my life. Goth and punk songs helped me maneuver through angsty teen years. Grunge and alternative were necessities during the ups and downs of relationships in university. As Andrew previously mentioned, a song (or genre for that matter) needn't be saccharine to help navigate from bitter to sweet.Then again, such music doesn't hurt either. 
I mentioned my mother's affinity for belting out 60s girl group songs (also 70s disco tracks) on my original Music to play in your vintage Mustang bio page. What I failed to mention was how she sometimes quoted lyrics and pop hooks to respond to me during my particularly bitter rebellious years. It thoroughly pissed me off—until one day it didn't. 
"God, you're embarrassing. Just leave me alone!"
"One fine day you're gonna want me for your mom," she said, paused, and then broke into song, "Shoobie-doobie-doobie-doobie-doo-wop-wop, Shoobie doobie doo wop."
We fell over each other laughing. 
Up until this moment, I was 17, I thought she did this to piss me off. I came out the other side thinking she did it to lighten a bad mood. Over the years, I've wondered if it was because she didn't know how to deal with me (she was only 18 years older), or if perhaps it was how she coped when my mood or words hurt her. 
I never had the opportunity to ask. My mom died when I was 32. 
Still, it's these little forgotten ditties I never much liked as a teen, these seemingly unworthy saccharine songs that I hated in my twenties and began to love in my thirties, that mean a lot more in retrospect . This one warms my heart. I hope it makes you smile. 
Andrew: Downtown –
Petula Clarke
Jane's write up for One Fine Day has me barreling back to childhood and examining my own  musical relationship with my mother.  While my father adored music, it was my mother who brought it into the house, literally.  While I was growing up in Singapore, my mother operated a one woman piracy operation, "borrowing" and taping every classical record in Singapore's National Library until we had a bookcase, five shelves high, packed with everything Deutsche Grammophone had to offer, complete with accompanying booklet that indexed and recorded her assault on the record industry's economic model!
It was a natural way to spend an afternoon – sitting in my room next to the record player – albums like With The Beatles made a huge impact as did the Clancy Brothers and – god forbid – Rolf Harris, but while the albums were cool, it was my mum's collection of 45s, brought over from the UK, that had some of the best songs.  Downtown was my favorite.  As a six year old I didn't really know what Downtown was, but I sure knew what it meant.
Downtown is distraction – Downtown is stimulus – Downtown shuts down the internal voice and replaces it with an external chorus.  And while you're there – so long as you can handle it – there's the opportunity to forget all your troubles, forget all your cares and who knows, maybe just dare, dare to be optimistic.
Jane: Business Time –
Flight of the Conchords
I'm laughing at Andrew's mother assaulting the record industry, while simultaneously trying to figure out how in the world to follow up with something clever. I can't. The image of Andrew's mother is still in my head. I'm still chuckling. There isn't room in my mind for much more. 
Besides, even if I had the space, I know my limitations. I'm not a comedian with the ability to pull quick and witty comebacks off the top of my head. However, I do love to laugh. This leads me to a question: "Is it possible to be anything other than positive and optimistic while laughing?" As it turns out, I'm no psychologist, either. Nevertheless, laughter is the best medicine," and even if Flight of the Conchords' sexy track "Business Time" doesn't make you roll on the floor like a maniac, I do hope it makes you smile. 
Andrew: Take the Skinheads Bowling –
Camper Van Beethoven
What I love about Jane's Flight of the Conchords track is that not only does it make me laugh, (it's hard to feel pessimistic when you're giggling,) but in that moment, I'm not thinking about the shit I was stressing about earlier.
Comedy is genius, not only does it distract you, it makes you feel good in the process!
The thing is – sometimes I'm so down – the idea of "feeling good" is just not attainable.
The idea of being distracted however – well – that's where the Skinheads come in.
You see, I find it hard to feel optimistic when I'm down – which is kind of a bummer 'cos that's when I could really use it – but if I can get distracted – if I can get to a neutral space – if I can just not be back "there" – then the opportunity for optimism arises.
What better to catch your eye than Skinheads on the lawn?
What better to tweak your mind than sleeping next to plastic?
What better to slap you upside the head than watching a guy deliver this note perfect karaoke in a saloon bar at 6,000 feet in Arizona?
I kinda smile every time I listen to it.
Jane: Wet Dream –
Wet Leg
As soon as I saw the song title on our collaborative playlist, the nonsensical lyrics of "Take the Skinheads Bowling" began bubbling up from memory. I can't say that I'm surprised. I've long been attracted to the absurd. In fact, "There Was an Old Lady Who Swallowed a Fly" is the earliest memory of a book that my mother read with my brother and me when we were children. I'm not sure how often we took it out from the library — probably not often enough for my liking — but I distinctly remember the day when my mother told me to choose a new story as I hounded her to check this one out again. 
I can't tell you why I loved that particular story so much. It's bleak as hell. Yet somehow the story's ridiculousness made me feel gleeful. Absurdity, rebelliousness, experimentation still feels joyful to me. Liberating, even. I can't say that exposure to nonsense instills a more optimistic outlook on life, but nonsense is the reason that I've chosen "Wet Dream" by Wet Leg. 
"You climb onto the bonnet and you're licking the windscreen, I've never seen anything so obscene, It's enough to make a girl blush."
The image I get from these lyrics makes me laugh, mostly because if it were a woman on the bonnet licking the windscreen (as it so often is and has been) it would be labeled sexy. Purposeful or not, Rhian Teasdale and Hester Chambers aren't the first musicians to use inversion to call attention to the absurdity of female representation in culture, but I do have hope (that's my optimism showing) that in continuing to draw attention to some of the absurdities, we'll see an end to such derogatory representations in the future.   
Andrew: Good Morning Good Morning –
The Beatles
When Jon from Fight Evil shared Wet Leg's breakout track "Chaise Longue" with the epic recommendation of "There is nothing I don't love about this video" – I became an instant fan – seems that Jane did too!  I tried to see them in LA last year but when I opened their tour dates email 3 hours after it had been sent, both nights had been sold out – that's the kind of vibe surrounding this band. 
Typically when making a "trade tracks," playlist it's the music or lyric that creates a connection – Wet Dream immediately has me thinking of the perfect track to follow this – both sonically and lyrically – but –  Jane and I are doing something different – writing up each track as we go – and her write up has me switching track and reaching for a classic.
You see – so long as each song is cool – it really doesn't matter how you make the association – in this case – it's Jane's story of the Woman who swallowed the Fly – I too remember that clearly from childhood – and while sure, nursery rhymes generally use allegory to deliver easily grokkable life lessons – fuck knows what this one was meant to convey!
But I'm thinking it meant something to John Lennon.  
Good Morning Good Morning is probably the least known track on the iconic Sgt. Pepper's Lonely Hearts Club Band, but it always resonated with me.  There's something about the transition in mood – from the mundane existence of the opening verses: boring marriage, boring job, the general malaise that affects how you see the world etc,. to how quickly things can change and suddenly, not only do you feel different but the world feels different too.  The fact that the mood transition is brilliantly accentuated by swinging horns and what is a pretty rad electric guitar solo for 1967 – the track feels pretty apropos for a list that's encouraging you to feel good.
It's the end of the track though that got it on this list – there's discussion on what the actual influences were but apparently John Lennon wanted to finish the track with a series of animal sounds arranged in order so that each animal could "eat" the one before it.  So we get to hear birds, a cat, a dog, a cow, a horse, a sheep, a lion, an elephant, and a group of bloodhounds accompanying fox hunters on horseback with horns blasting.  
I don't know what the old woman who swallowed a fly would think about a sheep devouring a horse – since she herself died after attempting a similar feat – but if you find the idea of carnivorous survival of the biggest put to song a little disturbing – check out how the Irish convey a similar construct but with much less "eating" and a lot more glee: When it's 5 a.m. at an Irish Wedding – Ho, Ro, the Rattlin' Bog
Jane: Flamingos –
Cosmo Sheldrake
I doubt I'd be able to sing "Ho, Ro, the Rattlin' Bog" at any time, let alone at five in the morning after a night of libation. In fact, my days of staying up 'til dawn are increasingly few and far between. However, there's nothing like waking early for a sunrise walk to put a positive spin on the world. There's probably some scientific reason for it, but I simply find it calming to walk when the rest of the world sleeps. I don't get to hear lions and elephants, like in the Beatles song "Good Morning Good Morning", but I do get to listen to birds' songs, and catch the shimmer of pale pink on flamingos feeding in the lagoon as the sunlight peeks over the mountain. There's a beauty in the experience, and optimism in that beauty.
Andrew: Outside –
Helen Jane Long
I love the Flamingos track – it's just charming – and as Jane indeed suspects, there is plenty of evidence that listening to bird song does in fact make you feel good – this quote from Sound dude Julian Treasure basically sums it up:
"People find birdsong relaxing and reassuring because over thousands of years they have learnt when the birds sing they are safe, it's when birds stop singing that people need to worry. Birdsong is also nature's alarm clock, with the dawn chorus signaling the start of the day, so it stimulates us cognitively."
Feeling safe and stimulated, I'm now thinking – where do we go with this?  Maybe Prokofiev's Peter and the Wolf or even some more literal tone painting like the first movement of Beethoven's Pastoral Symphony – but they all felt a bit retro and I wanted to move it forward and maybe pump the energy a little – I was going back and forth on another instrumental but then – while looking for another track (obvs!) came across this Helen Jane Long track that I had on my 2017 catch all list – and it's perfect!
To me all I hear is forward movement – a simple melodic structure repeated throughout the track with varying layers of intensity – the driving percussive piano – the uplifting strings – the energy – the belief that yes – I got this!  And the outro – I love it – the same simple figure as the intro but this time you know what it can become – so don't need the embellishment – it's already there in your head ready for you to do what you want with it.  Optimistic indeed!
Jane: Thank You –
Josie Proto
The plucky strings in Helen Jane Long's "Outside" entice me to linger a little longer along the lagoon with my aforementioned flamingos. The piano, on the other hand, gently tugs me into one uplifting memory after another. Instantly, I'm reminded of small things that make me feel grateful – flamingos included. Nathalie Merchant's "Thank You" is the first track that comes to mind. Josie Proto's song of the same name feels more uplifting, though. It must be her accent and my guiltless pleasure for Britpop bands. No matter the reason, or perhaps for no other reason, Proto's music and lyrics simply feel right here and now, in this moment. 
Andrew: Pride –
Grace Petrie
There's no need for optimism if things are just peachy.
What an imposition to find out you're gay – that your love is dismissed – that your love is bad – poison – viral even…
And yet:
"And the love we have each other
Will defeat the hate we suffer
You're my sisters, brothers, and all that's in between
And if everything that I'm made of
Was fashioned by your God above
It was Him that gave this kind of love to me"
Dictating who we can love is the ultimate arbiter of societal failure – that this song exists – it fills me up 🙂
Jane: We're Gonna Make It –
Little Milton
I wouldn't go as far to say that my life is always peachy, to use Andrew's word. I'm much more of a realist than to view the world through rose-colored glasses. And yet, I've never needed to dare to be optimistic, either. I simply function on a positive level. I don't know any other way to be. With this in mind, and for the sake of staying true to my nature, I'm just going to add a track that best reflects my view on life, the universe and everything — and no, it's not called 42! 
Andrew: Sweet Home Chicago –
The Blues Brothers
I'm 13 – sitting in a classroom on a Friday night watching a bootleg version of The Blues Brothers – engineered by the genius of the English and History teachers who were busy changing and shaping our lives.
God I love this song – the energy – this movie – and for those who haven't seen it  – the ridiculous escape – Carrie Fisher – these lines:
"Elwood Blues: It's 106 miles to Chicago, we've got a full tank of gas, half a pack of cigarettes, it's dark and we're wearing sunglasses.
Jake Blues: Hit it!"
Fuck yeah!
I probably wear sunglasses more than I should…
Jane: We No Speak Americano –
Yolanda Be Cool/DCup
Ha! The Blues Brothers. Ha ha! Andrew wearing "Sunglasses at Night" (probably). And I'm laughing my ass off remembering Carrie Fisher as Mystery Woman! The only thing I really recall about that film is Carrie. She was hilarious. She was brilliant. Then again, when wasn't she? 
From what I do remember about Carrie's Mystery Woman role in The Blues Brothers and her (spoiler alert) repeatedly failed attempts to kill Jake Blues, it does beg the question: does other people's misery make us feel more optimistic about our lives? Hopefully not in real life, unless we're talking about simple things like tripping over a crack in the sidewalk, but certainly in movies like this one.
Schadenfreude (if you can pronounce it) is defined by Merriam-Webster online as "enjoyment obtained from the troubles of others."
On its own, Yolanda Be Cool and DCup's track "We No Speak Americano" doesn't sound like schadenfreude. However, if you've ever seen the British E4 series The Inbetweeners, you'll know exactly why I'm choosing this track.
Andrew: The Only Way Is Up –
Martin Garrix, Tiësto
I'm always a bit suspicious of schadenfreude – the minute I find myself enjoying someone else's misfortune, the universe tends to bite me on the ass – turning me into the idiot on the butt end of other people's laughter.
And while there's something strangely magnetic about watching other people fuck up – check the explosion in "Fail" videos – I'm more likely to feel empathy rather than glee – unless of course the person was being a dick – at that point it's fair game.
But Jane's track is all about the underlying groove and the synth hook that punctuates the chorus and pretty much the entire track – punctuates indeed as after a few listens you find it drilling into your brain and hooking in so deep you're doomed to hum it forever.
But there is a cure – find a similar track that has its own hook – just as sticky and ever-present – and let the two hooks fight it out in your brain – if you're lucky – they'll cancel each other out. If you can do this on a dance-floor, shedding your cares and worries and waiting for the drop to send you into optimistic orbit – well – good luck to you – I'll be very happy for your fortune!
Jane: Plus One to Heaven-
Ian McFarland
Andrew has a great cure for ear-worms, but I want to avoid going down that route. I'm exceptionally prone to infection, as you can tell from the sheer number of songs on my Hook, Line and Earworms playlist.
Too late! Thankfully, I also have a few remedies. One is listening to new music and artist submissions. 
I came across Ian McFarland's "Plus One to Heaven" a week ago. I won't lie – it's slightly infectious. It's also such a great feel-good track. I first heard it on a dreary, drizzly morning. It instantly lifted me. Then and there, I knew it was perfect for this collaborative playlist. Besides, after all the recent chatter about schadenfreude, it feels good to spread a bit of cheer, help get the word out about an indie artist, and introduce a new song to those of you who are listening.
Andrew: Hoppípolla –
Sigur Rós
It's the guitars – Ian McFarland's jangly guitars that take me back to my early twenties – while I'd started my jangling journey with Lloyd Cole in my teens – it was the morphing into shoegaze, drenching everything in chorus and reverb and the almost gentle vocals, that had me twirling in the backyard dreamily enjoying the moment and wondering if life could get better.
And of course it can!!!
That's the brilliant thing about being alive – the longer you live the more time you have to discover new music –  music that can lift you up to the heavens.  I remember falling in love with Sigur Rós in my thirties – the magical soundscapes that would tweak my emotions, often accompanied by epic videos that felt like small movies.  The melodic nature of Hoppípolla is almost akin to what Helen Jane Long was doing earlier in the list – taking a theme and making it magnificent – and oh how this track fills me up.  The video is rather charming too – if you have a grandmother or grandfather in your life – you should def send it their way.
Jane: Optimistic –
Radiohead
One song that instantly popped to mind when Andrew first sent me an invitation to collaborate on this playlist was, for what seems an obvious reason, Radiohead's "Optimistic." However, as the two of us got deep into exchanging songs and write-ups, I completely lost track of it — until now. 
And now seems the perfect time to drop a little Radiohead into the mix, not least because I already have a much more upbeat track in mind for the grand finale. 
I've long been a fan of this band. Andrew is known to have some Radiohead love, too. And it's for this latter reason that I want to add the track here: Thank you Andrew! It has taken us nearly three months to complete "Dare to be Optimistic," but we made it, as I knew we would!  
Andrew: You Get What you Give –
New Radicals
Jane's right – I think Radiohead are awesome, they were one of the bands I was listening to a lot when I changed my life back in '99 – moving from corporate ladder climber to illegal immigrant musician – best thing I've ever done!  Radiohead's often dystopian view of the world has always been balanced by hidden hope and the sheer beauty of melody and harmony.  That life can be quite awful – Orwellian even – populated by flies, vultures and stressed out marionettes – is nothing new and seems to be the default position for many – but even with all that – even in those moments – it's always reassuring to hear Thom Yorke's plaintiff cry that "You can try the best you can, The best you can is good enough."  (I dare you to believe that! 🙂
It's been a while since we started this and I've just gone back and listened to the list as I read the write ups – I'm so stoked!  It's been an absolute blast to make and – hopefully – far from the kind of music that many might expect from a "Dare to be Optimistic" playlist.  Life is contrast, is context, and as we both alluded to earlier, there's no need to be optimistic if you ignore that sometimes (oftentimes!) life can be rather challenging.  And yet – sometimes I need to put on a hit – an unashamed "banger," one that combines hope with the power of music, that practically injects optimism into my veins and helps me believe that what we're doing here at musicto is worth something.  It was the song I was listening to as the plane left London for LA and was the song I was listening to when it landed.  It's been 23 years and guess what – I still believe – I'm still full of hope – and I'm still daring to be optimistic.
Thank you Jane- this one was epic!
Jane: Good Day Sunshine/Corridor Music –
Paul McCartney
Playlist Image by Jarl Schmidt on Unsplash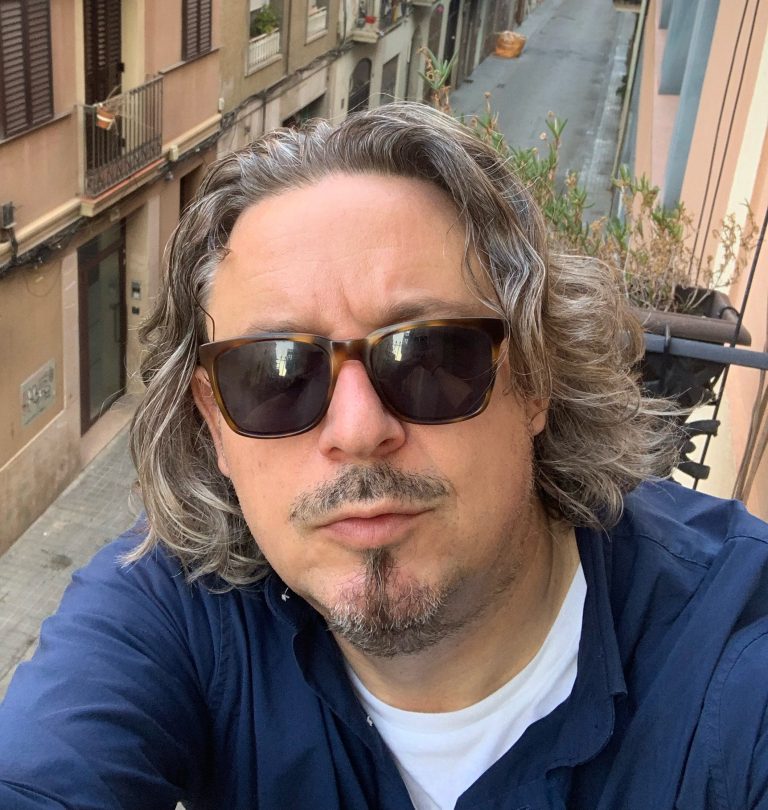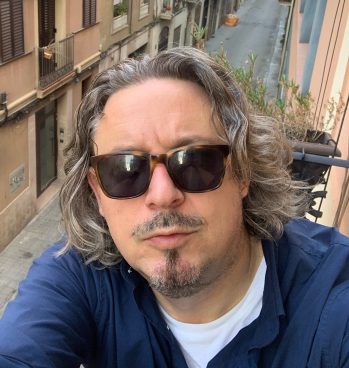 Mastodon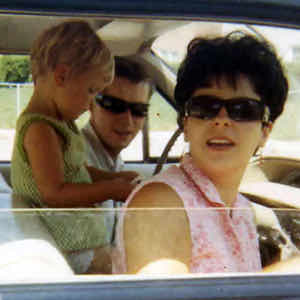 I've set-off around the world a few times as a digital nomad. My favorite places are off-the-beaten-path spaces. I enjoy good food, although I'm a sucker for trying anything once. Discovering new music and artists is a passion, but I adore retro tracks and nostalgic songs. Whether fueled by imagination, or anchored in the real world, I live for adventure, especially when set to the beat of diverse and eclectic playlists.
Ready. Set. Join me on a sonic adventure!