Editorial note: So we wondered what the AI would make of the relationship between Bangers as sausages and Bangers as Songs – after several iterations and finally getting it to write to a ten year old – this is what we got – enjoy!
Imagine a special place where two different things, British sausages called "bangers" and really catchy songs also called "bangers," come together. It might seem strange at first, but it's actually really cool! You know when you cook sausages, and they make a loud "bang" sound? Well, that's why they're called bangers! And guess what? The name "bangers" also started being used for songs that are super popular and get everyone dancing.
Editorial note: I think the AI's hallucinating a bit here – I mean – I've cooked a few sausages in my time and I can't remember too many bangs – but let's see where this goes…
Both bangers, whether they're sausages or songs, have a special meaning in culture. British sausages, or bangers, are really famous and yummy. They have special ingredients like minced meat, breadcrumbs, herbs, and spices that make them taste amazing. They're often served with mashed potatoes and gravy, which is a classic British dish called bangers and mash. It's like a special symbol of British food.
Musical bangers are just as important! They're songs that become really popular and loved by a lot of people. They can make you want to dance and sing along. It's like they have a special energy that gets everyone excited. People remember these songs and they become like anthems for certain times and memories.
Editorial note: Gotta hand it to the Ai here – it certainly got why songs are bangers but I'm kinda cringing on the "really famous and yummy" bit – but I did ask it to write this to a ten year old! ;-p
The interesting thing is that bangers, whether they're sausages or songs, are loved all around the world. Just like people from different countries enjoy the taste of British bangers, people from different cultures can enjoy and dance to the rhythm of a hot song.
Editorial note: Although to be fair – not all people love British bangers – my wife for one thinks they're heinous, but to be fair, she is American so we can't really trust her palette!
In today's digital world, the connection between bangers and bangers is even more apparent. People talk about both types of bangers on social media like Twitter, Instagram, and TikTok. They use the word "banger" to describe both delicious sausages and awesome songs. It's like a fun way to bring together food and music.
Editorial note: Again – this is kinda tenuous – just 'cos people are talking about both things on social media doesn't exactly mean "it's a fun way to bring them together" but – here we are – it's clearly what we're doing right now!
So, in summary, the relationship between British sausages (bangers) and hot songs (also bangers) is a really interesting and exciting mix of food and music. They both have a special place in culture and bring people together. Whether you're enjoying a tasty banger or dancing to a hit song, get ready to be amazed by the magic of this wonderful combination.
Editorial note: And remember kids – a sausage can be a great source of energy when you're out on the dance floor – pre cooked – wrapped in its own edible casing – the perfect protein packed snack food for when you don't want to stop!
Track Listing
Give Me The Rain – Palace
Booster Seat – Spacey Jane
Good Old Bill – The Maccabees
Sprawl II (Mountains Beyond Mountains) – Arcade Fire
Shelter Song – Temples
Hush – Kula Shaker
I Wanna Go – Summer Heart
Waiting for the Great Leap Forwards – Billy Bragg
The Day We Caught The Train – Ocean Colour Scene
Jealous Guy – Roxy Music
Black And White Town – Doves
Red Travellin' Socks – Malcolm Middleton
The Bucket – Kings of Leon
My Little Japanese Cigarette Case – Spoon
Pumping On Your Stereo – Supergrass
Suffragette City – 2012 Remaster – David Bowie
What I Like About You – The Romantics
Yeah Yeah Yeah – New Politics
Flagpole Sitta – Harvey Danger
Goody Two Shoes – Adam Ant
Bohemian Like You – The Dandy Warhols
Because I'm Awesome – The Dollyrots
---
Image Midjourney prompt: envision a close-up shot of 2 British sausages, fresh off the grill. The sausages are sizzling, with tiny droplets of oil glistening in the light. The style should be ultra-realistic, with every detail of the sausages, from the charred grill marks to the glistening oil, captured in high resolution. The lighting should be bright and direct, illuminating the sausages and making the oil droplets shine like tiny diamonds. The colors should be warm and earthy, with the dark brown of the sausages contrasted against a simple white plate. The composition should be a close-up shot, using a Nikon D850 DSLR camera with a AF-S NIKKOR 105mm f/1.4E ED lens, to capture every tiny detail. The resolution should be 16k, with a 1:1 aspect ratio, and the image should be rendered in raw style with a quality of 2 and a sharpness of 750. –ar 16:9 –v 5.1 –style raw –q 2 –s 750 – Image #1
Originally from Ireland, I now currently live in Liverpool after completing my undergraduate and postgraduate degrees in performance. I am not a believer that you can only like one genre of music, if a song speaks to me on another level or I just vibe with it; I'm listening to it.
I'm still trying to find my way around life so patience is my virtue!
I am at the beginnings learning to DJ, curating 'Zone Out' mixes on SoundCloud and also help my good friends, GO OFF SIS, HUB by curating playlists for their platform.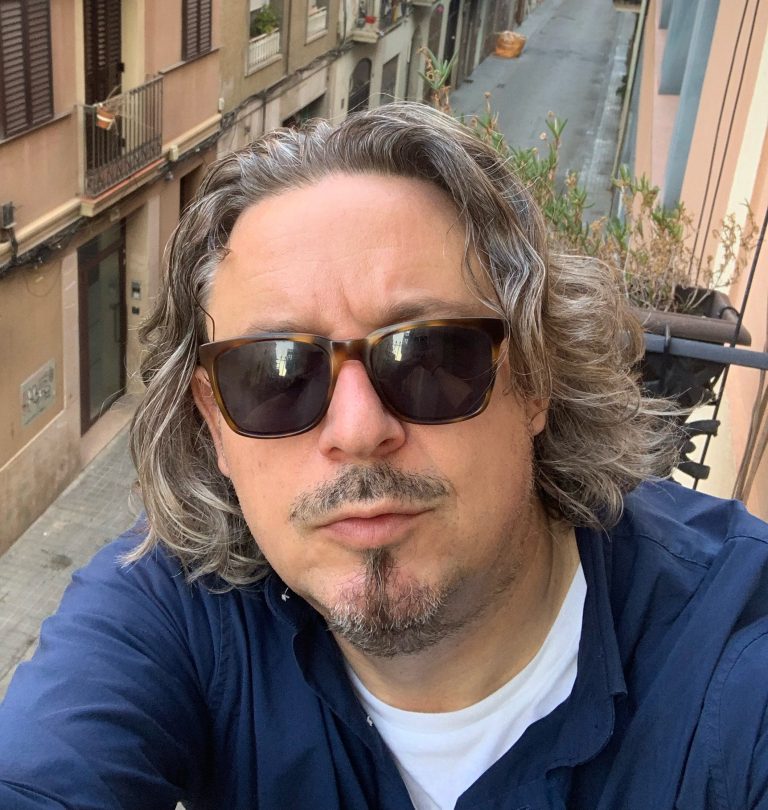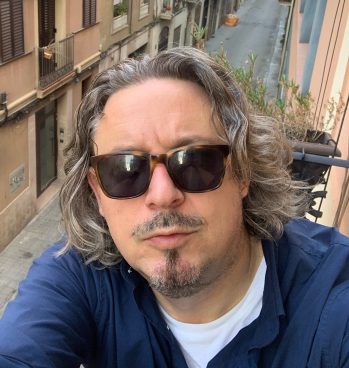 Mastodon