From Jane:
I was in film school when I first came across Quentin Tarantino. My male friends were raving about "Reservoir Dogs" but I didn't share their interest in this new director. He felt too Peckinpah, too gratuitously violent. Not that some of my favorite films, from Ingmar Bergman's "Cries and Whispers" to Nagisa Ōshima's "In the Realm of the Senses," weren't violent, mind you. And then I saw Tony Scott's "True Romance." It was smart. It was funny. Who the hell wrote this? I was suddenly hooked on Tarantino.
It's hard to pick a favorite scene from his movies, but I love that (almost) every Tarantino film starts with characters walking or driving (even on a stagecoach) into calamity. I adore his supposed foot fetish and obviously love how he uses music, especially how he recycles long-forgotten soundtrack pieces.
With this in mind, and for my part, I've chosen a good deal of soundtrack music from 60s and 70s films for this playlist, but I also add tracks that, to me, just feel Tarantinian.
Oh, and I do have a favorite scene. It's from "Kill Bill: Volume 1," with Gogo Yubari (Chiaki Kuriyama). Too bad she had to fight the Bride and not the groom. He was such an asshole.
From Chris:
From an early age – I recall nagging the fuck out of my parents to watch the latest B grade splatter…
I can't remember what the appeal was at 12 years of age – but I'm pleased to say – I still have a healthy diet of zombies, gratuitous violence, and anything from the bizarre to the extreme.
Throw in some full frontal nudity and we have the man himself – Quentin Tarantino.
He's brought a new norm to the big screen, pushing the boundaries of directing and writing – bringing instant cult classics to lougerooms of the safe and boring LOL
To cut to the chase, it's his musical score that brings us here today. The long lost classics that get one last hoorah, the quirky to the sublime – and that happy little ditty that juxta's the hell out of losing limb – so saddle up, snort, toke or drink your favourite poison for playlist to raise your favourite vice, for the love of Tarantino.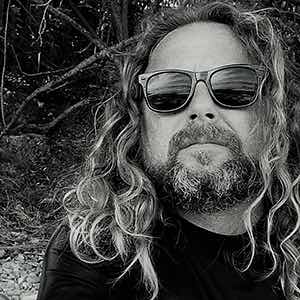 Drawn to music from an early age, Chris' first album was The Beach Boys - Good Vibrations, a record he'd spent weeks saving up his pocket money for. Now after many years of second hand vinyl markets and countless concerts and festivals, Chris a painter and decorator by day, continues to chase the dragon for that next cool music discovery. Raised in Brisbane and now operating out of Noosa on Australia's sunshine coast, you can learn more about Chris at
https://www.noosadecorating.com/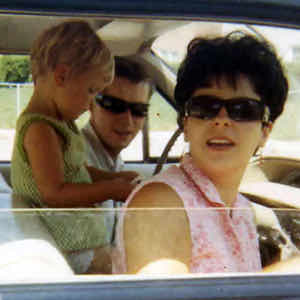 I've set-off around the world a few times as a digital nomad. My favorite places are off-the-beaten-path spaces. I enjoy good food, although I'm a sucker for trying anything once. Discovering new music and artists is a passion, but I adore retro tracks and nostalgic songs. Whether fueled by imagination, or anchored in the real world, I live for adventure, especially when set to the beat of diverse and eclectic playlists.
Ready. Set. Join me on a sonic adventure!