Rudie Can't Fail – The Clash
Andrew writes:
How the hell do you start a playlist where you're supposed to be "representing" Gen-X?! You question the assumption – that's what you do! I'll be up front – I am but one member of Gen-X and there are around 65 million of us in the States alone – it's highly likely that my fellow Gen-Xers are going to look at my choice and disagree but I'm cool with that – at the end of the day, this list is more about The 1975 tracks. And having completed Part 1 of this project I'm just super geeked about what I'm about to hear!
With that said – I'm choosing a track from what I think is – the ultimate Gen-X movie: Grosse Pointe Blank. I will fight anyone who dislikes this movie and John Cusak in general. Also – no reputable Gen-Xer is going to 'dis The Clash.
Let's see where this goes…
Roadkill – The 1975
Jenna writes:
Even someone from generation z like me knows this. I'm a huge fan of that punk rock edge that pours out here. When it comes to The Clash, I think they share a similar rock and pop vibe that can be found in the 1975s musical catalog. After completing our first playlist, my ears are now trained to pick up on any elements of The 1975 in any track that comes my way. (It's my new superpower).
Both of these songs make me feel like going for a long drive with the windows down and the volume turned all the way up. What really stood out to me was this guitar melody that drew me towards "Roadkill". This is a fairly newer song (from 2020 if you will) coming from the later end of their discography. The style, production, and arrangement is totally different here than a lot of their old work that we heard in the previous list. The lyrics really stood out to me too, I feel like vocal forward tracks hidden with deeper meaning is something we might get a lot more of in this list. I also love how we are starting this playlist off with two english bands with two different sounds, but yet make so much sense together.
Talk Tonight – Oasis
I continue to grin with every The 1975 track I hear – what catches my ear right off the bat is that jaunty opening – the guitar and snare have me reaching for the south – particularly when the keys come in – Freebird anybody?! But as always – the vocal comes in and the whole thing blends – the lush harmonies of the chorus – the lyric creeping into your consciousness and suddenly – I'm back on the Tour Bus.
I was going to go with a track that evoked the groove of Roadkill but the more I listened to the lyric the more Talk Tonight "talked" its way onto the list. I've been a professional musician – it's a very strange life – particularly when you're trying to create one with another who isn't. I clearly never reached the heights of Mr. Healy or Mr. Gallagher – but – I am 22 years happily married – so there's that! :-p
All I Need to Hear – The 1975
Matt Healy would be honored to have one of his tracks and Oasis on the same list. Although I will say that I wasn't expecting to get in my feels this early on the playlist, but here we are. I was totally in tune to the track as I felt the emotions in every word Noel was singing even though I can't personally relate one bit I heard everything he said.
I immediately knew which album the next song was going to follow. The band's latest album "BFIAFL" took an approach of using real instruments and acoustic ballads. A lot of the tracks are reflective, like this one. The vulnerability in the Oasis' lyrics and the catchy vocals helped pave the way to "All I Need to Hear". By lowering the energy and adding a piano powered track, I am interested to see where Andrew will take this
Man I'm Supposed to Be – American Aquarium
I'm adoring the production on this track – the space between the grunge on the instruments and then the heavily doubled chorus of the vocal – it's just so big and fat and such a beautiful juxtaposition to the sparseness of the track and the message. I immediately thought of John Lennon's voice and some of his iconic melodies – which in turn led me all over Imagine and Double Fantasy but couldn't find what I wanted – Jealous Guy possibly – but then…
The nice thing about playlists is that a good transition can make anything work – and while I was initially tempted by melody and vocals, I ended up going for overall mood and vibe. I try and stick this track from American Aquarium on any list that will fit it – there's something so honest and authentic about it – I find it fits the mood from The 1975 – it's amazing how many ways we can declare our love!
Be My Mistake – The 1975
I am now a fan of The American Aquarium. My first time listening to them and I found myself hanging on to every word and have now looked deeper into their other music. The thing I really like about this song is how it can be interpreted in many ways. For me what did it was the simplistic production approach and the honesty in their lyrics to make a connection. At the risk of lowering the energy even more, I felt that this was the song that had to follow. It was the first song to pop in my head, and similar to Andrew's reasoning, I really identified with the authenticity in the lyrics and song writing. "Be My Mistake" comes from their 2018 album, and is arguably among one of their most popular songs. Every line is a word straight from the heart and that can be felt here without a doubt. There's no flashy synths or instruments, just these beautiful isolated vocals and a guitar is sometimes really all you need.
Currents – Dashboard Confessional
We're still on the road – whatever that means to you – the asphalt the bus travels on – the journey to feeling OK. You could stay where you are – locked in your room – devoid of the outside world – hikikomori – and yet… the world gets in. What's the difference between temptation in the digital and physical world? As our cerebrums get bigger – where do you mitigate damage – the head or the heart? Love and Lust – and not even lust – with all its negative connotations – what about primarily programmed things that make us feel good yet are at odds with our social contract?! To quote another list – this humaning shit is hard.
I just watched Christopher Carrabba bring Matty Healy on stage to sing Sex – Matty says that it was his attempt to write a "Dashboard' song – and yeah – that feels about right. I adore this track – remember falling in love with it when it came out – not one of the most popular tracks on Dusk and Summer but damn if it didn't speak to me.
Robbers – The 1975
Everything about Dashboard Confessionals track led me to Robbers. I heard the lyrical content about relationships and love and I connected with that right away. The key, the tempo and the energy all felt right. Here we have a song inspired by an American crime romance movie and a love song about a toxic relationship- as if we weren't already in our feels but there's this shift change from acoustic back to electric guitar/synths.
This had me thinking back, way back to the group's very first album, from nearly 10 years ago. The same album we get songs like "Chocolate" from. As if I could rank their songs, but this would probably have to be my favorite song by the band, and actually probably one of my favorite songs of all time (again if I ever had to choose). This is a song I can listen to over and over again and still have the same feelings/reactions the first time I hear it.
In case you were wondering, it's "You look so cool" by the way.
Dignity – Deacon Blue
Making these two lists has been such a journey – it's been a long time since I've fallen for a band – having Jenna guide me through has been brilliant. There's a quality to Matty's voice that enables him to sit on top of any tempo or groove the band produces – and yet it is uniquely his – the trademark vocal he has at 1:40 – the pronunciation at 1:47 – you hear it everywhere in the catalog and it's great every time. Turning True Romance into an Epic coda is just beautifully done.
This time I'm thinking of the underlying track – part of me was hearing mid career Edge guitars but for some reason Deacon Blue's breakout track from their 1987 album Raintown just couldn't leave my mind. Maybe it's the 80's production and instrumentation – the snare would fit pretty well in a '75 track – maybe it's 'cos they have a track called Chocolate Girl on there – who knows – but I do like how the 80's keys accompany the end of Robbers.
Part Of The Band – The 1975
As with every track on this list, I really enjoyed listening to what Andrew adds. I am more often than not, listening to songs I have never heard or probably would have never heard if it weren't for him. Another amazing thing about this list is that exactly, but with every song I can also hear and pick up on elements that tie them back together to The 1975. This time it was the story-telling lyrics. I felt like I was on a musical journey and every new line was another page in the book to tell a story, and this song has a similar feeling as Matty reflects on his life and crosses themes with imagination and reality to come full circle again.. I really enjoyed that aspect and felt it here.
On The Nights You Stay Home – Donovan Woods
I'm getting to know the catalog pretty well by now :-p I know this is from their most recent album – Being Funny In A Funny Language – I can hear the development of the songwriting – the ballsiness of the song structure and changing instrumentation – add to that the brilliance of the lyrics and it's just another reason to unashamedly look for playlists to add their tracks too. (If you want to see a songwriter gush gleefully over Matty's lyrics on this track, check out Justin Hawkins review here)
So we're coming out of this beautiful paean to sobriety and self control – complete with orchestral outro and I'm thinking – groove – thinking vocal forward – thinking another strong lyric about self control – about what it means to be authentic and individual – not subsuming yourself in a relationship and losing your identity. I love this track!
Jesus Christ 2005 God Bless America – The 1975
I knew exactly what album this next track was going to come from, it had to be on "Notes On A Conditional Form". Following the folk and country elements I hear, along with the guitar in Donovan's track, I choose
to lead with the melody and the lyrics this time. I felt their tracks had a similar dialog and self awareness brought up in the lyrics.Sometimes the lyrics are the first thing I focus on when but this one had me hanging on to every instrument and tempo change as I really heard the music itself. I heard the guitar, the brass, and the horns and I went with it.
The band puts its acoustic guitar melody in the forefront. It's that stripped back production minimalistic approach that relates so well and even comes with Phoebe Bridges amazing vocals. I recently learned that Matt re-wrote this song several times as it started off as two separate songs that eventually combined. It was inspired during traveling as "It was a reflection of hours staring out into Nebraska or Omaha or wherever I am on the bus…" as the band says. Let's see where we end up next!
Nothing's Gonna Happen – The Staves
What a perfect transition into Jesus Christ (which is a hell of a sentence to write!) – similar groove – guitar led with such a well positioned vocal. I love the ambiguity of his lyrics – particularly when it comes to sexual expression – reminding the straight world that in fact – the world isn't straight – from any perspective. Bring in Phoebe Bridges' stunning verse and frankly erotic honesty and you have enough for most bible thumpers to wring their hands in horror and cry for the band to be canceled.
So I'm picking up from the guitar again and managing to sneak in one of my all time favorite bands. It's the harmonies the three sisters manage to blend that make me just sit and grin. It's the juxtaposition of what is quite a spooky lyric combined with the soaring ethereal nature of their voices that has me coming back to this track time and time again. I think Matty would probably dig it.
A Change Of Heart – The 1975
I have to acknowledge those harmonies from The Staves. It was mesmerizing to listen to, and the brass and the horns complement these two different tracks perfectly. I highly recommend listening to the cross fade from the last track into this one as it's one of the best transitions I've heard. Everything about this track spoke to me and I found myself struggling to put up another song with it for good reasons.
So far I haven't had a hard time finding a song to connect with until this point. The more I listened the more I heard different aspects of different songs and albums come out at me. At first I thought about adding "About You" because of the acoustics and minimalistic production approach and went there (I knew it would somehow make its' way here), but then I made a decision and I think it had to do with the tone and the attitude and the slow isolated vocals, or something like that. I'm just imagining those three way harmonies here. To quote Matt has described this track as a "simple song – three notes – and the truth"
We Have Forgotten – Sixpence None The Richer
I just love reading how Jenna comes up with her track choices – it makes me feel better about mine :-p There's this idea that there's a right way and wrong way to do this – and that's cool if you both agree – but I'm much more attracted to the seemingly random results that – when you bring in the context – enrich the listening process significantly. I love the simplicity of A Change Of Heart and even without Jenna's write up it makes perfect sense coming out of The Staves – add the insight: " simple song – three notes – and the truth" – hell yes – that works for me.
My head's wrapping round the "three notes" idea – I'm thinking of Sixpence None the Richer and Leigh Nash's voice – and remembering that We Have Forgotten follows a similar kind of structure – and even though it mellows the groove a little – it feels really good.
About You – The 1975
If that's not a song to get lost in I don't know what is. I didn't even realize it was 5 minutes long the first time, as it's just an easy song to listen to and get carried away in. This was all about the chorus for me. I just heard those lyrics in my head. "We have forgotten" all of a sudden became "Do you think I had forgotten about you". It's almost like a match made in heaven between these two songs and who am I to question these things. Not to mention those vocals from Carly, the wife of the 1975's lead guitarist, that just makes it stand out even more. I just learned that this song is a continuation of "Robbers" , another track on this playlist, which makes me love it even more and it is probably my favorite song on their latest album.
Where The Streets Have No Name – U2
I once did a workshop for a bunch of kids with Marfans on Intros – on songs that start out so cool you can't help but listen to the rest of the track. Our friends Sky and Andie made a playlist called "Intros That Make you Go OOooOOoo"
– and I remember hearing About You and just thinking it would fit well in a list like. There's that classic build up – different instruments and textures all start to blend and you have that underlying bass groove that creates a platform for the whole track to just sit and chug along on.
This was one of those times where I knew exactly where I was going next – well – almost – the outro initially had me reaching for a Sigur Ros track but it didn't match the mood – for me it was all about the intro again – something that would blend nicely out of the end of About You but also bring in the blend of instruments to create a seamless transition into groove and well – this one's a classic.
Settle Down – The 1975
There are so many things I enjoy about this. I feel like I want to personally thank Andrew for including it. After this track, I also started to ask myself the question, how do you follow that? Like seriously how do I follow U2? After listening quite a few times, I can actually hear a lot of similarities in these two bands. Starting with those nearly minute long intros that build up an insane amount of anticipation for the track to start, to their arrangement styles, and even the instrumentals I heard could point to many different areas on The 1975 discography. I was really feeling out that catchy electric guitar riff here and Settle Down gave me similar vibes and sometimes you just have a feeling about these things
This Orient – Foals
The Joshua Tree was a monster album – a band coming into their full power, producing their 5th album and conquering the world – how do you follow that? Clearly with a track from The '75's debut album – full of swagger and sheer confidence. You can hear all the elements that are going to be developed over time – the guitar – the vocal delivery – the lyrical honesty – the groove – and it's the groove that has me thinking of…
I'm making another Introduction list, this time with Matt who is a huge Foals fan. As with Jenna, he picks a track and I bounce back with something that makes sense to me and I get a beautiful introduction to a band who's catalog I am once again falling love with. Similar to The 1975 in that while they've got some huge hits – they're a band that's adored by their fans and are massive on the festival circuit with electric live performances. Very groove driven it felt like a natural transition out of Settle Down.
Milk – The 1975
I feel this is such an underrated song from The 1975. It was originally a hidden track from an EP in 2012 and has since made more of an appearance in the following years, and there's a lot of love for it here. What really got me here was this high energy jumping out at me. As well as this beautiful blended mix of indie, pop and rock genres in the two that I have learned the foals do quite well with on their own. I am also a new fan of Foals and have to check them out more because this is the second time I have been introduced to them from a collaborative playlist
Beetlebum – Blur
When I'm working with a partner to make a list I tend to be more focused on the music than the lyric – I think that people are more likely to bounce off the list if the tracks don't work well together sonically. However – when you can get both – when you can carry not only a musical transition but a lyrical one too – well – that's a win. It cracks me up that there are so many songs about drugs that my younger self loved but was confused by: The Stranglers "Golden Brown" – what the hell were they talking about? The Beatles' "Got to get you Into My Life" – apparently wasn't about a girl, Fleetwood Mac's "Gold Dust Woman" – I just thought her silver spoon meant she was rich! But that's the trick isn't it – to write a song that's ambiguous to fool the earlier generational gatekeepers but that those in the know – well – IYKYK.
With that said – Milk isn't terribly subtle about the allusion to Cocaine – although I can guarantee that if I was a kid I'd be pretty convinced that the subject of the song was gonna have great bones as she got older! I've always loved "druggy" songs – there's often a big enveloping wall of sound to them – as if the drug's effect – its all encompassing, short term protection, is manifest through the music. If you're coming off a cocaine binge and need to come down – what better way then turning to smack?! While everybody loves the second track on Blur's eponymous 5th album (me too,) I just loved the groove and sonic feel of Beetlebum – it feels like the perfect accompaniment to Milk. Oh and – you'll not be surprised to learn that my 28 year old self had no idea it was about heroin either! :-p
Me & You Together Song – The 1975
Listening to this song makes me feel cool 😎. In a way, I was also reminded of the beginning of this playlist with the opening song because of the edgy punk rock influences. To me, this wasn't the sound of the 80's but rather somewhere in the 90's or early 2000's. I could hear the powerful lyrics in both, the power from the instruments and the overall feeling of angst in there somewhere. Like other songs in this playlist, I feel like a story is being told from the moment you press play until the very last note. Which all of these things led me to Me & You Together, even the music video for this track just screams throwback. I find relatableness here. You got the CD player and the boy band posters in the bedroom and all of these little details are just another thing to love about it because that was me, well actually still is me today.
Making this type of playlist only gives me more appreciation than I already have for The 1975. This is such a cool way to introduce someone to a band they're unfamiliar with and as an established fan, a way to fall in love with the same songs you did before all over again.
The 1975 have a huge discography filled with countless singles, at least 5 studio albums, 1 live album,and a handful of EP's, so who knows! Maybe there will be a part 3 in the future as there are still a lot of great songs Andrew has yet to hear 🙂 and if you haven't already check out part 1!
Playlist image by Krista Mangulsone on Unsplash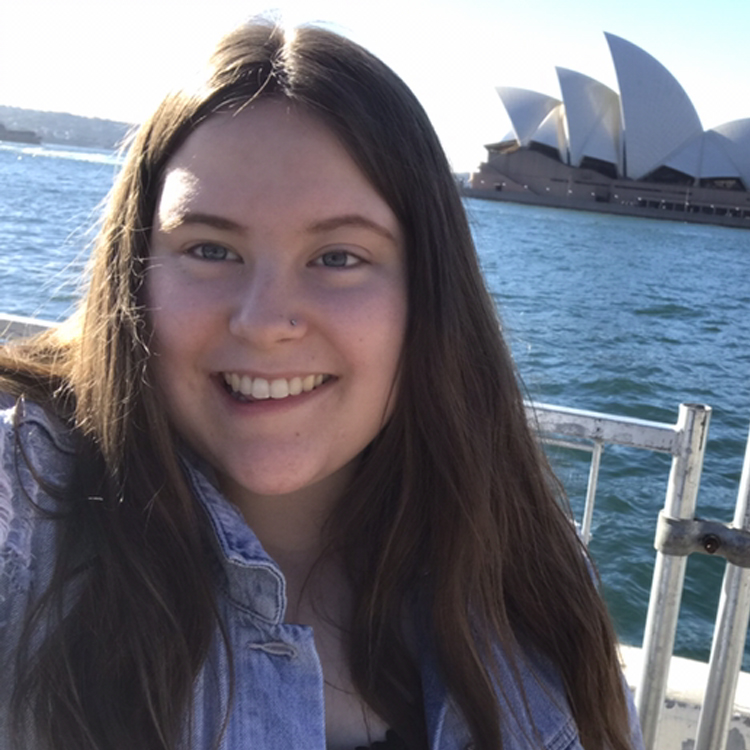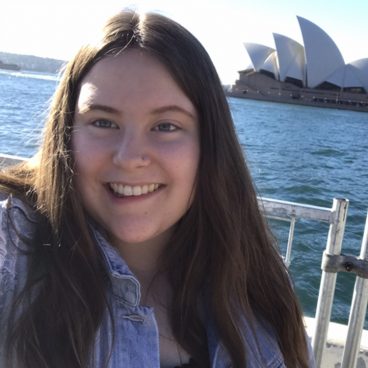 My name is Jenna Barton. I currently live in a small town in Illinois. Although I live in small town I have always been a big city girl at heart. I live near the great city of Chicago, where I try to visit as often as I can. I enjoy seeing new places and being around people. I'm not sure what my future holds, but I do know that music will be apart of it.
Music has always been a part of my life for as long as I can remember. You can find me listening to music in between classes and during nature walks. Ive had a passion for music at a young age when I started my own musical discovery. My journey into music led me into the boyband area for a while, but now its very diverse and I am always looking for something new to listen to.
I wouldn't be able to pick a favourite artist or song right now because its constantly changing. Music has changed my life for the better and I want nothing more than to share that with you.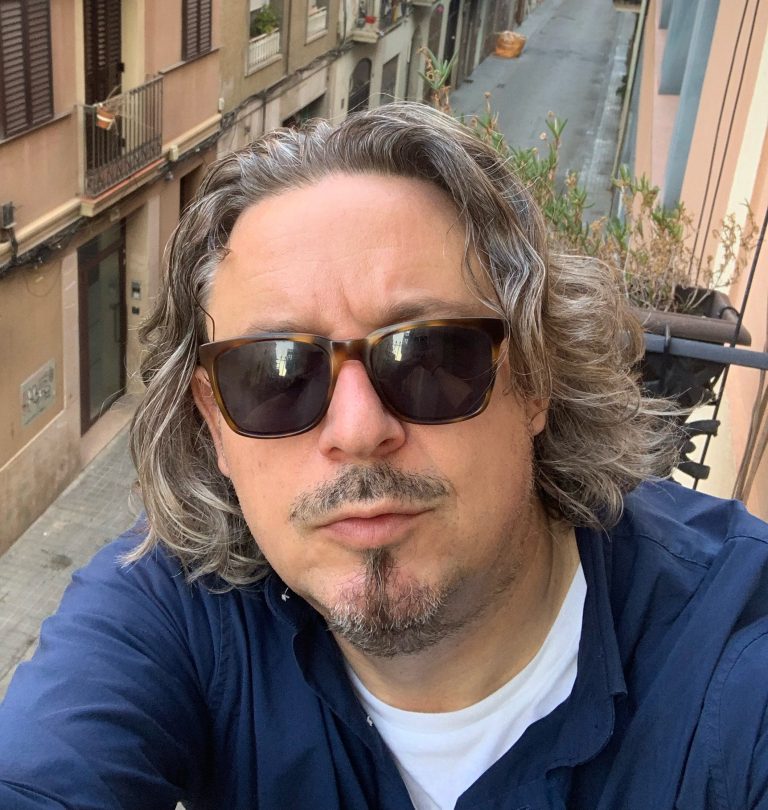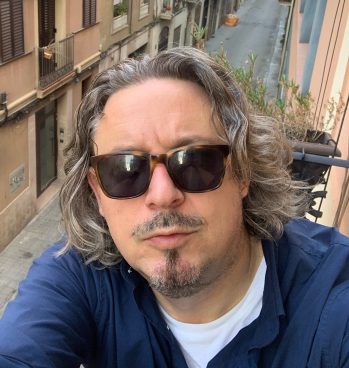 Mastodon