A witchy mixtape to sell your soul to the devil to
Friday, 13 January 2023
As we write this, the streets of Montalegre, in northern Portugal, are starting to fill up with a curious crowd. The central square of the remote medieval town of less than 2,000 comes alive with simmering cauldrons, wenches with snakes coiled around their necks, folks of all ages wearing black hats and cowls, in a joyous hymn to witchcraft. Today is Friday the 13th — and Friday the 13th in Montalegre is synonymous with Witches' Night.
Witches get a bad rap, but if you've ever danced naked in the pale moonlight, you know they can throw a mean party. Maybe it's the selling-your-soul-to-the-devil bit that is making you squeamish, but what have you been doing with your soul anyway?
Music to Live Deliciously track listing
Speak To Me — Pink Floyd
Rev 22:20 — Puscifer
Sixteen — The Heavy
Devil Mood — Smoke City
I Put A Spell On You — The Kills
Bad Spell — Larkin Poe
The Witch — The Cult
She's My Witch — Kip Tyler
Satan Is Her Name — P. Paul Fenech
What Happens When You Turn the Devil Down — The Mystery Lights
Satan Said Dance — Clap Your Hands Say Yeah
We Are Dancing — The Antler King
I'll See You All in Hell or New Orleans — Dax Riggs
Come To The Sabbat — Black Widow
Total Depravity — The Veils
A Daisy Chain 4 Satan — My Life With The Thrill Kill Kult
Double Lucifer — TVAM
Idle Hands — The Gutter Twins
Devil's Resting Place — Laura Marling
Sell Your Soul — Tatum Quinn
All We Ever Wanted Was Everything — Bauhaus
Butter — Toso & Carvelli
Devil Do — Holly Golightly & The Brokeoffs
Lucifer, My Love — Twin Temple
Lucifer's the Light of the World — King Dude
Lose Your Soul — Dead Man's Bones
Your Body, My Temple — Will Wood
Devil Behind That Bush — The Cramps
Devils Hearts Grow Gold — La Sera
Devil's Fairground — The Tiger Lillies
Witch — The Bird and the Bee
Shadow — Chromatics
Me and the Devil — Cowboy Junkies
---
Want more playlists about things that go bump in the night from the musicto global creator community? Check out 15 Great Songs for your Vampire Ball!
This playlist is part of our 13 Playlists: The Best Halloween Music For Your Halloween Party compilation.
Born in Porto, Portugal, I'm an architect, a designer, a writer, a poet, a translator, etc. I have an eclectic taste in music—but less in that non-committal way people sometimes say "I have an eclectic taste in music" and more in that I'm really into some really weird stuff.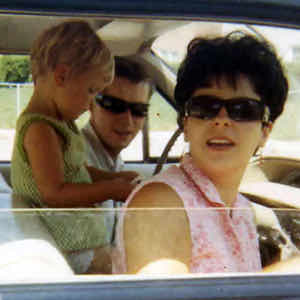 I've set-off around the world a few times as a digital nomad. My favorite places are off-the-beaten-path spaces. I enjoy good food, although I'm a sucker for trying anything once. Discovering new music and artists is a passion, but I adore retro tracks and nostalgic songs. Whether fueled by imagination, or anchored in the real world, I live for adventure, especially when set to the beat of diverse and eclectic playlists.
Ready. Set. Join me on a sonic adventure!