Distance – Yardij
When Andrew messaged me about starting a collaborative playlist, the first tune to pop in my head was one full of Indie pop-rock rage and a chorus that should never end. I didn't question this sudden urge to add Distance. I knew it was meant to be.
After I met Andrew a few months ago, I sensed this aura of charismatic, feel-good energy. This tune hit me. It became apparent that we were ready to rock and to roll.
Chaise Lounge – Wet Leg
I met Caleb when Maria and I chatted with him about becoming a musicto curator – I remember this really smiley happy energy coming from him and I was stoked to create a playlist together. We started this off with no framing or perspective – just trading tracks and as always you never know what a relative stranger is going to come up with. A felt the grin spreading over my face as the opening bars of Distance entered my ears – hell yeah – we can do this – up energy – solid underlying groove and strong female vocal – hmmmm – where have I heard that recently?
I make no excuse for putting Wet Leg on any and all playlist I think they could work and was very happy to bring them in at #2.
Gelatin Mode – Post Animal
Andrew made my entire week when he added Wet Leg's eccentric yet so darn catchy Chaise Longue.
After listening, I threw my hands on my laptop because Andrew already won. He won a competition that was non-existent. I had nowhere to go. This song that was so boppy and arguably the ideal Indie pop sound meant that I had to up my game.
So I searched my internal music library and felt the warmth of pink with a shade of yellow. Then it hit me…Post Animal! Their 2018 album, "When I Think Of You In A Castle," is a collection of earthy yellows and bits of hot pink. This translated to my vision of Chaise Longue so well plus it took the Indie pop feel into an Indie rock jam session.
Casanova – Raymond Baxter
And this is why I do this 🙂 – I'd never heard of Post Animal before and Gelatin Mode had me grooving – energy up – the whole vocal /guitar call and repeat and then that beautifully slowed down chorus – lush harmonies – but then – hang on – we're shifting groove – somehow there's a Sabbath influence – we're slowing into choral screams and just heavy guitars and it's a freakin' Opera – Hell Yes!
What feels good after something heavy? Well something light of course – Rayland Baxter's cheeky lyric and funky groove was exactly what I wanted to hear next.
LAX – Vulfpeck, Joey Dosik
Andrew always understood the assignment throughout the duration of creating this playlist. And he didn't have any clue that Rayland Baxter is one of my favorite artists of the past ten years. His sound, his writing, his style…it just works!
So again, I was at a loss. Where do I turn? Well, Andrew felt the need for change. He saw the shift in music and took it. Why can't I? I took a deep breath and I listened. In the sporadic chaos of an ending with loud vocals and non-stop keys, I heard a need for funk.
Vulfpeck happens to be one of the top explorative funk bands in the last five years and they never miss a beat. I also thought Andrew might appreciate the LAX reference too. 🙂
Night Train – Steve Winwood
I've had a few Vulpeck tracks on playlists recently and you just can't deny their groove. Add to that – I'm intimately familiar with LAX traffic and damn – if your girl's going to pick you up – she's a keeper. The way this band use real traditional harmonies with groove had me reaching back to something even funkier.
Arc of a Diver was one of first albums – "While You See a Chance" was the big hit on it but I remember just getting down to Night Train and it felt right
I'll Be Around – Yo La Tengo
I am quite familiar with Steve Winwood's Night Train. I found a part of myself in this groovy, late night tune years back that I won't ever forget. It's so real and just rocks.
Believe it or not, it was closer to the end of the track where I noticed that change was gearing up. There were a variety of ways that I could have spun this already electric list, but we needed simplicity yet soul. Not the sort of soul that you'll by this list's end. No. The real soul in us.
Yo La Tengo never disappoints when you need to find you.
Steady – The Staves
Alright – so Caleb throws in the first shift and it's beautifully done – the transition out of Night Train into I'll Be Around is just Chef's Kiss! It's the plucked guitar and background drone that immediately had my head making a connection – but I couldn't work out what it was – I knew it was The Staves – originally thought it was going to be Winter Trees but it didn't work in transition – and then – Aahah! Steady it is
Cancel on Me – Bombay Bicycle Club
Somehow I feel that Andrew has glanced at my recently listened to, haha. I started dabbling into The Staves' catalog back in June and I adored what I heard. With Steady in Andrew's backpocket, I wanted to pick the pace up a bit while keeping a laid-back, slight head-banging groove. Bombay Bicycle Club has dominated the idea of twisting the realms of alternative rock and fusing it with hydrations of disco pop. It appeared to be the remedy the list called for.
Reel Around The Fountain – The Smiths
This one was really easy 🙂 Not only do Bombay Bicycle Club have a really relatable groove to the next artist – Caleb had posted a playlist in the community which had a Smith's track on it – so – at this point it was all about which one and the transition – Hatful of Hollow remains my favorite album of theirs – although The Queen is Dead does come close!
Capillary – Human Bloom
Andrew got me. He added The Smiths and I melted plus it's a great tune. I am biased because I love all tracks of this amazing albeit debatable band. He threw me a curveball of my own throwing and I have to accept that he hit it out of the park. Where to go next was simple…after I listen to The Smiths almost every week I have to listen to some horns to cheer me up, you know?
Human Bloom's, Capillary, is the well-desired and deserved alternative funk tune that Andrew deserved after doing me a favor with The Smiths.
A Song About Time – Jack Greenwood
I'm grinning again as I write – several weeks after we did this list I'm wondering why I didn't follow Capillary up with something from Alt-J – that vocal melody is something that Joe Newman might throw in – harmonies too! But Human Bloom have a lot more energy and funk – and I was thinking of the transition and keeping the groove but maybe mellowing it out a little – I'd been listening to Jack Greenwood and there's something so accessible about A Song About Time – so – let's throw that in and see what Caleb does with it.
Airliner – Jamestown Revival
A Song About Time might be one of my favorite tracks on this list. I had never heard of it nor Jack Greenwood and it possesses such a lovely tone. I am in awe of that growling sax near the end and adore Greenwood's airy vocals.
To transition, I took that horn-tastic sound and transferred it to Jamestown Revival's stomp-and-groove folk country smash "Airliner". I am never sorry to summon my folk roots.
Jackie Wilson Said (I'm In Heaven) – Dexys Midnight Runners, Kevin Rowland
Jamestown Revival is always a win but again, that transition is the kind of thing I live for – horns into horns – well – there's only one thing you can do – yep – more horns 🙂
While everyone can sing Come on Eileen in their sleep, I always enjoyed the energy and up beat feel to this track – it felt really good coming out of Airliner.
Feels So Good – The Record Company
Once halfway through the playlist, it felt like Andrew and I were really starting to get to know each other. He picked up what I put down and vice versa. He gave Dexys charming delight and I gave him a present full of blue. Well, blues that is…The Record Company are one of the better live acts that I have ever seen perform live. It's truly a pleasure to see this trio of blues-rockers leave it all on the stage.
Feels So Good is a tune that channels my exact emotions towards the making of this list. It just feels so good to trade tracks and to relish in the making of beautiful, harmonious music.
Radar Love – Golden Earring
You know when you notice something that you don't normally see and then you start seeing them all the time? I had this experience recently with The Record Company – they'd not been on my radar before and they're now on three playlists and no doubt there'll be more.
Talking of radar – I kinda hesitated about the next track – it can be a little overplayed but it was just such a perfect transition – both tracks share that underlying groove that – it would have been a sin not to go with it.
Femme – Le Couleur
Classic rock is so timeless, isn't it?
That word – timeless – stuck to me like glue during the Golden Earring classic. Andrew knew what he was doing. He found that trait and was hooked.
I longed for it, but how could I find it. I took some time to ponder and hours later came out with a French indie tune that has been keeping me up at night because somehow the replay button won't stop turning on…weird right?
Naturaleza Salvaje – Mueveloreina, Medianoche, Ferrita
Timeless indeed – there's a presence to the Le Couleur track that feels as though it could have been written in any of the last five decades and would have been a classic in all of them! I can hear what Caleb means about the replay button.
Of course, what Caleb didn't know was that, at the same time I was making a Nostalgia list with Donia – who is French, and had recently fallen down a Spanish Indie rabbit hole and had all these tracks that I couldn't wait to share – and yes – I loved how these two worked together.
Mr. Big Stuff – Jean Knight
I love how Andrew always answers the track with such delicacy and correctness. Even though there isn't a wrong selection, he always finds the right tune to follow. Naturaleza Salvaje was one of those tunes that I didn't know I needed. I found the breathy attitude of this track urging me to go backwards. Retro, perhaps? I answered its call and found myself in a direction leaning towards Motown. Jean Knight answered the phone and said "who do you think you are – Mr. Big Stuff?".
Mmmbop – Scary Pockets, Lucy Schwartz
I mean – who doesn't want to kick back and listen to Jean Knight do her thing? I have my Spotify set to a 5 second transition between tracks and this sequence is another thing of beauty. Shifting the vibe and energy but doing it so groovily that you're shocked to find out there's almost 50 years between them being recorded.
Which got me thinking about Time and how much of it I'd spent watching Scary Pockets videos over the last few years – it was the funk of Mr. Big Stuff that got me thinking of them but also wanting to bounce back to the present. Hanson get a load of undeserved crap for writing an absolutely brilliant song and this funked up version felt the way to go.
Cream – Prince
Neither Andrew or myself knew where this list would take us, but I don't think either of us are disappointed. Andrew took Jean Knight's soul smash and gave me a 90s hit – cover style. I cherished it. All of it. Lucy Schwartz's doo-wops, each crash of the cymbal, and that iconic bassline.
This led me to Prince. The bassline from Mmmbop was looking at me. Staring at me profusely. Telling me that there was only one human who could ever beat this.
We all know who that is…the legend himself…Prince.
For my last track, Cream seemed like a great follow up yet terrific way to say goodbye. It's groovy, hip, and downright good. It possesses that tone of completion yet lingers in the surrounding atmosphere with a guitar line that won't ever leave your mind.
Golden Years – David Bowie
Seriously – I have just grinned my way through making this playlist and writing it up – Prince is another one of those artists that when you hear the opening bars you just nod your head in appreciation 🙂 What a journey – we hit 6 decades in 22 tracks, 70's, 80's, 90's, 00's, 10's and the 20's – and every track belonged next to each other.
At that point it did feel that maybe the last track should acknowledge this fact – complete with the funk and groove of legend!
Thank you Caleb – this was a blast!!
Playlist image by Rose Erkul on Unsplash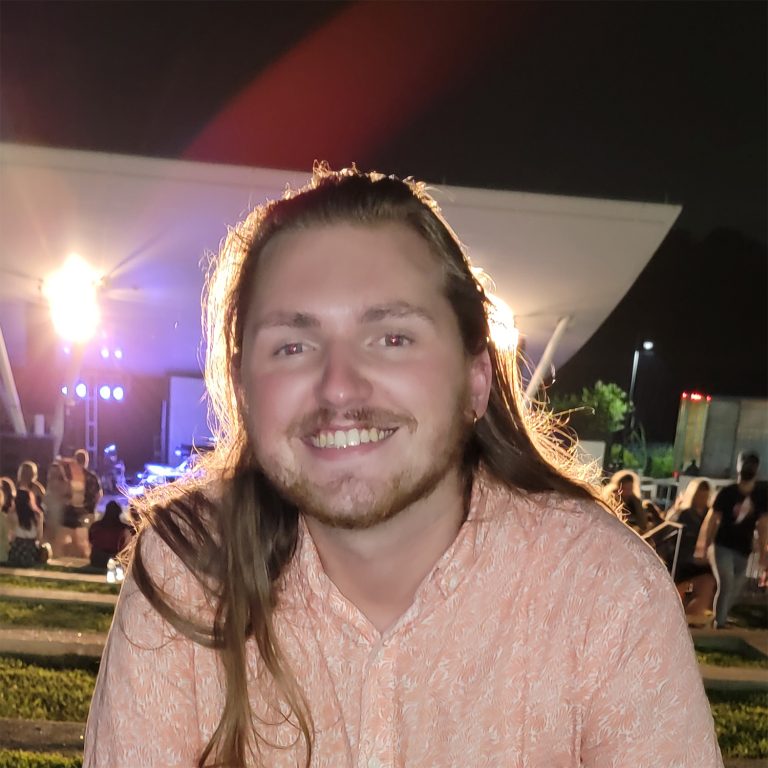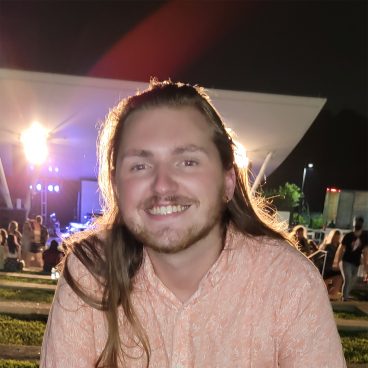 Kelch finds himself constantly involved with audio whether it be for work, pleasure, or just because…Kelch is a true audio-fanatic. Spending his days into the radio booths of talk and music stations then coming home to enter into his private booth for podcasting; Kelch is entangled with audio each and every day.
Music has been a staple for the long-haired, Hawaiian shirt-wearing fellow who has been obsessed with artists such as Dave Matthews Band, John Mayer, and Norah Jones since a young age.
Kelch's influences range from the beginning of Indie Rock in the depths of Britain to pure Americana and then some. Expect playlists full of spontaneity, mood shifts, and genreless intentions.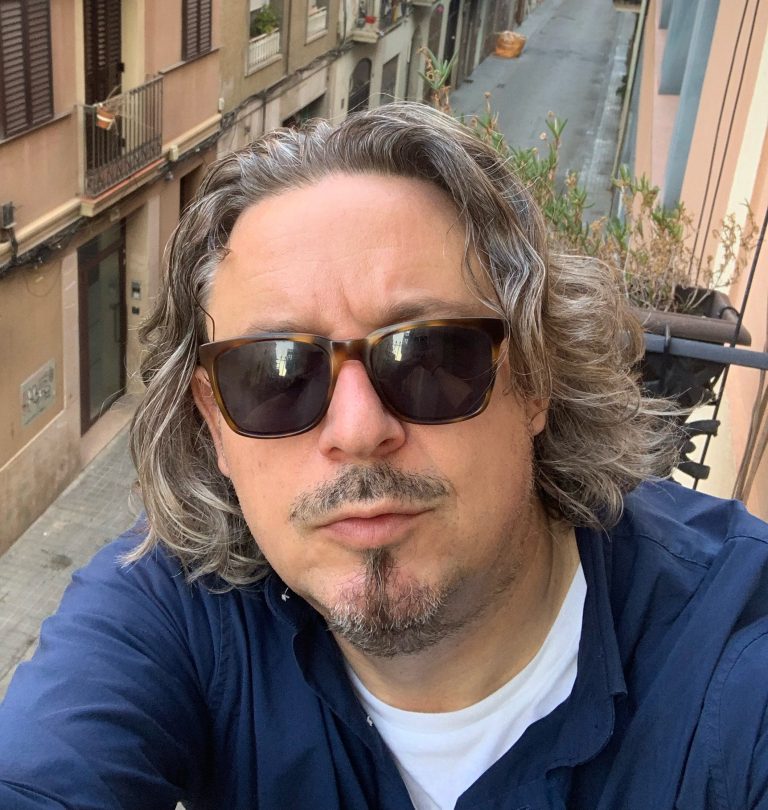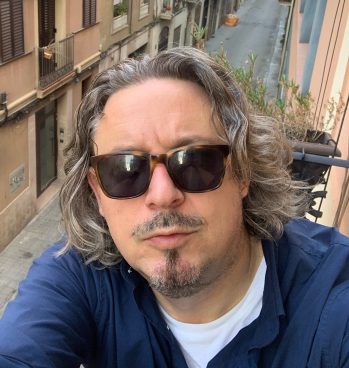 Mastodon