Which rock bands and alt rock artists have done country songs? We're glad you asked! Borderline Country is a 22-track playlist with country songs from unexpected rockers.
Starcrawler is the most recent alt rock band on this playlist to go a little bit country with their cover of Rger Alan Wade's "If Your Gonna Be Dumb, You Gotta Be Tough". Other alt rock bands and art rock artists that flirt with country music on this playlist include The Dandy Warhols, St. Vincent and Blur. And less surprising or the list are Guns N' Roses, Everlast and Blind Melon.
Borderline Country isn't an extensive playlist of unexpected rock bands with country songs. It is a little bit country and a little bit rock n' roll, and it's a hell of a lot of fun! So, grab your partner and get ready for some knee-slapping tunes to do-si-do!
Need more country or western music in your life? Maybe you're after a mix and match playlist that's a little bit country, and a little bit rock and roll? Check out these fantastic musicto playlists!
Country Music for Country Music Haters, curated by Ben Young

Stranded in the Desert, curated by Matt Jenko and Chris Mccann

Stilettos & Spaghetti Westerns, curated by Chris Mccann and Jane Asylum

Music to Burn a Million Miles, curated by Chris Mccann

Southern Noir, curated by Jane Asylum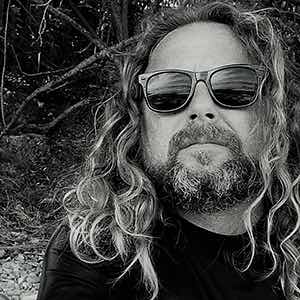 Drawn to music from an early age, Chris' first album was The Beach Boys - Good Vibrations, a record he'd spent weeks saving up his pocket money for. Now after many years of second hand vinyl markets and countless concerts and festivals, Chris a painter and decorator by day, continues to chase the dragon for that next cool music discovery. Raised in Brisbane and now operating out of Noosa on Australia's sunshine coast, you can learn more about Chris at
https://www.noosadecorating.com/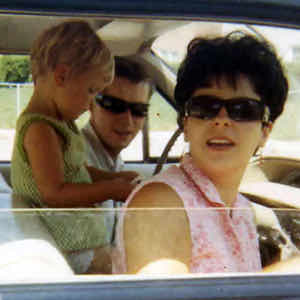 I've set-off around the world a few times as a digital nomad. My favorite places are off-the-beaten-path spaces. I enjoy good food, although I'm a sucker for trying anything once. Discovering new music and artists is a passion, but I adore retro tracks and nostalgic songs. Whether fueled by imagination, or anchored in the real world, I live for adventure, especially when set to the beat of diverse and eclectic playlists.
Ready. Set. Join me on a sonic adventure!