Imagine Rainbow and Pink Floyd as the grandparents, Queen and Ramones are the parents, Dio and Iron Maiden as the lovely step-parents, Tame Impala, Gorillaz and Abba as the kids, Solange, The Weeknd, Mac Miller, Lil Wayne, Justin Timberlake, David Guetta as the grandkids, and Flume, Nao, Dua Lipa as the fun cousins.
The playlist, which evidently has various artists, celebrates the use of similar instruments in different ways and how that crosses the border of different genres. The playlist also looks at two collaborators who, from different sides of the world, crossed imaginary borders through music.
Track Listing
Congratulations (feat. Bilal) – Mac Miller
Sideline Story – J. Cole
Mad (feat. Lil Wayne) – Solange
Am I Wrong – Anderson .Paak
By Design – Kid Cudi
New Gold (feat. Tame Impala and Bootie Brown) – Gorillaz
Elephant – Tame Impala
Spread Your Love – Black Rebel Motorcycle Club
Blitzkrieg Bop – 2016 Remaster – Ramones
Radio – Rancid
Rainbow In The Dark – Dio
Run to the Hills – 2015 Remaster – Iron Maiden
Bohemian Rhapsody – Queen
Another Brick In The Wall, Pt. 2 – 2011 Remastered Version – Pink Floyd
When I Kissed The Teacher – ABBA
Blinding Lights – The Weeknd
Physical – Dua Lipa
Sister Ray – Foxes
Another Lifetime – Nao
Numb & Getting Colder – Flume
My Love (feat. T.I.) – Justin Timberlake
Be My Lover (feat. La Bouche) – 2023 Mix – Hypaton
Playlist Image by Curator.
To the many playlists that I have curated, they serve as a reminder that I am created by many parts - such as strength, beauty, resilience, joy, courage, melancholy, strictness, stubbornness and most importantly love. Not only are we the greater parts of ourselves, we are also the weaker parts of ourselves and if we do not celebrate us in our entirety, something will atrophy.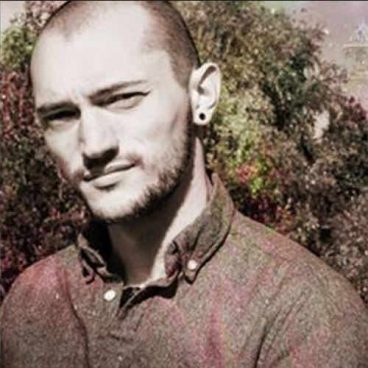 Hi my name is Matt, but my friends call me Matt. I'm on the wrong side of 29 (damn I hate it every time I have to update that number), definitely feeling my age, but never felt happier and more content than I do at this point in my life. I've been through some rocky patches (who hasn't) and lived to tell the tale, and boy do I gots some stories. When I'm not giving opinions absolutely nobody asked for, I'm doing a worldbuilding with my passion project,
vivaellipsis
. If you like offbeat nonsense delivered through immersive escapism, then go and get involved. Or don't, I'm not telling you what to do. I'm not yer boss. I'm a simple man with simple interests. I like Yorkshire tea, the sound of rain on the window, and a bloody good story.