Winners and Losers is an emotional ride of triumph and defeat. From anthems of small and large victories to inspire you and heartfelt tracks of loss to help you overcome setbacks, this selection of hand-picked songs explores the lows and celebrates the highs of winning and losing.
Winners and Losers playlist tracks include:
Every 1's a Winner – Ty Segall
We Are the Champions – Queen
Loser – Beck
Lost – Linkin Park
Victorious – Wolfmother
Sweet Victory (orchestra)- David Glen Eisley, Bob Kulick
Lost Again (theme from the Callisto Protocol) – Kings Elliot
Defeated – Nohidea, Atlas
Who's Gonna Be the GOAT – De Staat
Champion of the World – Coldplay
Everyone's a Loser – I Monster
Losing Myself – State Champs
Conquest – The White Stripes
Victorious – Panic! At the Disco
Losers – The Legendary Tigerman, Anna Prior
Losing My Religion – R.E.M.
Gold – Imagine Dragons
One Little Victory – Rush
Last – Nine Inch Nails
Failed – Charon
Hall of Fame – The Script, will.i.am
The Winner Takes It All – Abba
Playlist image by Attentie Attentie on Unsplash
For similar playlists check out these great musicto collaborations: Time Heals All Wounds, Dare to Be Optimistic, and Wave Walkers Dance to a Different Kind of Rhythm.
Hi there, I'm Joshua. I have been listening to songs for longer than I can remember. It has really been an integral part of my life. As a 2000s kid, I grew up listening to a lot of alt rock, pop punk and nu metal. I have come a long way since then, listening to a wide array of music including (but not limited to) synthwave, tropical house, lofi and prog rock. I wish to discover more amazing music and share it to the world.

I have always believed that music is a medium that can be used to connect and inspire people. It is a unique form of self expression which can move everyone. For me personally, it's a really special bond/connection that makes me who I am. So, I certainly think that the songs a person listens to says a lot about their personality.

I have also tested the waters and tried making some compositions myself. I wouldn't say it sounds amazing but if you are interested, take a look at my soundcloud:

https://soundcloud.com/joshua-thomas-531230613
Thank you for reading my profile. Have a wonderful day :)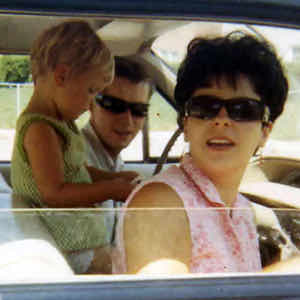 I've set-off around the world a few times as a digital nomad. My favorite places are off-the-beaten-path spaces. I enjoy good food, although I'm a sucker for trying anything once. Discovering new music and artists is a passion, but I adore retro tracks and nostalgic songs. Whether fueled by imagination, or anchored in the real world, I live for adventure, especially when set to the beat of diverse and eclectic playlists.
Ready. Set. Join me on a sonic adventure!