Lost Cause
Beck
Beck's melancholy 'Lost Cause' perfectly captures that moment when you realise you need to let go of someone who has been significant to you. Not quitting because you're afraid of commitment or because staying together is hard, but allowing something to reach a natural conclusion, no matter how painful, because you know it can't be salvaged.
Strange Condition
Pete Yorn
The beginning beat of this song and the opening lyrics, "Read me the letter baby, do not leave out the words" have always struck a chord for some reason with me. So much so that it used to be my ringtone. Did the guy really end up in prison, or does he feel like his heart is imprisoned because she's left him for the others? We wanna know, but we'll never know.
Confetti
The Lemonheads
Told in the third person, 'Confett' is a vignette of two people who have belatedly realised their relationship was built on a romantic notion rather than a true bond. As one partner realises he can never return the other's love, he reaches the reluctant conclusion that "he'd rather be alone than pretend".
Love You Madly
Cake
When we dive into love everything is rainbow and lollipops and our heart skips a beat. We don't think about it ending, could never even fathom it. But then something goes awry and our fight or flight can take over. Do we stay and go mad for love or do we wish we could bolt because we can't take another day of anguish?
I Don't Know How To Be Your Friend
Redd Kross
Is this a song about an ex-lover or a platonic friend? It could be either, but whichever you imagine it to be, it's a pensive lyric that acknowledges how it feels when someone you've been close to has lost touch and you have found yourself rewriting the narrative, casting yourself as a victim. Though this superficially sounds like a love song, yearning to take a platonic friendship to the next level, it's really a song about embitterment. "I think I'm hating you," sings frontman Jeff McDonald, "…you are not nice anymore".
Someday
The Strokes
There's debate over this song as to whether it's about a breakup or a longtime friendship drifting apart. With its quick drumbeat and tempo, it actually gets you bobbing your head rather than lamenting on the omnipresent search for better times…someday, someday. My vote is for a breakup song, based on the lyrics " Yeah, it hurts to say, but I want you to stay". Ironically, I just read Jon's notes above on "I Don't Know How To Be Your Friend" after my write-up and there's not a definitive answer on that one being about a breakup or a friendship. Funny how we chose songs like this and placed them one after the other.
Make You Better
The Decemberists
The mournful tone of Colin Meloy's voice says what can't quite be deciphered from his ambiguous lyrics: this is a not just any break-up song, it's about "the one" who wasn't the one, meeting someone so seemingly special that you think they will unlock your hidden potential and make you feel whole. And although it's not clear from the lyrics if the relationship has survived, there is no doubt that the dream has faded: "We're not so starry-eyed anymore".
If It Wasn't For You
Various Cruelties
It kills my soul a little that this was used in a Zales holiday commercial. But I loved this song way before I heard it in the ad, and you have to admit, someone on the ad team had a bonafide taste in hit tunes. No clue if this is about a breakup, or an appreciation for helping someone out in life. These lyrics make me think it's about suffering a loss of a loved one, "I can feel you on the wind / Running through the universe, and across my mind." I hope we all have that someone in our lives that we can say those words to, the one that helps us make it through
Our Mutual Friend
The Divine Comedy
With a romantic beginning, drunken middle and heartbroken end, this is a complete love story in four minutes, telling the story of a single night from first meeting to bitter break-up, wryly observed by singer-songwriter Neil Hannon and set to a majestic arrangement of strings which carries on for an additional two minutes in which to contemplate the ignominy of unrequited love.
I'm Not Calling You A Liar
Florence + The Machine
I love the passive aggressiveness with these lyrics paired with Florence's amazing pipes. Or is it all a threat? Or is it someone controlled by love, the ghost that haunts the soul and forces you to love even though you know your lover is a liar and a cheat. We linger on because we can't resist and the rapture makes us "happy enough". Whoa, not speaking from experience or anything, lol.
If You Let Me Stay
Terence Trent D'Arby
History is full of pop pretenders who have been prematurely heralded as the "next big thing" only to fizzle out in humiliating obscurity, but rare is the singer who seems poised for a lifetime of superstardom only to quietly step out of the limelight.
When his debut album, Introducing the Hardline According to Terence Trent D'Arby, was released in 1987, it was everywhere. Hailed as a new Prince, Michael Jackson or even a James Brown, D'Arby was handsome, he had an a powerful and soulful voice, he could dance like a flame in the wind and he even wrote his own songs. But he quickly grew restless, unwilling to continue churning out hits, eventually disappearing from the music scene for around six years after seeing out his contract with Columbia Records and reappearing as Sananda Maitreya after legally changing his name during his wilderness years.
Lyrically, 'If You Let Me Stay' doesn't add much to the canon of great breakup songs; it's your standard "please take me back" song, with a mixture of pathos ("You will see a grown man cry"), regret ("I should have said that I love you"), and sour grapes ("And now who needs you anyway?"). But its timeless sentiment and classic pop soul arrangement make it one of the great underappreciated hits of the Eighties.
Blue
The Jayhawks
Obviously blue is what we feel after a breakup. But the blue feeling in this song seems to be more about depression and loneliness when all of one's friends have disappeared. There's possibly a lover that got them through the loneliness, but alas, also didn't stick around and left them feeling blue once again.
Do It Anyway
Ben Folds
"It's gonna be so very hard to say / And watch the trust and joy all drain from her innocent face / But you must do it anyway." This may not be a break-up song so much as a song of self-determination, but what else can you think of when a man who is currently on his fifth marriage writes a line like that?
Crown of Love
Arcade Fire
At first glance I thought this song was about a guy who fell out of love as the crown of love has fallen from him. But as the lyrics go on, I think he's been jilted. It seems like there hasn't been a clear or clean break. Maybe some misunderstandings have ensued and he seeks forgiveness again and again and a rekindling of the love they once had.
Let Me Down
The Lottery Winners feat Boy George
"Now a heavy weight has been lifted from shoulders I carried you on…" sings legendary guest vocalist Boy George on this heavenly slice of mellow pop from Greater Manchester-based quartet The Lottery Winners who recently converted their fanatical grassroots support into a much-deserved UK Number One hit album. "I can always count on you to let me down" might be the impotent whine of someone who lacks the courage to cut the cord and begin a new adventure, or perhaps that same person's parting words, after an epiphany.
The District Sleeps Alone Tonight
The Postal Service
Have absolutely loved this song for a long long time! I love the somberness of it paired with the airy female voice singing "Where I Am" and the synth beat. The poor soul is all alone after presumably being dumped but still wanting to hang around the dumpee who treats him as a visitor passing through. But then he grows confident and realizes he was worth it, he was the one worth leaving as he recognizes the shoddy treatment from her. Better off without her.
Undone (The Sweater Song)
Weezer
In this track from Weezer's hugely successful 1994 debut, the so-called Blue Album, is singer Rivers Cuomo playing the part of a bitterly passive-aggressive object of rejection? Or a self-loathing manic depressive daring some imagined interlocutor to push him over the brink? 'Undone' may be a break-up song, or a breakdown song, but whatever you imagine it to be, it's a fiercely, heart-rendingly passionate song of pain, dissolving into a cacophonous and messy conclusion.
Love of My Life
Queen
I don't recall ever hearing this song before. I heard it for the first time in September 2022 at the Taylor Hawkins Tribute at the Forum and it absolutely broke my heart. Brian May came out alone on the stage with his guitar and sat down at a stool. He said a young lad named Freddie Mercury had written it. He proceeded to tell the crowd how Alison Hawkins, Taylor's wife, requested he sing it at this concert as it was their wedding song. Talk about a punch in the gut. It struck me as an odd song to have as a wedding song as it talks about hurt and broken hearts and desertion. But then it ended up being the perfect song at the perfect moment as Alison longs to have Taylor back.
I Could Never Take the Place of Your Man
Prince
Prince conjures up a little vignette in a nightclub at "10:35 on a lonely Friday night" in which he invites a heartbroken woman to dance but refuses her advances because she is on the rebound. "I may be qualified for a one night stand," he tells her, candidly, "but I could never take the place of your man". Taken from the superb 1987 double album Sign o' the Times, the radio edit of 'I Could Never Take the Place of Your Man' was a US Top 10 hit at a time when Prince was an unstoppable force in popular music, but it was originally recorded by the prodigious gifted songwriter in 1979, a version that was only released as part of the expanded Sign O' the Times reissue more than 40 years later.
Bad Dream
Cannons
Love the beat of this song and lead singer Michelle Joy's voice is pure joy. What isn't joyful is the message of the song. How many crushes have you had on a singer and dreamt of being with them? You follow them around, go to their shows, maybe even try and get backstage but they'll never know who you are because you are simply a fan. And then your dreams are crushed when you find out they have a significant other and it isn't you. Like waking up from a bad dream.
Jolene
Me First and the Gimme Gimmes
The antidote to those mawkishly dreary, slowed-down cover versions that television dramas and commercial directors seem to think are a substitute for dramatic poignancy, Me First and the Gimme Gimmes have spent almost 20 years specialising in 100mph punk rock versions of pop classics that inject the original with joy and energy, like an adrenaline needle straight to the heart. In their hands, Dolly Parton's heart-rending plea for mercy is over in less than two minutes, but underneath it all there's still that immortal song, quivering with vulnerability, written in the voice of someone who fears their lover can resist anything, except temptation.
Sonnet
Faces on Film
I first discovered this song when I Shazamed it from Ted Lasso. It is played at a poignant moment when Ted finally takes off his wedding ring and places it in a box on his dresser. If you follow the show you know he moved to England to coach futbol, but also to give his then wife some much-needed space. He was holding out hope that they could reconcile until he finally succumbed and signed the divorce papers. The ring was the last thing for him to let go of. There's love if you want it, signaling a glimmer of hope that love can be found again, when you least expect it.
Playlist image by arash payam on Unsplash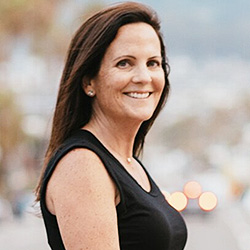 I was born and raised in Southern California. My first musical memories were listening to Donna Summers records in my living room on repeat and plunking out Heart and Soul on our untuned piano. Flash forward to the age of iPods where my friends and I would create massive playlists for every occasion in our carefree lives. I still treasure these playlists and always have a big smile when I hear them. After a long career of teaching elementary school I took a hiatus to raise my family and now work as a digital marketer, which led me to my friendship with Andrew who became my valued mentor. I have a great love of music simply because it moves my soul. If you're looking for help with your digital presence - you can learn more about my marketing business here. Happy listening!
After graduating from the University of Keele in England with a degree in Politics and American Studies, Jon worked as editor of a music and entertainment magazine before spending several years as a freelance writer and, with the advent of the internet,
a website designer
, developer and consultant. He lives in Reading, home to one of the world's most famous and long-running music festivals, which, prior to the COVID-19 pandemic, he had attended every year since 1992.