Three humans selecting two tracks at a time provide the backdrop for a Meerkat's transcendence:
"It was one of those ordinary days when Noah started humming. Can you imagine? There I was, sitting right next to Brian, as this wave of melodies washed over us. It was like the ark came alive with rhythm.
Couldn't peel my eyes away from Noah. His voice echoed around, tickling my ears, nudging me to sway and groove, it was like even the sturdy beams of the ark were grooving along.
His music, oh, it was like a cozy fire on a chilly night, heartwarming, something you just don't want to let go of. It stitched us all together, big and small, feathered and furry, all swaying to the same beat.
And Noah, there he was, eyes sparkling like stars. Made me feel this gush of hope, like the first rays of the morning sun. His tunes whispered promises to our hearts, sort of like, "Hold onto your hats, this is gonna be a wild ride!"
And here we are, on this floating timber fortress, sailing through waters no one's ever seen. But those tunes, they're still with me, right here, "tapping my chest lightly," reminding me that whatever comes next, we'll face it in harmony, with his music as our compass.
Noah's tunes are my constant companions. They're like my own personal soundtrack, nudging me that even in the wildest storm, there's always a silver lining. A reason to wag your tail and smile, you know?
So, here's to the journey, to the rhythm of life, and to Noah's melodies, the anthems of our ark-bound adventure."
Track Listing
Looking For Tracy Tzu – Carpenter Brut
The Owls – Yotto
Theme For Great Cities – Simple Minds
Kids In America – Kim Wilde
You Say – Maur
Woman Like You – kryptogram
War – Dance With the Dead
Angst – Rammstein
Take the Power Back – Rage Against The Machine
As The Rush Comes – Above & Beyond Dynaglide Remix Motorcycle
Only For You – Croquet Club Remix – Mat Zo
Good Thing – nimino Remix – Brookes Brothers
A Deeper Love – Lawrence Hart
To Infinity – Emancipator
Une Touche De Funk – Ametronik
Auo – Moodena & Sartorial Remix – Dirtytwo
Change – obli
Sleeping Chlldren Are Still Flying – Blue Sky Black Death
Mariblue ft. lau.ra – Joe Turner
Lobetrotter – PALLADIAN Remix – Emancipator
Breathe – Weltmusik
Binary Warriors – Humn_Error
Ringo – Joris Voorn
2005 NYE – Model Man
Playlist image by Lachlan Gowen on Unsplash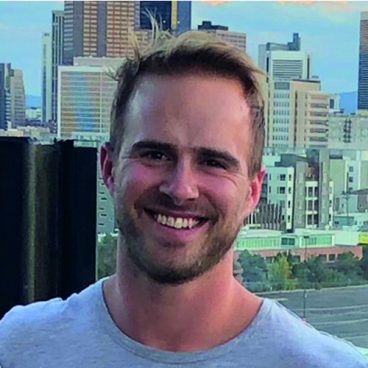 Brandon currently resides in Denver, CO, but has lived in Ohio, Virginia, and Austria. Attending his first concert over 10 years ago (Styx & Lynyrd Skynyrd), he continues to be an avid live music connoisseur. He has been curating for the last 8 years, and has been fortunate enough to do A&R work for a few LA based labels, along with consulting for a few up and coming LA producers and artists.
Current favorite artist
: ford.
Current favorite venue:
Red Rocks
Current favorite platform:
Spotify
Current current favorite blog:
hypem
Check out Brandon's lo-fi finds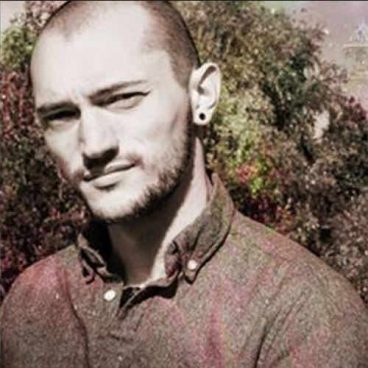 Hi my name is Matt, but my friends call me Matt. I'm on the wrong side of 29 (damn I hate it every time I have to update that number), definitely feeling my age, but never felt happier and more content than I do at this point in my life. I've been through some rocky patches (who hasn't) and lived to tell the tale, and boy do I gots some stories. When I'm not giving opinions absolutely nobody asked for, I'm doing a worldbuilding with my passion project,
vivaellipsis
. If you like offbeat nonsense delivered through immersive escapism, then go and get involved. Or don't, I'm not telling you what to do. I'm not yer boss. I'm a simple man with simple interests. I like Yorkshire tea, the sound of rain on the window, and a bloody good story.