The Circle Game – Live – Joni Mitchell and Friends
I'm new to the playlist game. I'm more of the mixtape vintage. And I'm new to Andrew, we've only just met. So, what to choose as the first track? Shall I play it safe or throw my arms wide open and say, "here I am in all my middle aged glory and vulnerability? I might as well get straight to it. And who else to turn to than Joni?
My younger daughter has been deep into Joni Mitchell since she was 12. That's probably about the same age I was when I started trusting Joni to take me to the depths and return me back closer to whole. Listening to Joni with my daughter is almost a religious experience. She was the obvious choice for the first track.
But why Circle Game? That daughter is 16 now, which corresponds to the age of the child in one of the verses of the song. Joni watches as "cartwheels turn to car wheels," which is exactly what's going on in our house. Gets me right in the gut. And if that wasn't enough, the next verse is about a 20-year old. My elder daughter is 20. And here too, Joni nails it when she captures the ambivalence of growing up, "Though (his) dreams have lost some grandeur coming true, there'll be new dreams, maybe better dreams, and plenty." My daughter is dreaming those dreams and within a year, she'll have made choices that will set her path. Heady days for her. Emotional moments for me. Thank goodness for Joni to see me through.
Love At The Five And Dime – Live (1988 Anderson Fair) – Nanci Griffith
The first track on a playlist is like the first card drawn from a tarot deck – interesting on its own but magnified through its relationship to what follows. There's no context at this point – just a loose collection of associations based on what you know of the track and what you know of the person – which for me at this point – is pretty limited. The beautiful thing about this process is – that's going to change 😎
The Circle Game is such an interesting opening to a playlist – the contrast between the musician and the painter – how a creative work is experienced differently by the eyes and ears – not least for the performer. And what a song – what a performance – the unison – the connection around a shared idea – the wistful wisdom in the lyric. I'm grinning.
So I'm thinking – singer songwriter – I'm thinking – live performance and audience interaction – and my mind goes to Nanci Griffith – I've always loved this live introduction to Love At The Five And Dime – it's so charming – it's funny – it's brilliantly delivered and the song – such a beautifully authentic description – perfectly balanced – the love – the humor – the pain – sounds like the circle of life…
Left Me A Fool – Live – 1991 – Indigo Girls
Love at the Five and Dime was new to me. What a treat. I love that Nancy speaks to our various forms of baggage, both the tiny plastic things we'll never need and the big emotional ones we'll never lose.
The live ladies theme we've got going on is really working for me and if Andrew is willing to play along, I'm happy to keep it rolling. This one is also guaranteed to make me emotional. I started listening to Indigo Girls the year they recorded this song. It was the soundtrack to my undergraduate life, and particularly to my sad and unsuccessful quest to find true love. It's much nicer to listen to this after my happily ever after. And it was nice to rediscover this live version that I hadn't listened to in a long time.
Blackbird – Live – Paul McCartney
The Indigo Girls are amazing – Closer to Fine is one of those tracks that transcends genres and generations – I could write the lyrics right now – but I never went further – never elected to spend time with their catalog. There's something about hearing a track from a band that you know and like – a track that you might have some memory of but don't really know – yet now you're actively listening to it and thinking – shit! Why haven't I spent more time listening to this band?!
As I write this I had to go check the playlist because "now me" wants to throw in a live Suzanne Vega track – but "earlier Andrew" went for a live version of Blackbird. But I can't be overly hard on him 'cos – Paul McCartney is a genius and Blackbird is dope – and after listening to it again, "Now me" is pretty stoked and eager to hear what comes next.
Gold Rush Brides – Live Unplugged – 10,000 Maniacs
Blackbird…you know you have a perfect song when you can have three different "favourite" versions. For many years, I was partial to the Sarah MacLaughlin version (us Canadian gals have to stick together) but returning to Sir Paul's version is wonderful.
I should probably let Andrew nudge me off the live ladies theme, but I'm not ready. One more. I need some Nathalie Merchant. When the MTV Unplugged series created a bigger platform for my beloved 10,000 Maniacs, I finally felt like I was onto something cool before the masses. Thank goodness this was released on CD. Surely a record or cassette of this wouldn't have survived the thousands of plays. The 10,000 Maniacs song that I connect with most is Verdi Cries, but since I'm sticking with the live recordings, next best is Gold Rush Brides. It resonates with me because I'm constantly amazed by the resilience of women and the women in this story were some of the strongest.
What the Fuck Is Going On – Elliott Murphy
I'm loving the contrast between the chill nature of the tracks and the energy of the live performances – there's something magical about a rendition of a track that isn't the one on the record – particularly if you were there. 10,000 Maniacs were so hip – not least 'cos their name really stood out on the track list of the mixtape you just made (although to be fair – Toad The Wet Sprocket gave them a run for their money!) – but as a young man looking to connect with others through music – Natalie Merchant's lyrics and vocal made a super accessible bridge.
At this point I'm feeling pretty confident that Liane and I would've got each other if we'd met back in the day – I'm going to push the envelope a little – still going to keep it live – still going to start with an audience interaction – but pulling in one of my favorite live performances. I have this track on several lists – partly for the groove – the way the band settles into that second verse is a thing of beauty – but mainly for the message. The world feels deeply disturbed – the inequity – the anger – the fear – none of it feels good to me – and yet, what to do? Do we just sit and take it? Accept the status quo and apologize to our children for not caring enough? Or do we do something – take our time and talent and apply it to something bigger than we are – something that will make a difference – something that will break down barriers and help people to connect. Hell Yeah we do – at least – that's my plan – I suspect it's Liane's too.
Courage (For Hugh MacLennan) – Live (2004/Air Canada Centre, Toronto) – The Tragically Hip
Elliot Murphy is new to me, fun! It's conjuring the most beloved Canadian bands, the Hip. Courage is one of my favourites of their whole catalogue and this live version captures what it felt like to see them live, which is taking me back to the summer of '93 when my friends and I were clinging to the last summer of undergraduate life. We spent a weekend at the Roadside Attraction festival sprawled on a plaid wool blanket we bought at an army surplus store. Andrew is right that we would have got on if we'd met back then. This track is my invitation to Andrew to grab a spot on our plaid blanket.
Listening to the Hip 30 years later is bittersweet because it reminds me not only of the untimely death of their frontman Gord Downie, but also of my dear friend Marcus, who was with me on that blanket. Courage, my friends.
Burning Down the House – Live – Talking Heads
So Liane's Canadian – I was going to be so cool and slip in a Hip track but damn if she didn't beat me to it. Due to the archaic nature of the recorded music industry, in California I can't hear the 2004 live performance at the Air Canada center so I have to resort to a version from '96 in Montreal. I didn't really know the band growing up – different countries, different cultures but they were definitely on my radar. It was Gord Downie's death in 2017 that moved me to learn more – all the cool bands that I knew – big rock bands, small indie bands – they were all acknowledging this guy's life – covering the Hip and letting the world know that – Gord Downie – who's name I'd never known – was a really special, one of a kind human being – and I was intrigued – and I listened – and it was good. (I was totally going to add New Orleans is Sinking :-p)
We're keeping it live – keeping it 80's – keeping it super charismatic frontman… David Byrne anyone?
Beds Are Burning – Midnight Oil
Burning Down the House…great choice!! It's another time machine to the '90s for me. My advisor in graduate school used to invite my boyfriend (now husband) and me to have dinner with his family. He was a serious audiophile with speakers that would have paid for a year of my tuition. Burning Down the House was his daughter Leyna's favourite tune. We would dance around the living room to David Byrne and the crew. Thanks for that memory, Andrew!
Ok, I can keep that vibe going. I'm going to play another track from that same Roadside Attraction concert from my previous track. This one hits really close to home now because Midnight Oil were ahead of their time in sounding the alarm on Indigenous rights and the shameful way Australia's aboriginal communities were robbed of their lifestyle and sometimes their sustenance. The same and worse was (is) going on here in Canada.
I always felt like I should have been a teenager in the '60s; the hair metal and synthesizer pop of my high school years never suited my sensibility. By '93, with the Hip and Midnight Oil (and a 1993 group road trip to see Bob Dylan), I finally had the protest music that mirrored my mood. That's the year my best friend and I got tattoos to ensure we'd remember the idealistic feeling forever.
Grey Matter – 1988 Boingo Alive Version – Oingo Boingo
If you weren't into Midnight Oil – and their message – in 1987 – you were kinda lame.
We've made the transition out of live tracks and landed in the 80's. Oh good – 'cos I grew up then and – while I had a super weird relationship with 80's music – I sure as hell listened to a lot of it. My amazing wife loves Oingo Boingo – she has good taste…
Only You – Yazoo
Danny Elfman…genius! It's fun to remember the Oingo Boingo era because now he's so synonymous with movie scores.
Ok, full on 80's is where we're going. I can do that.
I have to admit that I listened to a ridiculous amount of synth pop music in the 80's. I had every Depeche Mode record and saw both them and Howard Jones in concert by traveling into the big city (Toronto). If I was being fully open and vulnerable about my Gen X melodrama, I might have put Depeche Mode's "Somebody" in this spot on the playlist, but that's even painful for me to listen to now. Instead, I'll share a happier, peppier tune from the same era.
I was a summer camp girl and each summer there would be one track that would capture my attention. Counselors were usually university students and their access to music far outstripped my suburban teenage grasp. When my counselor started playing Only You, I was immediately hooked. I bought the record (Upstairs at Eric's) the first day home from camp. Fun fact, in Canada, the band was called Yaz, rather than Yazoo because of a legal dispute with a record label called Yazoo.
You Are My World – The Communards
The transition is just class – I'm grinning again 🙂 And Yazoo – hello Liane – yes – we can do this. Alison Moyet's voice is a thing I keep coming back to – put it on top of Vince Clarke's nascent compositions and you've got that "magic in a bottle" thing. The thing though – is the scene…
…I've never been one for scenes – never been one to visually represent what I am, what I like through how I present. The 80's were so scene driven – your clothes defined you – your music – your relationships. No wonder I was freaking out at the time. I loved all the music and yet couldn't fit into any of the cliques. The Communards were the gayest band on the planet and I adored them – as a pianist – who wouldn't want to be in this band?!
Summer, Highland Falls – Live at Shea Stadium, Queens, NY – July 2008 – Billy Joel
Communards are another new one for me. Great name. Their band photos…iconic! And that piano intro… so good. While my university era music was all about strummy guitars, I was raised on the piano men. Elton John and Billy Joel top of the heap.
I came to this deep cut later in life. Unlike the songs from The Stranger, which were implanted early and will no doubt still be there when I'm 100 and can't remember my name. Summer, Highland Falls was a serendipitous discovery.
I chose this live version because Billy Joel live holds a special place in my heart. For our 20th wedding anniversaries, my brother and I took our families to see Billy at Madison Square Garden. It turned our teenagers into fans as well.
One Angry Dwarf and 200 Solemn Faces – Ben Folds Five
I remember writing to Liane when she chose Summer, Highland Falls – saying something along the lines of – Yaaaaasssss..! As the kind of pianist I am – I'm indebted to Elton John and Billy Joel. I had an opportunity to see their Face to Face tour – my girlfriend at the time had a spare ticket yet it clashed with band practice and – being the idiot I was – I spent the evening in Playa Del Rey falling out with bandmates while she was at the Forum.
I put Ben Folds in the same space as the above two legends – I mean – he's not them, and for sure not trying to be – but damn if he can't write and play an amazing song. Lyrically he's not quite as inspirational – Brick is one of my go to "down" tracks – but apparently he puts on one hell of a Live show. Which – according to my now wife – Billy and Elton failed to do! Go figure…
Mystify – INXS
That angry dwarf was really vibing. Definitely not tickling the ivories, more like bludgeoning them. But it works! Interestingly, it's not leading me to another piano-heavy tune, it's evoking another 80's memory for me.
This time, it's summer and my cousin and I are in my brother's little waterski boat. The red ombre paint job has faded and what remains is mostly the sparkle coat twinkling in the golden hour light reflecting off the lake. We're zooming around in between islands, me driving, chasing the two cute brothers from the cottage 3 doors down. We have my yellow Sony sports ghetto blaster in the boat and it's playing INXS full blast. This song is joy. This song is summer. This song is youth.
This song is Mystify.
There She Goes, My Beautiful World – Nick Cave & The Bad Seeds
I suspect we've forgotten what cool is. The universal cool. The one to which everyone on the planet agrees.
Michael Hutchence was that kind of cool.
The band were great – no doubt about it – riding the late 80's antipodean wave of zeitgeisty songwriting with perfect production – but – nobody commanded the scene like Michael Hutchence. He had this animalistic energy that dared you to diss his super accessible pop – even the cool kids liked INXS.
Nick Cave is still that cool.  The living embodiment of the " Long Game"
Never swayed by short term commercialism or fashionable taste – he is possibly my favorite living artist.  His Red Hand Files – https://www.theredhandfiles.com/ – make me smile when I remember to read them.  But this track – this pean to his tortured creative process – fills me with the kind of joy I suspect Mr. Hutchence is delivering to Liane.  It's the kind of track that has me grinning like a lunatic – head back, chin up, gleeful in the present and for the future.
Paint It, Black – The Rolling Stones
Andrew has me thinking on the nature of cool. I agree, Michael Hutchence and Nick Cave certainly have it. I certainly do not. Interestingly, I'm not normally attracted to cool. Cool is detached, aloof, distant. I might have briefly been enamored with cool in my teenage years, but as I reflect on it with a little emotional distance, I realize that I am much more attracted to warmth.
So, I'm going even further back into the archives to a time when I flirted with music that I thought was cool. I remember spending a year memorizing the full Led Zepplin discography to impress a boy who was a die hard fan. My dalliance with the Stones was around the same time. In first year uni, three older boys invited me to drive to Toronto to see the Stones on their Big Wheels tour. It was one of those nights you remember forever. And it's funny because I remember thinking the band was ancient back then; can't believe they're still going.
Of all the Rolling Stones' cool songs, this was always my favourite. It was dark and brooding, like I wished I was.
Dil Beparvah – The Dewarists, Season 5 – Ankur Tewari
It took going to Texas where a mother called me a virgin and I danced like a dervish with her daughter until I finally understood the Stones. It could be Épernay or LA – the music is awesome – literally – awe – some. Paint It, Black is the song I'd play to people who don't "get' the Stones – (along with Jumping Jack Flash, Angie and Dear Doctor) – they're the ultimate real deal.
So – how do you follow that?
I'm going for a complete vibe shift: Indian harmonies on top of western structure – no doubt inspired by Mr. Richards and friends. I love how seamlessly this track moves through time.
Solsbury Hill – Peter Gabriel
I like a vibe shift… and this one was particularly beautiful. I don't listen to enough Indian music and this fusion track feels like a good bridge to walk across. At the same time, I admit how much of my appreciation of music is linked to the lyrics. I'll just have to wonder…
If I'm going to keep with the new vibe and come back closer to home, I'm turning to Peter Gabriel. I don't really have words for this one. I wasn't a big fan of Peter Gabriel's post Genesis pop tunes, but Solsbury Hill hits different. Solsbury Hill is a cup of tea, legs curled up on the couch, listening to the rain on the roof. This song is a retreat.
New Song – 2008 Remastered Version – Howard Jones
I'd spent a summer in France – failing to fish, smoking Stuyvesants, and listening to Selling England By The Pound – pacing around the kitchen table, dancing with the moonlit knight, and identifying the differences between Peter and Phil – it was a seminal summer.
What can I say about Howard Jones?! To use today's language "I felt seen!" But there was no way I was going to show that to anyone else. Pearl in the Shell?! Don't Always Look at the Rain?! I loved the music – rejected the visual.
Nightswimming – R.E.M.
Howard Jones. HOWARD JONES! Yup, I remember seeing him live in Toronto back in the day. Back in my Depeche Mode era. So many synthesizers. The funny thing I remember about these concerts is that the keyboards had little memory and so roadies had to run on every few songs and load up new synth files. Crazy.
Ok, well Andrew, I've loved every minute of this walk down memory lane. I've felt all the feels. Where to finish this journey???
I know!
My husband and I listened to Automatic for the People on our first date. Then it was on frequent loops throughout that summer of 1994. Including one night at the lake when it might (or might not) have inspired a group of us to go skinny dipping under the stars.
There are few songs that go deeper for me than this. Let's end with some Nightswimming…we deserve a quiet night.
Fools In Love – Joe Jackson
I'm anticipating the look on Liane's face when I write that Nightswimming was the soundtrack to my first engagement. 😝 We were young – mid twenties – making grand gestures and revealing what we knew. Standing in a ring of fairy lights – windows open and Automatic For The People on the stereo – choosing a future that – ultimately – wouldn't work. And yet – I'm still geeked we went for it. No matter how flawed we were – I was – we dared to try.
And so I get to choose the last track – it could only be Joe Jackson's fated Fools In Love. I just love the essence of the song – not just for the piano solo ('cos, – yeah!) – but for how – no matter how stacked the evidence against love is – no matter how painful it is to fail at – it does kinda feel, well – inevitable – and – inevitably good. I'm a big fan of Love!
Wow! What a ride – what – as Liane might put it – fun! I've particularly enjoyed this experience as it's the first time I've made a list with someone of the same generation, education, culture, upbringing etc. We're rather similar and it was a blast watching each new track being added and just knowing that you were going to vibe with it.
It strengthens my belief that there's something to this idea of musicto – the music that Millenials and Gen Z grew up with is different to ours, but I bet the stories that surround those songs are kinda the same. Look back and you'll see us trying to fit in, falling in love, changing behaviors for a crush or coming together over a shared lyric or ideal. And that's how music – or at least how music in this context, can be so powerful – it can create touch points and identify shared experiences that make it easy to get to know each other.
I've no idea if our families will ever meet, I hope they do, but if it happens, I know at the very least the soundtrack will be awesome, the conversation wide ranging and fascinating and of course, I'm going to ask to see the tattoo!
Playlist image by Tobias Tullius on Unsplash
Liane doesn't listen to music as often as she'd like anymore. As a mom and an author with a hectic travel schedule, it's mostly reserved for the quiet moments. There will always be music playing while she's baking–usually nostalgia heavy sets that evoke memories and trigger tears. On the other end of the spectrum, music will be blaring in the car as she and her daughters go on thrifting adventures to quaint small towns. That's when music is about joy and connection and singing along at the top of her lungs.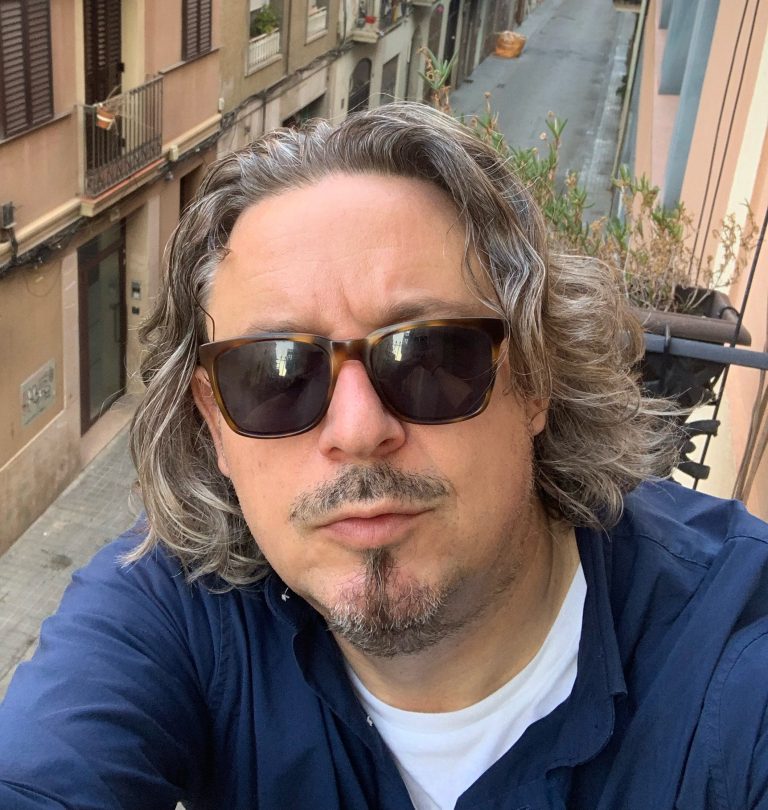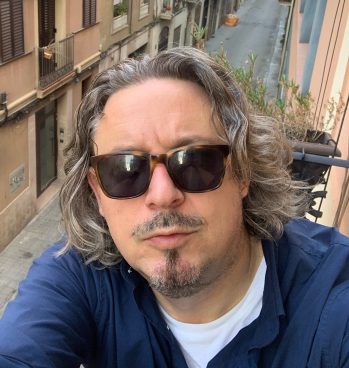 Mastodon