"As I stood there, transfixed, the proximity to the singer became a visceral connection. I could see the sweat glistening on his brow, the intensity etched on his face. Every word he sang reverberated through my being, stirring emotions I never knew existed. In that moment, I realized that life was meant to be lived with unbridled passion, that my dreams were not mere fantasies, but possibilities waiting to be realized.
A surge of clarity washed over me – the weight of self-doubt that had held me back for so long evaporated. The music, the atmosphere, everything merged into a symphony of revelation. It was as if the universe conspired to awaken me to my true potential, to ignite a fire within me that could never be extinguished.
In my head, a whirlwind of thoughts collided—a kaleidoscope of hopes, dreams, and aspirations. The realization that I had been holding myself back, limiting my own potential, was both liberating and overwhelming. I felt an unshakable determination to break free from the confines of fear and doubt, to embrace the unknown with unwavering courage.
In that fleeting moment, my life changed forever. Energy pulsed through my veins, merging with my own heartbeat. The proximity to the singer, just five feet away, symbolized the closeness of my dreams, the realization that they were within reach if I dared to take that leap of faith."
Track Listing
Muzzle of Bees – Wilco
Somebody Needs You (feat. Greg Dulli) – Lo Fidelity Allstars
Sorri, Sou Rei – Faixa Bônus Ao Vivo – Natiruts
Pink + White – Live at Electric Lady – Remi Wolf
Live At P.J.'s – Remastered 2009 – Beastie Boys
Burning Down the House – Live – Talking Heads
The Seed (2.0) – The Roots
Use Me – Live at Carnegie Hall, New York, NY – October 1972 – Bill Withers
Helmet – Steve Lacy
On s'attache – Comme à la maison – Christophe Maé
Gasoline Dreams (with Khujo Goodie) – Outkast
The Passenger – Live – Die Toten Hosen
The Ghetto – Live at the Troubador, Los Angeles, CA – Donny Hathaway
I Guess I Showed Her – Live At The BBC – Robert Cray
Boogie Nights / All Night – Live Version – Erykah Badu
Dean Town (Live at Madison Square Garden) – Vulfpeck
all my friends – live at madison square garden – LCD Soundsystem
Where The Streets Have No Name – Live – U2
Date With The Night – Yeah Yeah Yeahs
What the Fuck Is Going On – Elliott Murphy
My Number – Foals
Because I'm Awesome (Live) – The Dollyrots
Playlist image by MidJourney – Prompt: photo of a band practicing for a live show – we are in their rehearsal room – it is dark but you can feel the energy in the room – it feels like we are almost in the band – square aspect ratio
Coming from Colombia, I have always looked to every country I can to find music that connects with me. If it wasn't for my parent's CD collection (specifically, the Beatles #1 compilation) who knows what else I would be listening now.
I have this side project on instagram where I post small reviews of my favorite records accompanied by wacky socks. It covers all artists from HAIM to Hootie and the Blowfish. Feel free to stalk https://www.instagram.com/vinilo_a_medias/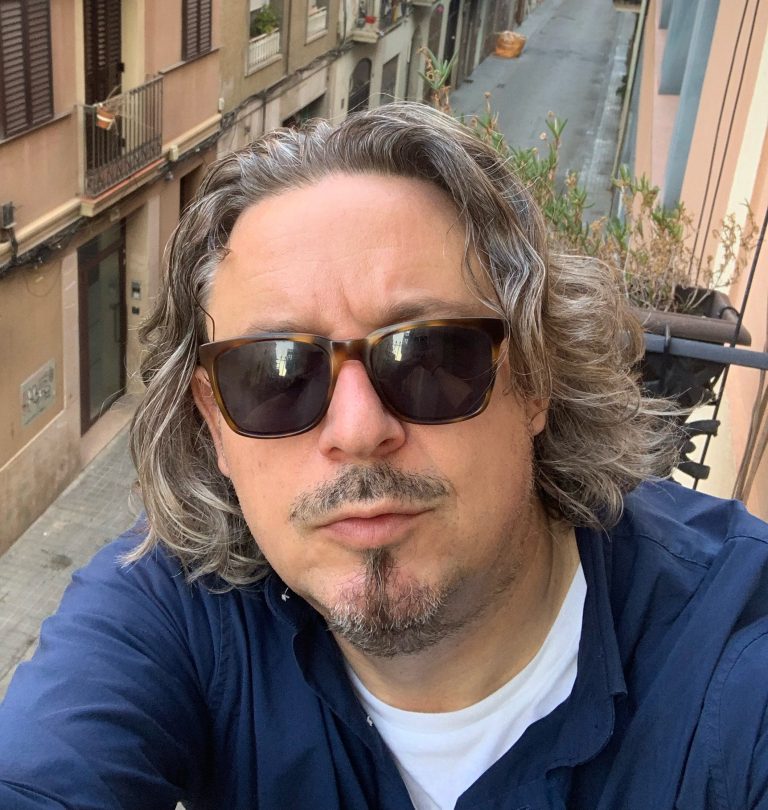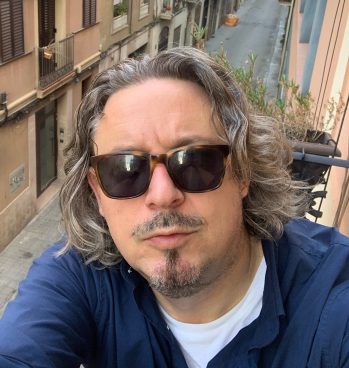 Mastodon