We said 'let's make a playlist where the only rule is the album cover is really bright and vibrant' and so that's exactly what we did
From Andie:
Coastline by Dezza – Deep bass, electronic dance sound. More than halfway into the track, you listen to those airy vocals and It's like a whole new track merged with it. Definitely, something to dance to, just being free.
Eros by Dusky – For this, all I can say is, you're gonna need it on loop, that's for sure. And…I had to attach the music video for the cool visuals: https://www.youtube.com/watch?v=z73Mvi-xG9s
Satisfied by Catching Flies – The ambient melody is insane. The vocals add a whole new depth to the electro vibe and you just have to close your eyes and…feel it.
Scarlett Groove by Maribou State – The build-up of this track gets better and better. Its soothing pop beats make you wanna move and the vocals added here and there make the perfect transition.
Signals by Cinnamon Chasers – The album title's called Doorways, and listening to it, it's as if you entered a doorway to another dimension. Its deep electronic makes you sink, but then you get hit with a beat, and bam… you're brought back. It goes on like that and it's the best feeling ever.
From Matt:
Found by Matt Fax & Estiva – I've been playing a lot of Raft lately and I had this playlist on loop for like 3 hours whilst doing so, so now this track really reminds me of going on an oceanfaring journey. And now I've planted that imagery in your noggin, it can for you as well! Put it on a sail the seven seas you salty seadog!
Fireflies by Uppermost – I flippin love Uppermost. I think we may have ended up adding like 3 of his tracks to this list haha. Fireflies is such a standout because it really evokes the imagery of the name. It's such a warm sounding track, I can see meself stood by a lake at night watching the fireflies do firefly stuff.
Elemental by Phaeleh – Flippin eck this track goes for a walk! If you're looking for a sonic adventure you've find one my hobbit friend! Elemental has all these subtle elements fading in and out and by the time you reach the end, you feel a real sense of being somewhere new. But wait, there's more…
More Than Human by Luttrell – …because (totally by accident) I discovered Elemental melts seamlessly into More Than Human, so much so I can't listen to one without the other without me ears going 'eh, what's happenin'. Listen to them as a matched pair, preferably on a 12s crossfade, and disagree with me go on I dare u.
Ten Tigers by Bonobo – I'm gonna cheat here and copy and paste something I already done a writing of for this track by Bonobo on me where to start list (also called Ten Tigers): "this track does something truly special. It moves through this feeling of tension, suggesting phrases initially, before opening up to give the full truth."
Efficient.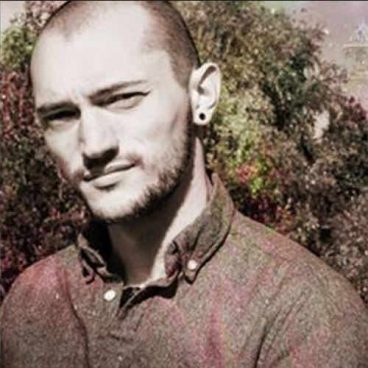 Hi my name is Matt, but my friends call me Matt. I'm on the wrong side of 29 (damn I hate it every time I have to update that number), definitely feeling my age, but never felt happier and more content than I do at this point in my life. I've been through some rocky patches (who hasn't) and lived to tell the tale, and boy do I gots some stories. When I'm not giving opinions absolutely nobody asked for, I'm doing a worldbuilding with my passion project,
vivaellipsis
. If you like offbeat nonsense delivered through immersive escapism, then go and get involved. Or don't, I'm not telling you what to do. I'm not yer boss. I'm a simple man with simple interests. I like Yorkshire tea, the sound of rain on the window, and a bloody good story.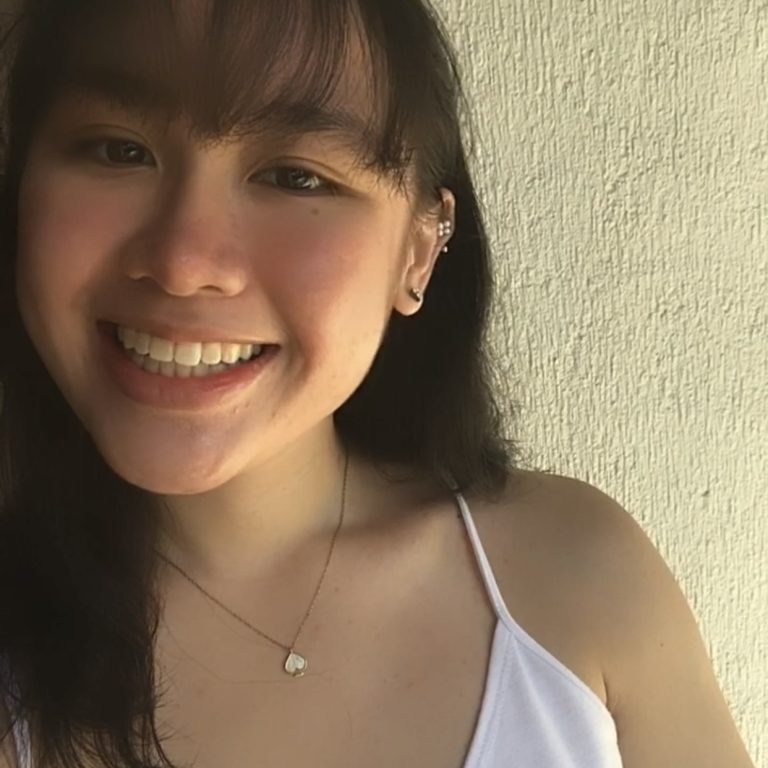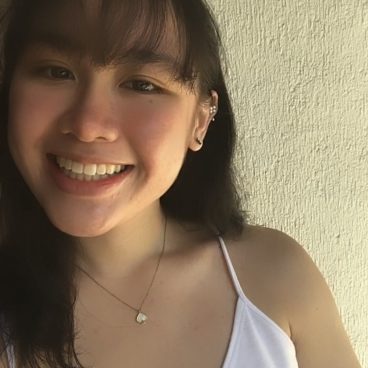 Andie constantly thinks of music as an escape to a whole other place. It also brings out this different side of her that only music can. Like, you ever have a bad day, but when you listen to this particular song or shuffle this certain playlist, everything seems better? Yeah, that's pretty much how it makes her feel too. And for her, music has to be playing everywhere– as in everywhere. It's like she has a soundtrack for anything. She can't stop writing or talking about it. It's something she can talk about with you for hours and hours. Music helps her get lost but in the best way possible.
Instagram: @andie.de.guzman
You can also follow her Spotify: https://open.spotify.com/user/andiemars10