Slow Burn – Kacey Musgraves
There's the classic line from the Forrest Gump movie: "Life's like a box of chocolates – you never know what you're going to get" – and I've always kinda struggled with it – 'cos – well – unless you're a neophyte and it's the first box of confectionary you've received – you have a pretty good idea of what you're gonna get – chocolate!
But it's more than that – spend a little time with sticky fingers and a sick stomach and you get a feel for what the shapes mean – the round ones are generally never good – square ones are a safer bet – often caramel with the occasional nut thrown in – oblong ones and oval ones – dark, milk, white – the variations are endless yet – after a while – you get the idea…
Making a collaborative, trade tracks playlist with someone you don't know – well – that's a different thing. While music's analogous to Mr. Gump's chocolate – when it comes to what you'll experience – you truly have no idea what you're going to get.
And that's what I absolutely freaking love about this process.
I was introduced to this Kasey Musgraves track while making a list with an old acquaintance – we didn't get further than three tracks but this was his contribution and I've been in love with the track ever since.
Over to you Joshua 🙂
Yellow – Coldplay
To be honest, I didn't know what to expect from Andrew. We had never made a playlist before. I wanted to make sure I fit in with the vibe he was looking to express. His first pick seemed like a really nice country song and oddly enough for some reason the slow melancholic melody reminded me of Yellow. I just felt it was a good track to transition to and made sure it stayed in sync with the mood we were trying to set. Chris Martin's voice is so soothing and draws comparisons to Thom Yorke, the lead singer of Radiohead.
Currents Dashboard Confessional
Parachutes is a seminal album for me – I was in the middle of a massive life change and falling in love – it soundtracked my life perfectly. I remember listening to it in the studio – coming through the PA at ear threatening levels – just being blown away by the sonics.
It's that big washy all enveloping wall of guitars that has me reaching for Dashboard Confessional. Coming later in the decade I first heard the track on emusic and for some reason it just stuck with me – definitely not one of the hits off the album but I've always had it down as a song of change 🙂
The Reason – Hoobastank
Currents seemed like a really wholesome song. It felt like a crossover between Bryan Adams and Emo/soft rock bands of the 2000s, which kinda inspired me to pick….
Hoobastank, who always seemed really nostalgic to me, maybe it's because I'm a 2000s kid. I heard it first on my big brother's ipod and I've seemed to have forgotten about it for a while. A few years back, I was just scrolling through Youtube and rediscovered it and boy was I glad. The reason behind my pick (no pun intended) was due to the variant of soft rock that oddly mixed alternative and emo together. It was a really unique sound but also managed to emulate a pop song during that time period.
The Sound of Silence – Disturbed
I remember when The Reason came out – you couldn't move across the airwaves without hearing that opening riff and lyric "I'm not a perfect person…" – it captured the zeitgeist and was part of the wave of emo rock bands that would knock out a semi-ballad and sell a million CDs – except by that time, CDs were falling off a cliff, replaced by mp3s, Limewire, Napster and a litigious Lars Ulrich!
It was the "Bait and Switch" aspect of these super accessible tracks that intrigued me about the song – come for the empathic lyric and hooky chorus but stay for the screamo! Disturbed did a version of this over a decade later. The band that knocked out half a billion streams with Down with the Sickness – all crunchy guitars and heavy vocals – suddenly turned tide and their most streamed track now is a cover of Simon and Garfunkel's The Sound of Silence – and while the track builds to a huge orchestral denouement, showcasing David Draiman's stunning vocal – you just gotta wonder what all those Paul Simon fans think when they listen to the rest of Disturbed's catalog! ;-p
The Promise – Chris Cornell
I've always associated Disturbed with David's iconic scream (oh, ah, ah, ah, ah) at the very beginning of their song, Down with the Sickness. I never realized that the cover was the band's most streamed hit, I always thought it would be one of their metal songs on that spot. The cover itself is well composed with David's grungy vocals going really well with the orchestration.
I just had to add a Chris Cornell song to this playlist. The Promise was Cornell's last single and definitely one of his underrated songs. It was actually written for a movie with the same name. I haven't watched it yet but the composition brings out an avalanche of emotions which is personified by Chris's voice. I really like the small details like the percussive taps and piano sections which adds more atmosphere to a beautifully composed track.
One Of Us – Short Version – Joan Osborne
Chris Cornell's voice haunts me. He sings one of my favorite "love" songs ever, and while he was recording the theme tune for the Bond movie Casino Royale, I met him. He was working with his band in one of the five rooms at Swing House studios in Hollywood and we were rehearsing a showcase gig in another. And while I say I met him, it was more two bands, hanging out during a smoke break in the backyard, shooting hoops and talking shit. He was an amazing musician – amazing singer – and only an amazing songwriter would write the lyrics for The Promise before he took his own life.
So now I'm all freaked out by mortality and what happens after we die. I'm thinking of Chris, of Tim Bergling, Chester Bennington, Kurt Cobain – all of them who died too young – I'm thinking of the Armenian Genocide and the insanity of war and hate and how when this kind of thing happens – when it inevitably happens – there's always someone telling you that it's God's will. I wrote a song about it when I was 15 – Eric Bazilian did a much better version 11 years later – here's Joan Osborne knocking it out of the park.
Patience – Guns N' Roses
One of us really – speaks a lot about society today. I am pretty sure there are a couple of different interpretations for the song, but what I've understood is well… how people would see the world differently if they had stripped away their biases and strong dislikes to others. It makes me wonder why people can't start viewing their morals and beliefs through such a lens and just stray away from hatred and violence.
I feel like every Rock and Metal band has one of those softer songs that greatly varies from their usual sound. For Guns N' Roses, it has to be "Patience". I just find Axl's voice in this song so soothing. It's as if he is singing a lullaby to me before I go to bed. I know it is a song about longing for someone but for some reason it feels really comforting.
The World I Know – Collective Soul
You can almost hear GNR writing Patience – starting with the end Coda first – probably at the front of the Tour Bus – two acoustic guitars knocking out the progression – everybody locking in around the vocal cue "Need a little patience – yeaaaaaah – just a little patience – yeaaaaaah" – Axl off on his own riffing – they all look at each other at the end – grinning – 'cos it feels sooo good. So they go and write a song to bolt it onto. At least – that's how I like to imagine it!
I was thinking transitions – thinking guitars – thinking big fat riffs and majestic choruses – but influenced by the softness of Patience – ended up reaching for a perennial favorite by Collective Soul. One of the bands that my SIster introduced me to – along with Travis, Shelby Lynn & Radiohead (yes my Sister was way hipper than I was.) I've written about this recently but while the track deals with the idea of suicide, it's ultimately a hopeful and inspiring track – not least in how the music at the end lifts you up and encourages you to take a step back from the edge.
Human – Civil Twilight
I really like the rhyme scheme in the verses of The World I Know, some of the words are not perfect rhymes but it is written to work well and retain structure. It seems like a simple song but the more you listen to it, the more you discover. I really like the violin ensemble, it adds contrast to the guitars and layers neatly with the vocals especially at the end. The transitions are as smooth as butter.
I really wanted to add Civil Twilight to this playlist. They are a really underrated band that deserves more recognition. Human is a deeply emotional song that just makes you ponder about life and mortality. It shows how life can be so intangible regardless of the path we pursue. The wavering voice of Steven McKellar truly resonates with me as he sheds away his inhibitions while playing the piano with great finesse.
(Nice Dream) – Radiohead
Oh wow – I absolutely adore Human.
What a stunning rendition – the presence of his vocal – the piano & strings – that searing chorus hook – and the lyric – so beautifully constructed and – just – beautiful. It's over onto my catch all list and is going on quite a few more lists – lists that deal with the reality of life.
I knew I was going with a Radiohead track the minute I heard Steven McKellar's vocal – and it wasn't just the association with Thom Yorke – it was the vulnerability of the performance and the subject matter of the lyric. Radiohead are a band that I find comfort in when I'm down – they're not the "hey, it's gonna be OK, we'll lift you up" kind of comfort – they're more the "hey, we know it's shit but don't worry, we're right here in the shit with you" kind of comfort – and I find that to be more authentic. It's the transition between the two tracks that makes me grin! 🙂
The Messenger – Live from Las Vegas, 2011 – Linkin Park
I have actually thought of adding Radiohead to this playlist a couple of times. The songs I imagined would fit were "Fake Plastic Trees" and "Daydreaming". Nice Dream makes me evoke a particular type of nostalgia I have never known. That feeling you relate to something that you were never part of before. It is a timeless classic like a lot of other songs in Radiohead's discography.
I get chills writing about this song. Linkin Park is my favorite band and Chester is one of my favorite singers ever. His death devastated me, it was like losing a close friend of mine. I still regret not watching them perform on stage. The Messenger is a song that really hits home. Despite everything you go through life, there is always- always a bright side to life. The sun will set for you and a new day will dawn.
"When life leaves us blind
Love, keeps us kind".
She Takes Her Clothes Off – Stereophonics
I mean – the power in The Messenger is just stunning. The kind of gig that you wish you'd been at – I can only imagine what it felt like to be part of the crowd singing along. And yet – the poignancy of Chester's passing – like the others who were able to transmute their pain into something we could cling to – he didn't save enough for himself.
It was the voice that had me reaching for Kelly Jones but it was the sentiment of the track that had me choosing She Takes Her Clothes Off. There's something so viscerally sad about existing – as a natural born optimist I'm conditioned to see the upside – but even I can't escape the tragedy of certain lives. Whether it's Chester Bennington at the top of his game or Porta Bubble Joan at the bottom of hers – it seems it doesn't matter if you achieve your dreams or not – some people's demons will always come to claim them – and that's a bloody shame.
Lullaby – Creed
The more I listen to Stereophonics' song, the more I realize how different perspectives can warp our personalities and how it potentially alters our state of mind. As Andrew stated above, it is quite sad to learn about an individual's mortality. It makes existing somewhat bleak, that is if you look at it that way. Life is worth so much more and throwing it away just makes all that effort you put into something even more fruitless.
I really wanted to leave a hopeful message to the listeners so I picked Lullaby by Creed. I truly think it is human tendency to gravitate to goodness. Negative emotions can be hard for some people to perceive and understand. Mental health is still widely considered a taboo in many cultures, many people tend to shy away from the topic. It comes to a point where a person is fully consumed by their own negativity while also knowing they don't have anyone to turn to for help. There is also this degree of perception, the amount of sadness a person feels cannot be equated to or narrowed down that easily. Therefore, depression can be difficult to diagnose due to the subjectiveness of the disorder.
When I'm Down – Chris Cornell
Music's impossible to experience without context – everything is framed through the associations you make. Creed were a huge band – Scott Stapp such a front facing example of "making it" – and yet – damn that was a fall. And don't get me wrong – I love the songs as much as anybody – Human Clay is a killer album – for five years they were riding the zeitgeist, knocking out what the world wanted to hear – Lullaby is a lovely track – "just give love to all" – hell yes – and delivered so beautifully. For me – I will always have the image of Scott on the stage of The Greek, giving everything to his "Fight Song" while an audience that was there to see Michael Hutchence's replacement – quietly ignored the economics of buying onto a tour.
We don't like to get duped – don't like to get "played" – oh sure there's that period of time where we don't know – and we love it – but when we work it out – you're toast. The "man behind the curtain" has been in the public consciousness for decades now – add in the efficiencies of AI and – if you're not who you say you are – if you've changed yet still trying to be what you were – we will find out and we will damn you for it. In a world of manifest bullshit – authenticity is everything – truth is everything – the sheer relatability of being human is everything. I know Chris Cornell is on this list twice – but when it came to singing the truth – he captured my heart.
Here Without You – 3 Doors Down
Chris Cornell, what an icon. He is such an incredible musician. He is so good that we had to put him on this list twice. There are few singers that transcend music quite like Chris. The raw and gritty tone of his voice just makes the song so pure and organic. He seems to propagate each emotion in such a unique manner. His lyrical work has layers of storytelling when you slowly begin to unravel them. Of course, most of the songs he's made have found new meaning after his untimely demise. But, there is this level of uncertainty to the songs (what it was originally intended to mean), which makes it more interesting and in some ways, subliminal.
Here Without You is the song that makes you think of that special someone who you never really got to interact with and it makes you regret quite a bit. Well, that was oddly specific, heh. Cornell's song was written as a poem for a lover who is doubtful, while confessing their love for them, and in a way the track from 3 Doors Down ties into the same narrative. The difference being that the doubtful lover has moved on but still resides in the mind like a framed image. The idea of being alone haunts a lot of people. In many ways, humans think that it makes them less of a person. By nature, we have always been social animals, being separated or away really makes us feel anxious.
On & On – Longpigs
There are so many "classic" songs on this list that I found myself asking ChatGPT to define what it thinks "classic" meant in this context, here's what it spat back:
"the word "classic" generally refers to a specific era or style of music that is widely recognized as being of high quality and enduring popularity. It typically implies a sense of timelessness and significance, suggesting that the music has stood the test of time and continues to be enjoyed by audiences today. Overall, the term "classic" in this context connotes a certain level of prestige and importance within the genre."
And I'm thinking of this in relation to 3 Doors Down's – Here Without You and you've gotta think the AI has it pretty spot on. I remember when the track came out and again – you couldn't move in LA without hearing it on a radio, in a store, at a gig – truly one of those tracks that appealed to the masses – which – if you're a songwriter – is an amazing accomplishment.
I wanted to keep the groove and vibe in the same place but go to the other end of the "awareness" spectrum. I love introducing people to this track – it's on several playlists and I wrote about it on the music to Grieve to playlist: https://www.musicto.com/archived/grieve-to/on-and-on-longpigs/. The album it comes from is one of my favorite memory trips back to my twenties – all full of angst and separation and uncertainty for the future. While the lyric initially seems to match the idea of the previous tracks, you dig a little deeper and it all becomes a little more ambiguous and unsettling – yet it's the beauty of the melody – the harmonies and the performance that – to my ears at least – help the track transcend into a gem. Take it however you want.
Mr Brightside – Acoustic – Matt Johnson
I never knew a band like Longpigs existed until Andrew introduced them to me through this playlist. I should definitely listen to more of their songs. They are quite an interesting group of musicians.
Knowing that you love someone so much that you wish you've never met them – it truly is one of the worst things you can feel. It puts you in this awkward position of not being able to move on despite being constantly reminded of it. In a way, the singer contemplates on how things could have been so different if they hadn't met in the first place.
Mr. Brightside contrasts this situation by clearly addressing the act. The infuriated lover doesn't seem to hold back any of his emotions. He believes this just can't go on. As stated by Brandon Flowers, the song is based on his own personal relationship and it is quite evident that the track was fueled by jealousy. We can feel the disappointment as he resents his ex's actions. Oddly enough, the track was supposed to be a resolution to the relationship and is a positive outcome from something negative. He is Mr Brightside after all, the persona he has adapted as a consequence of the fallout. The masquerade ball in the music video could be symbolic of this. I went with the acoustic version so that it fits in with the vibe we've set for the playlist. (We couldn't find Matt Johnson's version on YouTube but this is pretty cool too: ;-p)
Death Of Communication – Acoustic – Company of Thieves
Mr. Brightside is one of my wife's favorite tracks – not because of the lyrics (that would be weird! ;-p) but because of the overall energy, the vibe of the track and 'cos he doesn't actually say "Dick!" But then – we all love it for that reason. I'd not heard this acoustic version before and damn if it isn't perfect for the sentiment of – as Joshua says – where we are in this playlist.
So I'm going to continue in the vein of frustrated love and pull another acoustic version of what is typically a high energy rock song from Company of Thieves. There's so much going on in this track (Have a listen to the full version to fully get Genevieve's disdain: https://open.spotify.com/track/2L379cl3nqmMWDRvBRakWk?si=a36b410361b54e10) In my head I have a whole story built up around how this track came about – involving Darryl Hall and the lure of fame and commercial success – I'd love to sit down with the band one day and ask them where the song came from. The line that resonates deeply with me is:

"Honestly, my honesty was always what I gave for taking your bread
I never thought you would have hung it high above as you did over my head"
There's a vulnerability to being an artist – particularly when you accept someone's "help" to achieve a shared goal. The power dynamic is real and when invoked inappropriately is a really shitty experience to be on the wrong side of. At the end of the day all you have is your integrity – while the siren song of success sure sounds awesome – I believe it isn't worth trading it for – seems that Company of Thieves felt the same way.
All I Want – Kodaline
Death of communication is a beautifully written song. The track highlights the struggle one goes through to achieve fame and fortune, as it's said there is always a price to pay. Going against your own morals for short term success is something that is bound to backfire. It really makes me wonder how far people are willing to go for instant gratification.
And thus we return to the theme of the despairing lover. I just had to put this song on the playlist. I wished I had done it earlier for a more natural progression (of themes), but the song was just a little slower than the others.
When people develop an interest for any activity, they are likely to enjoy spending more time on it. And so the interest slowly grows into a passion. The same can be said for love, when you experience passionate love, it is a sensation that you don't want to let go of. The fulfillment you achieve from such a relationship is just incredible. Seeing it turn sore is devastating to the person on the receiving end. Steve Garrigan has done an excellent job in recreating the feeling, which is evident in the chorus.
"If you loved me
Why did you leave me
Take my body
Take my body "
Knocked Out – Hugh Kelly
All I Want is another super interesting track – for all its moroseness – there's an energy to it – with a different set of lyrics you could almost hear the underlying chugging groove in the chorus picking you up and driving you forward – particularly when you add in the guitar solo and the ascending structure to an almost triumphant final third of the song. To Joshua's write up above – it's almost like the track itself is a mirror of a doomed relationship – all slow to start but picking up in energy and barreling forward all upbeat and positive and then – suddenly – falling off into nothingness and desolation.
Which just felt perfect as the transition into Hugh Kelly's "Knocked Out" – I've always loved the stripped down nature of the track – just piano and voice – and what a vocal performance!
"Please don't hurt my pride
I've got nowhere else to hide
I will fall to my knees
I'll get knocked out cold by the breeze"
It's one of those lyrics you could interpret a million different ways but – to me at least – the overall impression is the feeling you get having been on the kind of roller coaster relationship described above and you're the one who didn't want it to end. When you've lived through the insanity and tempestuous attachment and you still want it and they don't – and they're gone and you have nothing – no strength no hope – maybe just your pride to hide behind. It's a devastating feeling which only time can help but – when it does – it always – somehow – manages to give you strength to go again.
Someone Like You – Adele
Knocked Out is just a remarkable song. It builds on the fleeting love narrative and turns a resounding ballad to an anthem of persistent love. It so happens that sometimes affection can drive people to the edge of insanity. No matter how much you've hoped to turn things around, sometimes it never works out and coping with it can prove to be very difficult. I do feel that the song tries to attain some sort of resolution though, in a unique yet unsettling way.
The tone of the piano on the track sounded so distinctive. It reminded me of another love ballad. A song that fits quite well with the others. Adele, like most artists featured on this playlist, faced a bitter breakup and was inspired to write a song about it. And thus she managed to write an amazing single that would go on to the top of the billboard charts and receive worldwide recognition along with it. The track talks about the disappointment of a failed relationship but empowers the listeners, giving them strength to move on. It shows how a person can learn to appreciate and progress, leaving the past behind them to seek a new path. A path that hopefully leads to a better outcome.
Playlist image by Ricardo Gomez Angel on Unsplash
Hi there, I'm Joshua. I have been listening to songs for longer than I can remember. It has really been an integral part of my life. As a 2000s kid, I grew up listening to a lot of alt rock, pop punk and nu metal. I have come a long way since then, listening to a wide array of music including (but not limited to) synthwave, tropical house, lofi and prog rock. I wish to discover more amazing music and share it to the world.

I have always believed that music is a medium that can be used to connect and inspire people. It is a unique form of self expression which can move everyone. For me personally, it's a really special bond/connection that makes me who I am. So, I certainly think that the songs a person listens to says a lot about their personality.

I have also tested the waters and tried making some compositions myself. I wouldn't say it sounds amazing but if you are interested, take a look at my soundcloud:

https://soundcloud.com/joshua-thomas-531230613
Thank you for reading my profile. Have a wonderful day :)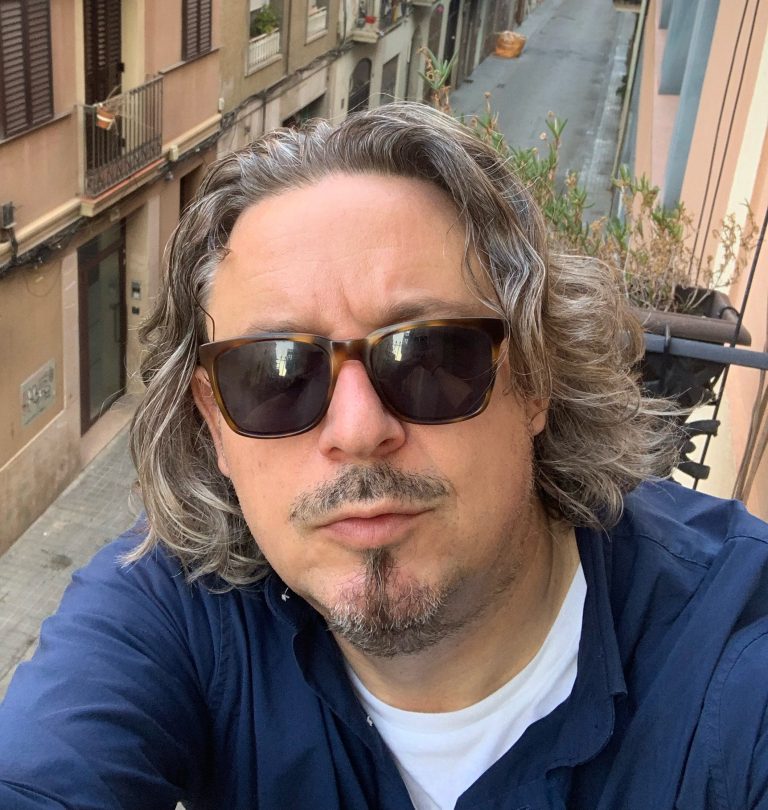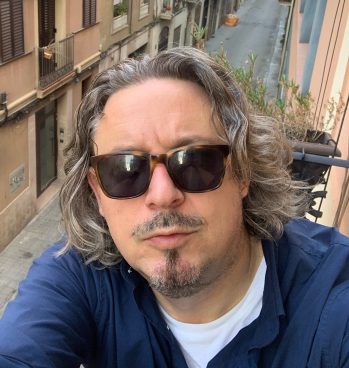 Mastodon