---
It takes a remarkable sort of songwriter to combine a moral code passed down through the generations with a "fuck you" to a disgraced sibling and turn it into a foot-stomping, uptempo, country-folk barnstormer with a sly sense of humour that can get 1,000 Wurzels fans singing along. But Head Held High by John Diment, aka John D Revelator, from Glastonbury in Somerset, is not your average folk song.
The simple message of Head Held High is to "always be true to yourself and never be unkind". But more than that, it's about being able to look in the mirror and tell yourself truthfully that, in spite of your mistakes, you have tried to live a life that is honest and generous.
A Song of Pride
"The song comes from both a personal and political perspective," John explains. After his parents died, John "had a complex and very emotionally draining quarrel" with his sister and in spite of his attempts to resolve their issues in an amicable way, she "decided to make it legal" and their relationship broke down. Five years later, they have severed all contact but, he says, the subject "will always be painful".
"I thought this indicative of our wildly different views on the world and the difference between left and right," he says. "She is very much the farming, hunting, shooting and fishing type - I am most certainly not! And it found its way into Head Held High."
When asked how he feels when singing that song today, the word that comes to his mind is "proud".
"Proud because I can look back at my own behaviour and conduct and know that I did 'the right thing' at every turn," he explains, "short of making myself and family homeless to accommodate people who, it turns out, would never have been happy however much money they had got and admitted as much."
"Also proud because I have turned what was a shitty situation into a positive singalong dancealong tune that people get and join in with instantly," he goes on. "We did a gig supporting The Wurzels at Christmas (I know! Bit of a bucket list thing. Doubt they'll have us back!) and we finished on HHH and the crowd of about 1,000 were singing it back to us as we walked off stage. Bit of a lump in the throat moment, that!"
Fire and Brimstone
"I am not in any way religious!" says John, despite naming his album Left of Heaven. But he's not afraid to conjure a bit of fire and brimstone in Head Held High when he sings "All you fascists and you racists and you holocaust deniers / Oh, Satan's waiting for you and he's stoking up his fires / He's gonna feed you in that furnace and not heed your feeble cries / He's gonna burn you with his head held high".
As well as giving him a set of rules to live by, John's mum also passed on an appreciation for country music. He says he is "not really a country music aficionado" but "it was the soundtrack to my childhood as my mum loved it so much".
A Lefty Vegetarian Eco-Snowflake
So how does a boy from rural England, baptised in country music, come to eschew the traditional values of the right wing?
"Growing up in 70-80s Glastonbury on a farm was not an enlightened place to be," he admits. "It took me to move away, travel about a bit and live in Sheffield, London and Scotland to really become the dangerously tolerant lefty vegetarian eco-snowflake I am today!"
"I grew up in a house full of very intelligent and strong women and saw far more people of other races and nationalities than you might imagine out in the sticks," he goes on, "so equality was never even in question in my life and I am saddened that we are having these conversations in 2019. In fact, I'd go as far as to say that, as a society we have gone backwards as far as tolerance and equality are concerned."
A Dream for the Future
John and his wife Ann, who sings backing vocals and plays percussion and washboard for John D Revelator, have two teenage girls, who epitomize their dream of a kinder, more tolerant future.
"I hope that we have instilled an expectation of certain standards of behaviour and attitude in both of them!" he concludes. "Certainly, we have impressed on them both a need to be engaged politically and to know and understand what's going on in the world, which will serve them far better than being able to tell you what's happening on Love island!"
Please keep scrolling to reveal John's guest playlist…
Songs of Inspiration
Ten songs that have inspired the music and politics of John D Revelator.
Between the Wars by Billy Brag
"The first time I really 'got' him. Watched on TV (Top of the Pops) and went out next day and bought everything I could. Made me cry then, makes me cry now. It's a manifesto, not a song."
Mr Tambourine Man by The Byrds
"I still can't think of a better, more uplifting pop song or better treatment of a Dylan tune."
"Could be any number of tunes by them but this one with the line 'don't see no country, don't fly no flag' keeps coming back to the top. Probably the band that made me fall back in love with making music again."
One Piece at a Time by Johnny Cash
"He was an ever present in my childhood and this one epitomises his lack of respect for authority and humour."
"Beautiful, haunting tune about the Spanish Civil War from the album of the same name. The best protest singer around today in my opinion."
I Want to See the Bright Lights Tonight by Richard and Linda Thompson
"Wonderful, skewed, bitter-sweet pop tune that should have been a massive hit. Richard Thompson is a big favourite."
That Summer Feeling by Jonathan Richman
"I literally spend days listening to Jonathan's music and his ability to bend rhymes and create wonderful pop using obscure and often absurd material is a huge inspiration."
The Colours by The Men They Couldn't Hang
"I saw this band a few times back in the 80s and 90s and their politics and ability to make serious social comment into pop punk toe-tappers continues to inspire."
"I never really considered myself a huge Clash fan, but the amount of time I idly find myself whistling or humming this, (White Man) in Hammersmith Palais, Bank Robber, etc etc belies that."
The Boy with the Arab Strap by Belle and Sebastian
"I spent 20 years in Scotland and saw them several times before they shambolically became a stadium act. Beautiful melodies with baffling word play. I saw them a few times when they completely fell apart or fucked up on stage and I thought: "Hey, I could do that!"
---
Follow us on social:
Learn more about John D Revelator here:
---
About the curator: Jon Ewing
After graduating from the University of Keele in England with a degree in Politics and American Studies, Jon worked as editor of a music and entertainment magazine before spending several years as a freelance writer and, with the advent of the internet, a website designer, developer and consultant. He lives in Reading, home to one of the world's most famous and long-running music festivals, which he has attended every year since 1992.
Hello, World!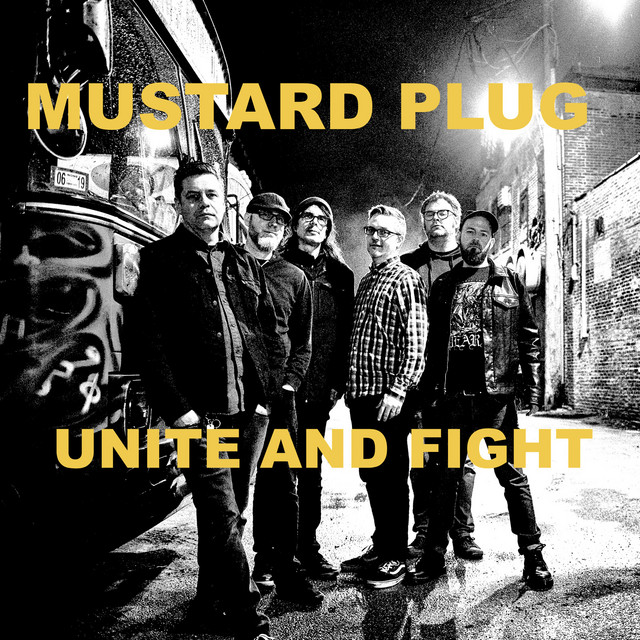 4 March 2021
A high-speed combination of punk chorus and ska verse, Mustard Plug's singalong Unite and Fight is just one of a sensational 28 tracks on the Ska Against Racism album compiled by Bad Time Records in 2020 to raise funds for non-profit organisations working to improve education, opportunity and justice for black people in the USA and beyond. With a barrelling momentum and a repudiation of violent action, this uplifting song is a call to arms for those of us committed to disarmament.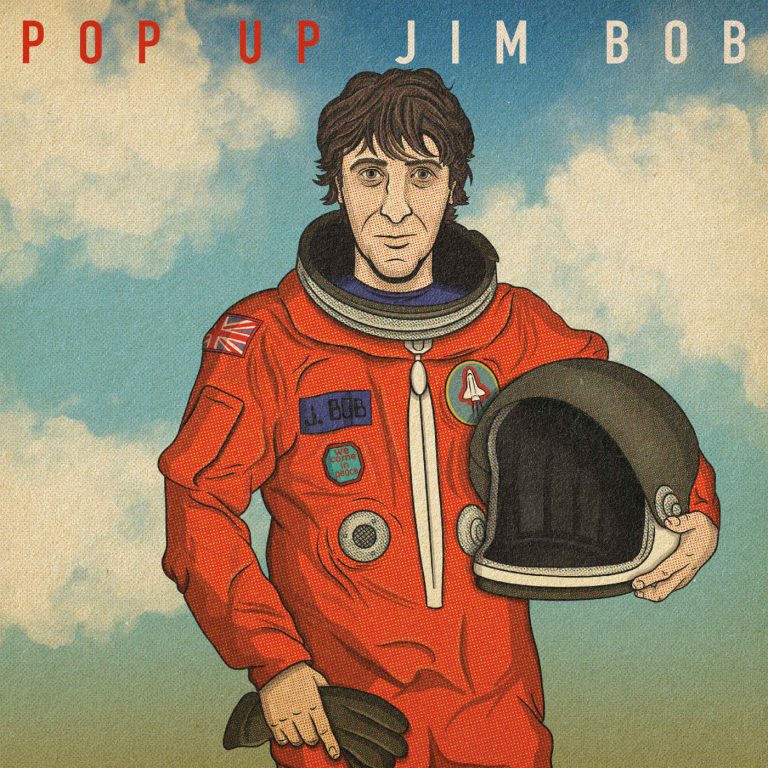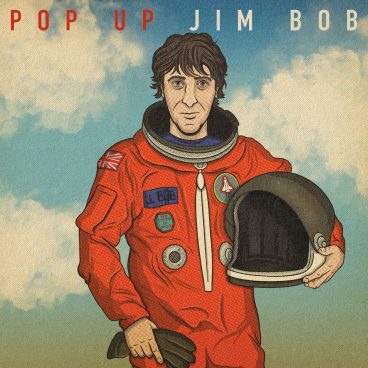 8 September 2020
Celebrating the determination of "one hundred thousand teenagers" to take over the streets of London to save their future from calamity, KIDSTRIKE! by novelist and singer songwriter JB Morrison – aka Jim Bob – is taken from the UK Top 40 album Pop Up Jim Bob released in August 2020 and inspired by the real life activism of countless young activists. But the song is run through with a rueful recognition of the singer's own fading urge to save the world.
28 July 2020
Inspired in part by the fatal shooting in New York of a ten-year-old black boy by a white plain-clothes policeman, the audacious centrepiece of Stevie Wonder's experimental 1973 album was a seven-and-a-half-minute meditation on the brutality of black America: Living for the City…
After graduating from the University of Keele in England with a degree in Politics and American Studies, Jon worked as editor of a music and entertainment magazine before spending several years as a freelance writer and, with the advent of the internet,
a website designer
, developer and consultant. He lives in Reading, home to one of the world's most famous and long-running music festivals, which, prior to the COVID-19 pandemic, he had attended every year since 1992.