Matt and I discovered Dread Hunger in the winter of 2022 after seeing a couple of our favorite Twitch streamers like The_Happy_Hob and Elajjaz play it. We were immediately intrigued by the concept of a game all about bamboozling friends with hyper-violent shenanigans. In this respect it could even be considered the 3D equivalent of the 2D smash hit Among Us. Even if you aren't familiar with Among Us (aMoGuS), you have almost certainly heard some youngster say its addition to the English vocabulary: "sus," as in, "you are suspicious."
The lore of Dread Hunger is almost as sparse as its Arctic setting, but it lands roughly in between Frankenstein and Lord of the Flies by positing that in an exploratory crew of eight people, two of them sold their souls during a previous disastrous expedition, and must now betray their current crewmates. See the track "Cultists on Board" for a song that is effectively this game's unofficial theme song.
Technically, the only win condition for these soul-sellers, called Thralls, is to keep the boat from successfully making it A-to-B. However, armed with magical powers such as teleportation and summoning a horde of ravenous cannibals, to the more prosaic options of a cavalry saber or musket, a match of Dread typically ends with a bang rather than a mere whimper.
In the spirit of show-don't-tell, we're going to include some clips of our own experiences in this psychotic game. But, suffice it to say that when we picked titles like "Needled 24/7" and "Beartrap" in this playlist, we were envisioning them in their most literal and visceral sense.
Shoutout to the incredible folks of Sus Hunger—a Discord server we originally made just to organize matches of this game. Although we play Dread quite a bit less than we used to, the friendships it solidified will not be thawing any time soon. <3
At this timestamp and for about a minute after, you can witness me as a thrall framing an innocent Matt for sabotaging the ship's boiler, then murdering him to the applause of the rest of his crewmates. Sorry pal.
And here I go killing again by fatally poisoning the inventor of no-hit runs himself…
Track Listing
More Than I Could Chew – Mastodon
Laid to Rest – Lamb of God
Needled 24 / 7 – Children Of Bodom
Follow the Water – Architects
Old Nothing – Rivers of Nihil
Shitstorm – Strapping Young Lad
Follow The Signs – Born Of Osiris
Bloodmeat – Protest The Hero
Mourning Star – Means End
The Widow Maker – feat. Gunship – Carpenter Brut
Shinigami Eyes – Grimes
nihilist blues (feat. Grimes) – Bring Me The Horizon
Selling My Soul – Trevor Something
Warm Smiles Do Not Make You Welcome Here – Enter Shikari
I'm Gonna Win – Rob Cantor
Under the Radar – Foals
Cultists On Board – The Darkest of The Hillside Thickets
Reckoning – August Burns Red
One of Us is the Killer – The Dillinger Escape Plan
It's Not Me, It's You – Skillet
BEAR TRAP (THEY FEAR ME) – Stalley
That Curse of Being in Thrall – Napalm Death
Playlist Image from the game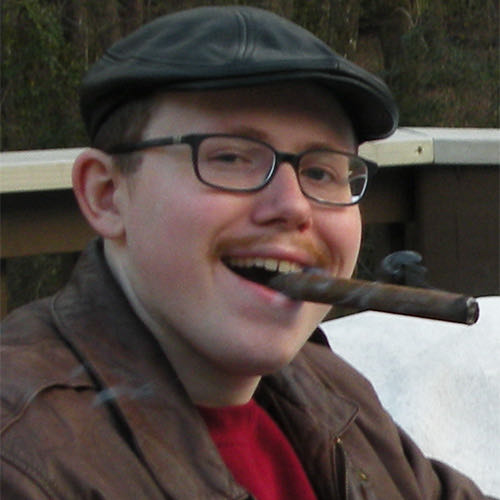 Christopher is a writer, and has been since he was 9. His early musical tastes were Flyleaf and Breaking Benjamin, which he still adores. Now he mostly seems to gravitate to bands (Mastodon, Gojira) that use whales as their mascot, for some reason. His 2023 New Years resolution was to learn bass; it's going pretty well.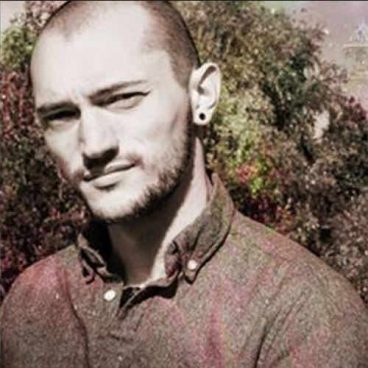 Hi my name is Matt, but my friends call me Matt. I'm on the wrong side of 29 (damn I hate it every time I have to update that number), definitely feeling my age, but never felt happier and more content than I do at this point in my life. I've been through some rocky patches (who hasn't) and lived to tell the tale, and boy do I gots some stories. When I'm not giving opinions absolutely nobody asked for, I'm doing a worldbuilding with my passion project,
vivaellipsis
. If you like offbeat nonsense delivered through immersive escapism, then go and get involved. Or don't, I'm not telling you what to do. I'm not yer boss. I'm a simple man with simple interests. I like Yorkshire tea, the sound of rain on the window, and a bloody good story.