Step back in time and immerse yourself in the futuristic sounds of the Retro Wave genre. This handcrafted playlist brings together the pulsating beats and nostalgic melodies of the genre's pioneers.
Infected Mushroom mesmerizes with their unique blend of psytrance and synthwave, taking you on a mind-bending journey through cosmic soundscapes. Carpenter Brut's dark and gritty compositions evoke a cinematic atmosphere, fusing electronic elements with a touch of metal to create an intense sonic experience. The Glitch Mob's glitchy textures, combined with heavy bass-lines, will transport you to a cybernetic realm where machines reign supreme.
Let this playlist be your time machine, propelling you into a neon-lit universe where the past and future collide in a symphony of retro-futuristic brilliance.
Track Listing
Riders on the Storm – Infected Mushroom Remix – Infected Mushroom
Diabolic – Dance With the Dead
Change Your Heart or Die – The Midnight
Looking For Tracy Tzu – Carpenter Brut
Dance Macabre – Carpenter Brut Remix – Ghost
On the Run – Wolf and Raven
Blue Monday '88 – 2015 Remaster – New Order
Crush – Otus
Polyphobia – deadmau5
The Moment – The Glitch Mob
Dark All Day – Gunship
Hunting The Night – Neon Boulevard
Miami Days – Am 1984
Converter – Lost Years
Pacific Coast Highway – Fukkk Offf
Ignite – Sandman
Misanthropist Wolf – Futurecop!
Rasengan – Turbo Knight
Drone Sight – Power Glove
Neo-Tokyo – Dance With The Dead Remix – Scandroid
96 Cruisin (Raydar Remix) – Lucy In Disguise
Playlist Image by Kenny Gaines on Unsplash
Hi, I'm Phoenix and I love to share my passion for music with others. I have been creating playlists since I was a kid, when I used to make mix tapes for my friends and family. Now, I use my skills and experience to craft playlists for various occasions, moods, and themes. Whether you need some upbeat tunes to get you through the day, some relaxing melodies to unwind at night, or some eclectic sounds to spice up your life, I have a playlist for you. I also enjoy discovering new music. I listen to all kinds of music, from pop to rock, from jazz to hip hop, from classical to electronic. I believe that music is a universal language that can connect people across cultures and backgrounds. That's why I always try to include songs from different countries and regions in my playlists. My goal is to create playlists that are diverse, engaging, and enjoyable for everyone. I hope you enjoy my playlists as much as I enjoy making them. Thank you for your support!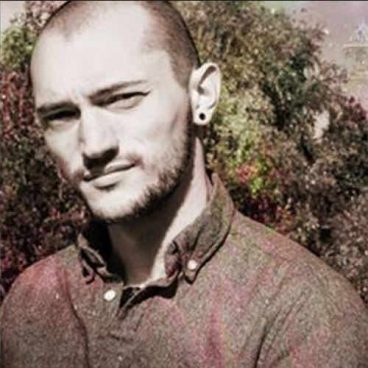 Hi my name is Matt, but my friends call me Matt. I'm on the wrong side of 29 (damn I hate it every time I have to update that number), definitely feeling my age, but never felt happier and more content than I do at this point in my life. I've been through some rocky patches (who hasn't) and lived to tell the tale, and boy do I gots some stories. When I'm not giving opinions absolutely nobody asked for, I'm doing a worldbuilding with my passion project,
vivaellipsis
. If you like offbeat nonsense delivered through immersive escapism, then go and get involved. Or don't, I'm not telling you what to do. I'm not yer boss. I'm a simple man with simple interests. I like Yorkshire tea, the sound of rain on the window, and a bloody good story.