1. Forrest Gump 1994
Prove Your Love by Fleetwood Mac
Andie: One of the prominent ideas and concepts I got from this film is how love would always find its way back to you. The main character, Forrest, has been through it all- from football to being in an actually war, but in every scene and moment in his life, Jenny always pops up. He proves his love in so many ways, even in ways he can't understand himself, and in the end, that all just hit so, so hard (have tissues while watching this).
2. Pursuit of Happyness 2006
Simple Song by The Shins
I can't stress enough how this song made me think of this movie. They'll both take you on such a heartfelt and relatable journey. They made me realize that yeah, things get absolutely tough, but putting in your effort, sticking to the process, and keeping the ones you care for the most closest to you would all be worth it in the end. Plus, the whole energy of the song would just push you to think about life and make you realize that you can pull though it.
3. Her 2013
I Didn't Know by Skinshape
The way this whole movie made me feel was crazy. (Spoilers!) Like who would've thought he'd fall in love with an operating system and end up completely shattered. I like to believe that life's all about human connections, but the way this movie shaped it was amazing. I Didn't Know by Skinshape was the first song that came into mind because I really feel like it spoke to the point of view of the main character, Theodore.
4. Someone Great 2019
Great One by Jessie Reyez
This movie made me ugly cry, but I have to say, it made me feel pretty good after for some reason (Again, spoilers…), probaby because of the last interaction of the main characters and how Jenny found peace in the end– definitely one of my favorite comfort romance movies. The song I chose was featured in the film, (in the exact scene I cried actually…) and I just found it so perfect. Everytime I'd listen to this song, I'd think of the movie and how it was just so beaufitul.
5. Cha Cha Real Smooth 2022
Delicate by Damien Rice
I was really surprised by this movie. I didn't know I'd end up feeling so much after it. I especially loved how the main character, Andrew, would express all his emotions. I really feel that the chorus of the song,
"So why'd you fill my sorrows
With the words you've borrowed
From the only place you've known?
And why'd you sing Hallelujah
If it means nothing to ya?
Why'd you sing with me at all?"
would be something that Andrew would say to Domino. No doubt.
6. Good Will Hunting 1997
First Day Of My Life by Bright Eyes
The number of life lessons you can get from this film. Every scene about a therapy session between Sean and Will is bound to make you feel something. The way Will changed his life and took such a big step in the end was really life changing and the way it was all influenced from the advice from Sean, the therapist, was just amazing. I feel like this song would've been a great track to play during the credits of the film.
7. Little Women 2019
Shake It Out by Florence + The Machine
A powerful movie paired with this powerful song. The relationship between the sisters and the way one of the main characters, Jo, goes against the standards and chooses what she finally wants in the end absolutely made me think of this Florence + The Machine track. It's as if the message of this song patterns with the realizations of the main characters in the film.
8. Fast Times at Ridgemont High 1982
Bad Decisions by The Strokes
A classic teen movie in my opinion. Obviously had to go with Bad Decisions by The Strokes since, well, most of the teenagers in this movie made their fair share of those types of decisions and it was just way too entertaining. Running on love, getting high, and just giving in, this movie, and the song especially, will be sure to take you back to those simple, yet wild times.
9. Begin Again 2013
Tell Me If You Wanna Go Home by Keira Knightely
It's only right that I had to pick this track to pair with the movie. I was debating on Lost Stars, but this one seemed much more sweet and memorable for me. Begin Again was a great film that touched on human connection, plus the passion that the main characters had for creating music was so strong. I love how there wasn't even that much emphasis on them being love interests, but just really close individuals who found each other all because of music.
10. Silver Linings Playbook 2012
Always Alright by Alabama Shakes
The scene when this track played fit perfectly. With the premise of the movie and the fact that Pat is diagnosed with bipolar disorder, I felt that his character related so much to this song, no doubt. No, he was never really "always alright" but he had to play the part and try his best to act like it. And I feel that we can all relate to that. For me, Alabama Shakes will always be that band with such a unique approach to lyrics and the vocals are just something you can never forget.
11. Little Miss Sunshine 2006
Do You Realize?? by The Flaming Lips
A very witty, loving, and dark humored family movie. It has its odd, fun, and loving moments that make you think, "huh, I can't tell if that's a really happy family, or they all need help" – but one thing's for sure, Do You Realize?? resonated with it, for me, the most because it really does make you think about the course of your life and the people around you, moreso how they contribute to a big part in it and can easily change the way you think about living.
~~~~~~~~~~~~~~~~~~~~~~~~~~~~~~~~~~~~~~~~~~~~~~~~~~~~~~~~~
12. The Illusionist 2006
Hexes by TesseracT
Chris: The Illusionist is a labyrinth of a period-piece, simultaneously attempting stage magic, political intrigue, and an undying love story. For a musical 1-to-1 it would almost certainly require something classical, maybe Prelude to the Afternoon of a Faun by Debussy. But if any modern song can do it, Hexes is the one. To my ear, it's about being tortured without necessarily being angsty–the broken wing kept out of sight for reasons of privacy and even sacredness, rather than being flaunted for sympathy. It's a beautiful sentiment that carries across both pieces.
13. Lost in Translation 2003
I Will Fail You by Demon Hunter
It would likely be asking too much of any one song to cover all that is evoked by this Sophia Coppola masterpiece. It is perhaps the finest on-screen exploration of sadness, especially in that it usually lands in the liminal space of bittersweetness and absurdity rather than downright misery. With the backdrop of jet lag and culture shock, it is a show-don't-tell meditation on the various brands of human failure, especially in terms of how the old and the young tend to fail in different ways. This song at least touches that theme, and even manages to do so with a similar, strange note of hope amidst the wreckage.
14. The Northman 2022
Svanrand by Heilung
This song choice is a bit on the nose for its accompanying film, but having walked through the woods with it on loop shortly after seeing Robert Eggers' Norse epic for the first time, I can't shake the pairing. The sound of wooden arrows flying and rattling into their marks as the names of the Valkyries are chanted is a portal to the same place Eggers wanted to take us–not a physical location, but a mindset wherein the Highest Heaven can only be reached by being slain with iron.
15. They Live 1988
Adrenochrome by Sisters of Mercy
"Just because you're paranoid doesn't mean they aren't after you." –Joseph Heller, Catch-22. This creepily understated song has been what paranoia sounds like to me ever since I searched what the word comprising its title means. Turns out, it's synonymous with a sort of vampirism-on-steroids, less Dracula and more Vlad the Impaler/Countess Bathory. It's right there on the historical knife-edge where the entire horror genre begins. In my opinion, They Live is the cinematic equivalent to this, and perhaps an early precursor to The Matrix. It's about the suspicion that something is objectively wrong with our reality, far beyond the subjective wrongness of being selfish animals on a spinning space rock.
16. Hellraiser 1987
The Possession by Trevor Something
I watched Hellraiser way too young, which explains a lot. "Explorers in the further regions of experience; demons to some, angels to others." That line stuck. So did this song. Trevor Something has a total mastery over the 1980s as a genre, and this song is firmly in the Clive Barker neighborhood.
17. The Ninth Gate 1999
Return to Melanesia by The Darkest of the Hillside Thickets
This film is arguably the best Lovecraftian movie we've had yet–even though the story isn't Lovecraft's. It's only appropriate then that The Ninth Gate be paired with the quirkiest and most endearing Lovecraft-themed band out there.
18. Gundam Wing: Endless Waltz 1998
Magnum Bullets by Night Runner with Dan Avidan
The U.S premiere of this was my introduction to the Japanese gunpla franchise, and it was a very memorable initiation indeed. If you aren't familiar, in Wing the future has resulted in a tyrannical one-world government (shocker), so some space colonies build humanoid giant death robots piloted by teenage boys on a suicide mission to take that government apart. This out-there story needed an out-there song and "Magnum Bullets" is a perfect match.
19. Collateral 2004
Fragile Machine by Year of the Fall
Michael Mann made straight the paths for John Wick, a franchise I shamelessly admit to loving. Building on the simultaneously-likable good guy and bad guy theme that he developed in Heat (1995), Collateral is the postmodern counterpoint. Instead of just being dudes who really like what they do solely for enthusiasm's sake, Collateral features a 'cop' and 'robber' who both feel ambivalent about their professions. Bad guy Vincent is ostensibly a stone cold killer who's all about the cash, but he just has to keep spouting half-baked nihilistic philosophy to justify what he's doing. Meanwhile, Max is a highly intelligent cab driver who is going to start his own limo company "some day" (actionable plan pending). This song by the criminally underrated Year of the Fall feels like a perfect compliment, with the slightly-tongue-in-cheek theme of being a puppet to fate (while quietly knowing just how convenient it is to be absolved of responsibility in that way).
20. Stalker 1979
Universal Truth by Opeth
Stalker is my favorite Tarkovsky film. Not only is it perhaps the closest thing to Dostoevsky's style on the big screen (save The Machinist (2004)?), but on a historical level it is perhaps the greatest confirmation of the fact that state censors are clueless. Stalker takes the piss of everything homo sovieticus, leaving the humble and at least mystically-religious protagonist a biblical Wise Man to the intellectual characters' dumbassery. Its overall vibe reminds me of this Opeth song, which I suspect is about Blaise Pascal's conversion.
21. Soylent Green 1973
Feed the Machine by Poor Man's Poison
If you like the song and you haven't watched the movie…please. It's aged, but the final scenes, especially those featuring Edward G. Robinson, are some of the greatest cinematic payoffs of all time. All of the 1970s cheesiness can't come close to outweighing the emotional power of this prophetic tragedy.
22. The Sword in the Stone 1963
Blade of Immortal Steel by Twilight Force
Sword in the Stone plays on my inner monitor 24/7. Kid me watched it so much it was practically a willing version of the Clockwork Orange treatment. The quotes of the owl Archimedes in particular will be the last neural pathways to go. As for the song–somehow it manages to be even more saccharine-sweet than the Disney movie I'm asking it to represent. It is camp and kitsch and all those other pretentious words–and I love it. It manages to capture the bliss of being immersed in a fantasy tale as a child. The amount of chimes used herein is completely unacceptable, and I hope they never apologize for it.
Playlist Image by Thomas William on Unsplash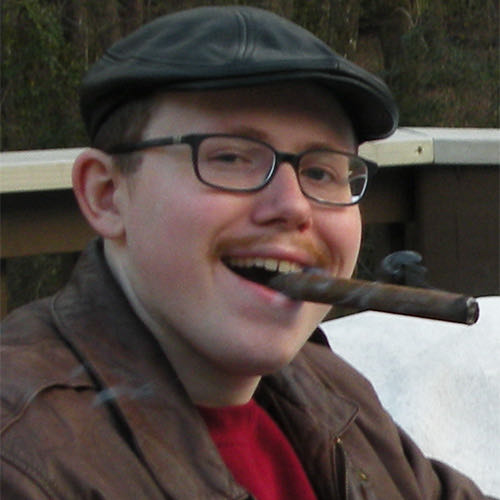 Christopher is a writer, and has been since he was 9. His early musical tastes were Flyleaf and Breaking Benjamin, which he still adores. Now he mostly seems to gravitate to bands (Mastodon, Gojira) that use whales as their mascot, for some reason. His 2023 New Years resolution was to learn bass; it's going pretty well.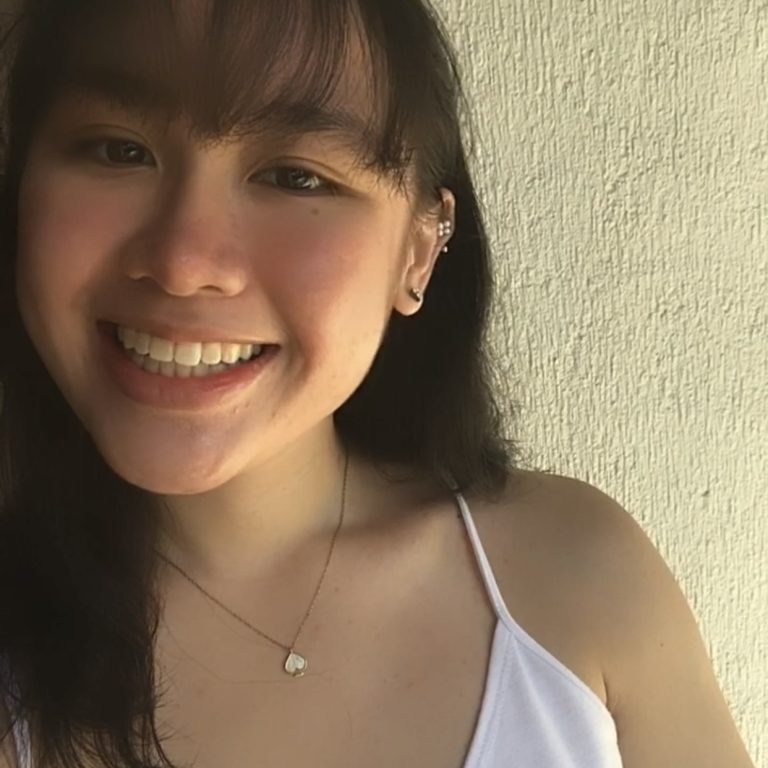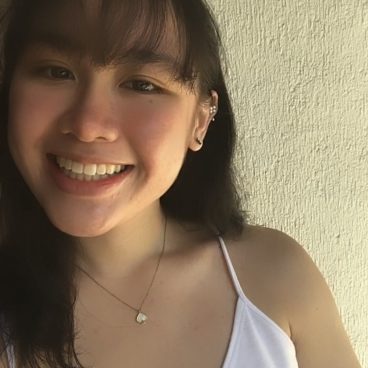 Andie constantly thinks of music as an escape to a whole other place. It also brings out this different side of her that only music can. Like, you ever have a bad day, but when you listen to this particular song or shuffle this certain playlist, everything seems better? Yeah, that's pretty much how it makes her feel too. And for her, music has to be playing everywhere– as in everywhere. It's like she has a soundtrack for anything. She can't stop writing or talking about it. It's something she can talk about with you for hours and hours. Music helps her get lost but in the best way possible.
Instagram: @andie.de.guzman
You can also follow her Spotify: https://open.spotify.com/user/andiemars10