It's a brand new school year and through a catastrophic timetabling error, professors McCalpin and Jenko are now here to teach the same class. The only problem is, they're from two very different disciplines…one of vintage Funk, and the other of modern Metal.
Now, they have the interesting task of not only educating the class, but each other in the nuances of their chosen subject specialities.
What's on the curriculum?
Prof. McCalpin: For my first lesson in vintage Funk, I've chosen Fair Child by Willie West. Mainly because it's undeniably funky no matter who you are, but it's also not your average run of-the-mill Funk. It is heavily bass and drum driven but has acoustic guitar lines which is unique for this style. This type of greasy, soulful struttin comes straight from the swamps of New Orleans. Willie's vocal is pure truth, and can cut to the core of you if you let it.
Prof. Jenko: For my first lesson, I've chosen Dunsel by Protest The Hero because not only are the guitars absolutely FURIOUS, the track evolves (or progresses, if you will) through all kinds of thoughts and feelings before smashing into one of the most rib-kickingly magnificent breaks you're likely to hear. Elementary listening.
Prof. McCalpin: We climb aboard the mothership for our second vintage Funk lesson. Handcuffs by Parliament is a showcase of all things downright funked. This is George Clinton at his best and without a doubt his finest vocal performance. It's important to note that P-Funk's space and UFO vibe for this 1975 album was not just a branding gimmick. This band truly thought that they had been visited by Funk seeking aliens from another planet so they were doing their damndest to prove that their Funk was the stankiest. This song and masterpiece of an album are valid proof of utmost Funk to any being.
Prof. Jenko: Lesson two Hunting Season by FEVER 333, an absolute masterclass in channeling anger through the medium of music. Jason is audibly livid (and why wouldn't he be, given the subject matter), the music serves as the aggressive backdrop needed to really make his point land. It's rapid, it's brutal, it's got a huge deal to say. "Get that boot of your neck my brother."
Prof. McCalpin: The third and final lesson for this course is A Message From The Meters by The Meters (my favorite vintage Funk group.) This track blends elements from the two previous songs: Louisiana flavor, and a group shout vocal. Meters songs always consist of four different parts perfectly locked together to form a perfect groove. This is really what Funk is all about at its core. Everyone has their own repetitive part that supports the entire piece. Like a well oiled machine these parts combine but they do not sound mechanical or perfect. They are listening to each other just as much as themselves. You are hearing literally four of the best to ever Funk: Zigaboo Modeliste on drums, Leo Nocentelli on searing wha-wha guitar, George Porter Jr. slamming dirty basslines, and the great Art Neville on organ.
Prof. Jenko: Let's end lesson three with Broken Vision Rhythm by Loathe. The crushing intro may remind some of you of our studies on Mastodon, but it quickly lurches into something far more frenetic, a true auditory conniption. There's a pent-up energy that finally breaks at 1:06, and afterward the floodgates are well and truly open. Be carried upon the wave.
What did we learn?
Prof. McCalpin: Monomyth by Animals As Leaders proves that playing Metal music can be creative, and beautiful art. As a guitarist I have been aware of this band and Tosin Abasi as a guitar master for years. It was truly exciting to finally listen to him and this band. It's crazy to follow along with each note and to imagine what rehearsals must be like for a band of this caliber.
Prof. Jenko: Remind Me by Patrice Rushen is truly a treat to listen to. This is the kind of thing I could have on loop in the background, creating an ambience as they say. I hear a lot of what I love about Bonobo in this sound, no doubt Patrice has been an inspiration for him in some way!
Prof. McCalpin: Dunsel by Protest The Hero is a two guitar, double bass drum attack to my face with some great vocals and lyrics. I'll never forget when one of my beginner guitar students brought a Protest The Hero album to his first lesson and told me that it was what he wanted to learn. I did my best and after a year he was actually playing a few of their riffs. I couldn't deny him because as this song says: "Shitty music just ain't worth makin." Something we can all agree on no matter what the genre is.
Prof. Jenko: Kissing My Love by Cold Blood is giving me some real nostalgia for the soundtrack to Final Fantasy 8. Truly a formative soundtrack on my young brain, it's easy to see why a track like this would appeal to my sensibilities. An A+ for sure.
Prof. McCalpin: Where The Birds Are by Good Tiger is a sweet, unexpected blend of heavy and melodic. I chose to write about this one because I love the band name and the song title. I was reminded of my deep love for the Mars Volta with this track. The bass tone really stuck out to me as being unapologetically hard. I like that. Also, the vocal harmonies are wild and complex.
Prof. Jenko: I Feel Like Dynamite by King Dynamite is something I'd want playing at a party with a bunch of cool cats invited. I love the little brass flourishes and the way the chords move to this darker edge in the pre chorus, it gives the song a layer of complexity that begs repeat listening.
—
A playlist is an ideal guide for any sort of introduction to a specific artist or style of music. In the case of this playlist, an added element is needed: a teacher. A trusted source for a genre otherwise too overwhelming and vast to tackle as a newcomer.
Musician/Teacher/Songwriter/Producer/Music Collector. Matt McCalpin lives a life committed to music. He was born with a guitar in his lap, and soul in his heart. A funkified odyssey that began with an accomplished education from Musicians Institute in Los Angeles, has refined into a relentless amount of music created, stages played, students taught, and friendships formed. Currently Matt lives in Michigan with his wife, kids, and pup. When not spending time with his family, he is avidly collecting music, performing, recording, and producing the funk band Medicinal Groove. "Music is the best!"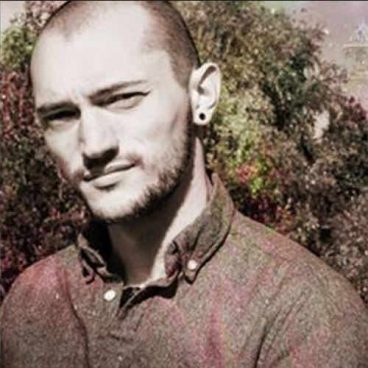 Hi my name is Matt, but my friends call me Matt. I'm on the wrong side of 29 (damn I hate it every time I have to update that number), definitely feeling my age, but never felt happier and more content than I do at this point in my life. I've been through some rocky patches (who hasn't) and lived to tell the tale, and boy do I gots some stories. When I'm not giving opinions absolutely nobody asked for, I'm doing a worldbuilding with my passion project,
vivaellipsis
. If you like offbeat nonsense delivered through immersive escapism, then go and get involved. Or don't, I'm not telling you what to do. I'm not yer boss. I'm a simple man with simple interests. I like Yorkshire tea, the sound of rain on the window, and a bloody good story.