A playlist consisting of different genres, tempos and productions bound together by the thread of human emotions.
Track Listing
Blind Leading the Blind – Mumford & Sons
Howlin' for You – The Black Keys
Bataclan – The Cat Empire
Fix You – Coldplay
All I Want – Kodaline
Skinny Love – Bon Iver
Stacking Chairs – Middle Kids
Past Lives – BØRNS
The Wire – HAIM
Time to Walk Away – Washed Out
Get Free – Major Lazer
Cape Cod Kwassa Kwassa – Vampire Weekend
L.I.F.E.G.O.E.S.O.N. – Noah And The Whale
Naive – The Kooks
Glasgow – Catfish and the Bottlemen
Lua – Bright Eyes
I Hate That You're Happy – Tiny Little Houses
The District Sleeps Alone Tonight – Remastered – The Postal Service
Eugene – Sufjan Stevens
New Slang – The Shins
Brother – The Rural Alberta Advantage
Kansas City – The New Basement Tapes
Playlist image by Stormseeker on Unsplash
Born and raised in Brisbane, Australia. Fumbling my way through life with music soundtracking the highs, the lows and everything in between. To me, music is the thread that transcends barriers and brings all people closer together. I hope my playlists contribute to a harmonious existence.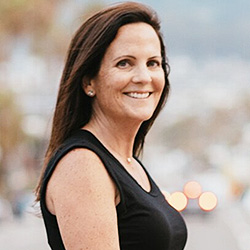 I was born and raised in Southern California. My first musical memories were listening to Donna Summers records in my living room on repeat and plunking out Heart and Soul on our untuned piano. Flash forward to the age of iPods where my friends and I would create massive playlists for every occasion in our carefree lives. I still treasure these playlists and always have a big smile when I hear them. After a long career of teaching elementary school I took a hiatus to raise my family and now work as a digital marketer, which led me to my friendship with Andrew who became my valued mentor. I have a great love of music simply because it moves my soul. If you're looking for help with your digital presence - you can learn more about my marketing business here. Happy listening!