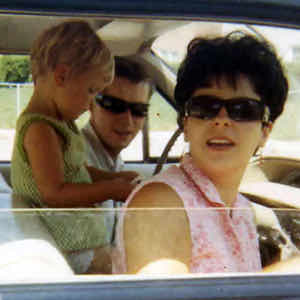 I've set-off around the world a few times as a digital nomad. My favorite places are off-the-beaten-path spaces. I enjoy good food, although I'm a sucker for trying anything once. Discovering new music and artists is a passion, but I adore retro tracks and nostalgic songs. Whether fueled by imagination, or anchored in the real world, I live for adventure, especially when set to the beat of diverse and eclectic playlists.
Ready. Set. Join me on a sonic adventure!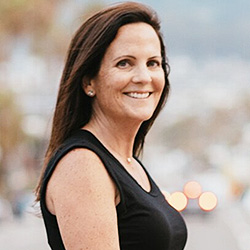 I was born and raised in Southern California. My first musical memories were listening to Donna Summers records in my living room on repeat and plunking out Heart and Soul on our untuned piano. Flash forward to the age of iPods where my friends and I would create massive playlists for every occasion in our carefree lives. I still treasure these playlists and always have a big smile when I hear them. After a long career of teaching elementary school I took a hiatus to raise my family and now work as a digital marketer, which led me to my friendship with Andrew who became my valued mentor. I have a great love of music simply because it moves my soul. If you're looking for help with your digital presence - you can learn more about my marketing business here. Happy listening!