Practice Yoga
this playlist is designed to guide you through an hour yoga class
featuring artists like
Rob Lewis, Bonobo, Nandan Gautam, Dreamers Delight, ODESZA
Music has the ability to emit emotions that we didn't even know we were feeling, bring about memories that we had almost forgotten, and transforms ideas and thoughts in ways no other medium could. Scary? Yes. Powerful? You're damn right. These are the songs I look for when putting together a yoga playlist for my students. I want them to let their minds become free of judgement and for them to express themselves in their purest form. Ranging from deep, powerful lyrics, to heavy bass with foggy and airy overtones, to upbeat tracks that makes you want to move and flow it out, this playlist is designed to guide you through an hour yoga class.
If you have a song that draws out a powerful emotion, thought, or experience, I want to hear it. Who knows, your song might be the next single to appear in my class and be the next "go to" yoga song.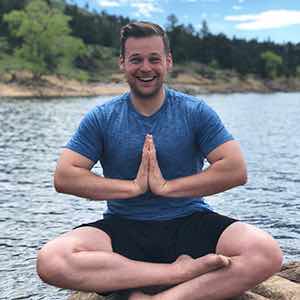 Cam is a music and yoga fanatic where he spent the last few years honing his skills and passion in the heart of beautiful Boulder, Colorado. He composes his classes based upon what feels best in his body and adds a little "flair" in which he draws from seasoned yoga instructors around the Boulder area. He is always on the hunt for the next song that will "wow" his students and will take his class to the next level. When not obsessing over his playlist for the 12th time or teaching on his mat, you can find Cam exploring all the nature Boulder has to offer, jamming out on his ukulele, and perfecting his bacon-wrapped scallop dinner. Raised in Orange County, California and residing in Boulder for the last eight years, Cam is shaking up his life by moving to San Francisco in the next few months. For more information about Cam's yoga practice, check out his website
cambyoga.com
and Instagram
@cambyoga
.