Music to Quit Your Job
the soundtrack to the next phase of your life with ben young
featuring artists like
Mac Miller, Quelle Chris, The Cure, Sleeping with Sirens, Brittany Howard, OSHUN, Alicia Keys, Emeli Sandé
Are you just over it? Had enough? Ready for a new path, wander the road not yet taken?
This is the soundtrack to the next phase of your life. When you close that door behind you for the last time. Your "slo-mo walk away from the explosion as you put on your sunglasses" playlist. Attitude matters more than genre here. You aren't getting fired. You're quitting.
Say goodbye for the last time.
Welcome.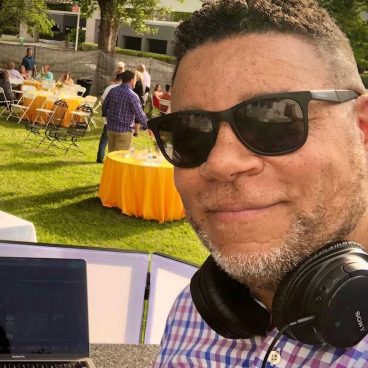 Ben Young lives a life of polarity. He has split his life between the coasts: half his life on the West (California) and half on the East (Georgia and Virginia). He has pursued careers in the art world (film school graduate) and the corporate world (executive with Fortune 500 companies). And he is Biracial, the personification of being two things at once. Ben's musical influences were formed by music loving parents, raised in a world of John Coltrane and John Lennon, James Taylor and James Ingram, Huey Lewis and the News and Prince and the Revolution. Saxophones, electric guitars, synthesizers, and breakbeats filled the air Ben breathed from birth. And being born one year after the birth of Hip Hop, Ben has been joined at the hip with the genre his entire life.