The haunting sound of calliope music echoes through a labyrinth of abandoned concession stands. Ferris wheel cabins creak off rusting hinges. Cold wind batters rundown wooden game booths. Beneath the tattered big top, mimes and tramps and augustes with flesh-colored grease paint and painted grins gather around a whitefaced clown with a sinister heart. His name is Pennywise — and as the music becomes background noise, he opens his twisted red mouth and unleashes havoc and horror upon the world with three simple words: "Time to Float."
For some, clowns are fun and innocent entertainers. For others, they are a spine-tingling spectacle with the power to turn an innocent night of fun into a nightmare. If you're among the latter, you will need to leave your fear at the door to listen to this playlist of songs that evoke circuses, carnivals… and clowns, of course.
Track Listing
Every Halloween – Insane Clown Posse
Clowne Towne – Xiu Xiu
Pierrot Clown – The Tiger Lillies
Crying Clown – The Wytches
Little Clown – Phemiec
Dirty Night Clowns – Chris Garneau
Lonely Clown – The Murlocs
Carousel – Mr. Bungle
I Want You, But I Don't Need You – Momus
Clownin' – Victory Kid
Bloody Nose – Jack Conte
The Sad Skinhead – Faust
Being For The Benefit Of Mr. Kite! – The Beatles
Circus – Lindsay Mendez, Drew Gasparini
Circus Of Death – The Human League
Enter the Circus – Christina Aguilera
Send In The Clowns – The Tiger Lillies
Clowny Clown Clown – Crispin Glover
We're All Mad – The Circus Contraption Band
Killer Klowns – The Dickies
Cries from the Midnight Circus – The Pretty Things
Crazy Clown Time – David Lynch
Playlist image
This playlist is part of our 13 Playlists: The Best Halloween Music For Your Halloween Party compilation.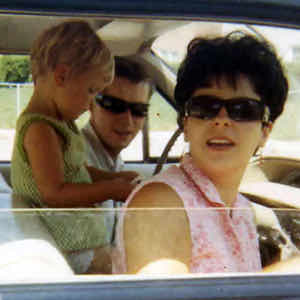 I've set-off around the world a few times as a digital nomad. My favorite places are off-the-beaten-path spaces. I enjoy good food, although I'm a sucker for trying anything once. Discovering new music and artists is a passion, but I adore retro tracks and nostalgic songs. Whether fueled by imagination, or anchored in the real world, I live for adventure, especially when set to the beat of diverse and eclectic playlists.
Ready. Set. Join me on a sonic adventure!
Born in Porto, Portugal, I'm an architect, a designer, a writer, a poet, a translator, etc. I have an eclectic taste in music—but less in that non-committal way people sometimes say "I have an eclectic taste in music" and more in that I'm really into some really weird stuff.