Creep yourself out this Halloween with The Horror playlist!
You can find tons of horror movie soundtracks on Spotify, but if you're looking for something a bit different, then The Horror playlist is for you. The title is inspired by the final words of Marlon Brando's character Colonel Kurtz in Francis Ford Coppola's 1969 film "Apocalypse Now," and while this award-winning classic isn't exactly the kind of terror you're looking to find on Halloween, that specific line of dialogue does make the perfect Halloween playlist title. So, we're borrowing it.
Eerie music from great foreign horror films
What is The Horror? Well, you won't find the familiar scary sounds of typical Hollywood horror films on this tension-building Halloween playlist. You will, however, discover a great collection of eerie original soundtrack music from foreign and foreign-language movies that will put you on the edge of your seat. And hell, you might even discover some new horror films to watch this Halloween too!
Check out the track listing and, if you dare, click the film titles and check out the trailers to help you decide which great foreign or foreign-language horror movie you want to watch to scare yourself this Halloween:
Foreign Horror Movie Track Listing
For more fun and scary sounds to play on October 31st, check out our 13 Playlists: The Best Halloween Music For Your Halloween Party compilation.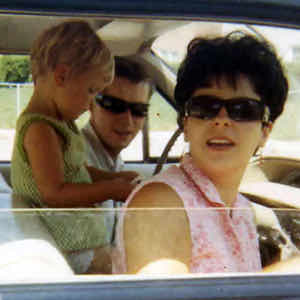 I've set-off around the world a few times as a digital nomad. My favorite places are off-the-beaten-path spaces. I enjoy good food, although I'm a sucker for trying anything once. Discovering new music and artists is a passion, but I adore retro tracks and nostalgic songs. Whether fueled by imagination, or anchored in the real world, I live for adventure, especially when set to the beat of diverse and eclectic playlists.
Ready. Set. Join me on a sonic adventure!
Born in Porto, Portugal, I'm an architect, a designer, a writer, a poet, a translator, etc. I have an eclectic taste in music—but less in that non-committal way people sometimes say "I have an eclectic taste in music" and more in that I'm really into some really weird stuff.