"I don't know s*** about f***"
Ruth Langmore is the poster child for generational poverty, the illusion of the American Dream, and street smarts over formal education. One of the most distinct and memorable characters in television history. Fully fleshed out and three-dimensional, Ruth was introduced in season 1 as an interesting side character but by season 4 evolved into the main protagonist. Self-aware but socially unadaptable, loyal but independent, foul mouthed but soft-hearted, trailer park raised in the Missouri Ozarks, but a certified hip hop head.
90's East Coast Hip Hop to be exact.
"The city never sleeps, full of villains and creeps / That's where I learned to do my hustle, had to scuffle with freaks."
Ruth's journey can be detailed exclusively through the lyrics on this playlist. These are not only songs she would listen to, these songs ARE Ruth Langmore. They represent how she thinks, the moves she makes, her values, and her aspirations. 30 songs = 1 Ruth Langmore. This playlist is for Ruth fans, Ruth sympathizers, Ruth reminiscers, and real life Ruths.
As Ms. Langmore herself would tell you, "Let me say this as respectfully as I possibly can. Would you please stop f***ing around and press play already? Or do I need to tell your f***ing mommy to come down off the pole at Lickety Splitz and do it for you?"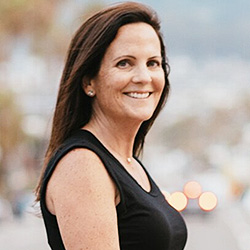 I was born and raised in Southern California. My first musical memories were listening to Donna Summers records in my living room on repeat and plunking out Heart and Soul on our untuned piano. Flash forward to the age of iPods where my friends and I would create massive playlists for every occasion in our carefree lives. I still treasure these playlists and always have a big smile when I hear them. After a long career of teaching elementary school I took a hiatus to raise my family and now work as a digital marketer, which led me to my friendship with Andrew who became my valued mentor. I have a great love of music simply because it moves my soul. If you're looking for help with your digital presence - you can learn more about my marketing business here. Happy listening!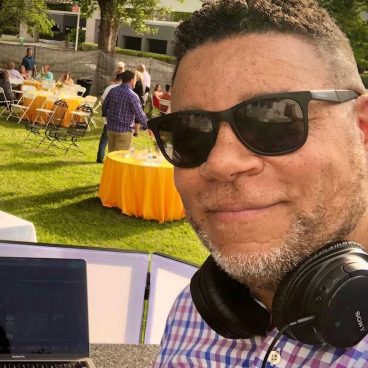 Ben Young lives a life of polarity. He has split his life between the coasts: half his life on the West (California) and half on the East (Georgia and Virginia). He has pursued careers in the art world (film school graduate) and the corporate world (executive with Fortune 500 companies). And he is Biracial, the personification of being two things at once. Ben's musical influences were formed by music loving parents, raised in a world of John Coltrane and John Lennon, James Taylor and James Ingram, Huey Lewis and the News and Prince and the Revolution. Saxophones, electric guitars, synthesizers, and breakbeats filled the air Ben breathed from birth. And being born one year after the birth of Hip Hop, Ben has been joined at the hip with the genre his entire life.