With a quiet storm building around her latest album "My Soul Sensation" since its release in February, Nicole Willis continues to build traction with a fresh collab with DJ and producer extraordinaire Smoove, who has given single "I Call Your Name" the remix treatment. Famed UK soul producer Smoove took time out from his whirlwind schedule of DJ gigs and touring his live act Smoove & Turrell's new "Solid Brass" album to do what he does best and produce a dancefloor killer remix.
2019 sees Nicole Willis take full creative control with a new backing band, new upcoming album, and new sound! From the concept to the band line-up, from writing the music and lyrics to recording, editing and mixing, she was involved in all aspects at play in the making of her upcoming full-length "My Soul Sensation", a luscious collection of disco-tinged soul, jazz-funk, boogie & electro with Banda Palomita,
The whole LP is great so check it out we featured the single 'Reparate' last month it's now on our archived playlist, you can still listen here, performing with Banda Palomita in this latest incarnation of her glittering career, Ms. Willis serves up a superb vocal on the original version which Smoove takes and turns into a club facing drum heavy version that is guaranteed to have the dancers on the floor!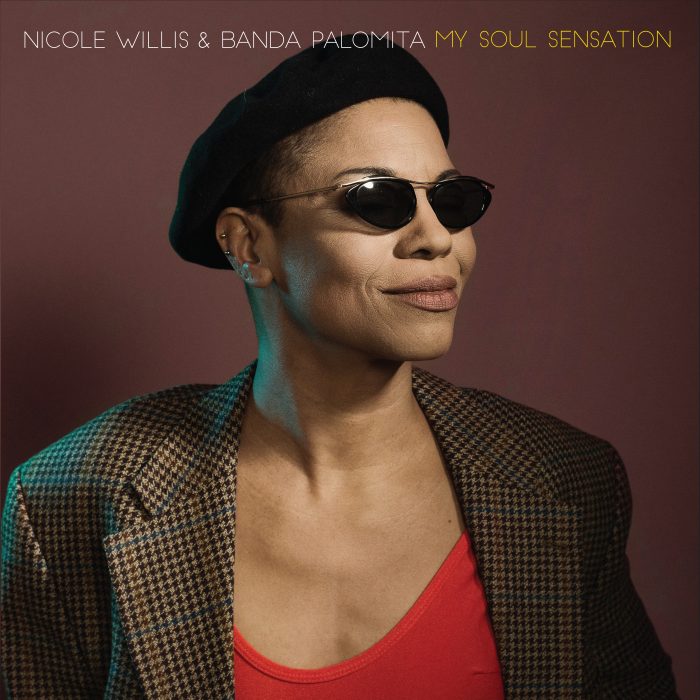 shake a hoof to the best new soul and funk releases.
You can learn more about Nicole Willis here:
Do you want your music on our playlists
When did the blues become indigo is a reference made by a music journalist I read some years ago, it's meaning is about how one genre of music mutates into another, we continually search to discover new shades to add to that spectrum and tell the story of how the blues transformed into today's music, follow us below and go here to submit your own music to appear on our playlists.