Taste The South
This playlist will give you a taste of the good, the bad, & the flashy in the south
featuring artists like
Senoj Xo, Lil Duval, Snopp Dogg, Ball Greezy, Midnight Star, Travis Scott, Lil Uzi Vert, Kanye West, XXXTENTACTION
From the southern playalistic generation of Outkast, or 8 Ball & MJG, to the new wave sound of Kodak Black or Rae Sremmurd. This playlist will give you a taste of the good, the bad, & the flashy in the south.
16 January 2018
Dieuson Octave, better known by his stage name Kodak Black, is most known for his hit singles "No Flockin" and "Tunnel Vision" as well as being one of the new artist from the south to some what challenge the "OGs" of southern hip hop.
9 January 2018
Ok now let me tell you about Jermaine Lamarr Cole born January 28, 1985, better known by J. Cole, a hip hop recording artist and record producer. Raised in Fayetteville, North Carolina, Cole initially gained recognition as a rapper following the release of his debut mixtape, The Come Up, in early 2007. Intent on further pursuing a solo career as a rapper, he went on to release two additional mixtapes after signing to Jay-Z's Roc Nation imprint in 2009.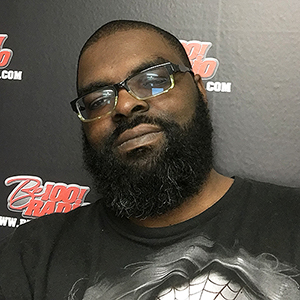 Adrian "Science" Robinson is a producer, audio engineer, & artist manager who has a love for music that stems from a family long history of singing and dancing. He attended the Art Institute of Fort Lauderdale, Florida for music & video production, and later worked very close with one of Florida's major independent record labels. He has lots of fond memories old and new that seems to tie in with many songs, and loves to share them with others. After working with multiple recording studios, independent labels, & internet radio stations, he moved on to publishing music for independent artist in the independent music community. Twitter:
@TrueScience772
IG:
@TrueScience772