Flex Your Adrenaline
music to flex your adrenaline with hugh
featuring artists like
Tourist • Four Tet • Floating Points • Aphex Twin • Boards of Canada • Jon Hopkins • LCD Soundsystem
I felt a huge connection with this style of music when around 18 months ago, I made the jaw-dropping realisation that maybe I should start exercising. I signed up for a half-marathon with three months left to train having not run for roughly 10 years. This proved to be perhaps the best decision I have made in recent memory. I instantly fell in love with running, and before long, took to road cycling as well. Within a few months of signing up for this half-marathon whilst nursing a hangover in my student bedroom in Glasgow, I became a cardio addict.
With one small caveat. Regardless of where I was, how stunning the route was or how far I was pushing myself, I could barely move a yard without music in my ears. Finding the right music was an initial struggle. I was essentially raised on a steady diet of music which pushes the listener to 'think' – from Dylan to Debussy. One thing that seems to encapsulate all of these songs is the feeling of absence of thought; almost a feeling of being able to switch off one's brain. This lack of distraction proved to be the perfect catalyst for tackling whatever cardio-related obstacle I had in front of me.
I soon came to the realisation that switching off your brain from time to time can sometimes be the sweetest remedy to whatever adversities one is faced with. I hope this playlist helps you do exactly that.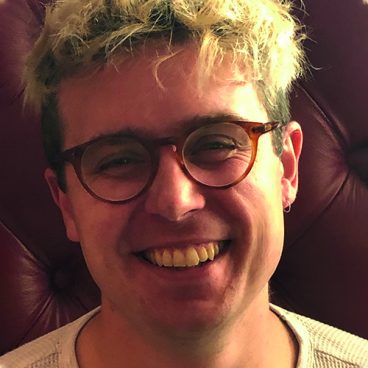 Music was not something that seemed to initially come naturally to me. After a couple of unsuccessful choir auditions and a few unfruitful attempts at learning the piano in my younger years, my parents decided that perhaps I was just not musically inclined. It was very soon after this that I was given my first guitar at age 10 - an old Strat copy from the 70s with frets jutting out and tuning pegs rusting. Regardless of the state of the instrument, it sparked a profound interest which has only grown until the present day. Fast forward to now, having just completed my Bachelor's Degree in Composition and Performance from the University of Glasgow as well as a continuing career as a self-releasing musician, I am delighted to be joining the MusicTo team. Having seen streaming services from both the consumer and artist perspective, MusicTo certainly has the ability to provide great interest to both sides of this streaming dynamic.
www.hughkellymusic.com