Are you looking for sad music to cry to? Maybe you're after emotional songs for a walk or a drive on a rainy day? Tears in the Rain playlist fits both your mood and the weather.
Most of the tracks on this playlist are slow-tempo and brimming with melancholy. There are a couple of tracks that do lift the mood — we all need a break. However, these are mostly alternative and rock songs to touch base with your emotions.
If you're not really after sad music for a good cry, don't worry. This playlist is multi-purpose. It's also good for heartbreaks, or to compliment a stiff drink on a bad day. In fact, there are many times when we could all use a playlist like Tear in the Rain, even if you're a Replicant.
If the 35 sad songs on this list aren't enough for you, then check out these musicto playlists:
Sad Songs for Joyful Summers, curated by Saint Mars

Music to Grieve to, curated by Andrew McCluskey

Ibiza Melancholy, curated by Juan Amigo and Jane Asylum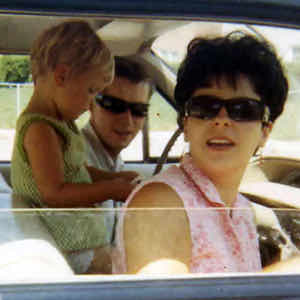 I've set-off around the world a few times as a digital nomad. My favorite places are off-the-beaten-path spaces. I enjoy good food, although I'm a sucker for trying anything once. Discovering new music and artists is a passion, but I adore retro tracks and nostalgic songs. Whether fueled by imagination, or anchored in the real world, I live for adventure, especially when set to the beat of diverse and eclectic playlists.
Ready. Set. Join me on a sonic adventure!