About this playlist
You've just read the playlist title and might be thinking that changing just one little bitty letter could transform "Song in 60 Seconds" into a porn parody. Honestly, it's a bit surprising that it hasn't happened already. But no, it hasn't; at least not yet. Sure, it's a playful title stripped from a Dominic Sena film which has a pretty kickass soundtrack of its own, but this collaborative playlist is all about songs that run in and around the minute mark.
Why? Because that's what you're looking for, of course!
Maybe you need a punch of inspiration for your own art. Perhaps you're looking to immerse yourself into an emotion. It could be that you like playlists with short songs, or, for all we know, you're into listicles about 60-second songs (this isn't one) or searching for a perfect one-minute track to add to your own short film or use as a theme song about life, love, and the universe. Whatever the reason, we've got you covered.
Some of these tracks might clock in at 50-something seconds, others do stretch longer, but none of the tracks reach the 2-minute mark.
This is a diverse, yet thoroughly enjoyable playlist brought to you by the collaboration of MusicTo curators Jorde Pedbra, Ben Young, Jon Ewing, Thomas Jefferson, Andrew McCluskey, Chris McCann, Maria Fish, and yours truly, Jane Asylum. You might be surprised at how evocative or inspiring a short piece of music can be, and you might even discover a new artist to enjoy along the way!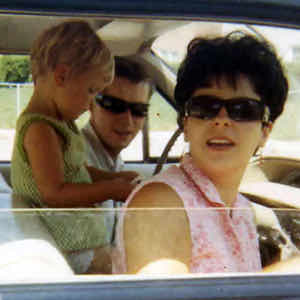 I've set-off around the world a few times as a digital nomad. My favorite places are off-the-beaten-path spaces. I enjoy good food, although I'm a sucker for trying anything once. Discovering new music and artists is a passion, but I adore retro tracks and nostalgic songs. Whether fueled by imagination, or anchored in the real world, I live for adventure, especially when set to the beat of diverse and eclectic playlists.
Ready. Set. Join me on a sonic adventure!