Phoenix writes:
Making this list has been awesome. There are alot of songs on here that take me back to when I was growing up. I didn't have a care in the world and everything was awesome. Things change but after listening to the list yourself, you will find yourself smiling and being happy. Kind of like right after you have some therapy….in this case music therapy.
Shank writes:
For me, this list represents humans not being drawn to any one thing, but anything that sounds good. It can surface to you as a memory of any given experience, or help you build on some new memories with the more current selections.
I can remember that I was on my grandparents patio pretending to "work" on my bike when "Trouble" came on and I was just enamored with it. Growing up in Iowa we were pretty much forced to listen to whatever was on the "Pop" station, so we had a wide range of music that we got into out of, well…no other choice. It defines my willingness to be open to all styles and I'm grateful for it.
En Vogue, Hi-Five, Guy, and Al B Sure, for me represent me coming into my own as a junior high student. The excitement of your first real school dances, gaining some independence, and generally getting a feel of who you (think) you want to be. Lily Allen and Amy Winehouse take me back to some big changes in my life. I was truly coming to understand what I could truly BE.
Put them all together and you have a timeline of growing up, for me at least. I hope it'll do something similar for you, or at the very least make you feel like you were there.-Shank
Track Listing
L.A. '59 – Elf
Trouble – Lindsey Buckingham
29 Palms – Robert Plant
Sugar – Remi Wolf
Mirage – Orion Sun
Dragonball Durag – Thundercat
In Your Eyes – BADBADNOTGOOD
Just Go – Arlo Parks
Hello, It's Me – Todd Rundgren
Who Do You Love? – Lily Allen
He Can Only Hold Her – Amy Winehouse
Fragile – Faith Evans
Wey U – Chante' Moore
Runaway Love (feat. Fmob) – En Vogue, Fmob
All 4 Love – Color Me Badd
Kissin' You – Total
Goodbye Love – Guy
Nite and Day – Al B. Sure
Spread My Wings – Troop
Rhythm Of The Night – DeBarge
Encore – Cheryl Lynn
Real Love – Mary J. Blige
Playlist image by Iyan Kuria on Unsplash
Hi, I'm Phoenix and I love to share my passion for music with others. I have been creating playlists since I was a kid, when I used to make mix tapes for my friends and family. Now, I use my skills and experience to craft playlists for various occasions, moods, and themes. Whether you need some upbeat tunes to get you through the day, some relaxing melodies to unwind at night, or some eclectic sounds to spice up your life, I have a playlist for you. I also enjoy discovering new music. I listen to all kinds of music, from pop to rock, from jazz to hip hop, from classical to electronic. I believe that music is a universal language that can connect people across cultures and backgrounds. That's why I always try to include songs from different countries and regions in my playlists. My goal is to create playlists that are diverse, engaging, and enjoyable for everyone. I hope you enjoy my playlists as much as I enjoy making them. Thank you for your support!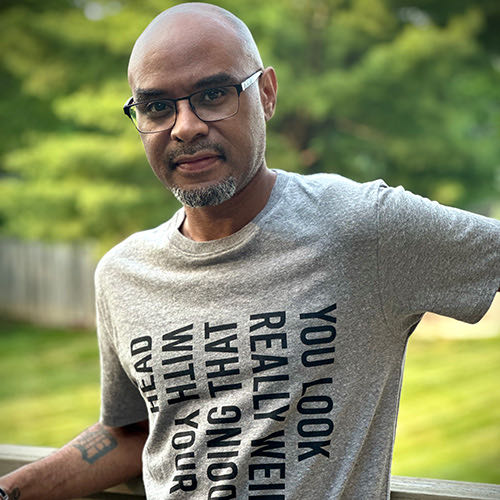 Music head who loves finding new jams and sharing. Heavily into hiphop, alt pop, and all things weird. Let's ride out together!